Everyone knows that 888poker now has a poker team, aptly named Team 888poker. But what do these people really do? Do they just play poker and get paid? Or are they a little more involved than that?
What function does the 888poker team serve?
Poker Room Development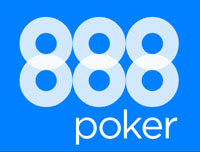 A little known fact about Team 888poker is that they aid in making development related decisions for the 888poker room. Now, they are not in there coding the platform or doing anything of that nature, but they are offering suggestions and letting the management know what is important to the players. Having an actual group of professional poker players and not just some business people helping make decisions means the end product is going to be better and more enjoyable for you.
Poker Room Promotion
The main function that Team 888poker serves is to promote 888poker and the sport of online poker in general. Almost every poker room and many poker sites now have their own poker teams, so it is essential that 888poker has one as well. Through playing in televised poker events and major online tournaments, all the members of Team 888poker promote 888poker. They wear patches and advertisements on their clothes so that people see them and know who they are representing. What difference does this make? The more popular 888poker gets and the more players that sign up, the better their service will be and the more players you get to play against. In the end, it is a win-win situation for everybody!
Team 888poker serves some very important functions. Along with helping with the development of major components and policy decisions related to the 888poker room, they help promote the brand, bring more players in, and promote poker online in general. Now that Team 888poker has been around for a while and is becoming established, the benefits of their hard work are starting to be seen. If you are playing online Texas Hold'em, Omaha Hi, or any other game at 888poker, take a minute and appreciate the contributions that these players are making. Without them, who knows what 888poker would look like.