Counter-Strike legend. Commentator. Former #1 ranked online poker player. Comic book geek. Cinephile. Canadian. Millionaire. November Niner.
These are some words used to describe the eclectic Griffin Benger, who will soon compete for $8 million on poker's biggest stage.
Hailing from Toronto, Ontario, Canada, 31-year-old Griffin is one of nine players remaining in the 2016 World Series of Poker Main Event, a tournament that attracted 6,737 runners. Making the final table, better known as the November Nine, guarantees Benger a $1 million prize, though there's much more to be had, including a place in poker history.
Money Vs a Title
"If there's one thing I've learned in my time as a professional poker player it's that money doesn't necessarily make you happy," Benger tells 888poker. "So many of us got into poker by watching the World Series of Poker Main Event, so to actually win this tournament would be an actual dream come true. Money comes and goes but etching myself into World Series of Poker history will last forever."
It's easy for the money to take a back seat, especially for someone with as much success as Benger, who had nearly $2.4 million in live tournament cashes even before making the November Nine. That included winning $1 million on a poker television show, as well as bagging the 2013 European Poker Tour Berlin High Roller for $562,343. He's also won a fortune online where he was once ranked the best player in the world under the screen name "Flush_Entity."
"My proudest poker accomplishment is split between becoming the #1 ranked online tournament poker player on PocketFives in 2012, and winning the EPT Berlin High Roller in 2013," says Benger. "Both were a culmination of so much hard work, the top of two different mountains, so to speak."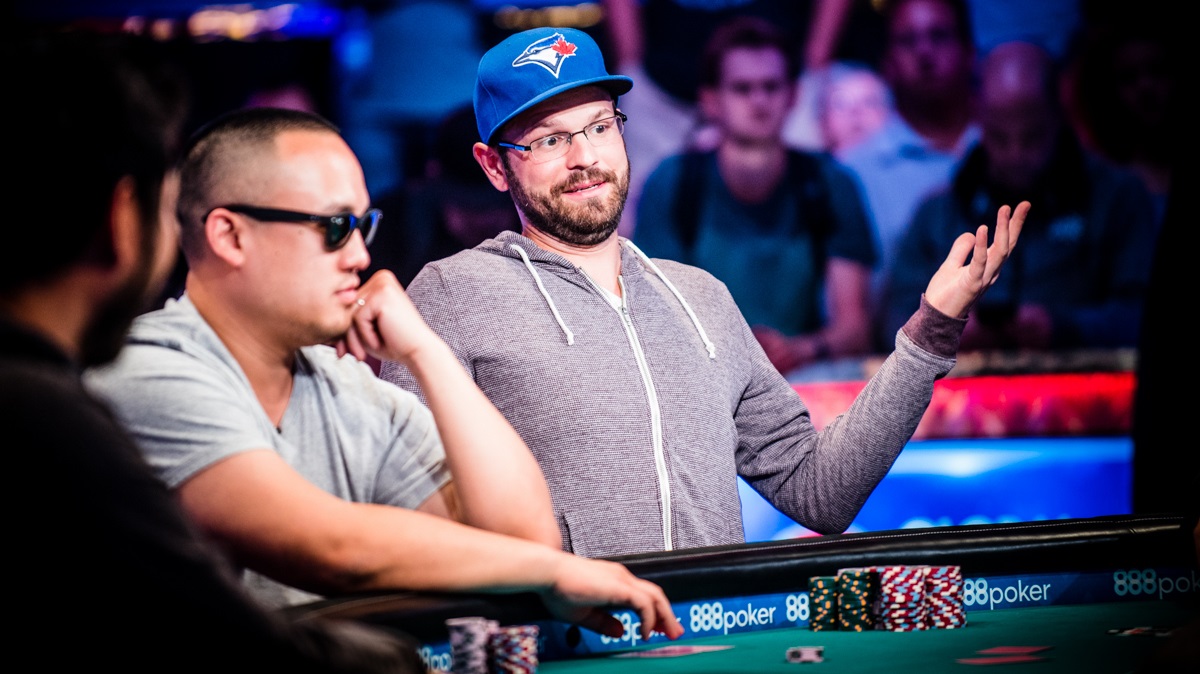 Video Games, the GPL and WSOP Preparations
Another mountaintop Benger reached was in the world of Counter-Strike, a multiplayer first-person shooter video game. Under the name "shaGuar," Benger dominated the competition and became a world champion. It was an accomplishment that helped shape Benger and eventually led him to another game – poker.
"I've been very fortunate to have had the success in both Counter-Strike and poker to travel all over the world and experience different places and cultures," he explains. "I guess you could say I'm a spontaneous adventurer, as I've never really been one to shy away from going to a foreign place. I once surprised my best friends at a music festival in Belgium, for instance. If my heart is telling me to do something or go somewhere, I usually follow it."
Prior to making the November Nine, Benger embarked on another adventure as a commentator for the Global Poker League, though that came to an end after the first half of the inaugural season.
"I had such a good time and learned so much from my experience with the GPL," says Benger. "I would certainly be open to coming back in the future, but in the meantime, I am primarily focused on preparing for the Main Event final table."
Speaking of preparation, what does Benger intend to do leading up to the biggest final table of his life? He freely admits that he hasn't done much in the last six weeks other than spending a lot of time with friends and family while enjoying the Toronto Blue Jays pennant race. However, he does plan to kick it into high gear beginning in September.
"I have plans to spend the majority of September and October preparing with poker colleagues," he ensures us. "This is a once-in-a-lifetime opportunity, and I want to be as ready as I can for the big dance."
How He Came to Play the Main Event
What a lot of people might not realise is that Benger almost didn't play the Main Event. In fact, he was halfway across the world in Malta and waited until the last minute before deciding to play some 888poker satellites.
"I'm a huge fan of the 888poker software," says Benger. "It's polished, vibrant, and even playful -- fun tournament names, throwing tomatoes at opponents [laughs]. There's a great range of buy-ins for both recreational and professional players, and the satellite program provides great opportunity for amateurs and an increased edge for pros - everyone's happy. It's my favourite site to play on, and I wouldn't be in the Main Event this year if it wasn't for 888poker."
It took Benger roughly $1,000 of his own money, but he managed to qualify for the $10,000 buy-in Main Event. That meant it was back to Las Vegas with the hope of improving upon his 90th-place finish in the 2014 WSOP Main Event. Seven days of intense play later; he was at the final table.
"I went out for a nice dinner with my best friends in Vegas and spent the night talking and laughing about how ridiculous and exciting it is to have made the November Nine," Benger says when asked what he did to celebrate.
So what would he do if he were to actually win?
"To be honest with you I haven't really thought about it. I guess you could say I'm more focused on making the best decisions to make the $8 million possible, as opposed to what I would spend it on. It would be one hell of a party in Vegas, though."
Of course, if he were to win, Benger is willing to embrace it and serve as an ambassador for the game.
"I have some insight into what to expect because I'm good friends with a few past champions like Jonathan Duhamel and Greg Merson. With their guidance and the support system I already have in place, I believe I am up to the challenge of being an ambassador for the game we all love."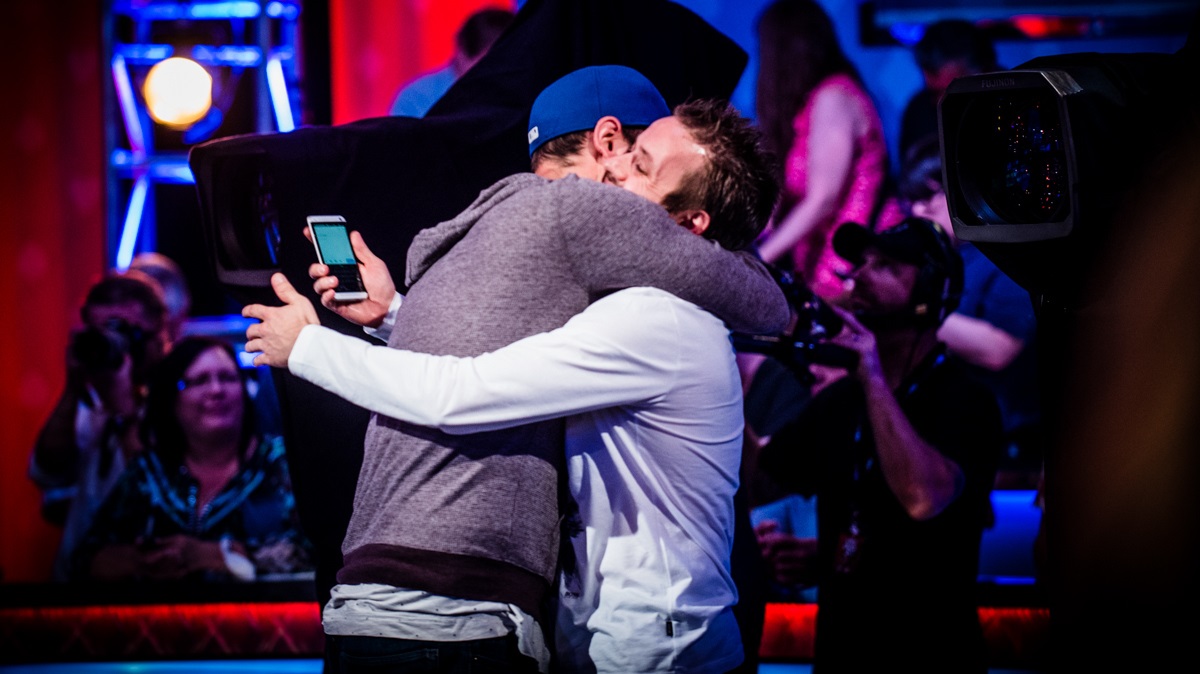 Benger Not Playing Games
While those reading this will most likely know Benger as either a poker player or a competitive video gamer, there's more to the man than just games. For instance, did you know that he's a huge movie buff? He's also quite fond of "nerdy things" such as comic books and pop culture.
"I love movies, television shows, video games and comic books," says Benger. "I go to the cinema at least 2-3 times a month and catch up on my favourite TV shows and video games whenever I find the time."
Benger is also an avid collector of pop culture statues.
"The last statue I bought was a 'Comedian' statue from the Watchmen graphic novel/film," Benger says with a laugh when the subject is broached.
One might think that with another $1 million in his bank account, Benger might splurge a bit. However, that's not really the case.
"I'll probably do more travelling as there are still a few places I haven't gone to, such as Australia," Benger responds when asked if he has any plans for the money he's locked up. "But I have nothing else too extravagant planned."
Follow Benger's road to the 2016 WSOP November Nine by following him on Twitter @GriffinBenger.