Every poker player has at some point dreamed of playing on the pro circuit. For some, the dream has become a reality. 888poker ambassador, Bruno Foster, gives us his take on what it means to be a professional player and his plans for the 2016 poker season.
Follow the life and schedule of a real pro player – in Bruno's own words - and see if you have what it takes.
The First Step: Organising
First of all, I think it's important to decide on the tourneys you want to play, the amount of money you wish to (can) invest and what goals you aim to achieve in 2016.
How much do you want to make this year? Keeping track of your goal is the primary factor in achieving your goal (even if you are only making a short schedule). Your goals can be monthly, weekly, bi-monthly, quarterly; it doesn't matter. As long as you keep looking forward and pursue your goals.
I will reveal a bit about my plans and how I am preparing myself for 2016. As poker is so new for Brazilian people, I hope I can be of help, one way or another, to those who are thinking or willing to do the same.
My schedule starts by choosing what tourneys I am playing/investing in during the year. In 2016, I've decided to play all BSOP and LAPT events, to go to the WSOP again and to play in one or two EPT events (probably Monte Carlo and Barcelona).
Besides that, I will also play in some regional events in cities I've been to occasionally in the past. If you think that's easy, I'm also starting a partnership with the main airline companies in Brazil - and that's definitely not a walk in the park.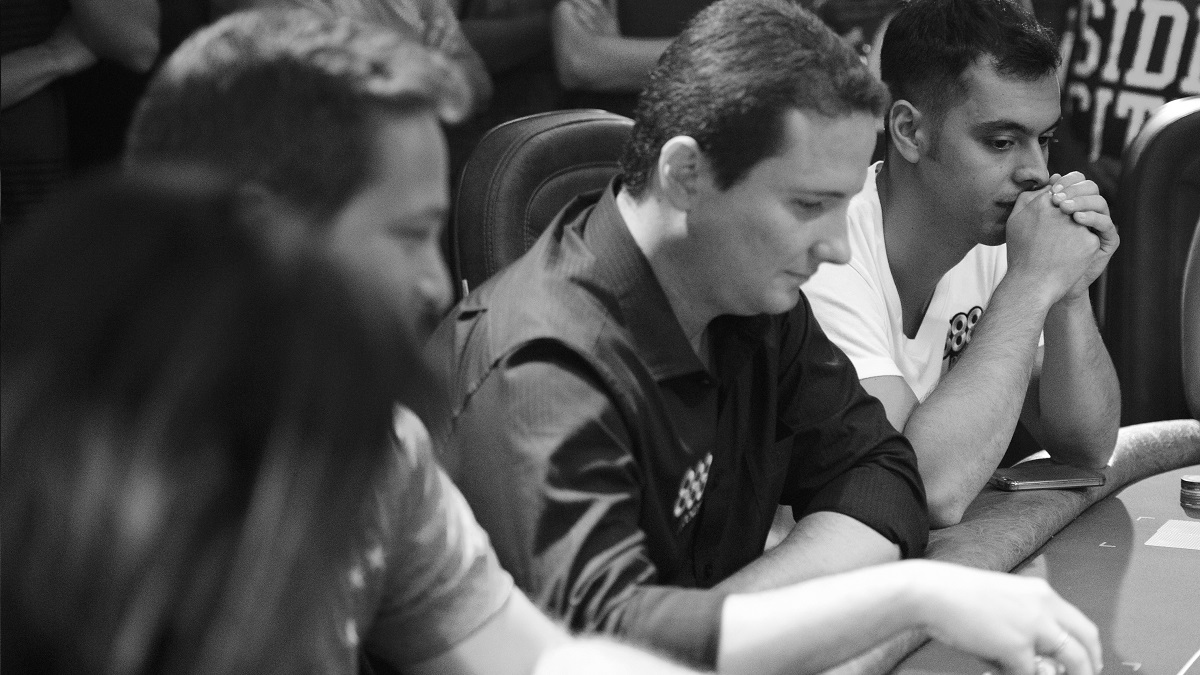 The Second Step: Making a Schedule
When making your schedule, you should plan all your costs for the year. (In my case, I do it for every six months - to be honest, before and after Vegas).
One tip: Use your phone's built-in diary/calendar. Book all events you want to play into your phone's calendar. This is a good tip if you're planning over a long-term period, like me.
I already have the goal to play everything on my calendar this year. And, that's really exhausting, even for a pro. To begin with, the investment factor and being able to make a profit playing live events is especially hard. It's even more important to go deep in events; what with travelling costs, personal expenses, taxes and variance to take into account. You might have to get that "big hit" or put up a run of good finishes to cover it all.
That's why I try to find a reasonable and attainable winrate, over the next 12 months. Even if you think that 6 months is enough for a proper analysis, it's just too short a period to see the full impact of your results on a broad scale, or to judge your potential. (After years playing tourneys, you'll begin to see the difference this makes when it comes to analysing your profit, long term.)
The Third Step: Travelling Plans
If you have a "better half", you'll have to inform them that you'll be spending the year travelling. If you're not going to be on the road – playing locally or online – let them know our plans, in advance. Say, your schedule has you playing from Thursday to Sunday, once or twice a month, or even a whole week, your partner will have to be on board.
You're feeling a little reluctant to be this organised, and you just don't want to think about it?
I have to say, in advance, that this isn't an easy step. Most of the times, if you can't plan this ahead of time with your partner, you'll be in trouble and, worst still, all your plans could fall apart.
If you don't get it straightened out beforehand, it's like when you're on a good run playing heads-up: The first time you bet, they'll fold, maybe the second too, but on the third try, they'll get angry and start to question if you have it. They'll probably call you with an ace high, without even looking at the board.
Your partner might be okay with the first tourney, give you a pass on the second, but by the time the third try comes around...It's all over, buddy! GG!
The Fourth Step: Dealing with the Swings
You've got to know how to handle variance during this period. Anyone who plays poker, and wants to be profitable, knows that to you have to deal with highs as well as the lows. Crying won't make it any better. Sorry, but that's the game!
If you're making a yearly schedule, there will be a lot of swings – no question. You will have great months, and also bad ones. You will win and you will lose. And, along the way, you will think about moving on or giving up, but I will say it again: That's the game!
That's one of the hardest parts of our profession, in my opinion. I know many pros, great names in Brazilian poker, who have to work on this, constantly. So, don't think that you are any different: you're not.
Well, after planning what you will play, talking with your partner and preparing psychologically for the game, it's time for the last step.
It's simple, but REALLY important: creating that "holy grail" - your personal annual poker plan.
The Last Step: Building the Schedule
Include everything you want to accomplish during the year. (You can also work with shorter periods - 3 or 6 months.).The important thing here is to keep a track of your finances. You need to know whether you are going down the right path (or not), in order to be profitable in the game.
With this last step, you should already be hungry to get in there and start playing. Keep in mind that the more prepared you are, with your goals in mind, the better things will go.
Well, guys, I'm ready, are you?
My 2016 Plans
Last week, I made my plans for 2016 at Fortaleza, and now I'm already on the road! There are new projects in the works, like "Poker and Business" with Team Foster's Bruno Aguiar, and a new programme featuring the whole team with tips and classes for beginners.
Besides that, 888poker is spreading quickly in Brazil, making large investments in different parts of this (big) country. There are plans to bring a big tournament to the north-east region.
This is right in line with 888poker's pattern of huge events all over the world and Brazil; as we saw last December at the 888Live in Mineirão, which was a tremendous success
So, there's a lot of work to be done, and I must be prepared. I am prepared!
Let's Go for It!
Hopefully, I was able to help you by detailing what kind of tournaments I'm going to play and my schedule for this year/semester. Feel free to post any questions, opinions and comments here, or via any of our social media channels.
I wish success to all of us, no matter what are our plans!
This is only the beginning! We have the whole year in front of us!