Poker Tools
Poker tools are one of the best ways to improve your online poker game and give you the necessary skills to become a better player.
In this section, you'll find the Poker Odds Calculator for when you need to know whether you were ahead, behind or had the right odds to call. The Interactive Poker Guide will provide you with a solid foundation in poker basics, and the 888poker Poker Timer is the perfect tool for keeping track of the blind levels. Our Poker Personality Test is a fun way to find out how you shape up in your poker world.
Why not check out the many poker tools on this page and start your journey toward becoming an overall better poker player?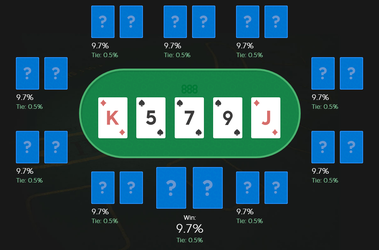 Want to know how far ahead or behind you are in a Texas Hold'em hand against one, two or more opponents? Our poker calculator is the perfect medium for finding out the odds in any given situation. Simply plug in your hand, your opponents' hands, and the board, and you'll be on the way to figuring out your next move.
Welcome to the 888poker Timer! This new featured poker clock will up the fun factor in your poker games and reduce the confusion and time wasted fiddling with timers and relying on that unreliable mate to keep track of the blinds and levels.
Players have just had enough of missing blind levels or skipping blinds. However, 888poker's Tournament Clock has put an end to all that.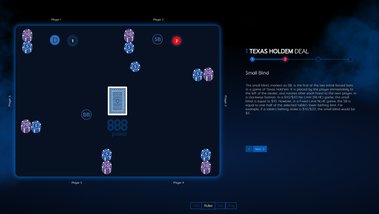 This fun, interactive poker guide will teach you the basics for five of the most popular poker genres – Texas Hold'em, Omaha-Hi (Pot Limit Omaha/PLO) Omaha Hi-Lo, 7 Card Stud and SNAP poker. With easy-to-follow graphics, you'll be able to understand the poker game of your choice in double-quick time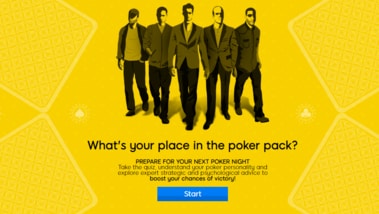 Poker players and wide and varied species. From newbie to fish and whale to shark, how do you determine which category you fall into in your poker pack? This straightforward poker tool allows you to discover your true inner poker self and how you rate in your circle of poker friends.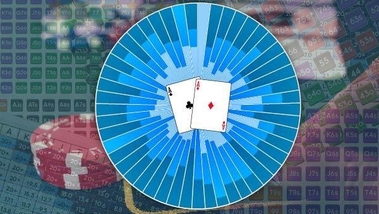 The purpose of this comprehensive article is to serve as the only resource you'll ever need to use in relation to the use of charts in poker. Consisting of contents ranging from bankroll suggestions to poker preflop charts to pot odds charts, this incredible resource has it all!