On Monday night, the 2020 World Series of Poker (WSOP) $10,000 Main Event domestic tournament saw the final eight from a 705-entry field return to action. Of those, a trio of players sported the 888poker patch including -
New Jersey grinders and poker friends Ryan Hagerty and Michael Cannon
Chip leader Joseph Hebert.
As it turned out, Hebert went wire-to-wire as the chip leader to win the tournament for $1,553,256, a trophy. Now he gets the chance to go heads-up against Damian Salas, the winner of the international leg.
They will do battle on Sunday, January 3 at 5 p.m. PST for the bracelet, title of world champion, and an additional $1 million.
Once again, Hebert will don an 888poker patch in his attempt at poker glory.
Hebert Did It "For Linda"
Earlier this summer, the 38-year-old Hebert, unexpectedly lost his mother. It happened suddenly from a pulmonary embolism shortly he had a conversation with her about poker. He had expressed his desire to win a WSOP gold bracelet but wasn't sure how many chances he'd have in life to actually do it.
"She texted me back and said, 'I keep hoping and praying that what will be, will be. Things will work out.'"
As it turned out, that was last text he'd share with her as she passed away three days later. It was a tremendous loss for Hebert, who didn't play poker for several months. Eventually, he decided to take a shot at the 2020 WSOP Main Event, which he qualified for via a $300 satellite.
"This is all for her, it's #ForLinda, that's my mom's name," Hebert had said. "I just want everybody to know that … I felt her, she was always my rock."
How They Fared at the Final Table
Despite holding such a big lead, Hebert didn't put the peddle to the metal. Instead, he played a patient game and picked his spots carefully. In fact, he didn't notch his first knockout until six players remained. Even then, it was clean-up duty as Harrison Dobin had lost most of his chips the hand before.
With five players remaining, Hebert won a big flop with two red fours against the ace-ten suited of Tony Yuan. With four players remaining it was Hagerty's turn to go. He called off from the big blind holding ace-eight after Ron Jenkins had jammed from the small blind.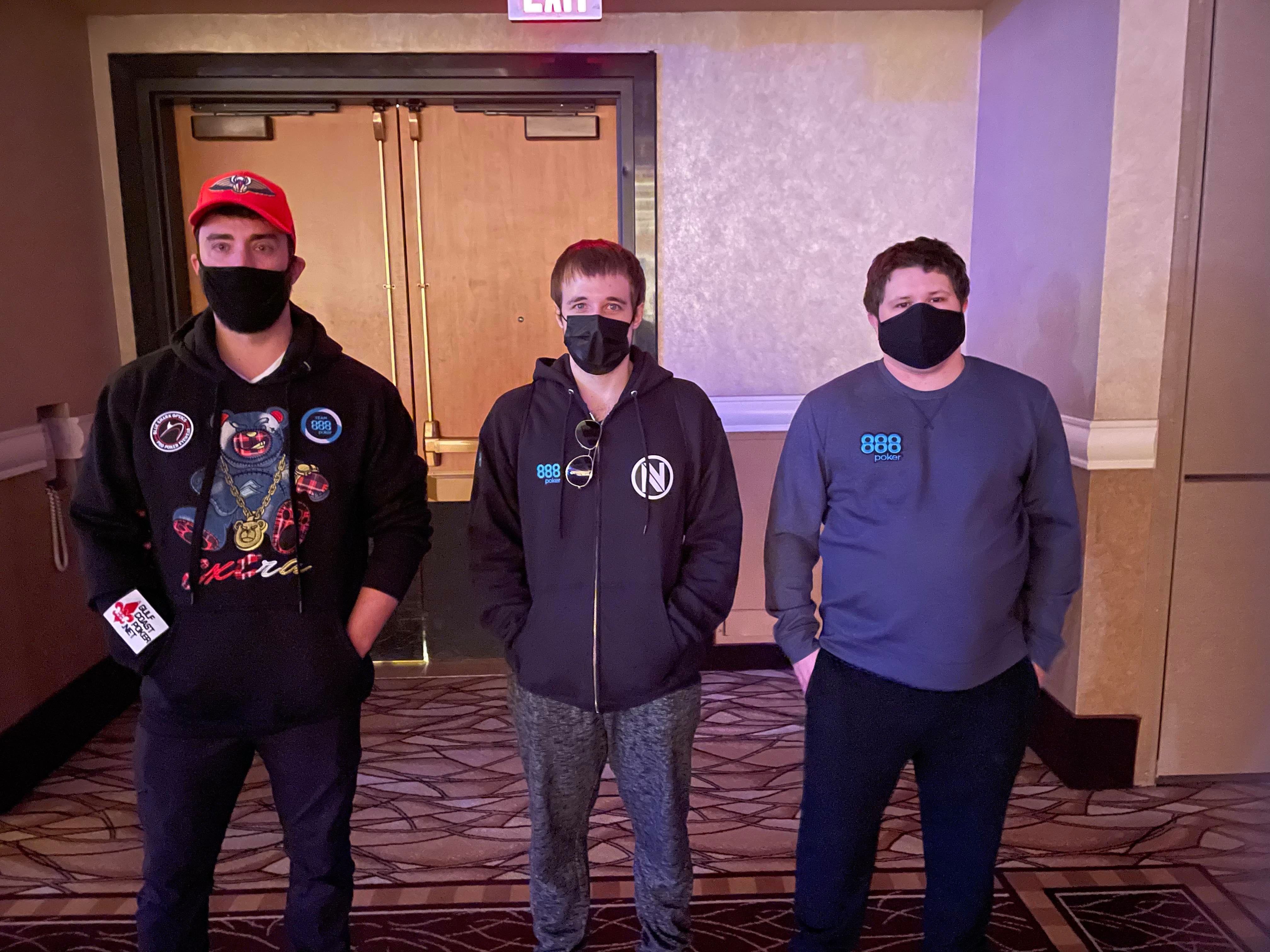 Jenkins held what turned out to be ace-jack. Hagerty earned a career-high $387,130 for his fourth-place finish.
Six hands later, the 888poker-patched players collided as Hebert raised from the button. He then called when Cannon moved all-in from the small blind. Cannon went with his king-queen off-suit only to discover he was crushed by Hebert's pocket rockets.
The aces held and just like that Cannon was gone in third place for $529,258.
One and Done Heads-Up
Hebert took a 2:1 chip lead into heads-up play against Jenkins. But it only took one hand for things to end. Hebert opened with a raise holding ace-queen and was met by a three-bet from Jenkins, who had pocket queens.
Hebert four-bet jammed, and Jenkins quickly called off. All it took was an ace on the flop to seal the deal for Hebert.
"The gentleman had been raising a lot and three-betting a lot, so I went with it," Hebert said of the final hand. "It was definitely my mom [that brought the ace]. Hashtag #ForLinda. I know it was."
Joseph Hebert came into the Final Table as the chip leader and never gave up the position. Hebert takes home the trophy and $1,553,256 #ForLinda. Hebert now awaits his match against Salas for $1M and the @WSOP Gold Bracelet!https://t.co/2u0UdzsZ9Y pic.twitter.com/dMbW9cc71G

— PokerNews (@PokerNews) December 29, 2020
Hebert will now rest for a few days before going heads-up against Salas for the bracelet and an additional $1 million prize.
2020 WSOP Domestic Main Event Final Table Results
1| Joseph Hebert | $1,553,256
2| Ron Jenkins | $1,002,340
3| Michael Cannon| $529,258
4| Ryan Hagerty | $387,130
5| Ye "Tony" Yuan | $286,963
6| Harrison Dobin | $215,222
7| Shawn Stroke | $163,786
8 | Gershon Distenfeld | $125,885
9 | Upeshka De Silva | $98,813