888poker will be sponsoring the 2018 Women in Poker Hall of Fame (WiPHoF) ceremony on 26th of June 2018, in Las Vegas.
At 888poker, we are committed to encouraging more women to play the game as well as promoting recognition of the contributions made by women already involved in the poker industry.
Here's what the Women in Poker Hall of Fame Board Chairman, Lupe Soto had to say about this prestigious event:
"The Women in Poker Hall of Fame Induction Ceremony is a remarkable opportunity to witness the honouring of women who have made significant contributions to the poker world. The luncheon is filled with industry leaders, family and friends of inductees and a walk through the memorable moments of women making history."
At 888poker, we currently have four influential women on our roster who act as ambassadors – not only for the 888poker brand – but also for the poker world as a whole.
How the WiPHoF Selection Process Works
Firstly, there are four eligibility criteria that all candidates must meet in order to be nominated.
Here they are:
All candidates must have been active as either a player, industry leader (or both) for at least 10 years and 35-years-of-age or more.
The candidates must have made a significate contribution to poker industry.
Player/industry leader candidate must be a visible supporter of women poker and promote them in a positive way.
All nominees must be approved by the Organization Committee and current Hall Members.
The WiPHoF Organization Committee accepts nominations from the public on its website. At the end of the public nomination process, the Organization Committee gets to review the list, and then the current WiPHoF members also get to review it.
From these submissions, a list of eligible candidates is selected, and they are contacted to ensure that they are happy to be nominated.
Finally, a ballot is prepared with the eligible nominations and voted on by WiPHoF members and selected persons from the media.
H2: Who Are the 2018 WiPHoF Induction Candidates?
This year, there are 11 phenomenal women up for the 2 WiPHoF spots. And, here they are, in no particular order:
Hermance Blum
Hermance is a poker industry leader, having worked for PokerStars, PartyPoker and is currently the World Poker Tour General Manager for Europe.
Mandy Glogow
Mandy is a passionate poker player who, in 2005, saw the opportunity to mix her poker passion with a career in TV as the showrunner of the World Poker Tour.
Haley Hintze
Haley is a veteran writer, whose investigative journalism helped uncover two major insider-cheating scandals and continues to cover harder poker and gambling news.
Angelica Hael
Angelica heads Global Tour Management for the World Poker Tour (WPT) and is a long-serving VP of WPT Enterprises, Inc.'s alliance of companies.
Maria Ho
Maria is a well-respected poker player and personality who is currently ranked fourth on the GPI among female poker players in the world.
Karina Jett
Karina started playing cards back 1997 on the 7-Card Stud circuit but switched to NLHE – amassing lifetime tournament winnings of close to half a million dollars
Terry King
In 1972, Terry moved to Vegas aged just 18. In 1978 she won a WSOP bracelet and was also one of the first women to deal the Main Event.
Shirley Rosario
Shirley Rosario has been involved in the poker industry for more than 25 years – racking up 12 wins in 5 different tournament styles, amassing more than $500,000.
Kara Scott
Kara is primarily a TV personality, broadcaster and 888poker ambassador, who just happens to have a more than respectable $660,000 in live cashes.
Lupe Soto
Lupe entered the industry in 1999 through the Victory Poker Players group. Since then she has founded he LIPS Tour and is CEO of non-profit charity, Poker Gives.
Jennifer Tilly
In 2005, Jennifer burst onto the poker scene when she outlasted over 600 women to win the Ladies Event at the WSOP – since then she has racked up nearly $1 million.
888poker Ambassador Kara Scott Reacts to Nomination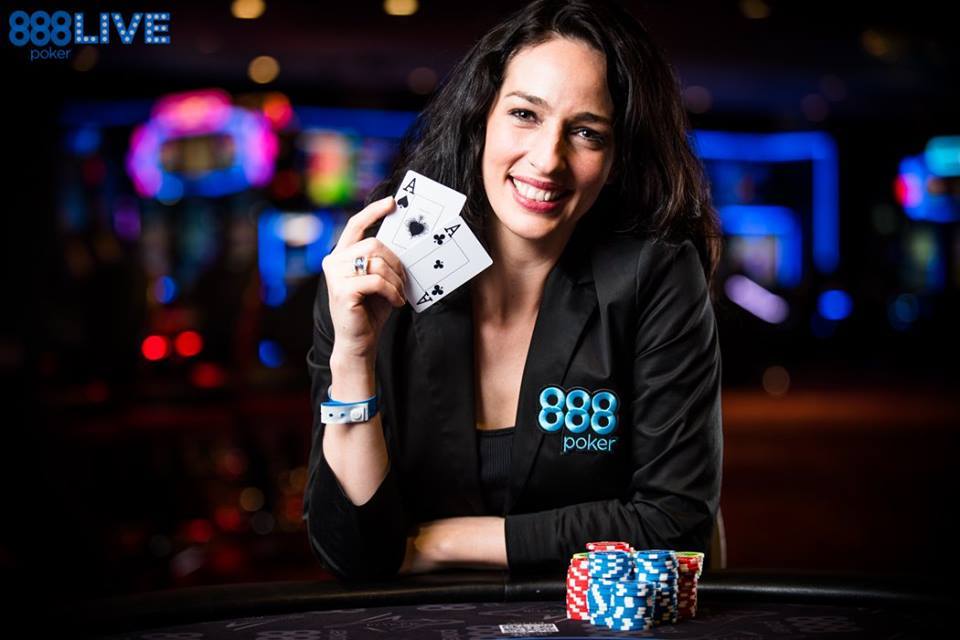 As one of our most prominent ambassadors, we were over the moon to read about her nomination. It is well-deserved as are the nominations of the other 10 candidates.
Let's hear what she had to say about the importance of the WiPHoF organisation and how it has helped her and other women in the industry.
"I am so glad that the WIPHOF exists and even more grateful to the those who started it and who continue to put so much work into it to highlight and celebrate women in poker.
I have been lucky to meet some truly extraordinary women through poker. And, it's thanks to those extraordinary trailblazers and the women who keep pushing boundaries that we regular women can sit down at a table and play poker without really having to think twice about it - and with far less trouble and effort than they had. The work still continues, and I'm really glad for those who lead by example or more targeted efforts.
WIPHOF is a place to celebrate the achievements of the women in our game, as well as to share our varied experiences with colleagues, friends and the other extraordinary and ordinary women who make up a very small but vital part of the poker industry.
To the organisers, thank you so much for the work you do. I'm really proud of 888poker for sponsoring the induction dinner this year and for helping to put the spotlight on the good work the organisation is doing. It's another great step which shows 888's commitment to highlighting the achievements of women in our game, and I'm glad to represent them as an ambassador!"
And, with that said – good luck to all the candidates!