At 888poker, we're delighted to celebrate our 20th anniversary as one of the world's leading online poker destinations. As part of the celebrations, we have appointed former two-time IBO-super middleweight world champion Chris Eubank Jr. as our new Cultural Ambassador.
Currently ranked number one by the World Boxing Association and BoxRec's in the global middleweight division, Chris has cemented his place high up in the world of boxing.
In 2021, he defeated Marcus Morrison and Wanik Awdijan. And in February, Eubank Jr. is due to kick-start his 2022 boxing calendar with a highly-anticipated face-off against Liam Williams.
Pitting Boxing Skills vs Poker Prowess
Chris Eubank Jr. is an avid and highly-skilled poker player outside of the ring, He has played in high stakes poker games around the world. He also made a guest appearance on PokerGo's high stakes poker series - Poker After Dark.
Regarding the new signing, Chris Eubank Jr. remarked:
"Poker is one of the great passions in my life, so I am delighted to partner with 888poker. For me, the beauty of poker is in its community. And 888poker is doing a fantastic job of making poker more about fun and less about the grind for players in all levels with its user-friendly platform.
"I'm excited to officially kick-start the partnership in the coming months and can't wait to meet the 888poker community at the tables!"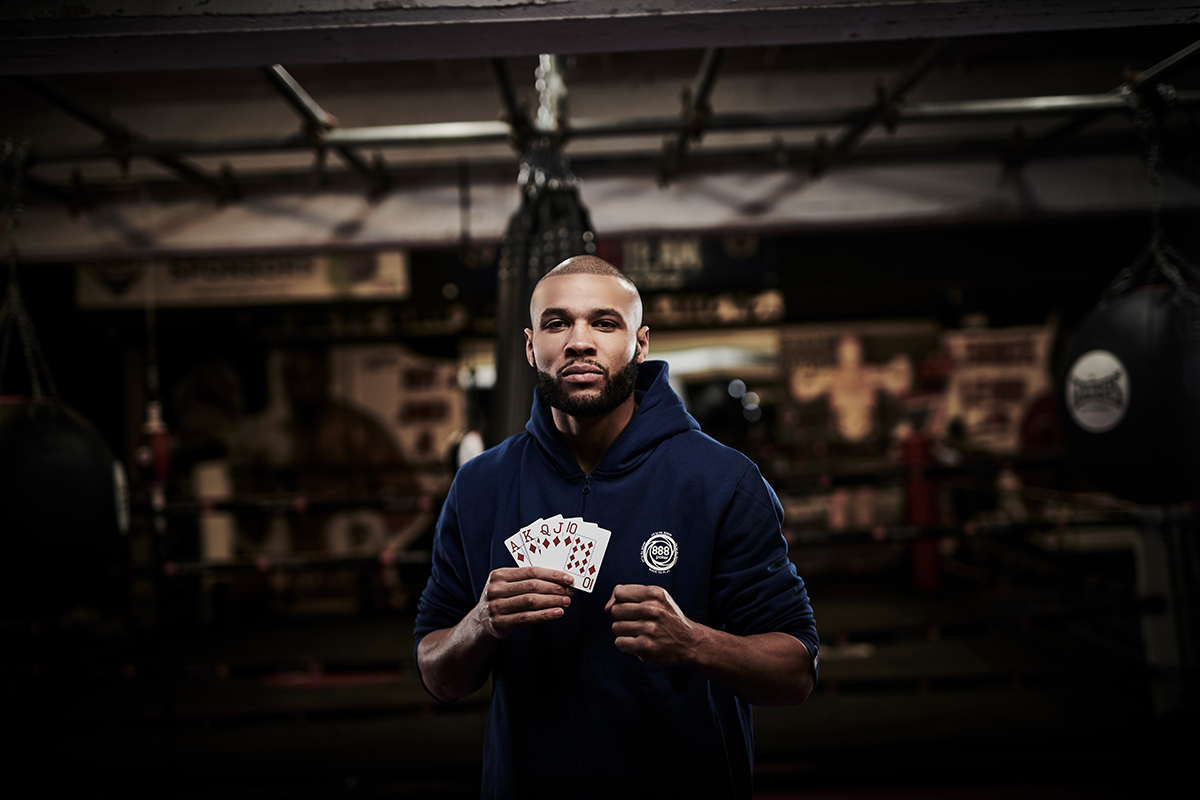 888poker Celebrates its 20th Anniversary
The signing of Chris Eubank Jr. coincides with 888poker's 20th anniversary, which we'll celebrate throughout the year. First established in 2002, we have grown to become one of the world's leading online poker rooms.
To date, 888poker has achieved the following –
Welcomed over 15 million players
Dealt over 25 billion hands
Awarded more than $6 billion in tournament prizes globally
Our dedication to content strategy and relentless focus on innovation has helped shape the direction of the online poker industry. Our recently launched state-of-the-art poker platform utilises 888's proprietary technology, centring on players' enhanced gaming experience.
To celebrate our anniversary, we will host various events throughout the year, including a series of player-focused ones with Chris Eubank Jr.
Amit Berkovich, VP, Head of Poker at 888, commented:
"I am happy to welcome Chris to the 888poker family as our Cultural Ambassador. The authenticity, integrity, and excitement he brings – whether that's in the ring or at the poker table – perfectly matches our values and creates a great fit for our brand. This is a fantastic partnership and an exciting kick-off for our 20th anniversary year.
"Like Chris, over the last two decades, 888poker has firmly established itself as one of the best in the world thanks to our commitment to constantly improve in order to bring our players the highest level of entertainment.
"As we look ahead, we have lots planned to support the continued evolution of the 888poker brand. We will ensure we continue to deliver fun, creative and exciting experiences to players ar