The 2023 World Series Of Poker Main Event (WSOP) was the biggest in the event's history, attracting 10,043 players and amassing a prize pool of $93,399,900.
This tournament is the most prestigious and important event on the poker calendar.
With that backdrop in mind, 888poker sent five 888poker ambassadors to play the Main Event and documented their journey in a 5-part YouTube WSOP 2023 Docuseries.
As part of our project, these five 888poker ambassadors travelled from all over the world to Las Vegas to play in the WSOP Main Event.
Each dreamed of winning the bracelet and what was shaping up to be a massive first-place cash prize!
We followed their progress at five different stages, outlined below.
The 2023 WSOP Journey Begins - Anticipation
The following 888poker ambassadors answered the call to join us in Vegas for the 2023 WSOP Main Event.
We would capture their every move and decision as they navigated through the largest Main Event ever on record!
Vivian Saliba – Brazil – 888poker Ambassador
Lucia Navarro – Spain – 888poker Ambassador
Aaron Barone – Canada – StreamTeam Member
Alexandre "Cavalito" Mantovani – Brazil – 888poker Ambassador
Caue Moura – Brazil – 888poker Cultural Ambassador
In part one, we learn how the team prepared for the WSOP Main Event. They also elaborate on their feelings – the anticipation and trepidation – the day before the first day of the event.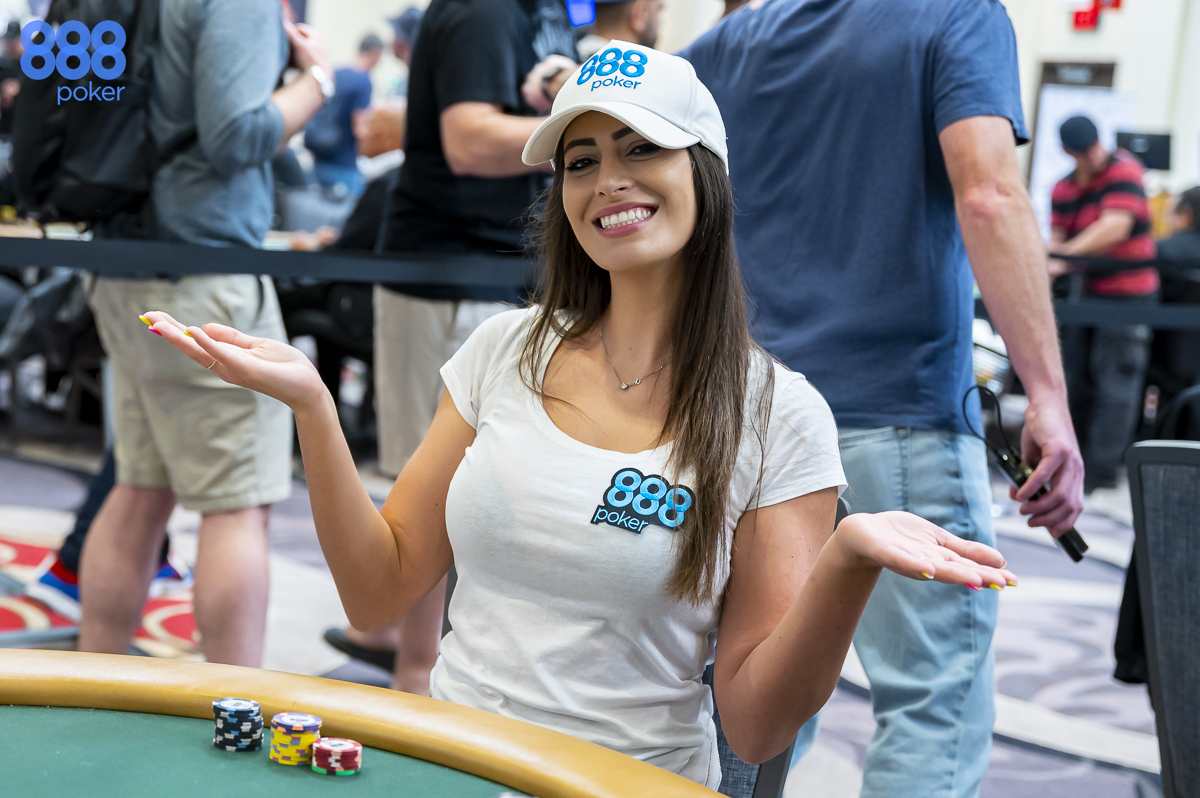 A lot goes into what it takes to get ready for an event this size, as 888poker ambassador Vivi Saliba explains:
"You start preparing months before, dieting, exercising – making the best schedules you're going to play. What are the best tournaments?"
Check out the complete Team 888poker WSOP Journey – Anticipation video HERE.
The 2023 WSOP Journey – Day One
Once the event begins, all madness ensues! The process of getting thousands of players seated correctly and ready to play is a logistical nightmare.
The ambassadors were excited and a little overwhelmed at the same time as they made their way to their seats.
Aaron – I'm trying to soak it all in – I'm enjoying it!
Lucia – I feel focused. I feel great!
Vivi – I'm not nervous!
After getting settled in on Day 1, the whole magnitude of what they were a part of came into focus:
"Caue Moura said, "When I sat down, I was pretty nervous, but also really excited, at the same time. Let's go! This is for all the marbles!"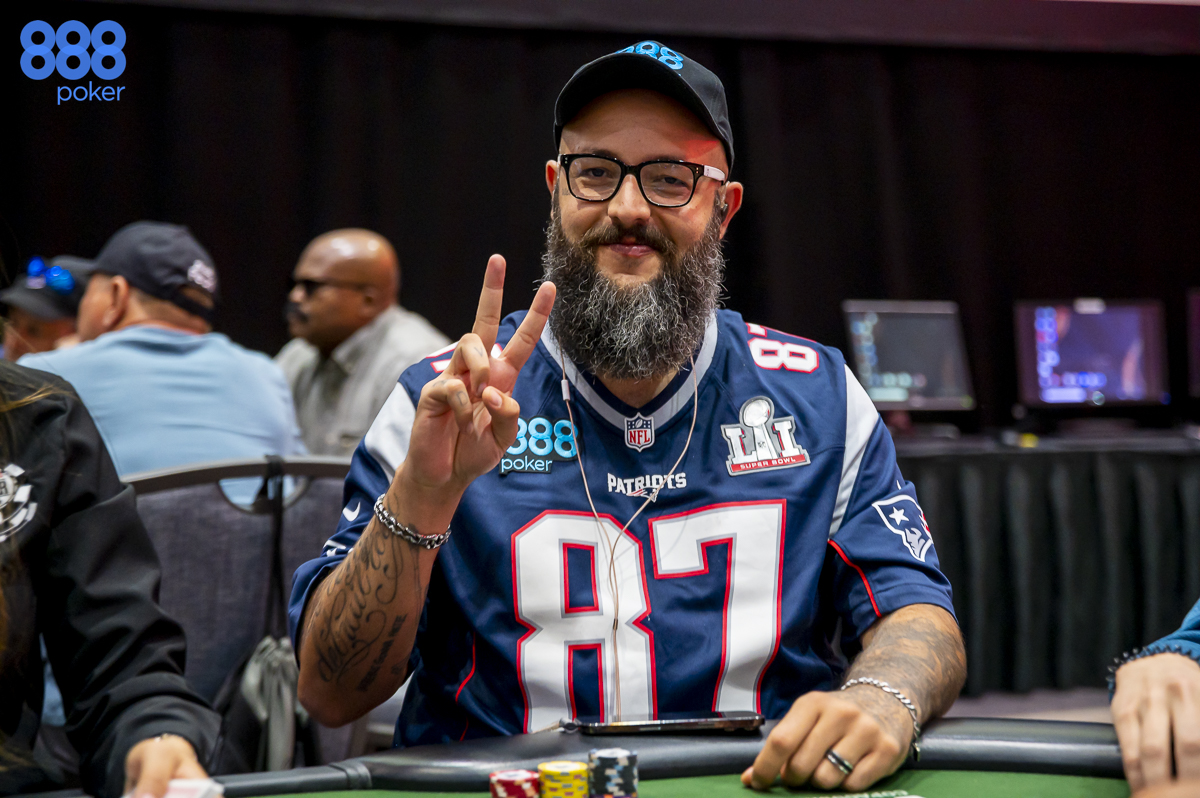 For Vivian Saliba, it was business as usual. The 2023 Main Event was her fourth or fifth time playing, and she was a seasoned pro.
Lucia Navarro played the Main Event back in 2022 when she finished 241st for $46,800. So, the pressure was on to beat that score.
For StreamTeam's Aaron Barone, it was his first-ever WSOP Main Event. The poker gods were on his side as he bagged 79K heading to Day 2, joined by fellow teammates Lucia Navarro and Caue Moura.
Unfortunately for Alexandre and Vivi, their dream ended on Day One.
Follow the ambassadors' complete WSOP Journey on Day One HERE.
The 2023 WSOP Journey – Break
Once our three remaining players made Day 2, they had a day off before getting back into the fray.
Lucia spent the day catching up on laundry and just relaxing.
Caue went shopping, indulging his love of music, buying a bass guitar instead of the podcast gear originally on his list.
Aaron also decided to take a break somewhat from poker, playing video games at an arcade. But the lure of the lucrative games in Vegas kept calling.
"Going against advice from friends, Aaron declared, "I'm a grinder. I wanna play…If I find the right game, I'm gonna play tonight!"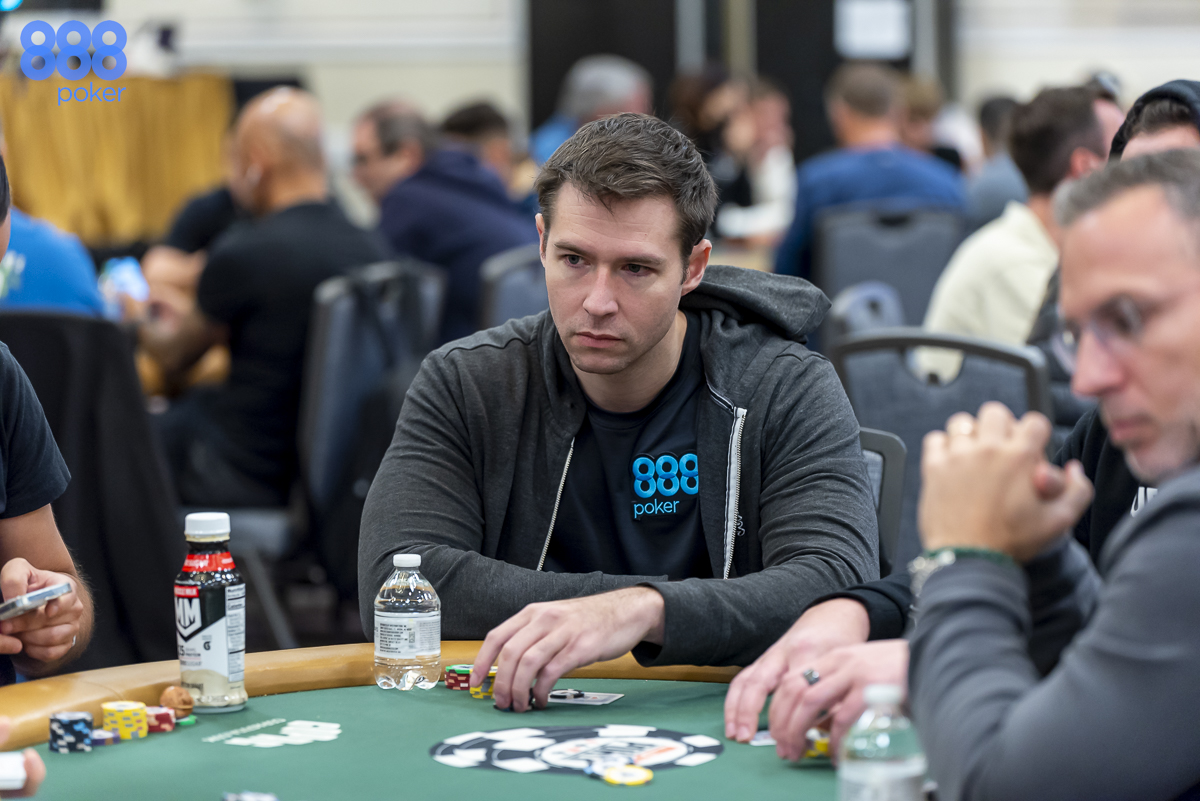 Luckily or unluckily, fate scuppered Aaron's plans to hit the cash game tables later that night.
Find out why in our third episode of the ambassador's 2023 WSOP Journey HERE.
The 2023 WSOP Journey – Day Two
Three made it to Day Two, but only two made it to Day Three.
After surviving a close-call with food poisoning, Aaron was raring to go on Day 2.
Lucia got a favourable draw on a fun table with the one-and-only Scotty "Baby" Nguyen,
Caue was also happy with his table draw. But he could feel the pressure as the blinds increased.
Aaron had felt all along that he would be outmatched. But after settling in on Day 2, he found his feet and faith in his abilities.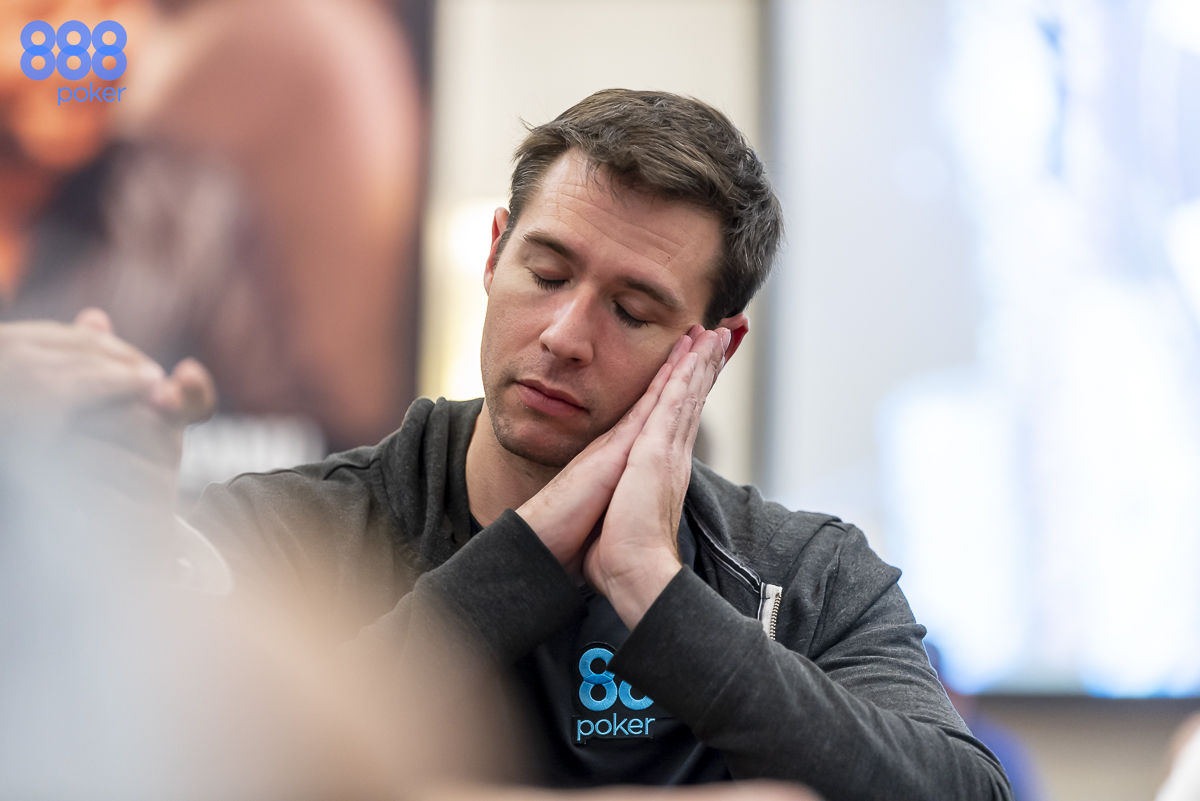 Aaron had a frustrating end to his Main Event run. A straight cracked his set of Aces, sending him to rail and crushing the dream.
"Despite that being a really frustrating ending, I think I would have felt a lot more empty if I had busted early on Day 1 or early on Day 2 – and never got to play more hands and do more things.

"If you'd asked me a few months ago about playing the Main Event, I would have said, 'I don't think I'll ever play it. And now, after playing it, I don't think I'll ever not play it."
As Caue and Lucia headed to Day Three after a very long Day Two, all they could think about was the work ahead.
Find out the full story of how Day Two went for the 888poker ambassadors HERE.
The 2023 WSOP Journey – Finale
Day 3 saw two of the initial five ambassadors continuing on in one of the most demanding tournaments of the poker season.
For both Lucia and Caue, the goal was to get healthy and make the money.
The WSOP planned to burst the bubble that day - but the best-laid plans…
With the biggest-ever WSOP Main Event making its way down to the min-cash level, both 888poker ambassadors were feeling the pressure.
And the pressure was ramped up for Lucia when she moved to the featured table.
"I feel a little bit tired because I don't like to be on the featured table. I like to be in the final table."
For Caue, it was not to be. He busted out in the twelfth level, in the top 25% of players – but short of the money.
The WSOP also "bust out" on Day 3 – not making it down to the money. Lucia and the remaining players had to return on Day 4 for that.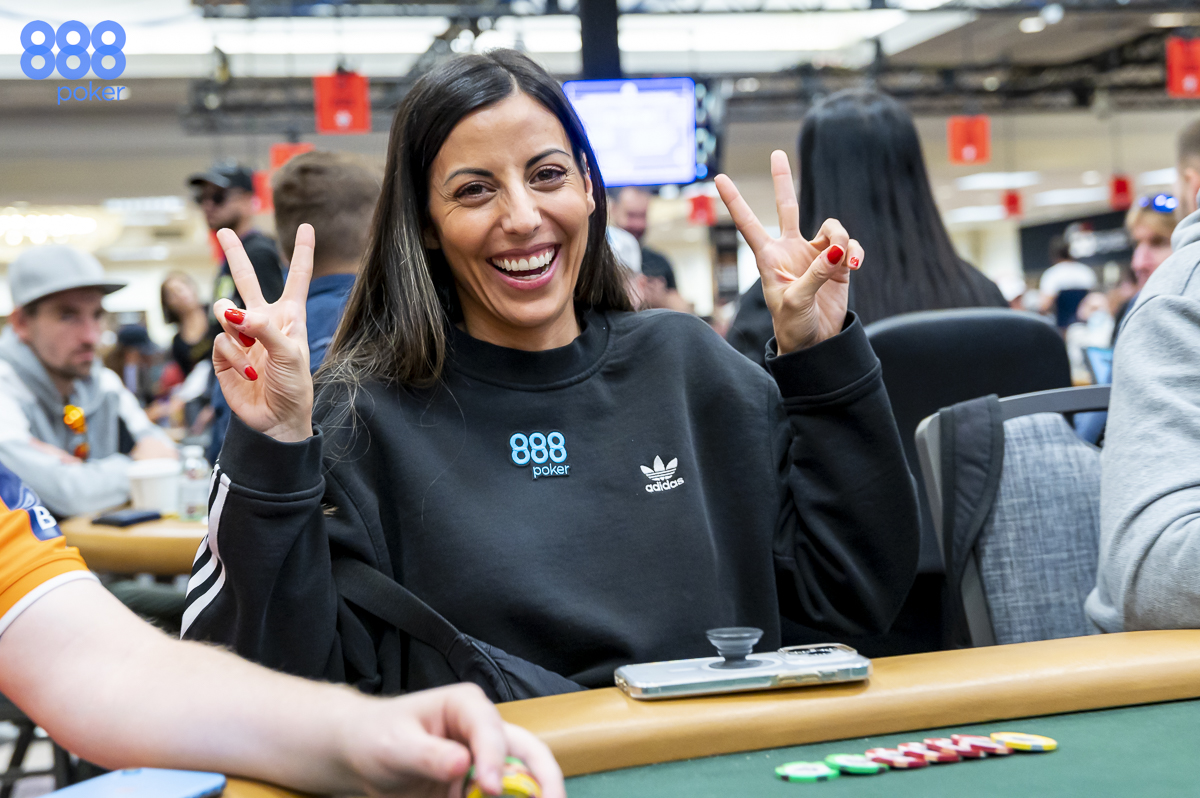 Lucia was very short-stacked, with 12 players to the bubble. The plan of action was to fold her way to the money. But if she got Aces, Kings or Queens, she believed she would "jam anyway!"
Once the money bubble burst, Lucia still had chips and had made the money. Just two hands later, she got pocket Aces and got it in good versus an opponent's Ace-King.
The flopped trip kings for her opponent sent her to the rail in 1,474th place for $15,000.
Watch the final leg of the ambassadors' WSOP run HERE.
Gg to all the 888poker ambassadors!
See you on the WSOP felt next year!