From 31 May through 31 August, 888poker is giving our players the royal treatment. The newest promotion – The Royal Quest – is jampacked with freerolls awarding over $500,000 in prizes.
Here's what's on the regal table for our players:
Three daily $500 freerolls
One weekly $5,000 freeroll (running every Sunday)
One monthly $50,000 freeroll (running once a month)
Start Your Royal Quest Journey
This newest promo campaign boasts over $500,000 in prizes, with players able to experience thrilling and exciting adventures in three glorious kingdoms.
Become the kings and queens of your kingdom in three easy steps to snag the crown!
Complete challenges
Enter a kingdom
WIN freeroll tickets!
Please refer to the terms and conditions of this offer to check eligibility.
The Noble Kingdom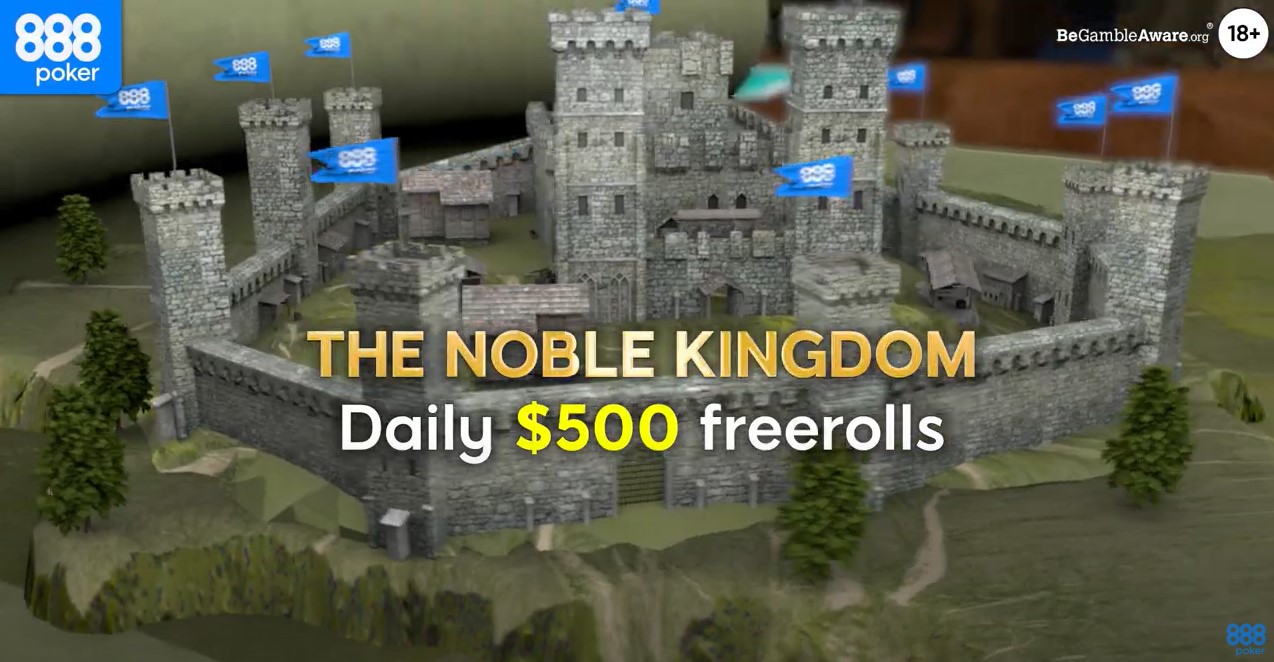 Complete ONE challenge for a daily freeroll ticket (up to 3 challenges per day). Freerolls will run three times daily.
Daily Challenges:
Cash challenge- Win a hand in cash games with King/Queen cards
Tournament challenge- Play any poker tournaments (incl. BLAST) with buy-ins totalling $5
Casino & Sports challenge- Place bets totalling $5 on any casino games or any sports events
The Majestic Kingdom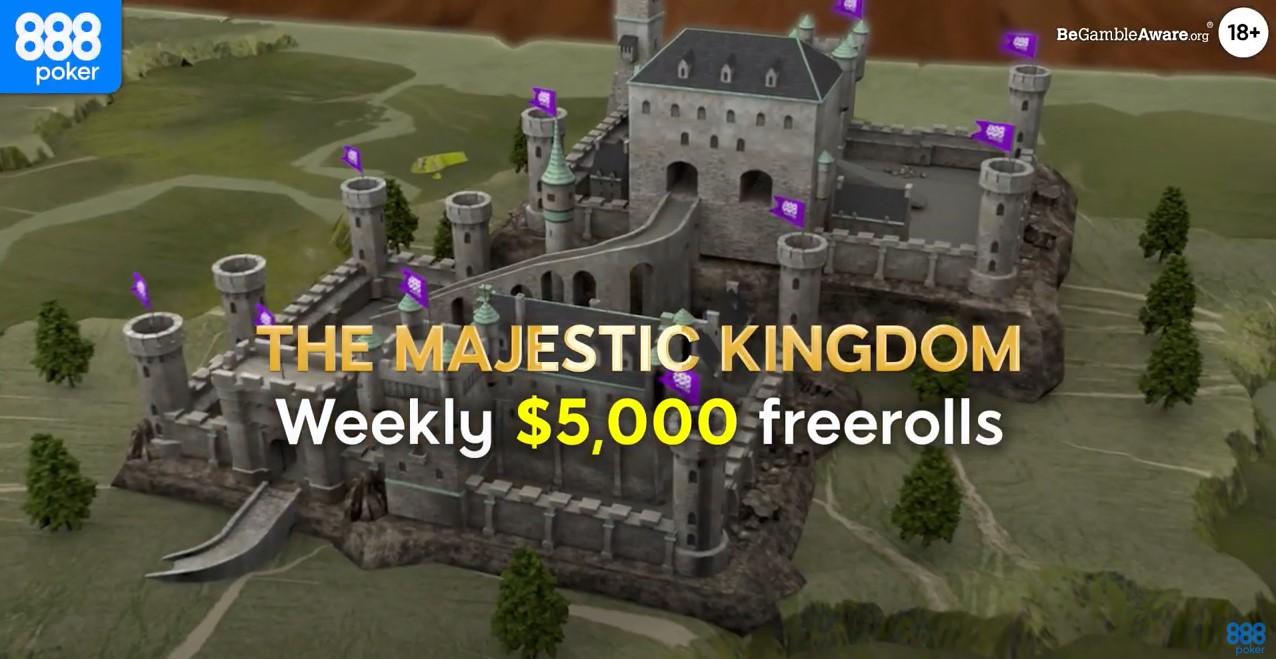 Complete any combination of above the daily challenges NINE times per week for a weekly freeroll ticket (up to 3 challenges every day). This freeroll will run once a week.
Once a month, in addition to the weekly freerolls, the top winners will join another freeroll called Battle of Knights:
1st place will win a VIP package for a live event.
Runners-up will win tickets to our running series and exclusive 888poker merchandise.
The Imperial Kingdom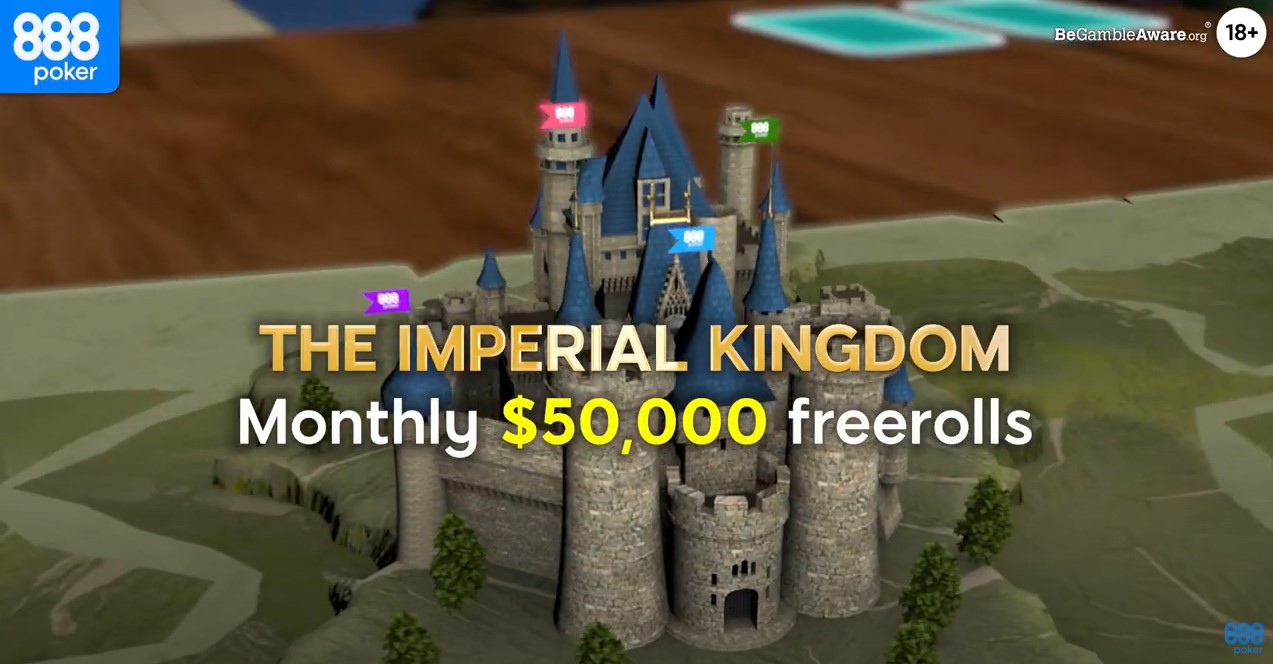 Complete ONE of the monthly challenges below for a monthly freeroll ticket. These freerolls will run once a month.
Monthly Challenges
Cash challenge- Win 80 hands in cash games within one month with any royal card (K/Q/J)
Tournament challenge- Win 3 tournaments within one month with any royal card (K/Q/J)
Casino challenge- Win 10 games of BJ within one month with any royal card (K/Q/J)
Isn't it time you took your seat among royalty?