You've asked for it. You've waited for it, and now it's finally here! The long-anticipated tournament re-entry feature has finally arrived at the 888poker dotcom tables!
We've all experienced that untimely beat or a situation where we just weren't ready to bust out of an event.
Now, you'll be able to re-enter a tournament where you've been eliminated – right up until the end of the registration period, including late reg!
How to Use the Re-Entry Feature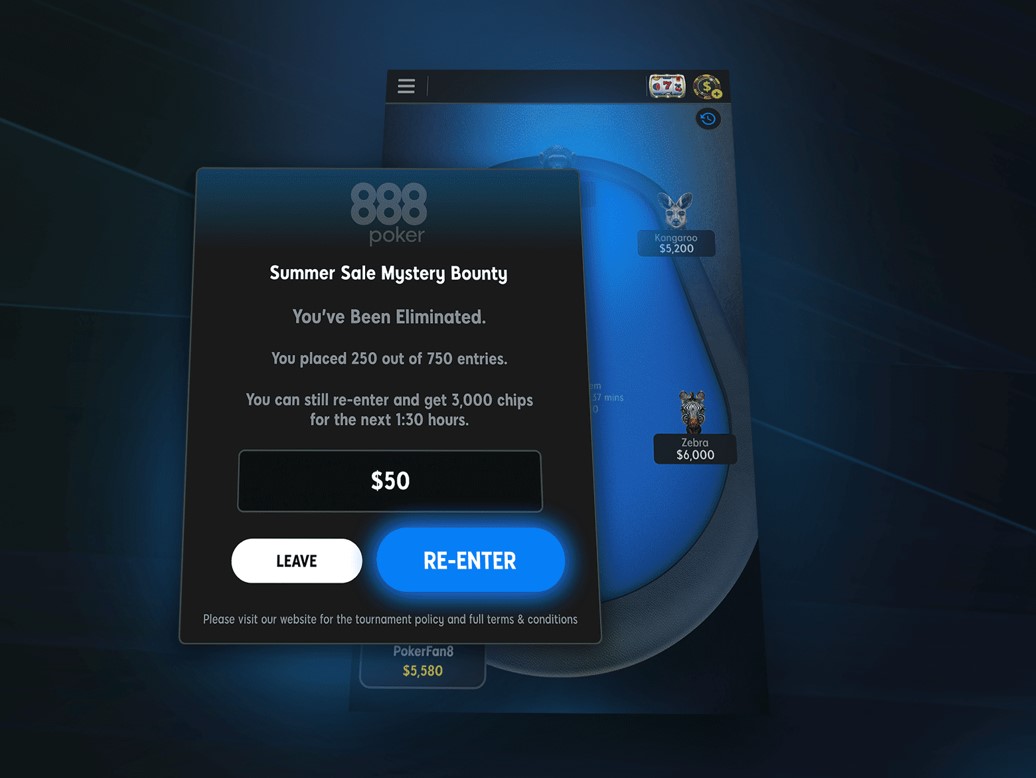 It's easy to get in on this new feature on 888poker:
After you've busted out of a tournament, you'll see a pop-up.
Click the RE-ENTER button to rejoin a tournament.
Continue playing!
With more opportunities to play a tourney, you'll have more chances to turn that buy-in into a big payday.
Although losing all your chips early in an event is never nice, now you can get back in the running with our latest RE-ENTRY feature.
See you at the tables!