Earlier this year, 888poker spent months qualifying players for the 2019 World Series of Poker Main Event. All told, 85 players qualified and were a part of the "888poker Squad", competing at the 50th Annual WSOP. One-by-one, day-by-day the qualifiers fell by the wayside until just one remained.
All told, 17 members of the 888 Squad cashed the tournament for a total of $1,008,490! Making the deepest run was Romani's Mihai Manole, who also claimed a package to the 2020 WSOP Main Event for being the last 888poker Squad member standing.
If you want to join him in Vegas next year, be sure to stay tuned to 888poker as we'll soon be releasing details on how you too can qualify.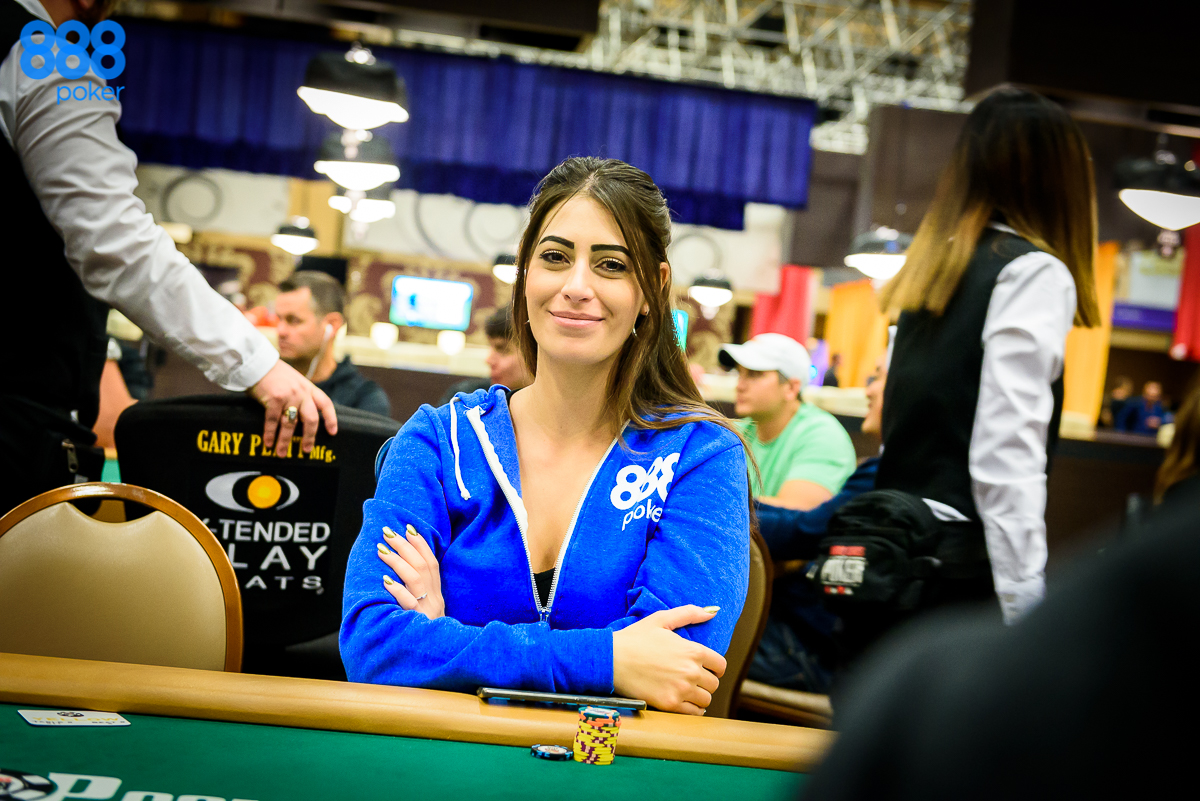 Here's a look at those who cashed:
Kyriakos Papadopoulos – 1,265th for $15,000
David Hu – 1,256th for $15,000
Bill White – 1,209th for $15,000
Florin Ionut Pandilica – 1,185th for $15,000
Timothy Cavallin – 1,098th for $15,000
Thomas Muehloecker – 771st for $18,535
Jason James – 755th for $20,200
Diego Ventura – 740th for $20,200
Mikhail Sokolovskiy – 600th for $24,560
Andres Korn – 577th for $24,560
Charlie Combes – 575th for $24,560
Rob McAdam – 384th for $34,845
Nelis De Moree – 249th for $43,935
Patrice Brandt – 222nd for $50,855
Dean Morrone – 159th for $59,295
Sam Greenwood – 45th for $211,945
Mihai Manole – 18th for $400,000
Sam Greenwood Falls on Day 6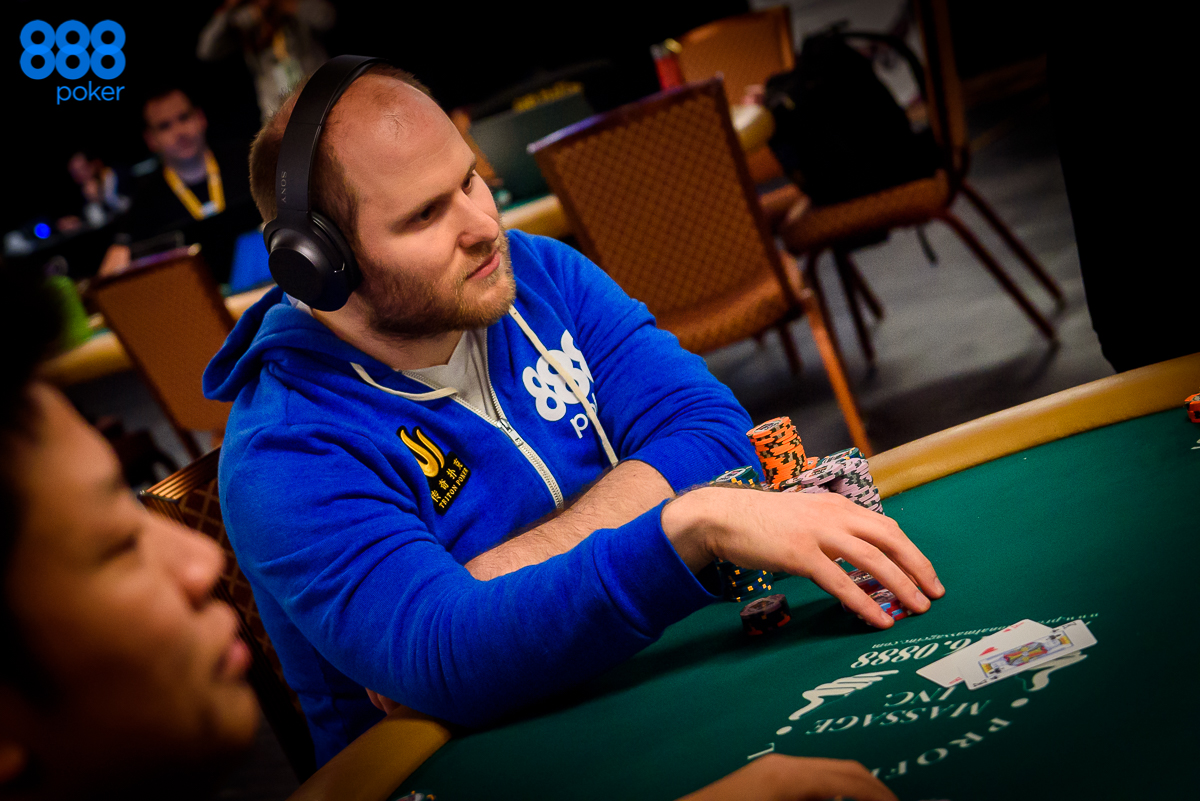 Canadian poker pro and 888poker qualifier Sam Greenwood was one of the most experienced players left on Day 6 of the Main Event. He used his skills to build a decent stack and looked as if he was going to make a run at the final table. That's when he got involved in a big hand that would change everything.
The hand took place in Level 31 (125,000/250,000/250,000) when Timothy Su raised to 500,000 from the cut-off, and Greenwood three-bet big to 2.5 million out of the big blind. Su called, and the flop came down Q♦J♦4♣.
Greenwood bet 1.8 million, and Su called to see the J♠ on the turn. Greenwood bet again, this time 3.5 million, and Su shoved all-in. Greenwood, who had 11.5 million, called it off with the A♥A♣ for aces and jacks. That was ahead of Su's 10♣9♣ open-ended straight draw.
Unfortunately for the Canadian qualifier, the K♣ spiked on the river to give Su the straight and the biggest pot of the tournament up until that point. Su chipped up to 45.3 million while Greenwood was eliminated in 45th place for $211,945.
The following day Greenwood showed he at least had a good sense of humour about the devastating river.
cracked tweet" data-entity-type="file" data-entity-uuid="1da87057-ed83-4e17-b408-337c7cce070d" height="190" src="/magazine/sites/magazine.888poker.com/files/inline-images/greenwood_twitter.jpg" width="798" />
Manole Bows Out in 18th Place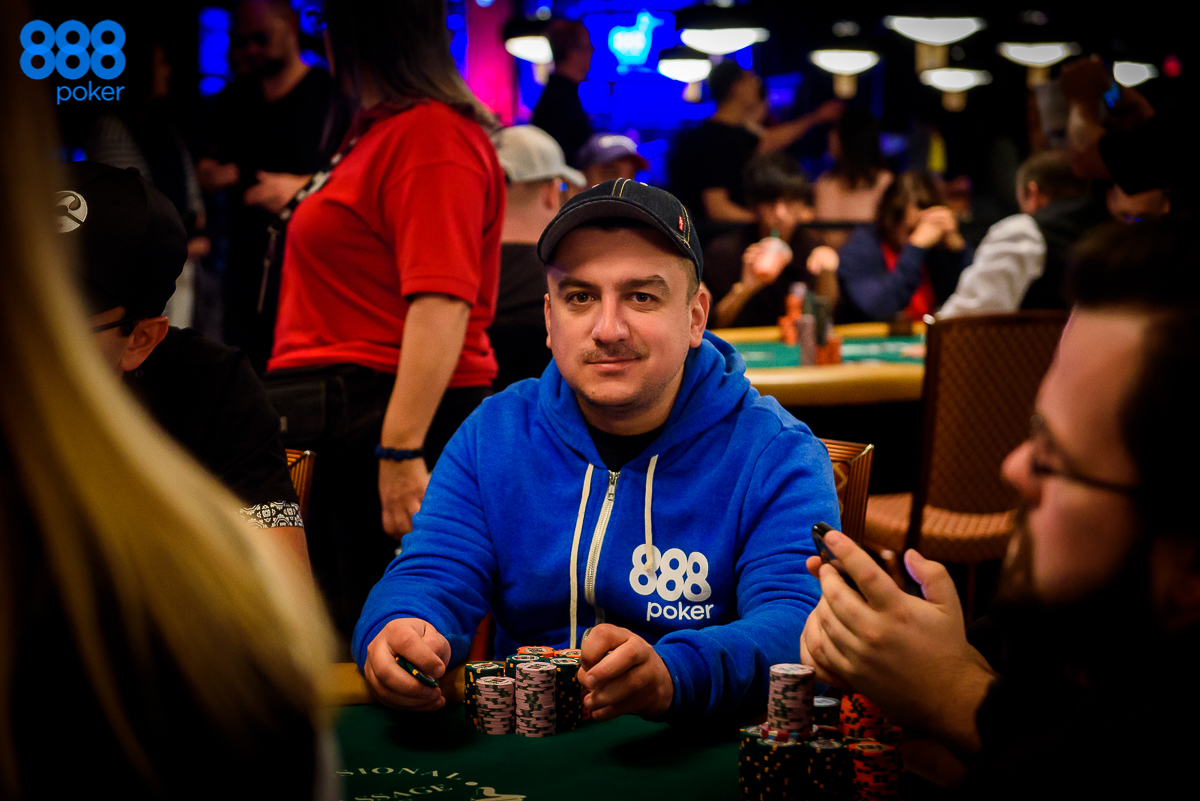 Greenwood's elimination on Day 6 left Manole as the last 888poker qualifier standing. He bagged 9.7 million, which put him 22nd out of the surviving 35 players. He returned on Day 7 and managed to outlast nearly half the field before his time in the tournament came to an end.
In Level 34 (250,000/500,000/500,000), Garry Gates raised to 1.05 million from the cut-off, and Manole three-bet all-in for 6.4 million from the button. Gates called and the hands were turned up.
Manole: A♦J♣
Gates: A♠10♦
Manole was a huge favourite to double, but disaster struck when the flop came down 6♥10♠3♥ to pair Gates. Neither the Q♥ turn nor 9♥ river helped Manole, and his run came to an end in 18th place for $400,000.
Before his elimination, Manole chatted with PokerNews' Sarah Herring about already locking up his seat for next summer:
Congratulations to all the 888 Squad members on being a part of the second largest WSOP Main Event in history! We'll be offering players a chance to do it again next year in the 2020 edition of poker's most prestigious tournament.