Home games are one of the biggest crazes in poker at the minute and at 888poker you are able to set up your own private home games for you and your friends.
888poker ambassador shows you how in the quick video tutorial:
Table of Contents
How Do I Create Poker Games?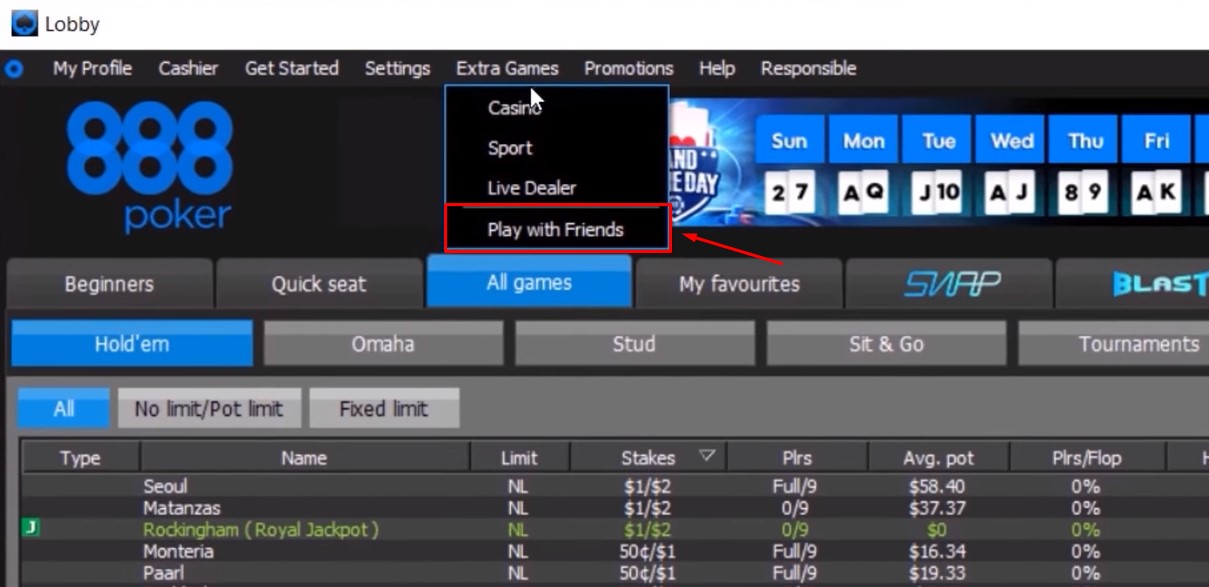 Creating your 888poker private cash game or tournament is very straightforward:
Login to the lobby & click on the 'Play with friends' tab (if you don't see the tab please click on "extra games" located at the top of the lobby.)
Click 'Create New Game' and choose either 'Tournament' or 'Cash Game'
Fill in your desired 'Game name', 'Game password', 'Starting time', etc.
Click 'Create'
Your created 888poker Home Game will appear in the lobby

How Do I Invite Friends to a 888poker Home Game?
You can invite friends to play in your home game via the two following methods:
Email:

Enter your email address on the confirmation page
Click 'Send' & you'll receive a unique message with your game details
Forward this mail to your friends & contacts

Share:

Copy and paste a link wherever you like! Paste it on Facebook, Twitter, Skype, Zoom, chats, forums or even in emails and invite your friends to play!

How to Join a Friend's 888poker Home Game
If you're already an 888poker player –
Login to the lobby & click the 'Play with friends' tab
Click 'Join a game' and enter the game name & password*.
* These details are in the email invitation or social network invitation page.
If you don't have an account, it's as easy as 1-2-3 to register for one!