Have we got a surprise in store for you over the next three months! From 7 October 2021 through 2 January 2022, Sir Prize will be dropping by 888poker with special surprise treats totalling over $1,000,000 for our lucky players.
During Sir Prize's residence at 888poker, players will be able to participate in many activities totalling over $1,000,000 on the 888poker.com server.
Made to Surprise
Sir Prize is full of surprises – that's the theme of our latest poker promotion. You'll never know when and where he'll pop up next.
But we can guarantee it'll be worth your while to stick around with over $1,000,000 on the 888poker.com table.
Here's what Sir Prize will surprise our players with during the series:
Sir Prize Giveaway Freeroll
3 daily freerolls where players will need to complete specific challenges to win freeroll tickets. The prize pools of the Daily Freerolls are - $800, $600, $400.
Sir Prize Mystery Freeroll
Every Sunday, we will have a big freeroll for depositors only(FTD1) with mystery prize pools, revealed on the same day. We'll announce the prize pool only a couple of hours before kick-off. The freerolls will be between $5,000 and a whopping $100,000!
The Grand Entrance
Every day, Sir Prize will surprise one random table, awarding $1,000 to each player at the table!
We also have an offer for first depositors (FTD0). Make your first deposit with promocode SIRPRIZE200, and you will get the following –
200% bonus (up to $200)
PLUS 3 tickets to the Daily Freerolls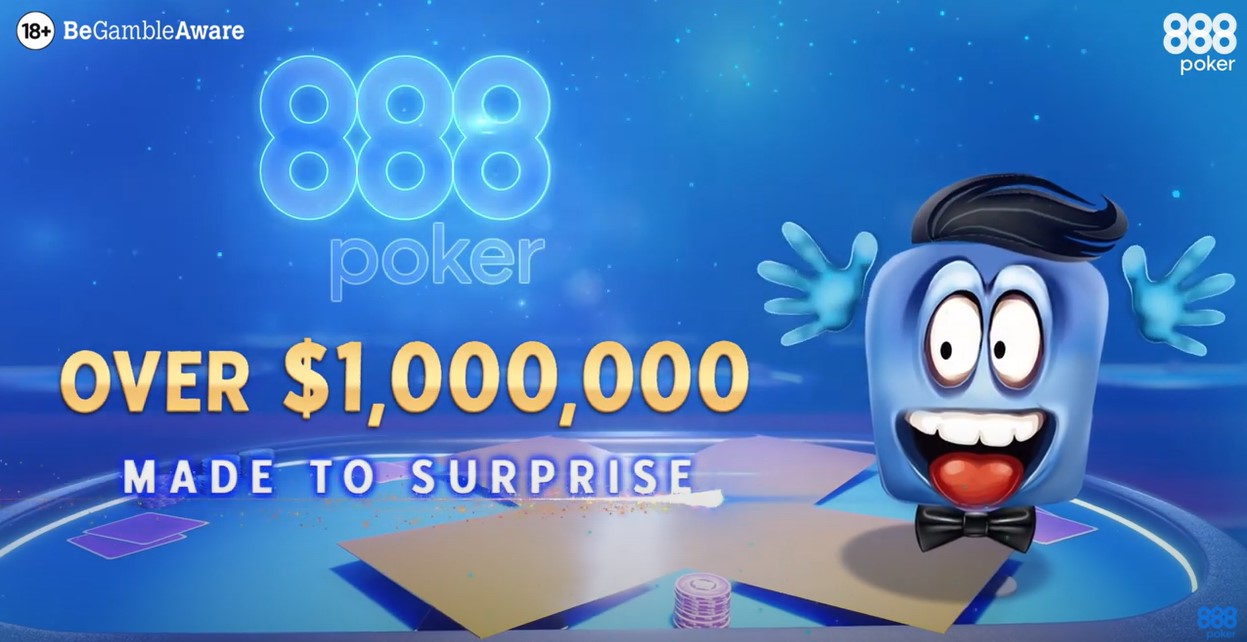 Please check the terms and conditions of this promotion for all the provisions of this offer.
Remember that Sir Prize is the SIR of surprises. So, during the campaign, he will have even more wonders to reveal.
Keep an eye out for our latest 888poker mascot, Sir Prize!
When you see him pop up, you'll know that something good is just around the corner!