The 888poker LIVE Barcelona Festival has wrapped in one of the most cosmopolitan cities in Europe! After thirteen days of poker festivities, we capped things off with the €1,100 buy-in multi-flight Main Event from 17 - 22 May.
The four Day 1s attracted a total of 369 entries, creating a prize pool of over €350K with €66,000 up top.
After a heads-up deal, Tero Laurila took home €64,000 and the trophy, with Nils Lechner taking second place for €46,000.
The 888poker Team Ambassadors and Streamers were out in force as we celebrated our third live poker series of the year!
We also invited prominent influencers and personalities, including the following –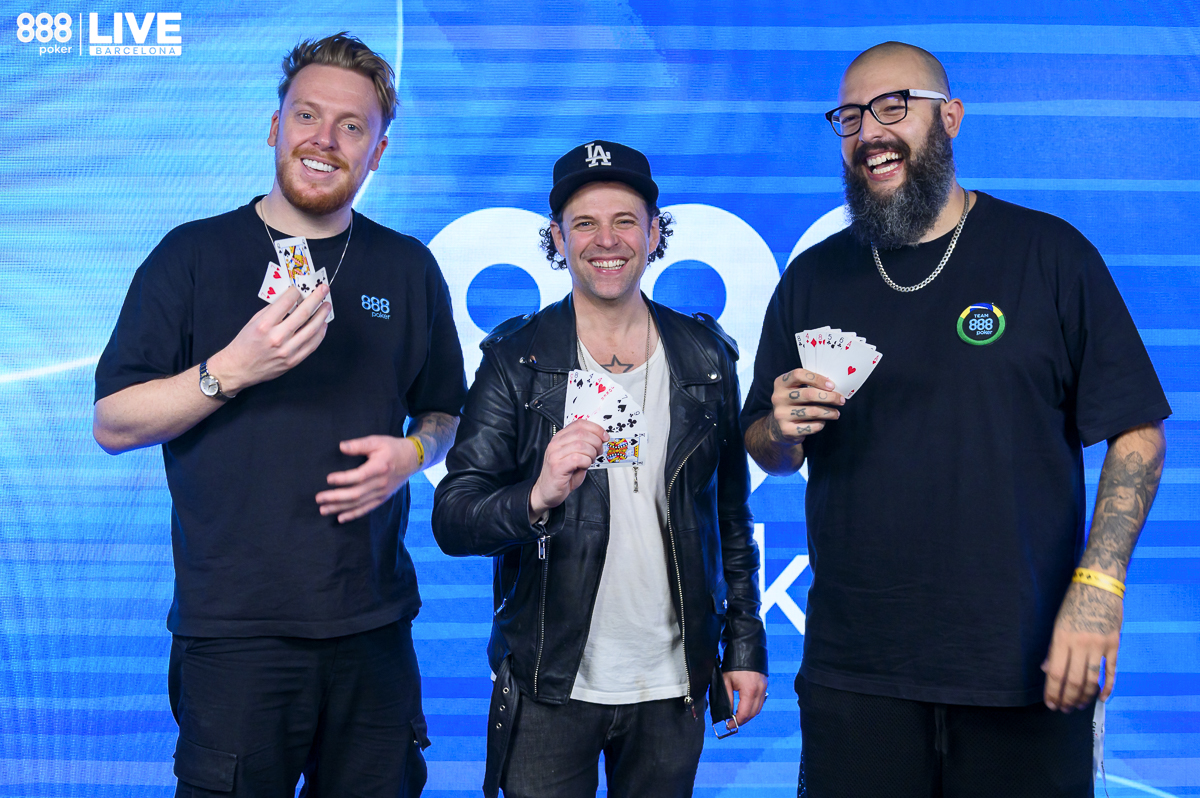 Chess Player and Twitch Streamer Alexandra Botez
Sports Presenter and TV Personality Josh Denzel
2006 Swedish Champion of Magic Julien Magic
Alex proved to have the best poker chops of the three players, outlasting Josh, Julien, and even all the 888poker ambassadors. Ultimately, she finished in 16th place for a €5,000 payday.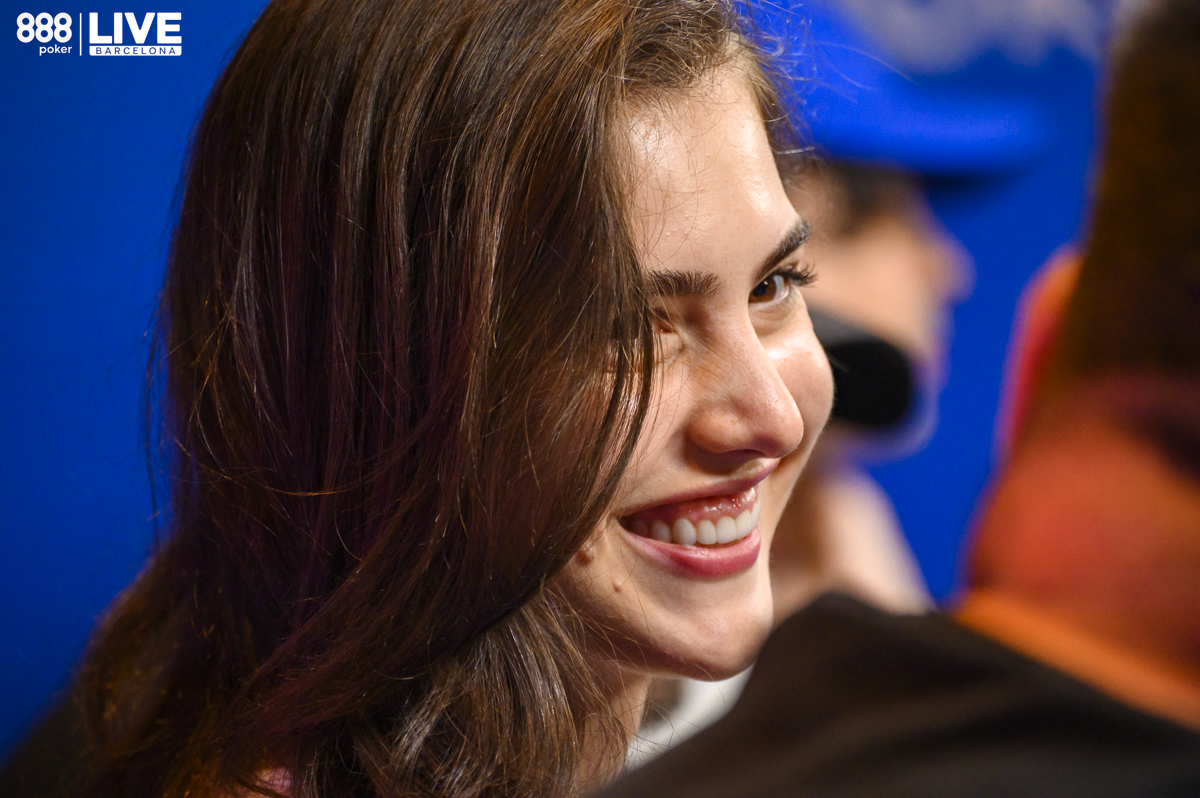 888poker LIVE Barcelona - Day 1A
888poker LIVE Barcelona returned to the Casino Barcelona featuring a €1,100 Main Event, with Day 1A kicking off on 17 May.
Among the runners on the first day was online qualifier Nils Lechner. He secured his Main Event ticket for the low price of €11 and managed to spin his starting stack up to a healthy 126,000 end-of-day chipstack.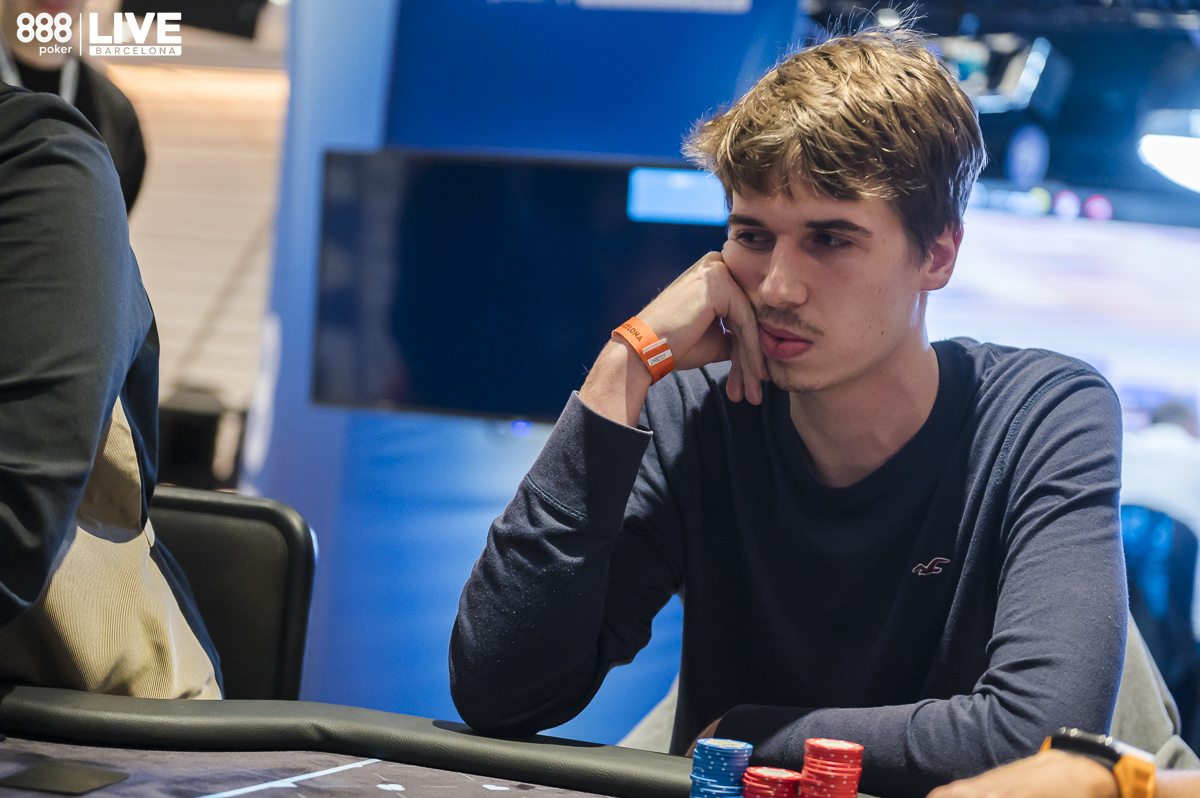 Of the 29 players on Day 1A, 17 made it to Day 2.
888poker LIVE Barcelona - Day 1B
Day 1B lasted a gruelling eight hours ,attracting 77 entries, with 32 players bagging and tagging for Day 2.
Kristian Larsson came out of nowhere to steamroll into the chip lead, eliminating another big stack with ace-king. Larsson came third in the 2019 888poker LIVE Barcelona Main Event for €55,000.
It was not to be this time around as he finished in tenth place, bubbling the final table for €6,040.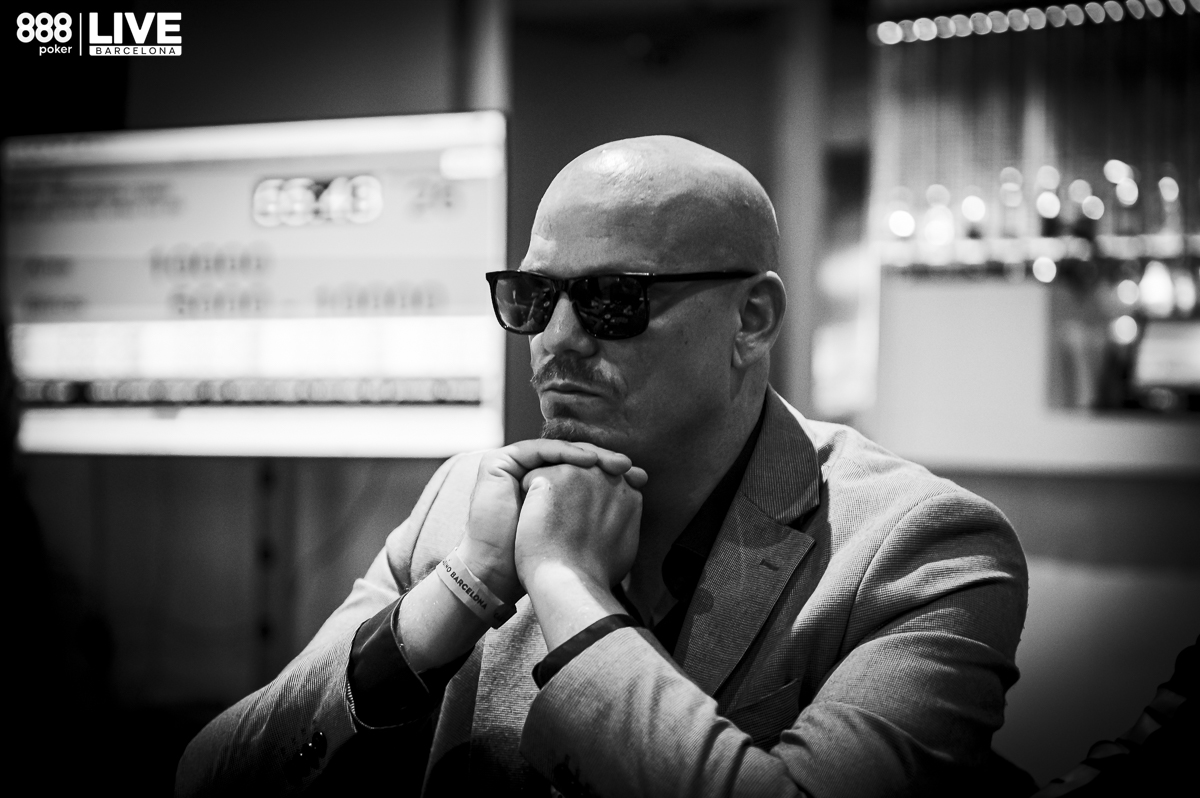 Unfortunately, 888poker ambassador Ian Simpson was eliminated when he jammed his combo draw into top pair on the turn. Simpson's draw didn't get there and was shown the door.
Fellow teammate ambassadors Vivian Saliba (61,000) and Lucia Navarro (45,400) managed to secure a bag after jumping into the action late.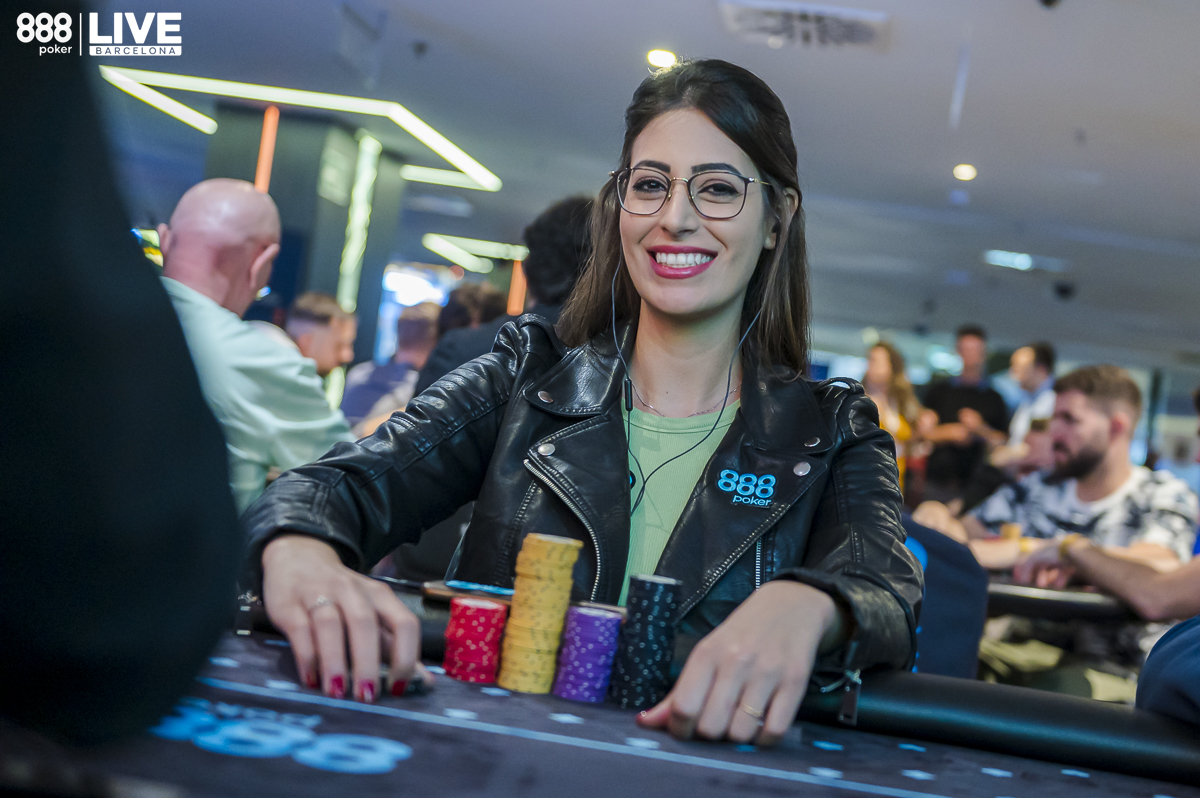 888poker LIVE Barcelona - Day 1C
Day 1C saw more 888poker ambassadors enter the fray. When all was said and done, 73 runners survived to Day 2, including the following –
Alexandre "Cavalito" Mantovani (80,200)
Ricardo Mateus (55,900)
Ian Simpson (36,500)
But for StreamTeam member Nick Eastwood, it just wasn't his day, as he fell short before the first break. Unfortunately, Influencer Josh Denzel and 888poker Cultural Ambassador Jack "JaackMaate" Dean met the same fate.
888poker Cultural Ambassador, Caue Moura also had a hard time of it and couldn't believe his eyes after this crazy beat, sending him to the rail...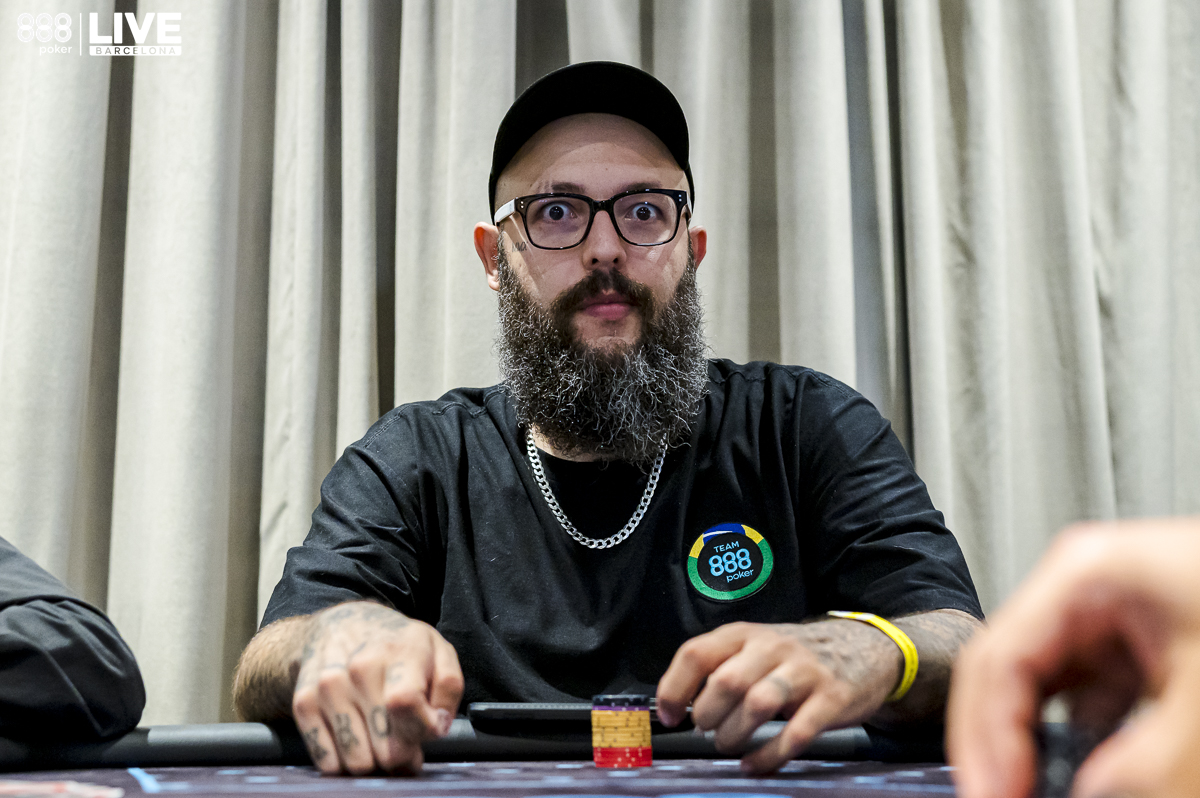 With the blinds ad 500/1,000, Caue defended his BB with QTo from a middle-position min-raise. The board came down QT3 rainbow, and Caue check-called a 6K c-bet.
The turn was a Q, giving Caue the top full house. He once again check-called a 13K bet by his opponent. The river was another 3, and they both got it all-in. His opponent showed down pocket threes for quads!
Caue Moura's response on 888poker's Instagram? "That's poker, folks 🤣 onto the next!"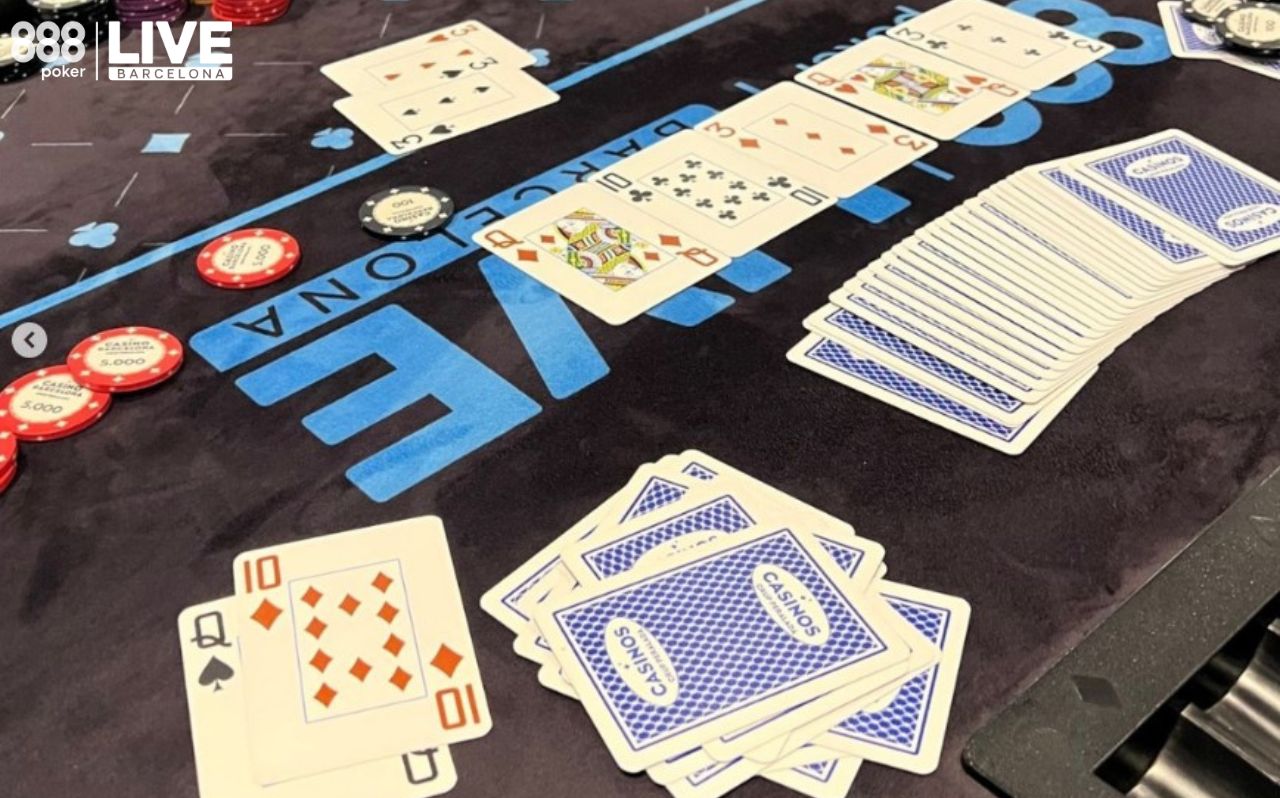 Rounding up the Day 1s, Day 1D attracted 29 entries, with 15 bagging and tagging for Day 2.
888poker LIVE Barcelona - Day 2
A total of 137 players took their seats at the start of Day 2 of the 888poker LIVE Barcelona Main Event.
The minimum cash was €2,500.
First-place prize was €66,000 *after heads-up deal, winner banked €64,000.
888poker LIVE Barcelona Main Event Payouts
| | | | |
| --- | --- | --- | --- |
| Place | Prize (EUR) | Place | Prize (EUR) |
| 1 | € 66,000 | 9 | € 7,120 |
| 2 | € 46,000 | 10 - 12 | € 6,040 |
| 3 | € 33,000 | 13 - 16 | € 5,000 |
| 4 | € 26,000 | 17 - 20 | € 4,000 |
| 5 | € 20,000 | 21 - 24 | € 3,400 |
| 6 | € 15,000 | 25 - 28 | € 3,000 |
| 7 | € 12,000 | 32 - 36 | € 2,700 |
| 8 | € 9,300 | 37 - 44 | € 2,500 |
888poker ambassadors Lucia Navarro and Ian Simpson busted very early on Day 2.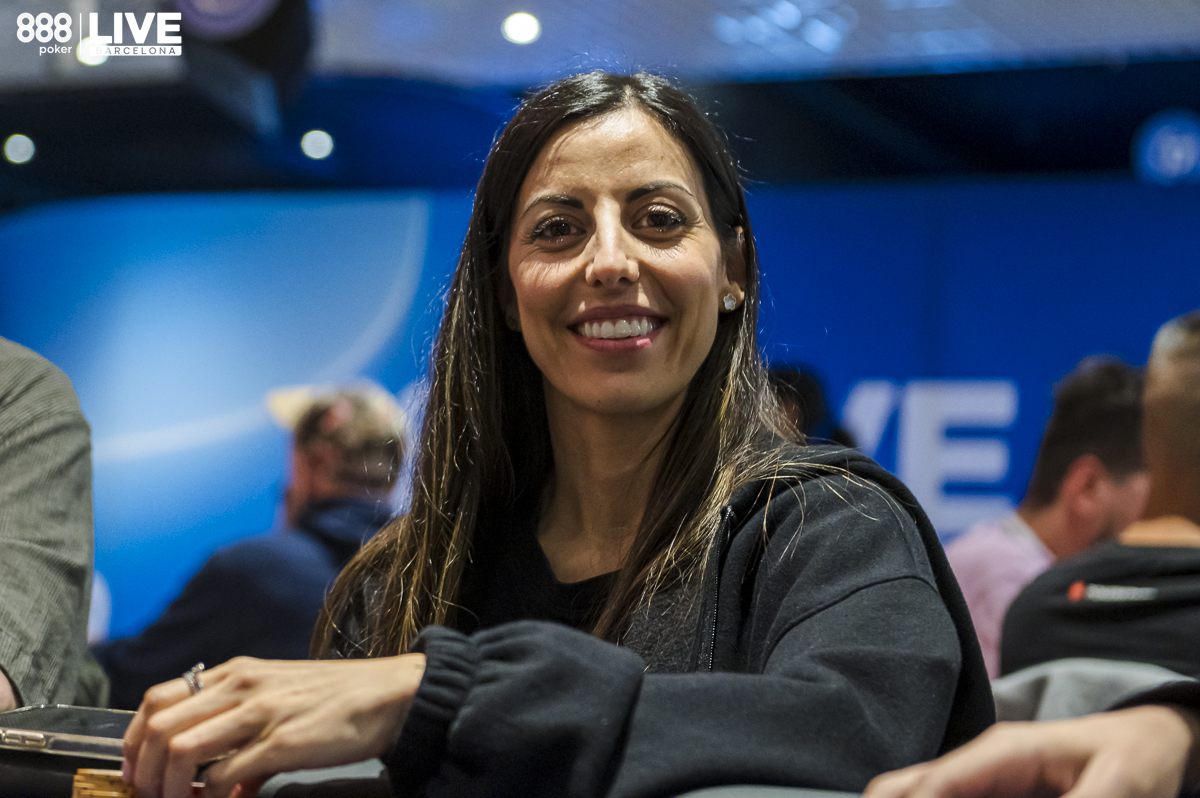 Lucia got down to 3BB after running 66 into QQ. She then lost her remaining chips in a flip with A8 vs 55.
Fellow ambassador Alexandre "Cavalito" Mantovani was fortunate to survive when he found himself all-in with AcQc. His opponents held ace-king and pocket jacks.
But the poker gods were on his side as the runner-runner Tc and Kd completed the rivered Broadway straight for the triple-up.
But Mantovani's luck ran out after the break, leaving Vivian Saliba as the lone last 888poker ambassador standing.
Vivi Saliba busted the tournament with bottom pair after nursing a severely short stack through the money bubble. She walked away in 40th place for a min-cash of €2,500.
Influencer Alex Botez made it to Day 3 in 12th place after late registering on Day 2. But it was local Albert Grane (1,060,000) who bagged the biggest stack of the day.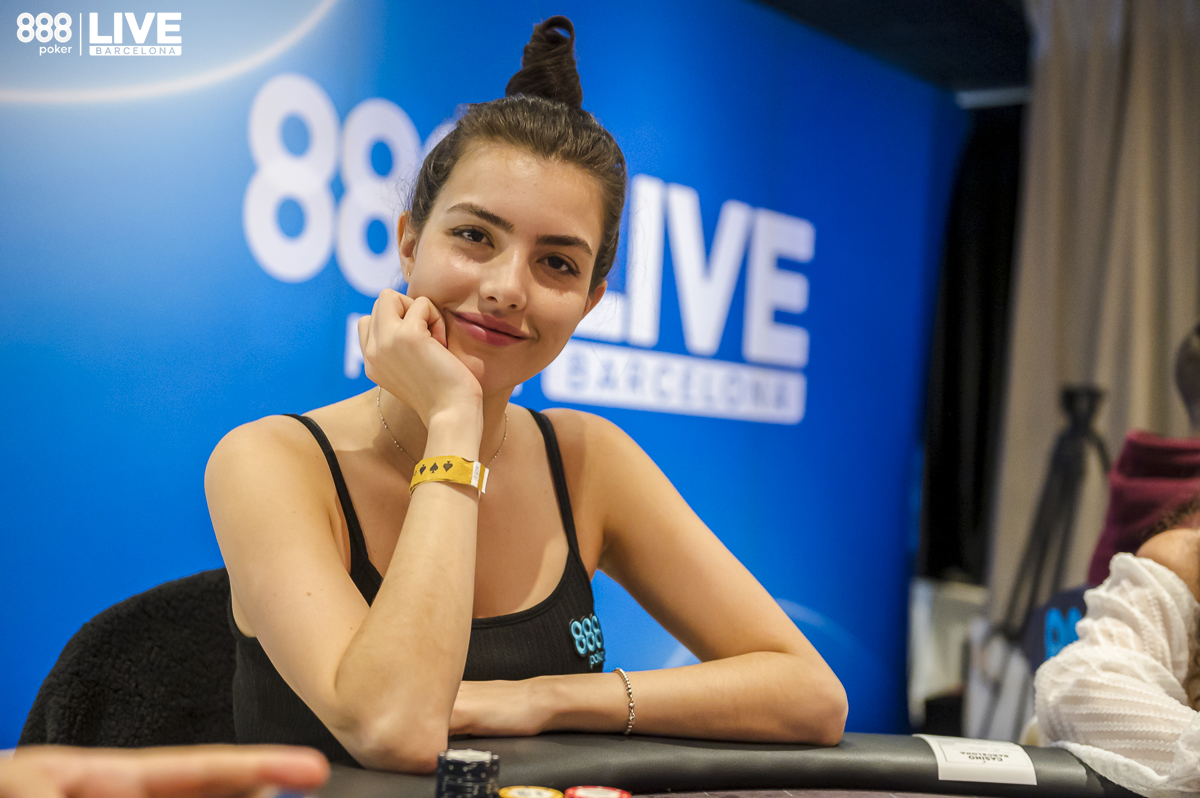 888poker LIVE Barcelona - Day 3
Finn player Tero Laurila had the most success on Day 3, managing to spin his 165K start-of-day stack up into a massive 3,020,000 chipstack lead.
But the most surprising story of the tournament belonged to German Nils Lechner. He qualified via an €11 online satellite on 888poker.com. The 888poker LIVE Barcelona event was only the second live tournament for the 23-year-old, who predominately plays online.
Botez was eventually eliminated on Day 3 in 16th place for €5,000.
The final table bubble lasted for quite a while with hand-for-hand in place. But it was Day 1B chip leader Kristian Larsson who eventually fell short.
His pocket sevens lost versus Nuno Duarte's pocket nines.
888poker LIVE Barcelona – Day 4 Final Table
Day 4 kicked off with nine players vying for a top payout of €66,000 (which was eventually updated post a heads-up deal).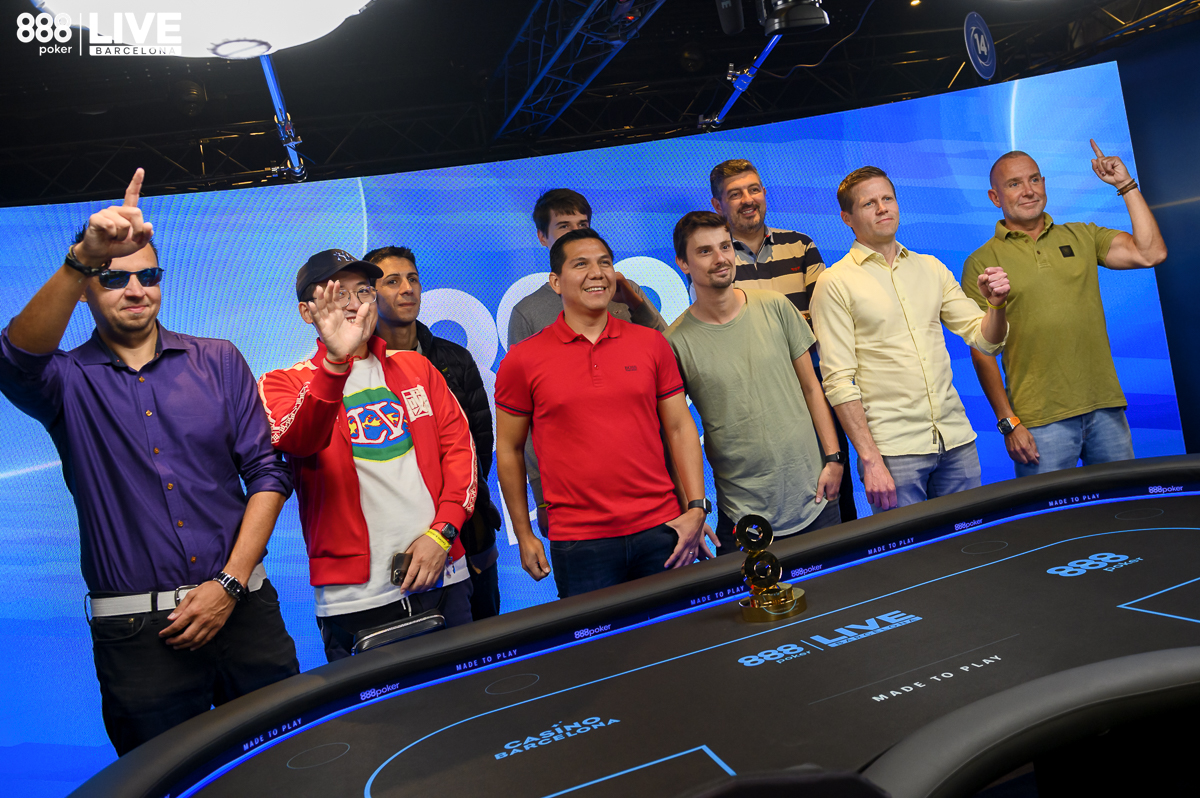 Final Table Chip Counts
Rank

Player

Country

Chip Count

Big Blinds

1

Tero

Laurila

Finland

3,020,000

121

2

Albert

Grane

Spain

1,970,000

79

3

Pekka

Ikonen

Finland

1,415,000

57

4

Nuno

Duarte

Portugal

1,065,000

43

5

Nils

Lechner

Germany

1,015,000

41

6

Tullio

Bertoli

Venezuela

945,000

38

7

Lin Xia

Italy

765,000

31

8

Juri

Mereu

Italy

500,000

20

9

Sergi

Alonso

Spain

370,000

15
After a little under one hour of play, we had our first elimination. Shortstack Sergei Alonso 3bet all-in on the button with AhKc.
Unfortunately, he ran into Nuno Duarte's ThTd, which held, eliminating Sergio in 9th place for €7,120.
Next to find the rail was Nuno Duarte himself. His KsKd dominated Pekka Ikonen's KhQh and Tero Laurila's AcJh. A clean flop was sullied by an As on the turn, eliminating Duarte in 8th place for €9,300.
Out in seventh place was Lin Xia. He moved all-in with AcTh and was called by Laurila's 3s3h. The pocket threes held, sending Xia to the rail for €12,000.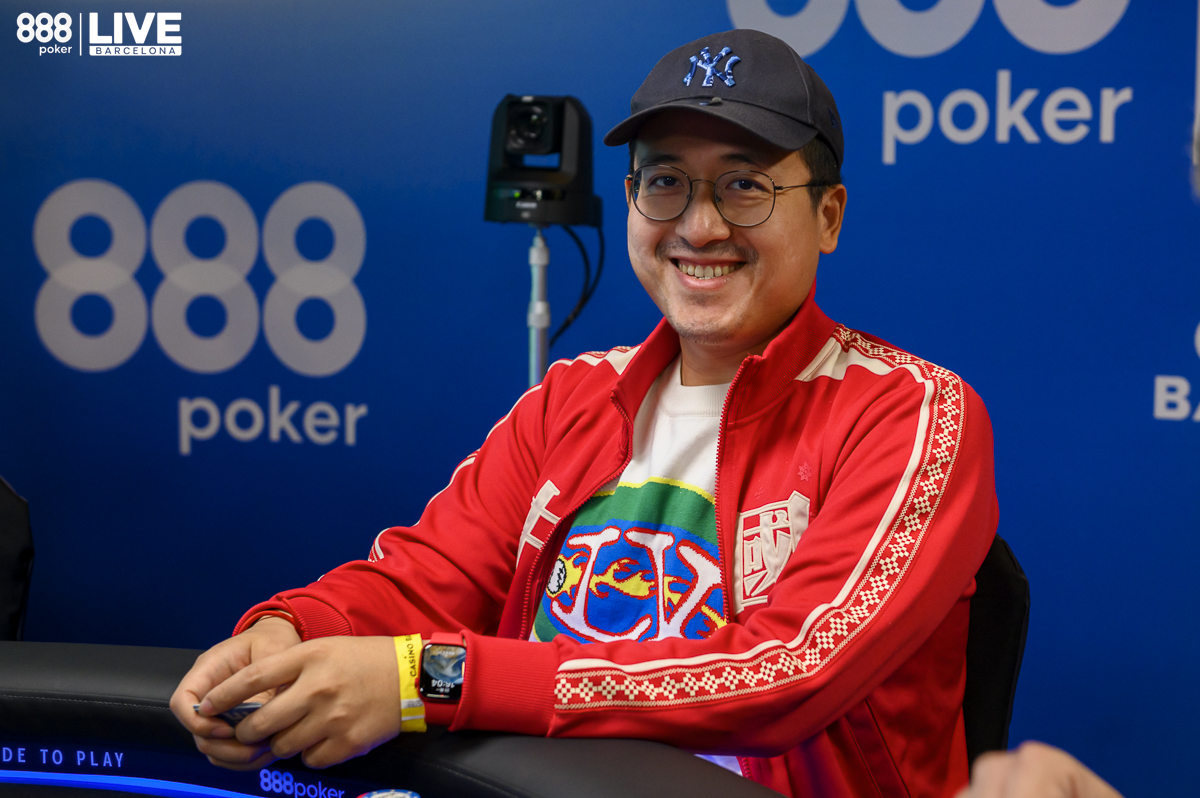 After the first break, it was Juri Mereu's turn to feel the sting of defeat – holding the best of it, pre-flop! Juri ran his QsQd into Grane's JsJc, and for a minute, it looked like he had the double-up in the bag.
But it was not to be… The red Jd on the turn sealed his fate, and Mereu was out in 6th place for €15,000.
.@TuckonSports: "IT'S RAMBOOOO!"@nickwealthall: "He's not Rambo..."@TuckonSports: "HE'S RAMBOOOO!!!"

🤢 a SICK beat for Mereu, as Grane turns a set in a HUGE pot and eliminates the Italian.

5 players remain in the hunt for the @888poker LIVE Main Event title ⬇️ pic.twitter.com/1CNRjX9ucG

— PokerNews (@PokerNews) May 22, 2023
Pekka Ikonen was the next player to get shown the door. He had entered the final table in third place but took 5th for €20,000. After calling from the big blind with his remaining chips holding AcQh, Bertoli's As6d were the clear underdog.
But after Bertoli spiked two sixes on the flop, it was all over for Pekka.
Tullio Bertoli held on for as long as he could but eventually fell prey to Nils Lechner's pocket sevens, holding AhQd. After a clean runout, Lechner sent Bertoli to the rail in fourth place for €26,000.
Three-way action commenced about 5 hours after the start of the final table. Albert Grane had the chip lead, with Nils Lechner in second and Tero Laurila in third.
| | |
| --- | --- |
| Player | Chips |
| Albert Grane | 5,100,000 |
| Nils Lechner | 2,900,000 |
| Tero Laurila | 2,900,000 |
After four to five more hours of play, including a break for dinner, Albert Grane had to take his Rambo attire to the sidelines. It was a hard-fought three-handed battle where Laurila struggled to make his mark, and Lechner kept his cards close to his chest with tight folds.
Grane walked away with €33,000 for his valiant efforts.
888poker LIVE Barcelona – Day 4 Heads-Up
At the start of heads-up play, Lechner had 6.6M in chips vs Laurila's 4.4M. Laurila quickly went to work, double-barrelling a bluff and getting Nils to fold the worst of it on the river in another hand.
After the tables were turned and Laurila had extended his lead to 6.3M vs Lechner's 4.7M, a deal was discussed and secured.
Tero Laurila was guaranteed €54,000 with the current chip lead, and Nils Lechner was guaranteed €46,000.
They would play for the remaining €10,000 in the prize pool as well as the 888poker LIVE Barcelona Main Event trophy.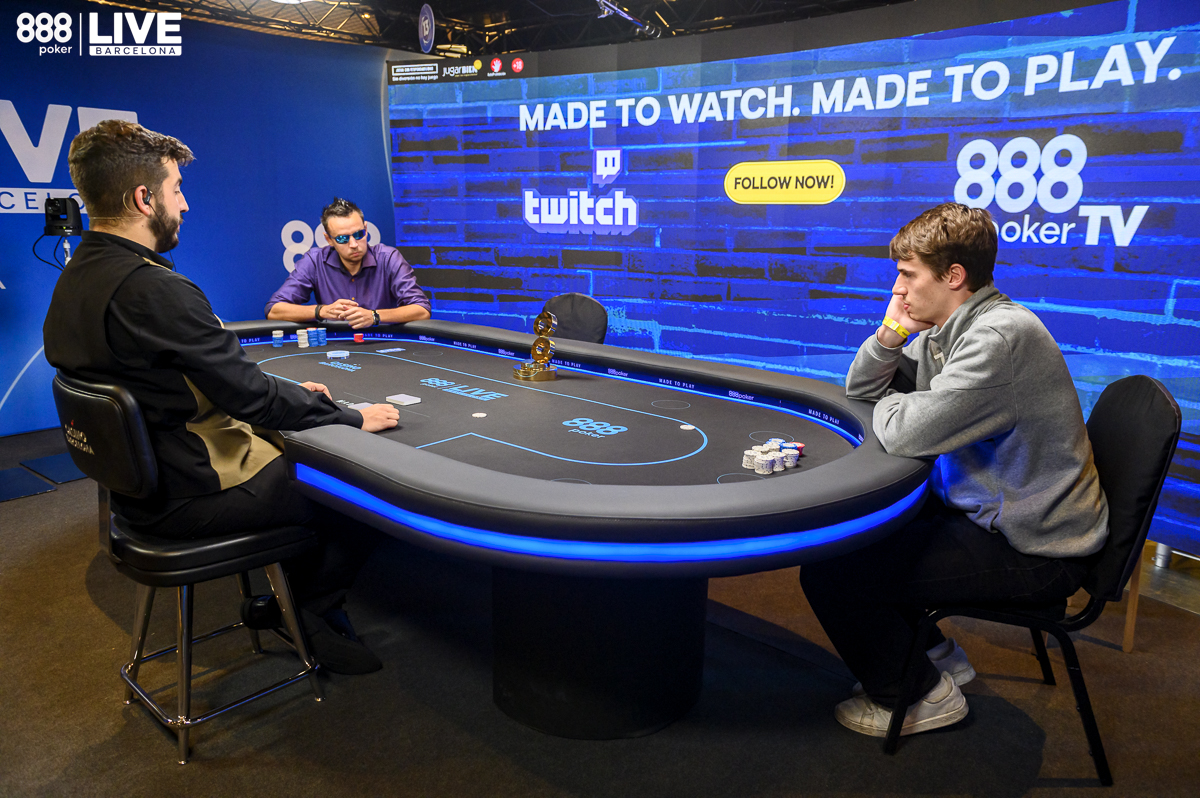 Even though the deal was made very early into heads-up action, it was another two hours plus before we crowned a champion.
In the final hand, and after much back-and-forth play, Lechner ran his 9s8s into Laurila's KsKh. The Finn had the German covered and the flopped flush draw for Nil's lost steam with the Kc on the turn.
The Tc on the river paired the board, giving Laurila the full house and the win.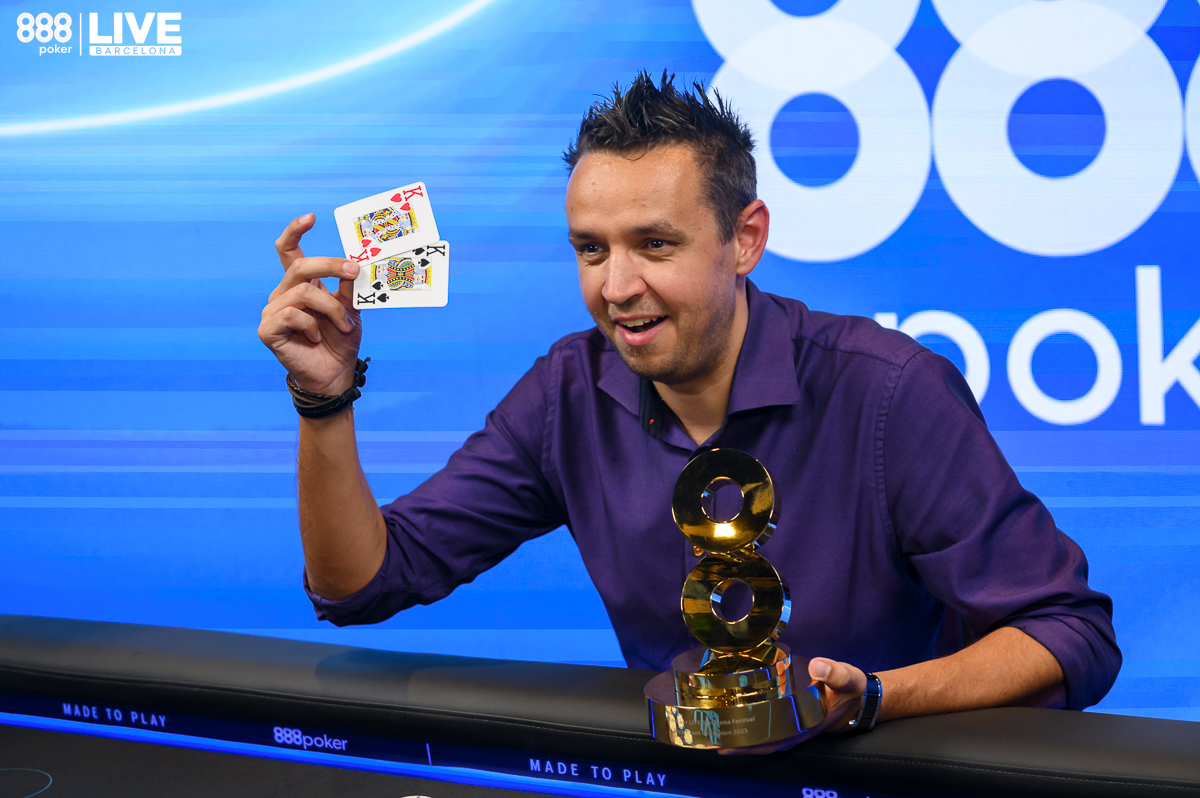 Lechner had turned his €11 online satellite ticket into a €46,000 payday, and Tero Laurila banked a well-deserved €64,000 and the trophy!
Well played by both!
€1,100 888poker LIVE Barcelona Main Event Final Table Results
PLACE

PLAYER

COUNTRY

PRIZE

1

Tero

Laurila

Finland

€64,000*

2

Nils

Lechner

Germany

€46,000*

3

Albert

Grane

Spain

€ 33,000

4

Tullio

Bertoli

Venezuela

€ 26,000

5

Pekka

Ikonen

Finland

€ 20,000

6

Juri

Mereu

Italy

€ 15,000

7

Lin Xia

Italy

€ 12,000

8

Nuno

Duarte

Portugal

€ 9,300

9

Sergi

Alonso

Spain

€ 7,120
*Denotes Heads-Up Deal