Kara Scott has been around the poker block. She's been a player since 2005 – she's amassed $658,222 in lifetime earnings – and has served as a presenter on numerous television programmes including the World Series of Poker on ESPN, Poker Central's Super High Roller Bowl, and High Stakes Poker on GSN, just to name a few.
Most recently, she won "Poker Presenter of the Year" at the 2nd Annual American Poker Awards, served as official draft commissioner for the Global Poker League draft, and became the latest 888poker Ambassador back in February. She'll also be at 888Live Costa Brava in Spain from May 18-22, an event you can read about by clicking here.
Kara's star has certainly risen over the past few years and has given many interviews. So for something a little different, we sat down with Kara to ask her all the questions poker fans really want the answers to.
Gigs, Hosting and a Taste of Reality
888poker: How do you decide what to wear for your hosting gigs?
Kara: Wardrobe isn't all that high on the list of things to do when I'm preparing for a TV job, but there are a few rules to keep in mind...
First off, there can't be any small stripes or overly busy patterns because they make the screen look a bit blurry to the viewers. No white -- it doesn't look great on camera -- and black tends to fade into the background. Bright colours are good and you have to be able to wear it for up to 16 hours a day, so it had better be comfortable.
There needs to be somewhere to secure all of the battery packs for the microphones and earpieces that we wear as well, and they need to be easy to get to so that the Sound Department can change batteries quickly when they need to, or solve problems with loose connections.
If you had to serve as hostess or commentator for something other than poker, what would you choose?
I actually did some commentary for Muay Thai a long time ago in London. I spent a few years fronting and producing a TV show based around fight sports. I absolutely loved that scene.
I did a bit of live commentary for a London club for one of their big shows. It's a hell of a sport. I'm way out of the game now so I'd be far too rusty, but if I had to choose something, I'd go with that.
If you had to be on a reality TV show. Which one would you choose and why?
I'd love to work on a food show of some kind. I'm a huge fan of food and the people who can make it well. I think Padma Lakshmi has the perfect job as host and producer for Top Chef. Imagine all of the amazing things she gets to eat!
That sounds like heaven to me. I adore the Great British Baking Show as well and would jump at the chance to be a guest judge on that.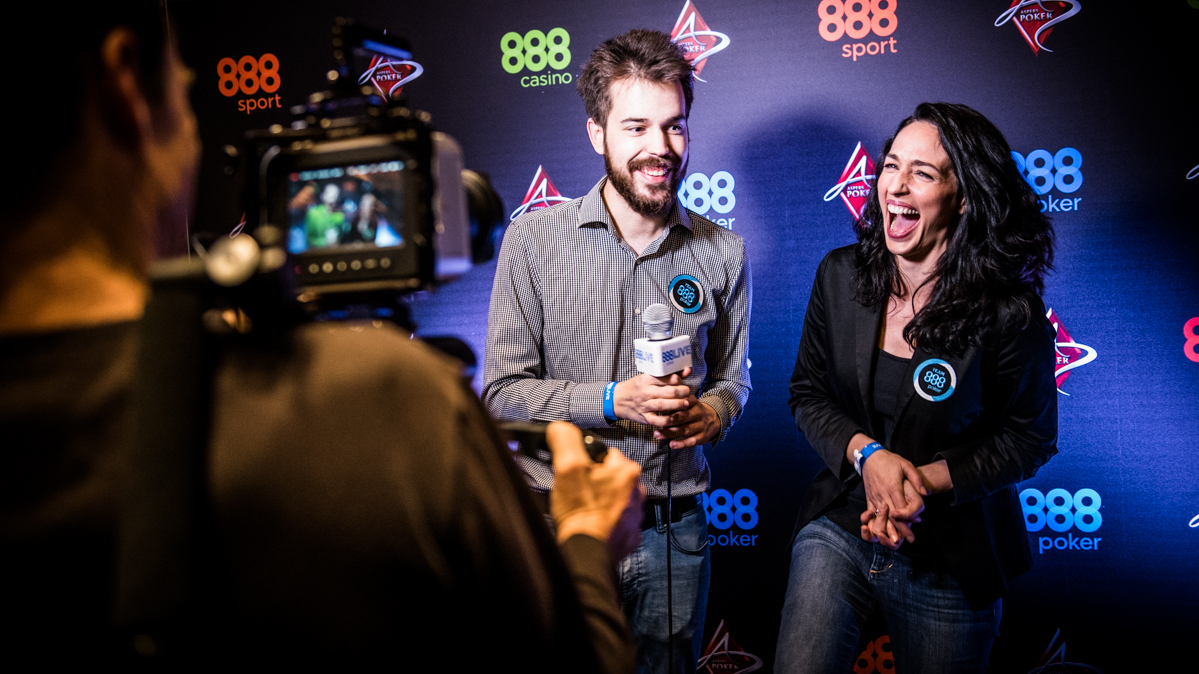 Segways, Kaplan and Lightsaber Magic
During the WSOP, if you could only move about the Rio via one of the following forms of transportation, which would it be and why – Segway, motorised scooter, or piggyback rides from Phil Hellmuth?
While I'm quite sure that Phil would be strong enough to carry me around, I don't think I could convince him to take me where I wanted to go, when I wanted to go there! Plus, I'd end up waiting for ages while he signed autographs in the hallways. I'd pick a Segway as I think they look like they'd be faster and easier to manoeuvre.
What was it like to work with the legendary Gabe Kaplan?
I grew up watching Gabe on TV and was a bit in awe of him. I still am, actually! He was fantastic to work with and although we weren't often in the same place -- our work tended to happen in different locations -- I learned a lot from watching him do what he does so well. He's a very funny man and being there to hear his jokes, live and off the cuff, that was such a great experience.
It's funny, because people have started telling me that they grew up watching me on TV and I love that. It's a very cool thing to hear.
We know you're a big fan of Star Wars. What did you think of the latest film?
Although I do really like Star Wars, I'm actually more of a Star Trek fan. I grew up watching the show and it was a pretty important part of my childhood. I still go back and re-watch the original series and TNG when I'm in bed with a cold or a flu. It's like a security blanket for me. A security blanket with aliens.
If you had a lightsaber, what colour would it be and why?
I actually do have a lightsaber and it's a traditional blue one. I think I would have bought it in that colour anyway, but I didn't have a lot of choice. I found it at a friend's garage sale and snapped it up. It doesn't make the noise anymore sadly, but I can make them myself fairly convincingly!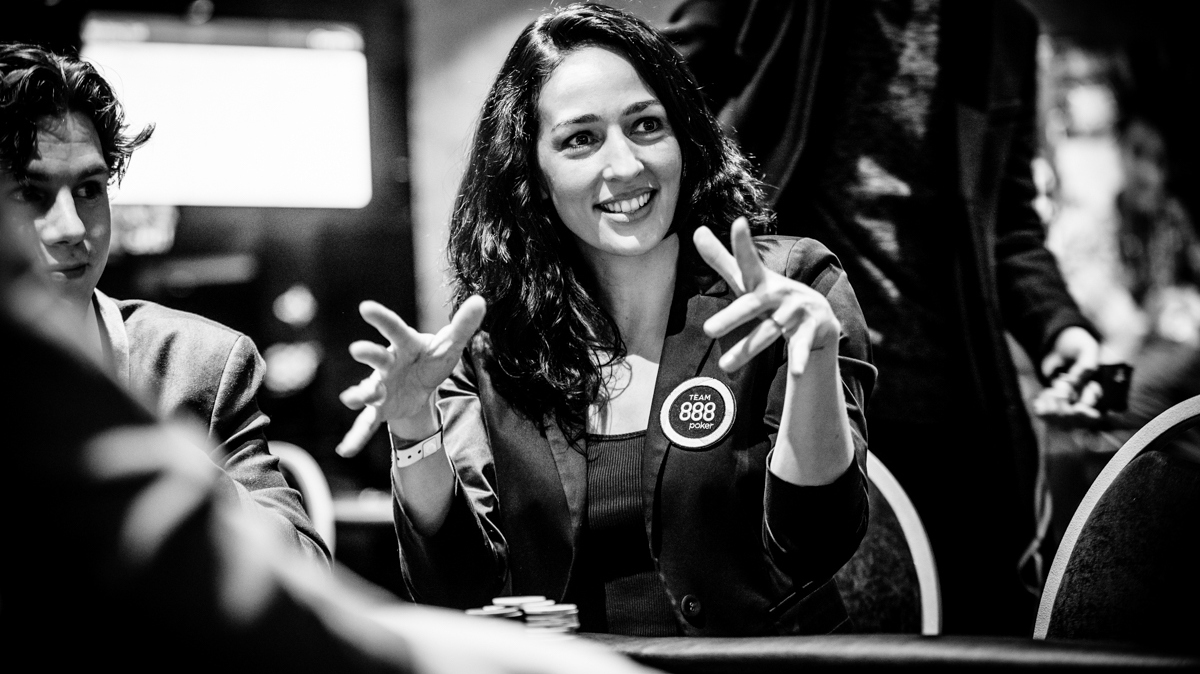 Travelling, Travelling and More Travelling
How did you lose your passport at Stansted Airport? What's the story there?
I guess it's bound to happen. I take about 50 flights a year and I'd never lost my passport, so I think I was running pretty well on that one! Normally I have a very set routine for travelling, I always put things in the same pockets, never leave them out, etc. I guess this time the pocket opened up and out it dropped.
I didn't realise it was gone until I was nearly at the customs desk and thankfully I had another form of ID on me, so I wasn't trapped in the airport. Stansted staff was super sweet and helped me out so I wasn't stuck worrying about it for days.
How many flights do you think you've taken in your life?
That's a tough one. I only started keeping track of them a few years ago so it's probably pretty high but I couldn't give you a number. I took 51 in 2012, 53 in 2013, 45 in 2014, and only 37 last year. But lots of them were transatlantic as I flew back and forth to work on the Super High Roller Bowl and Celebrity Shootout for Poker Central. I'd been trying to cut back over the past five years so I'm glad to see that it's working.
What's your worst travel experience?
Thankfully, I have a terrible memory so any scary or bad experiences fade pretty quickly. If I focused on them, I think it would become impossible to carry on with my job!
Quick Hitters...
Pepsi or Coke? Neither.
Favourite kind of pizza? Fresh tomatoes, basil and buffalo mozzarella.
Favourite candy? I'm allergic to most of it so I don't really eat any.
You like dogs. What's your favourite kind of dog?
I love big dogs and if given a chance, would likely adopt every stray in a 10-mile radius. I love most animals, though. I was at a farm last weekend that had a herd of goats. And I made such good friends with one of them by the end that, I wanted to bring her home with me in the car!
I'm a fan of pit bulls, bulldogs, Rottweilers - those sorts of dogs that get a bad rap as being aggressive when it's just not the case.
Favourite thing to do when stuck on an aeroplane?
I catch up on TV shows or I'll play Tower Defense games on my iPad. I haven't found a new good one for ages, though! Sometimes I'll read comics on my iPad as well. My husband downloaded ComiXology for me so I could more easily get the new ones as they come out. It can be hard to find them in English sometimes when you live in other countries.
What do you collect (if anything)?
Any of my collections tend to happen without me really realising it. I kept being given sports memorabilia; so I've now got a collection of that. I have stacks of card protectors and chips from different tournaments/casinos and I definitely buy books/comics that I love, so I can keep a good collection of those.
When I was a kid, I collected rocks and I guess I still do! I was always fascinated by geology. I bought a rock in Italy last week when we were there. An alabaster egg from Tuscany.
Be sure to follow Kara's adventures on Twitter @KaraOTR.