Chris Moneymaker became the world's most influential Texas Hold 'Em player in 2003 when he came out of nowhere to win the World Series of Poker Main Event.
He snagged his seat via an $85 online satellite tournament, setting off an "anyone can do it" poker boom that still resonates. Last week, he made headlines for a less desirable reason: he nearly got arrested for running what was deemed an illegal poker club in Paducah, Kentucky. It was previously considered a legal operation.
In America, laws about poker and gambling differ from one state to the next and even from county to county. Moneymaker used his straight-flush of a gambling name as the billboard for Moneymaker Social Club.
Launching Money Maker Social Club
Launched in late 2022, Moneymaker Social Club is a modest joint with a handful of low-stakes games, plus pool, darts and chess. Moneymaker viewed the business as a low-risk way for him to learn how to run a poker room.
One thing it lacked was alcohol. But Moneymaker, who believed he was operating above board, planned on resolving that by applying for a liquor license. There was a time when Moneymaker was rarely seen without a beer in hand, and he comported himself impressively in at least one game of beer pong. So, booze at the social club seemed natural.
"We applied for a liquor license. It looked like we would get approved. But we got declined," Moneymaker told the PokerNews Podcast.
"The ABC [a government agency called Alcohol Beverage Control] wrote a letter to the new county attorney. ABC said that the state of Kentucky does not recognise gambling. He looked at what we were doing, and we got a letter saying that they would come in and shut us down and prosecute me on allowing gambling and marketing gambling."
Kentucky is where legendary angle-shooter Puggy Pearson grew up and developed devastating chops at poker playing and golf hustling. So, like many people running grey-area poker games in Kentucky, Moneymaker counted on a popular workaround.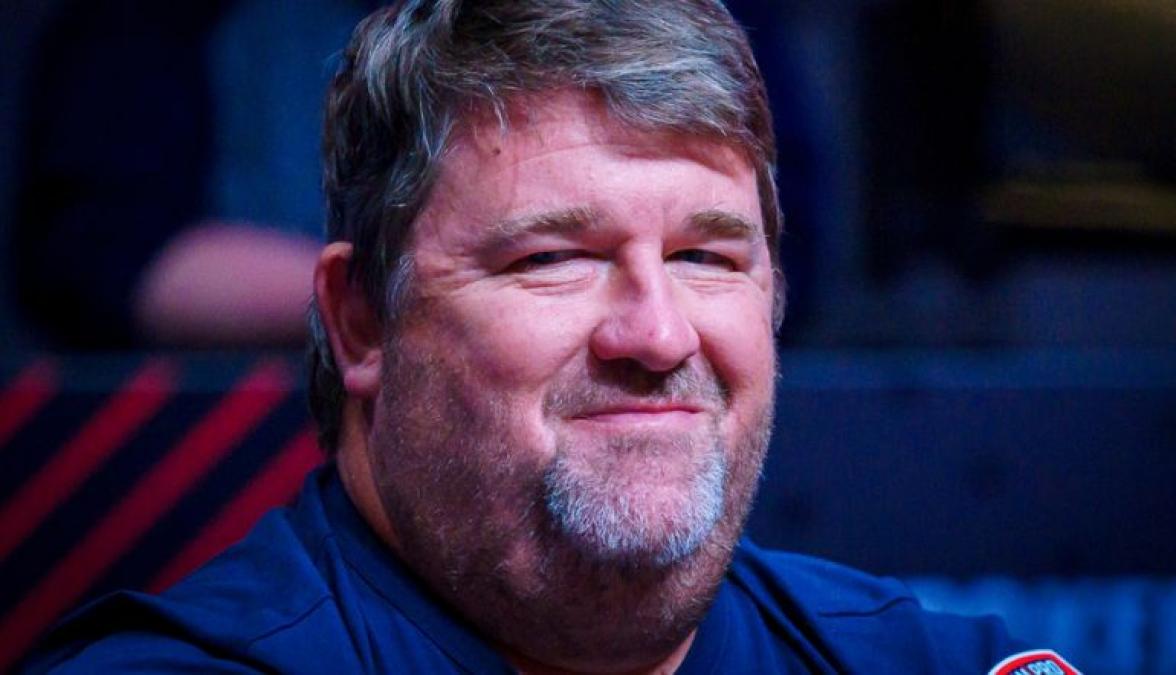 The operation establishes itself as a social club, with no rake taken out of the game. (So, the joint hosting the games has no direct benefit from gambling. Those who buy in pay a membership fee.
Kentucky Law and Poker Consequences
Late last year, then county attorney Sam Clymer thought that was a sound idea. He allegedly gave his blessing via what Moneymaker has described as a long and detailed letter. But the man who replaced him in office, Cade Foster, was less enthusiastic:
"They talked about employees getting in trouble, and I put the kibosh on it," said Moneymaker, who was in London for a poker tournament when all of this went down. "They said we could finish the 50K tournament [which was in progress at the time], and I agreed to turn myself in."
Authorities were sporting enough to let the tournament finish unabated. Moneymaker was happy about that, but he still had a potential felony charge hanging over his head.
"It was not desirable," he said. "I asked if I could take poker out of the room [and not be] cited. [Clymer] said that if I take poker out of the room, no charges would be filed."
Moneymaker decided to live with that: "I don't want to be somewhere I am not wanted. I invested a lot of money, but it is not worth getting myself in trouble."
Michael Byers, lawyer for Moneymaker, made clear that the poker pro should not have found himself in hot water to start. "The laws of Kentucky allow private games of poker to be played in a private setting where the house doesn't take remuneration from the game itself," Byers told a local news channel.
The irony is that just a three-hour drive east of Paducah, a legal casino exists in Louisville, Kentucky. Two hours away, in the same direction, legal casino gambling thrives in Franklin, Kentucky. Making it even murkier, shutting down Moneymaker's poker only served to take games underground.
"The night we shut down poker," said Moneymaker, "our dealers went and started home games. The rake is double [what it costs to play at Moneymaker Social Club ], and there is no security. Players are suffering."
Such is the madness of gambling mandates in the United States. Throw legal/illegal weed into the mix and vice-laws here, and we get truly messy.
Post Social Club Fallout and WSOP Haters
As for Moneymaker, the club not working out is a bit of a comedown in a poker career that started with a serious bang. He won $2.5 million in the 2003 Main Event, but, more importantly, slipped into the longest-running sponsorship deal in poker.
For seventeen years, Moneymaker was a visible face of a major online poker room. He received compensation for his image and buy-ins to lucrative poker tournaments worldwide.
As a bonus, Moneymaker has won $1.5 million over the last twenty or so years. It doesn't make him one of the game's more successful players. But it's not bad for a guy who previously earned his living as a CPA. He went into the WSOP with zero expectations and built a long-running career as a Texas Hold'em hero.
When I interviewed Moneymaker in 2004, he was dealing with knocks from established poker pros. They seemed sour about Moneymaker winning the tournament that they wait all year to play – and out-performing one of their own. Sammy Farha, who finished second, never quite recovered from losing to a neophyte.
"Fine, I was lucky," Moneymaker told me at the time, taking the realistic view. Everyone must get a little lucky to take down a tournament with thousands of players in it. "But you've got to give a person credit for winning the World Series."
Life After Poker for Moneymaker
These days, Chris presents himself as a family man with three kids and riding a sponsorship deal with America's Card Room. Moneymaker maintains an upbeat attitude and hopes to work things out with local lawmakers.
Or, at least, perhaps he can win some money on the side in the process:
"I am meeting to see if we can bet on pool and darts" – which he thinks his customers can – "and to find out why we can't bet on poker," he said.
He acknowledges that the likelihood of Moneymaker Social Club being financially sustainable without poker and/or alcohol is a mega longshot.
Referring to Clymer, Moneymaker said, "He's going to tell me that poker is a game of chance. Then I will challenge him to a big game of poker."