The third 888Live Festival was a huge success with over €1million distributed across all events - including the Main. At the start of Day 2, 609 entries had contributed to a prize pool of over €584,000 – smashing the €500K guarantee.
There were three Day 1's, but it was Day 1c that brought out the biggest number of entries with 325 entries all jostling for a piece of the €584,000 plus pie. And the winner was set to walk away with a very respectable €110,000.
That player turned out to be Luigi Andrea Shehadeh and his 2nd career €100K plus victory in under two months.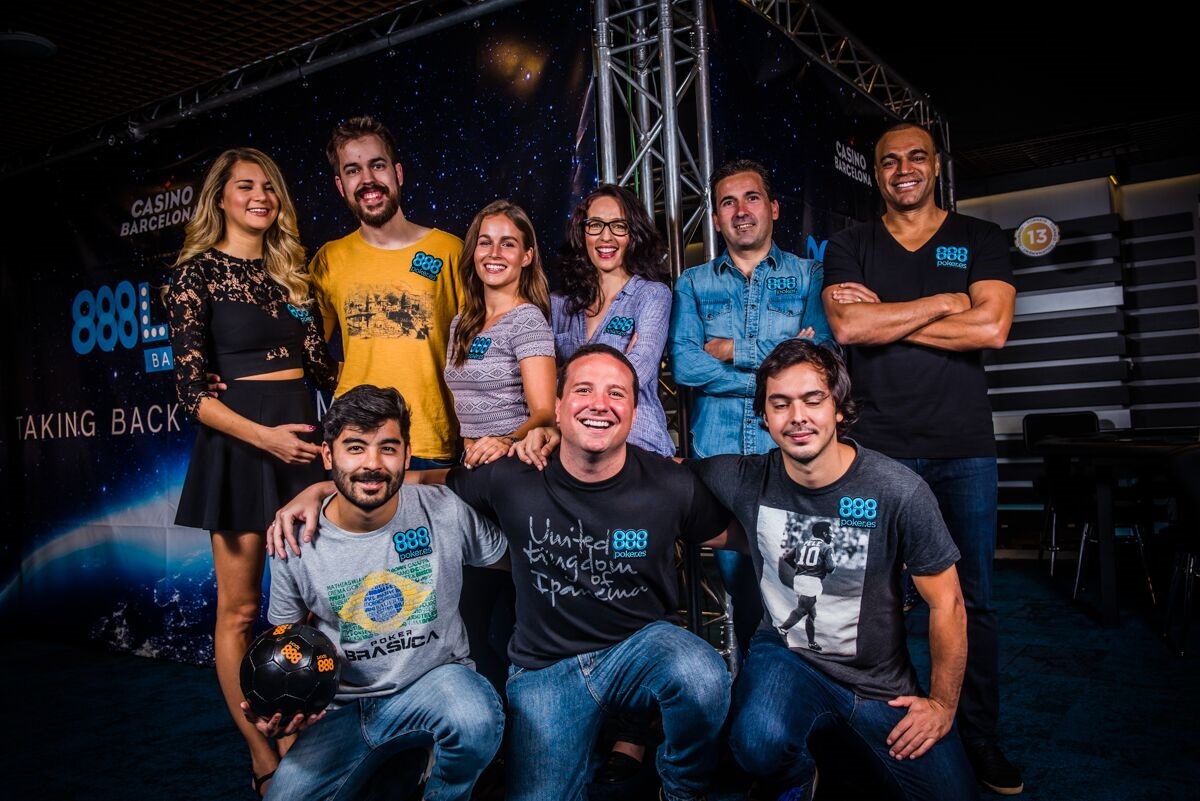 Team888
Team888 Ambassadors and Friends
Over 40 nationalities took part in the events, including 888poker ambassadors, Sofia Lovgren, Kara Scott, Dominik Nitsche, Natalie Hof, Gaby Lo Valvo, Denilson, Bruno Kawauti, Bruno Foster and Nico Villa-Lobos.
However, at the start of play on Day 2, only Bruno Politano was left carrying the flag for Team888. And on the final day, he too would be on the rail.
We also invited many of our friends to play in the Main Event. Michael "The Grinder" Mizrachi, Stacy Matuson, Patrik Antonius, William Kassouf, Cate Hall all descended on Barcelona, to do battle on the felt. After all was said and done, Cate Hall, William Kassouf and Stacy Matuson made it to Day 3.
However, it was not to be. Stacy went out relatively early in 55th place on Day 3. But both Will and Cate ran deep. Kassouf finished in 11th place for €8,000, after making several comebacks from the grave.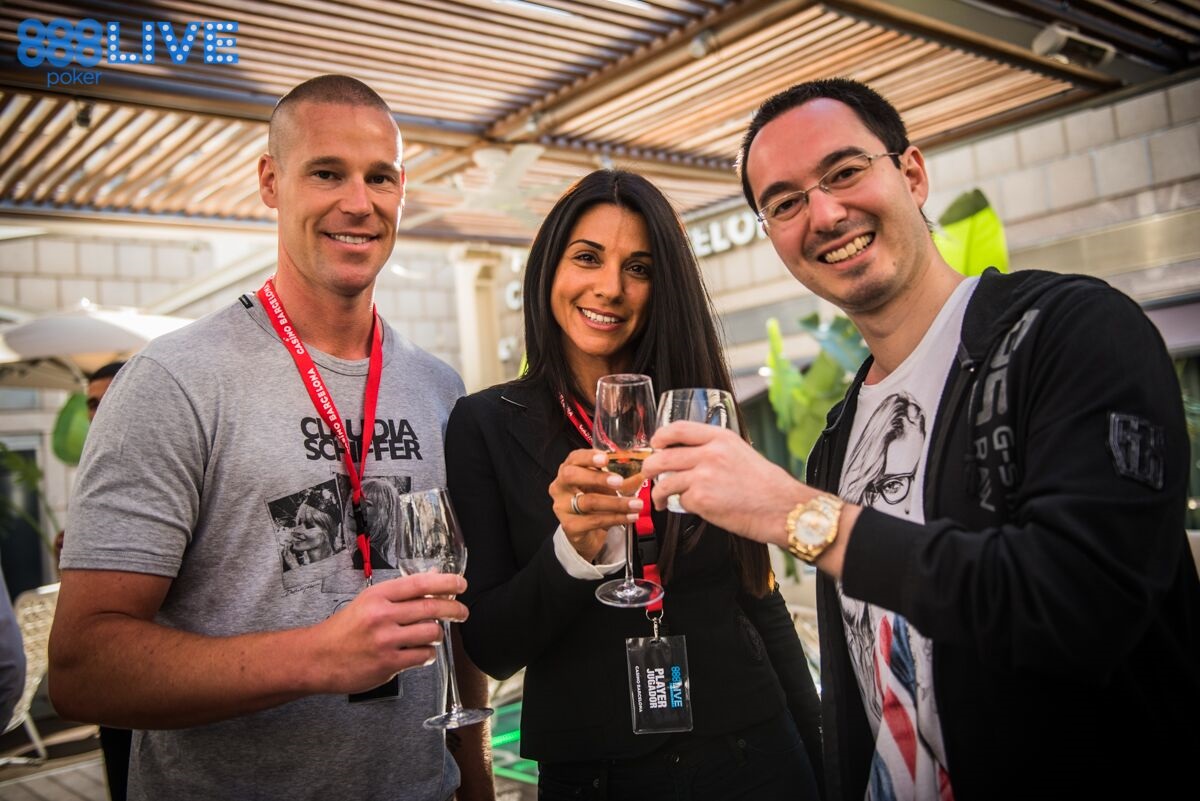 Patrik Antonius & William Kassouf
Another friend of 888, poker guru and professional player, Alec Torelli entered Day 2 as the chip leader. With a pledge to give away 10% of his possible winnings - 5% to his Facebook fans and another 5% to Instagram followers, he had a lot riding on his play. It was not to be, and he too fell short of the money on the final day.
However, Cate went the deepest of all. She made the final table but fell short, finishing a respectable 4th for €35,000.
Here's the order of final table finishers:
Luigi Shehadeh 110,000
2. Carlos Garcia Rodriguez 75,000
3. Jose Alberto Lopez Gonzalez 50,000
4. Cate Hall 35,000
5. Stefan Eriksson 27,000
6. Hamza Miri 22,000
7. Jaime Rueda Sampedro 18,000
8. Marco Regonaschi 15,000
9. Javier de Vicente Miquel 11,240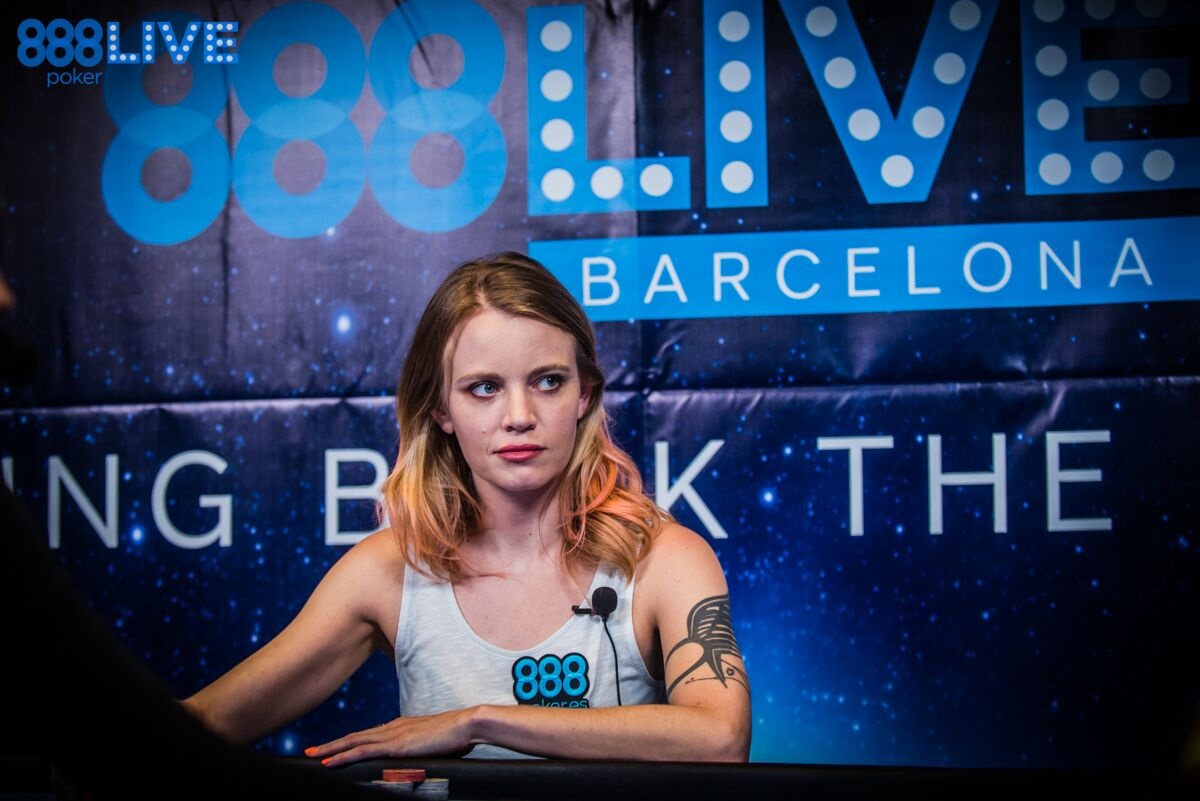 Cate Hall
Action from the Ladies Event
Only 12 players chose to enter the Ladies Event, but it was by no means a soft field. Team888's Natalie Hof was a strong contender.
However, Sarah "AuntyChardonnay" Herring from PokerNews set out to prove all the naysayers wrong.
After a short, arduous battle, Herring came out on top to claim the cash and the title.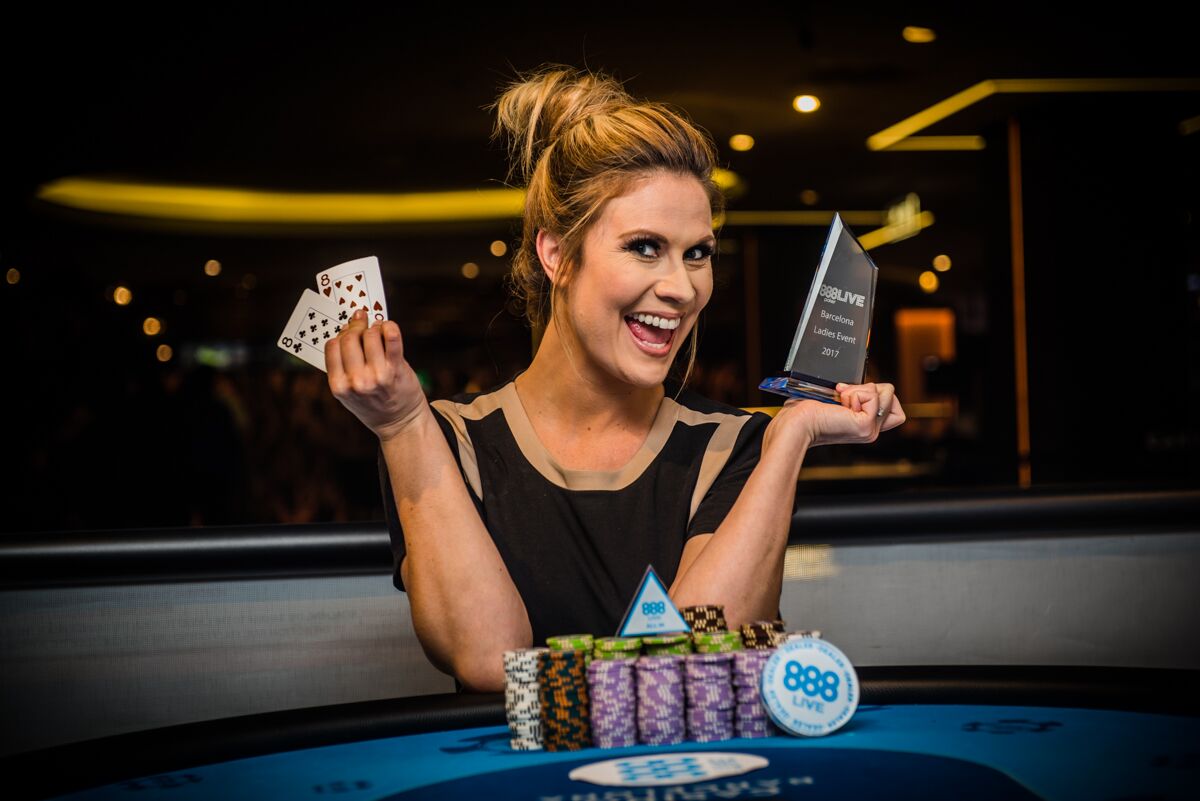 Sarah "AuntyChardonnay" Herring
The Best Live Streaming Yet
A big part of the festival has been the live streaming of the featured table – on a 30-minute delay.
At this event, Jesse Sylvia, took up the position as sidekick to the inimitable David Tuchman.
With Will Kassouf, Sofia Lovgren and Michael Mizrachi and Cate Hall all putting in appearances at the featured table at some point during the broadcasts, there was always plenty to talk about.