Day 1 of the Main Event Is a Big Success
The 888Live London Festival continued on Thursday 20th October with the first flight of the £200,000 GTD Main Event. This much-anticipated tournament was bound to bring in the punters, and it did. 97 entries paid £880 for the chance of a piece of the £200,000 pie.
Big Names, Big Bounties
Antonio Esfandiari, Michael "Grinder" Mizrachi, Melanie Weisner along with 2014 WSOP Main Event winner, Martin Jacobson all made appearances on Day 1a of the 888Live London Festival Main Event.
Also on hand were Team888 ambassadors, Kara Scott, Natalie Hof and Dominik Nitsche. Each ambassador had an $888 bounty on their heads, so there was more than survival into Day 2 on the minds of their opponents.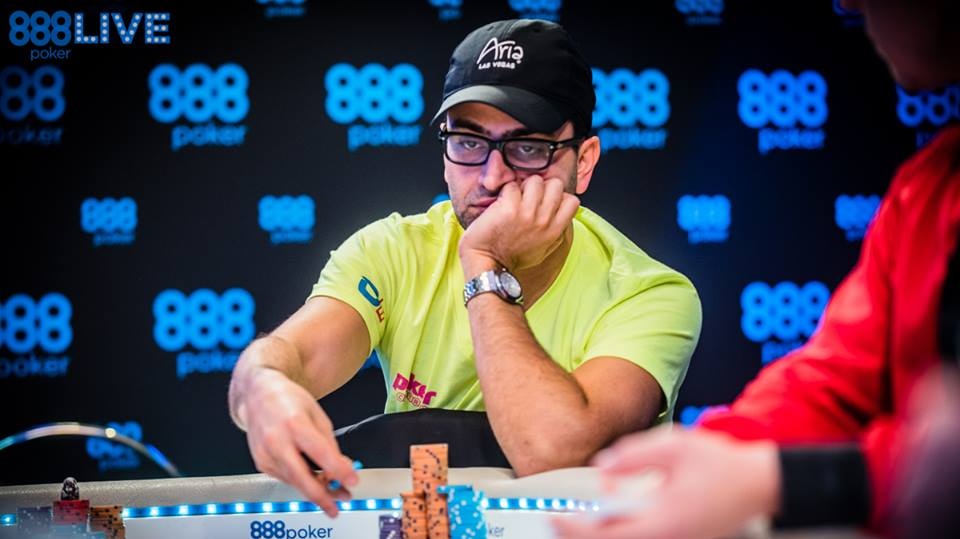 Image by Fabfotos
We're Going Live!
Our newest ambassador to the 888poker pro stable, Natalie Hof, also spent a vast portion of Day 1 playing on the feature table. The action from the featured table was streamed live to the 888poker Twitch TV and via Facebook Live.
Famous sports commentator, David Tuchman and Twitch super grinder Parker "TonkaaaaP" Talbot took to the mike to cover the event live. The action was fast, but the banter was even faster.
It's Ladies Night
With only a limited number of female runners on Day 1a, it was a feat for both Natalie Hof and Kara Scott to make it to Day 2 of the event. In fact, Kara finished the day in 4th place with 271,900 chips just 30,200 off the Day 1a chip leader, Andrea Volpi. Natalie bagged up 49,500 chips.
Our 3rd ambassador playing in Day 1a, Dominik Nitsche, didn't fare as well. He busted relatively early, relinquishing his $888 bounty to a lucky 888poker player.
Main Event Day 1 Top 10 Stacks
Day 1a ended with Andrea Volpi on top but only with a slim 500 chip lead over the nearest competition, Albert Sapiano.
Name
 
Chip Count
Andrea Volpi
 
302,000
 
Albert Sapiano
 
301,500
 
Kevin Allen
 
290,000
 
Kara Scott
 
271,900
 
Catherine Hanna
 
204,100
 
Arron Fletcher
 
173,600
 
Gerald Ringe
 
151,900
 
Christopher Brammer
 
129,300
 
Charles Chattha
 
127,600
 
Adrien Alain
 
123,900
 
Making it to Day 2
Of the 97 runners on Day 1a, 20 made it to Day 2, which will take place on Saturday. In the meantime, we have to get through Day 1b, which is set to attract even more players.
It's been a fun ride so far with plenty more poker on the cards!
Follow the live stream every day on our twitch.tv/888poker and facebook.com/888poker social