Most people had never heard of edge sorting before August of 2012. News surfaced that poker superstar Phil Ivey had won £7.3 million ($11 million) in a game of Punto Banco at Crockfords Casino in London.
Was it just an unbelievable night at the tables?
Had it just been a huge swing of luck?
Apparently not, and Crockfords officials took exception with a technique they believe was used in separating them from such a large amount of money. The casino even refused to pay Ivey more than the initial £1 million that he used to begin this gambling adventure. The casino charged that he employed a technique known as edge sorting, giving him an unfair advantage that other gamblers wouldn't have.
The massive win and the charges of edge sorting made news all over the world. What was this vague technique that allowed Ivey to make such a huge score?
Table of Contents
The Edge Sorting Technique
Edge sorting is a method of predicting face-down cards that can give a skilled gambler an advantage at certain casino games. It's certainly not easy and requires practice and attention to detail but can enable players to seemingly "read" cards that aren't visible. Through minute differences in details on the backs of the cards, a gambler can predict whether a card will be of high or low value.
By reading subtle irregularities on the backs of the cards, a long-term statistical advantage can be gained over the house. As the New York Times notes, those irregularities come "as a consequence of the manufacturing processes, were trimmed slightly differently on top and bottom, resulting in uneven margins of 1/32 of an inch or less."
This information can be extremely valuable for a savvy bettor and bring some excellent profits to those who know how to employ the technique successfully.
Most casinos consider the technique, which often requires having dealers rotate the cards so that the edge is more visible, a form of cheating.
Many gamblers simply see the system as an "advantage play," much like card counting in Blackjack and determining odds and percentages in a game of poker.
Edge Sorting Game Types
Edge sorting is most often used in the house game of Baccarat (as well as with a form of the game known as Punto Banco). In Baccarat, those at the table can bet on the player, banker, or a tie. The dealer deals a hand for the player and the banker, and the goal is to get as close to 9 as possible.
Each card retains its numerical value with Kings, Queens, Jacks, and Tens having a value of zero. Aces have a value of one. A 10-9 would be a Natural 9 because the 10 has no value and the 9 makes for a perfect score.
No hand can go over a total of 9, and any total over that drops 10. For example, a player may be dealt 7-7 for a total of 14. However, that hand drops 10 and is a value of 4.
After dealing the two hands, if neither hand has a 9, then the next best hand is an 8, and that hand would be the winner. If the value of the two hands don't total 8 or 9, a third card can be drawn.
Knowing this, a successful edge sorter can use his knowledge of upcoming cards to his advantage.
The Phil Ivey Case
After the Crockfords revelation, Ivey filed a lawsuit to retrieve the money he believed he had rightfully earned. The casino argued that Ivey made use of an accomplice and his edge sorting technique amounted to cheating.
"The fact that I have issued a lawsuit in the face of what they are alleging says everything about how comfortable I am with my conduct and the validity of my win," he said in a statement through his attorney at the time. "Any allegations of wrongdoing by Crockfords are denied by me in the very strongest of terms."
In April 2014, the Borgata Casino in Atlantic City filed its own suit against Ivey arguing that he had employed similar methods in winning $9.6 million on four visits to the property.
During his winning sessions at the casinos, Ivey didn't use just any accomplice. He was working with Cheung Yin Sun (who goes by the name Kelly), the daughter of a Hong Kong factory owner who had won more than $20 million utilising edge sorting at casinos all over the world. When it comes to edge sorting, she's a pro.
The February 2017 issue of Cigar Aficionado magazine detailed how she was the brains behind the operation and how she regularly beat the house. The article noted that "Kelly employed social engineering techniques to convince Chinese-speaking dealers to turn certain cards 'for good luck.' It allowed her to set the decks so that she could recognise the game's key cards: sixes, sevens, eights and nines.
Winning millions becomes a foregone conclusion when you play the Kelly way."
The Court Case Results Are In
While Ivey may have thought he had won his millions fairly and squarely, courts haven't agreed. While he didn't initially receive his winnings from Crockfords, the winnings from the Borgata were safely in his bank account.
After suing the English casino, in October 2014 a judge ruled that Ivey had been "in breach of his contract" as a player and that his use of edge sorting was indeed a form of cheating.
The court denied him the winnings, and a later appeal affirmed that decision. He even appealed to the U.K. Supreme Court, which also unanimously ruled in the casino's favour in October 2017. The cash would stay at Crockfords.
While Ivey had secured his winnings from Borgata, the casino sued him and argued that he had taken advantage of defects in the playing cards. In November of 2016, a federal judge ruled in the casino's favour and ordered Ivey to pay back the winnings.
The judge did reject the casino's allegation that Ivey had engaged in fraud and violated RICO (Racketeer Influence and Corrupt Organizations) statutes.
The Borgata had also sought to recoup $250,000 in comps that Ivey and his accomplice received during their edge sorting visits to the property. The judge denied that attempt and noted: "Because the comps were not tied to an obligation that Ivey win or lose, or do anything in particular except to visit Borgata, Borgata is not entitled to the return of the value of those comps as part of its breach of contract damages."
The casinos used the same type of Gemaco playing cards during Ivey's gambling trips, and both casinos also sued the card manufacturer. In recent months, Ivey has appealed the case and fought efforts to put up the money in a bond while that appeal plays out.
His attorneys have argued that doing so could affect his ability to make money as a poker player, a notion Borgata attorneys have continued to fight vehemently.
The Poker World Reaction
While courts and casino executives may have seen edge sorting akin to cheating, the reaction among gamblers was quite a bit different. Poker legends like Daniel Negreanu and Doyle Brunson expressed their support for Ivey.
"My hat's off to any man who can get an edge on a big-time casino," Negreanu noted in a Tweet. "It's just straight baller, and I have zero empathy for the big fish."
Many players felt that Ivey, who has $26.3 million in live tournament winnings and millions more from cash games, had outsmarted the house and deserved his winnings whether he was edge sorting or not.
The edge sorting news seems to have even inspired one student at the University of Nevada Las Vegas. As part of a gambling innovation class, Brittney Martino designed a new type of dealing shoe to eliminate the possibility of edge sorting and was even granted a patent.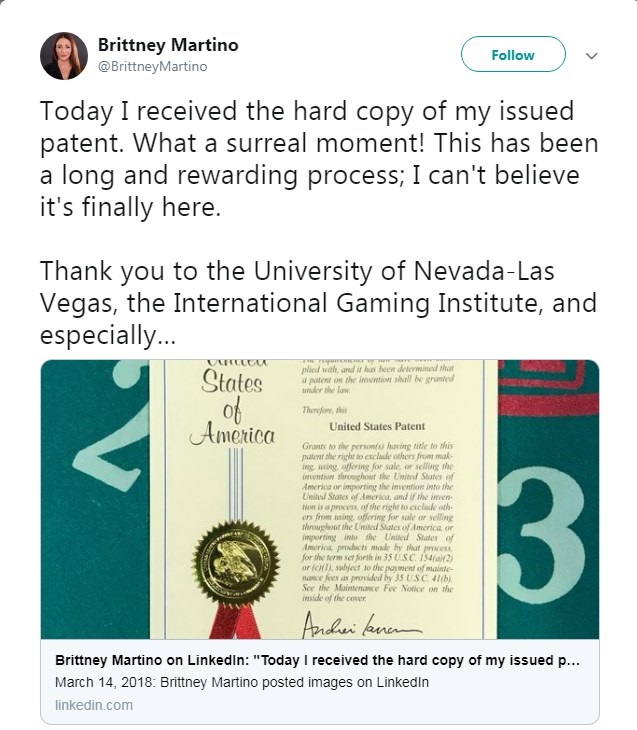 Ivey's appeal of the Borgata case will continue in the coming months, but the casino now seems to have the edge, and his chances of reversing the case seem slim. An outcome similar to the Crockfords case appears to be in the cards.
No doubt other gamblers will surely give edge sorting a shot in the coming years, hoping to not only outsmart and beat the house – but make it home with the cash while avoiding any lawsuits.