For work or pleasure, many of us travel more than ever. Flying, driving, taking the train, cruising – all get us to places we may have never visited. Fortunately, we can bring our favourite hobby with us everywhere we go.
Poker requires no equipment. No special luggage or rentals are needed. We can bring our preferredgame with us with no cost or bother.
I have played poker across the United States and all over the world, at last count in 25 countries and all 50 of the United States. I can tell you that there are many places where poker is readily available – and where, with very little work, you can find a game.
Similarly, many places are ideal for a poker vacation. In this article, I'd like to give you a few tips on both where you might want to plan a poker vacation and how you can find a game wherever you might go.
Table of Contents
Pick a Poker-Rich Vacation Spot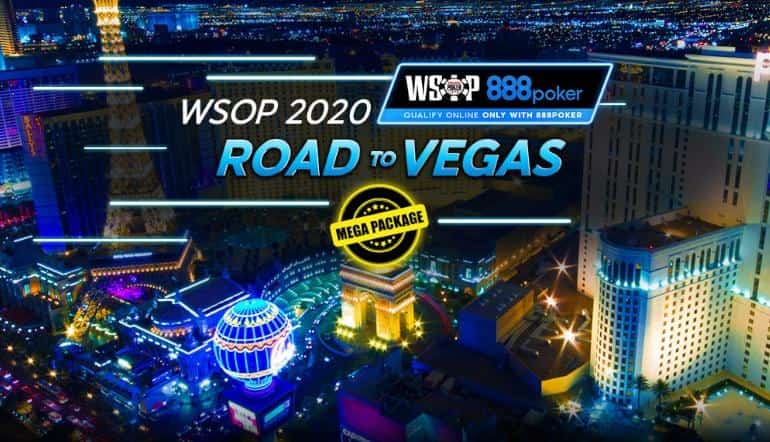 Many places can offer you a great vacation as well as an opportunity to play lots of legal poker while you're vacationing.
Here is my list of 20 excellent places for a poker vacation, all of which I've played in and enjoyed (listed alphabetically).
Arizona, US (especially the Phoenix and Tucson area)
These major Arizona cities are known for excellent weather, great golf, terrific restaurants, and beautiful desert scenery. There are also some excellent poker rooms, including Talking Stickin Phoenix and Desert Diamond in Tucson.
Atlantic City, New Jersey-Eastern Pennsylvania, USA
Between the beautiful beaches of the Jersey shore and the big city activity and American history of Philadelphia, this area makes a great vacation spot. A dozen poker rooms, including the Borgata in Atlantic City and Parx outside of Philadelphia, make this an excellent area for playing poker while taking in the historicalsights.
Dublin, Ireland
This city is undoubtedly worth visiting as a hub of Irish culture and history.Four poker rooms in the city including the classy and consistently busy Fitzwilliam and the hopping, late-night D1will satisfy your poker needs.
Edinburgh, Scotland
Edinburgh has great natural beauty, a major castle, an arts festival, great food, shopping, and a bunch of places to grab a tasty malt. It also has two excellent poker rooms that run cash games and tournaments into the wee hours.
Goa, India
The honeymoon capital of India, Goa is great for a beach vacation, hiking, and natural beauty. It also has several casino boats in the harbour that spread poker in floating luxury.
Las Vegas, NV, USA
411 poker tables spread among 31 poker rooms and over 200 casinos in a city that offers every form of entertainment and cuisine. Need I say more?
Lima, Peru
A vast and vibrant South American metropolis in the foothills of the Andes with three active poker rooms.
London, UK
Everyone knows this as one of the world's classic spots for a great vacation. What may be less known is that this historic city also has eight poker rooms.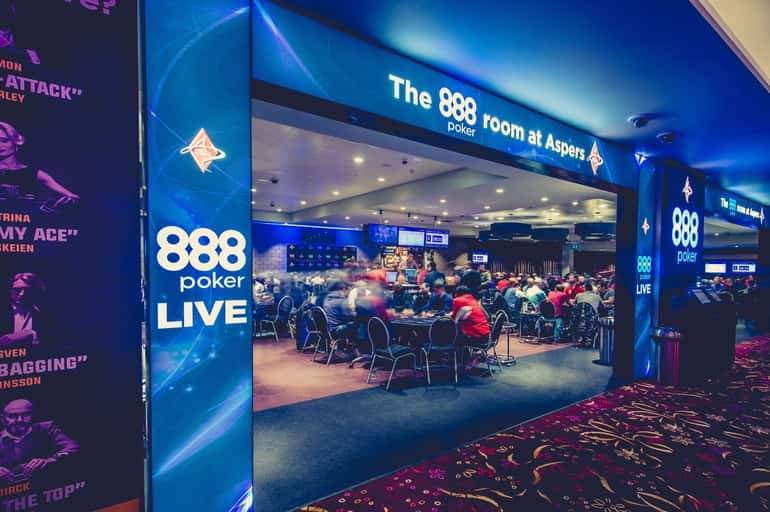 Macau, China
A gambling mecca with a vibrant poker scene, including very high stakes action.
A tropical, bustling metropolis, with poker at every level in half a dozen poker rooms.Very reasonably priced accommodations.
Manila, Philippines
Canada's most European city, with exceptional cuisine, art, and jazz, and natural beauty. There are also two excellent poker rooms, the Casino du Montreal and The Playground.
Montreal, Canada
This historic and cosmopolitan American city has always been a favourite place for tourists. It now has a vibrant poker scene, with the newly opened Encore casino in nearby Everett, with 72 poker tables, as well as many poker rooms in neighbouring New Hampshire, a room in Rhode Island, and two rooms in Connecticut – all within 90 minutes of Boston's Logan International Airport.
Boston, Massachusetts, USA
The corridor between Albuquerque and Santa Fe, New Mexico has half a dozen poker rooms. It also has a fantastic art scene and the natural beauty of the mountains and high desert.
New Mexico, USA
Once the premiere American honeymoon spot, the mighty Niagara Falls is still a place of extraordinary natural beauty well worth seeing in its own right, from either side of the US-Canada border. The poker rooms at the Seneca Casino and Casino Niagara make it an excellent place for poker as well.
Niagara Falls, NY, USA – Niagara Falls, Ontario, Canada
The Bay Area, including San Francisco and San Jose, have long been known as a great destination for travellers. The area is also rich in poker rooms including Bay 101, Artichoke Joes, Lucky Chances, and the Oaks.
Northern California, USA
Formerly the steel capital of the US, Pittsburgh has been transformed into a modern, high tech, culturally rich city of the three rivers. Nearby Cleveland, with the lakefront and the Rock and Roll Hall of Fame, has also become a tourist destination. Both towns also have great professional sports teams. Major poker rooms in each city make this an excellent area for a poker vacation.
Pittsburgh, Pennsylvania-Cleveland, Ohio, USA
Reno and nearby Sparks, Lake Tahoe, and Carson City have great restaurants, scenic beauty, outdoor activity in all seasons and lots of casinos with poker rooms.
Reno, NV, USA
The Seattle-Tacoma metropolitan area is known for being a great tourist destination. They also have over a dozen poker rooms.
Seattle, Washington, USA
The megalopolis that includes and surrounds Los Angeles and San Diego has excellent weather, a long-established history as a prime vacation spot, dozens of poker rooms including the huge poker palaces of Commerce, Hollywood Park, and the Bicycle Club.
Southern California, USA
Known for the spectacular cities of Barcelona, Madrid, Toledo, Cordoba, Sevilla, and Malaga. What is less known is that each has a vibrant poker scene.
Spain
Known for the spectacular cities of Barcelona, Madrid, Toledo, Cordoba, Sevilla, and Malaga. What is less known is that each has a vibrant poker scene.
Find Poker Wherever You Go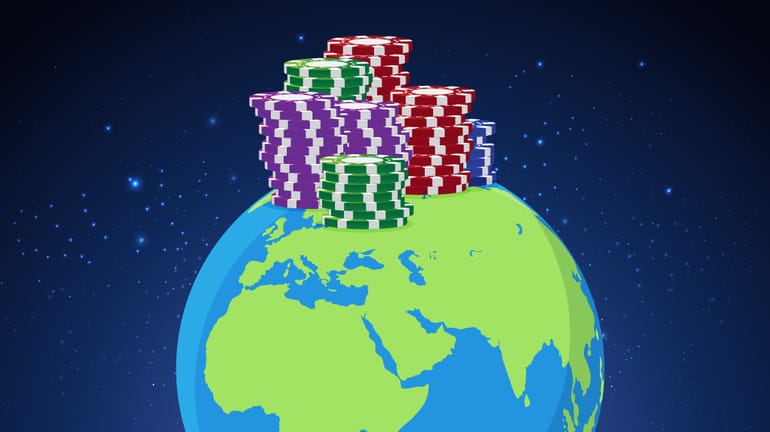 When you travel for work or pleasure, you may often want to fill your evenings with a poker game. In some cases, this is an easy and straightforward matter, as there are legal, well-publicised poker rooms in many places.
You can look for games on several online sites like www.thepokeratlas.com. But sometimes this is not so simple or easy, as there may not be any such rooms. Games may be tough to find because gambling may be illegal or extremely limited.
Even so, I've found that there are generally six ways of finding a poker game, no matter where you are.
See If Any Bars Or Restaurants Offer "Free Poker Games".
In many places, though gambling is illegal, and cash poker games are prohibited, freeroll poker tournaments are allowed. This scenario is the case in many states and countries.
Bars and restaurants run poker tournaments, with no entry fee, offering participants an opportunity to win small prizes like $25 in food or drink comps and points toward a large tournament. The venue makes its money by selling drinks and food to players – using the free tournament as a promotion like a trivia night to attract patrons.
While the play in these tournaments may be much looser and wilder because players haven't put up any money to enter, it's still poker competition. More essential, however, is that these tournaments are often excellent places to find out about other poker games in the area.
Look For "Charity Poker Games"
In some places, while there may be no free-standing casinos or poker rooms, live cash games may be allowed under the auspices of a state charity gaming license.
Social halls, restaurants, and ethnic or fraternal clubs may regularly host such games on a regular but not daily basis. Advertising may be prohibited, but a quick Internet search may reveal the time and location of these "charity" games.
Check with Social or Labour Organisations
Many clubs and organisations frequently hold small poker tournaments for members and their guests. Sometimes these events allow visitors who can join for the day, be sponsored by guests they meet or be otherwise permitted into what may be a fundraising tournament.
Once again, an Internet search may reveal these events. But so too might you find them just by calling around to the different groups in the city or town you're visiting. Similarly, you may be a member of a group in your home city or town that might be able to set you up with a game when you visit a different location.
And, as in the freeroll tournaments, a small game in a fraternal organization may lead you to a bigger game somewhere else. I've found games in Tennessee, Kentucky, Virginia, Idaho, Massachusetts, Maine, Florida, and Guam this way.
Ask at Your Hotel/Motel
Your hotel or motel may have a concierge whose job is to find guests what they're looking for. But even if your place doesn't have someone in that role, it surely has many local employees who may well know where there's a poker game – perhaps right in the place where you're staying.
I found games in Alaska, Hawaii, Georgia, Hungary, Japan, Sweden, and Taiwan this way.
Network with Friends, Poker Buddies and Family
The people you associate with now, in and out of the poker world, may well know people where you're going who know of poker games there. The only way to find out is to make sure to ask them.
It's helpful to be systematic and organised about this. Firstly, make a list of the people you know; then go about asking each person for their contacts where you're going. I've found many a game this way.
Ask a Cab Driver
Cab drivers often know a lot about the places they work. They are often the best source for finding a poker game. I've discovered games in the Bahamas and Grenada just by asking my cabbie – and then got each to take me to the games they knew.
In one, it was a game of off-duty cab drivers!
Poker Travel Summary
Poker IS everywhere. You can intentionally plan your recreational travel around it – making for glorious poker vacations. And you can find it in places you travel to for other reasons. If standard public poker rooms don't seem to exist where you're headed, there are many other possibilities for finding poker or casino actions. For example recently SI casino was launched.
But you must be willing to do some networking. I also suggest that you be willing to play in some poker games that might not immediately seem worthwhile, both because I've found them to be fun and also because they might be great places to make connections that will lead you to other games.