Poker is a game of risk and gambles. It's a game where players take measured moves in hopes of big returns over time. A player may sustain some short-term losses but is hoping for long-term gains.
Through the years, many players have beaten the odds to become successful on the poker felt as well as in business and life. From life on the tables to the business world to raising a family, here's a look at a few players who have parlayed their skills at the poker tables to success in life.
Poker Success Stories
1. Bobby Baldwin – Big Blinds to Big Business
A successful career in poker led to an even more successful career in casino industry management for Bobby Baldwin. In fact, he may be one of the greatest examples of poker players going on to make waves in the business world. Baldwin grew up in Tulsa, Oklahoma, and spent plenty of time at a local billiards hall. After discovering a poker game in the back room at age 15, he was soon battling it out at the poker table.
In those early games, Baldwin lost every game, but that changed when he began studying business administration at Oklahoma State University. A roommate taught him the game, and he was soon regularly playing in $100 buy-in No Limit Hold'em games with other students – and winning.
He quit school his senior year to begin playing full-time, and the decision paid off. Baldwin won the World Series of Poker Main Event in 1978 for $210,000, becoming the youngest to do so at the time, at only 28 years old.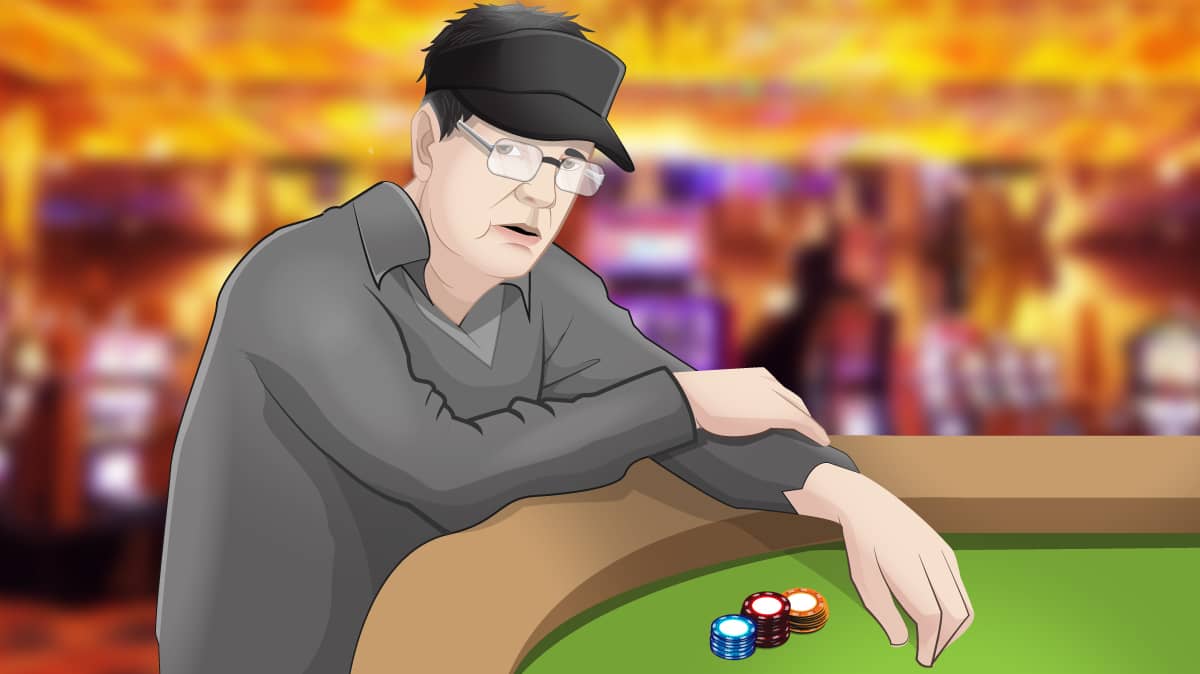 While he may have found plenty of success at the tables, an even more significant opportunity was soon presented to Baldwin. In 1984, casino impresario Steve Wynn tapped the young poker player to become president of the Golden Nugget and later the Mirage in 1987. In 1998, he became president of the Bellagio and a year later was named CFO of Mirage Resorts. He then became CEO of the merged MGM-Mirage corporation, heading up the company's CityCenter project in 2005 (home of the Aria).
The 68-year-old was elected to the Poker Hall of Fame in 2003 and announced in 2018 he was leaving MGM after more than 30 years. It's been a long journey from those early days playing poker in the back room of a pool hall to the highest levels in the casino industry.
2. Doyle Brunson – The Godfather of Poker
A poker legend and Hall of Famer, Brunson rose from humble beginnings in the north-central Texas town of Longworth. Always a competitor, he excelled on the basketball court and as a runner on the track. He won a gold medal in the one-mile event at the state track meet in 1950 before attending college at Hardin-Simmons University. After leaving college with a master's degree in 1955, Brunson went on to be a school principal before taking a job selling business machines.
But, a life in sales wasn't in the cards. After learning to play poker while in college, Brunson found he could make much more money at the tables than in sales. As a Texas road gambler, he spent many hours looking for action in Texas and the southwest United States with partners Amarillo Slim Preston and Sailor Roberts. Together, they would be some of the big names in the early days of the World Series of Poker.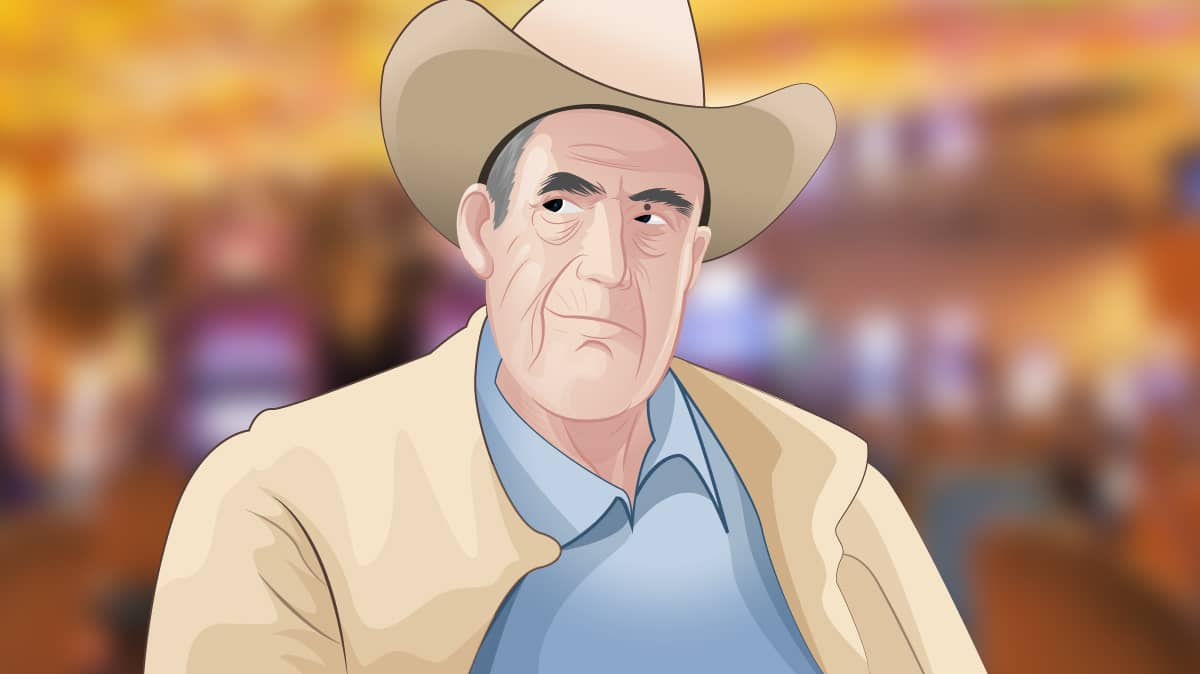 "My fledgeling poker career was no different than my athletic career, or anything else I did," Brunson wrote in his autobiography, The Godfather of Poker. "I was addicted, obsessed. I put everything I had, all my energies, into my new vocation."
The hard work paid off. Even at age 85, Brunson is not only a regular in the highest cash games in the world, but also has 10 WSOP bracelets including winning the Main Event in 1976 and 1977.
The poker legend and Hall of Famer has come a long way from rural Texas and remains the elder statesman of the poker world.
3. Martin Jacobson – Card Shark from Stockholm
Part of the new breed of young poker superstar, 888poker Ambassador Martin Jacobson is one of the many successful players who came of age during the boom of televised poker and online action. His success is a blueprint for many. While studying to be a chef, Jacobson began playing online and excelled. He has a passion for the culinary arts, but poker took over after he found some early success at the tables.
By 2008, Jacobson was winning online qualifiers to major tournaments around the world and recorded his first significant score at an EPT event that year after finishing third for €280,000. Massive results continued over the next few years, including several final table appearances and six-figure scores. But the best was yet to come.
In 2014, Jacobson topped a field of 6,683 players for a massive $10 million payout and the championship World Series of Poker Main Event gold bracelet. The win didn't come easy. After resuming the final table that November, Jacobson had devoted 500 hours of preparation. According to his website, that included "deep analysis of opponents, simulations, and discussions with his elite poker playing friends, game theory as well as exploitable game plans and calculations, yoga, meditation, conditioning and dieting." He attributes his overall success to determination, self-discipline, passion, and having a solid group of friends.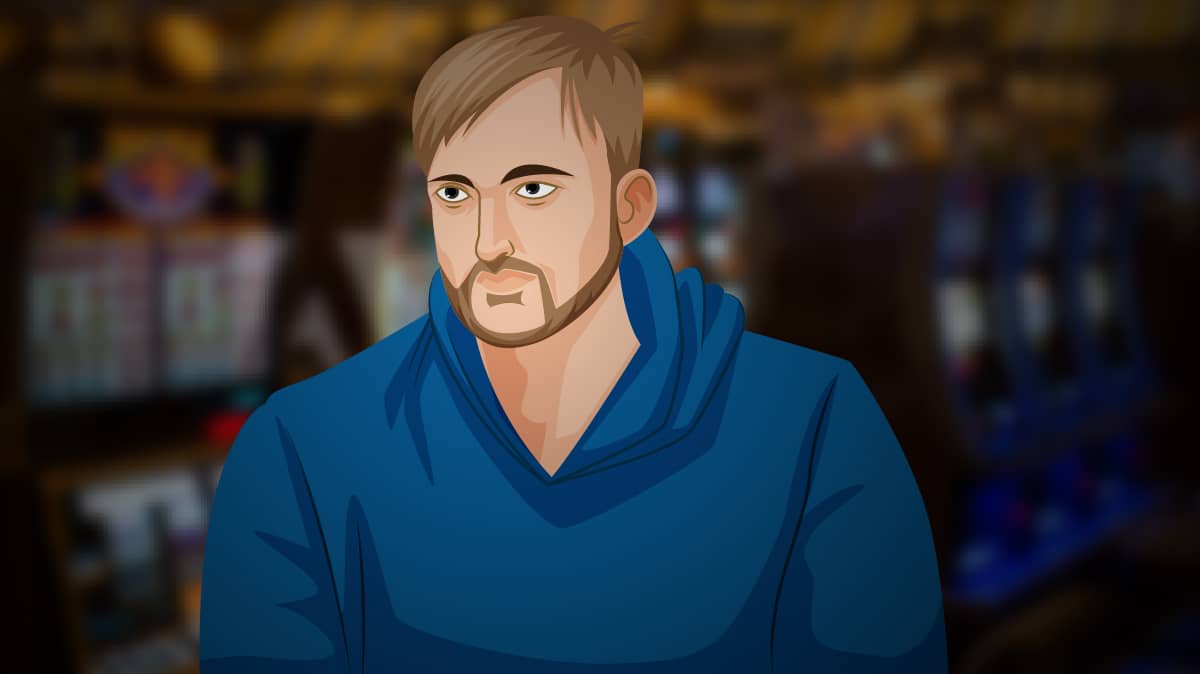 "Without a doubt, winning the WSOP Main Event in 2014 is the accomplishment I'm most proud of," he says. "It's every poker player's dream, yet something very few will ever experience, so I feel extremely fortunate to have it on my list of achievements."
More success followed his big win in Vegas. Jacobson, now based in London, has become one of the biggest names in the game with almost $17 million in live tournament winnings.
"Just the fact that I've been playing poker professionally for over 10 years now still feels surreal whenever I think about it," he says. "I realise how fortunate I am to not only have had the success I've accomplished, but also be able to do what I love every day for a living."
4. Mike Sexton – Manning the Mic & More
When it comes to riding the poker wave, Mike Sexton may have been one of the savviest players in the game. Sexton learned to play poker at 13 while growing up in the middle-class town of Kettering, Ohio. His autobiography Life's a Gamble details how he was a regular loser in those early games but came to thrive on the action.
He and a friend even set up a mini-casino in the boy's restroom a couple days a week while in junior high. In high school, he played golf and competed in gymnastics, even winning a state championship. Sexton then earned a degree from Ohio State University and excelled at poker and other games.
"I discovered that I was much more talented than the other guys at the dorm at playing cards, whether it was gin rummy, hearts, euchre, or poker," he notes in Life's a Gamble. "I won at whatever card game we were playing most of the time."
After graduating, Sexton joined the Army in 1970, serving as a paratrooper. When his two-year enlistment was over, Sexton taught ballroom dancing for a time and settled in Fayetteville, North Carolina, supplementing his income with poker winnings. By 1977, Sexton was playing full-time and moved to Vegas in 1985. Four years later, he broke through on the tournament scene by winning a WSOP bracelet in a $1,500 Seven Card Stud event for $104,400.
More success followed in the '80s and '90s. While he may have been a success at the table, Sexton parlayed his knowledge into much more in the 2000s. He became part-owner and spokesman for a major online poker site and its chairman in 2017. In 2002, he also became a commentator for the World Poker Tour.
The WPT was the first in the U.S. to televise poker with exposed hole cards and became an instant hit. Sexton, now 71, received the ultimate honour in 2009 when he was inducted into the Poker Hall of Fame. Another big event, becoming a dad for the first time, came that same year.
"When I look back on my life, I realise how blessed and fortunate I've been," he writes. "I have a great family, grew up in a wonderful era, went to a great high school, got a scholarship to college, joined the Army and missed going to Vietnam, and had jobs that I truly enjoyed my whole life. And, the icing on the cake for me was to have a son at age 60."
5. College Dropout to Card Crusher
This 33-year-old 888poker Ambassador has become the most successful online poker player in history with more than $14 million in winnings. Card games were always a big part of his life growing up in the small town of Hullbridge in Essex, United Kingdom. A gifted student, especially at maths, Moorman admitted in his book Moorman that he just did enough to get by in high school. He was also a frequent target of bullies but found himself at the billiards table often as a way to escape.
In college, Moorman studied economics and made several good friends. His first poker experience happened when he and some friends began playing an online freeroll every Monday night despite initially not knowing how to play. It was a decision that would change the course of his life. After several attempts with no success, he finally cashed in the tournament – runner-up for $125.
"Being on that first final table was exhilarating; looking back on the experience now I know I simply had a sick run of cards that happened to hold," he writes in Moorman, "but at the time I thought I'd finally cracked the game."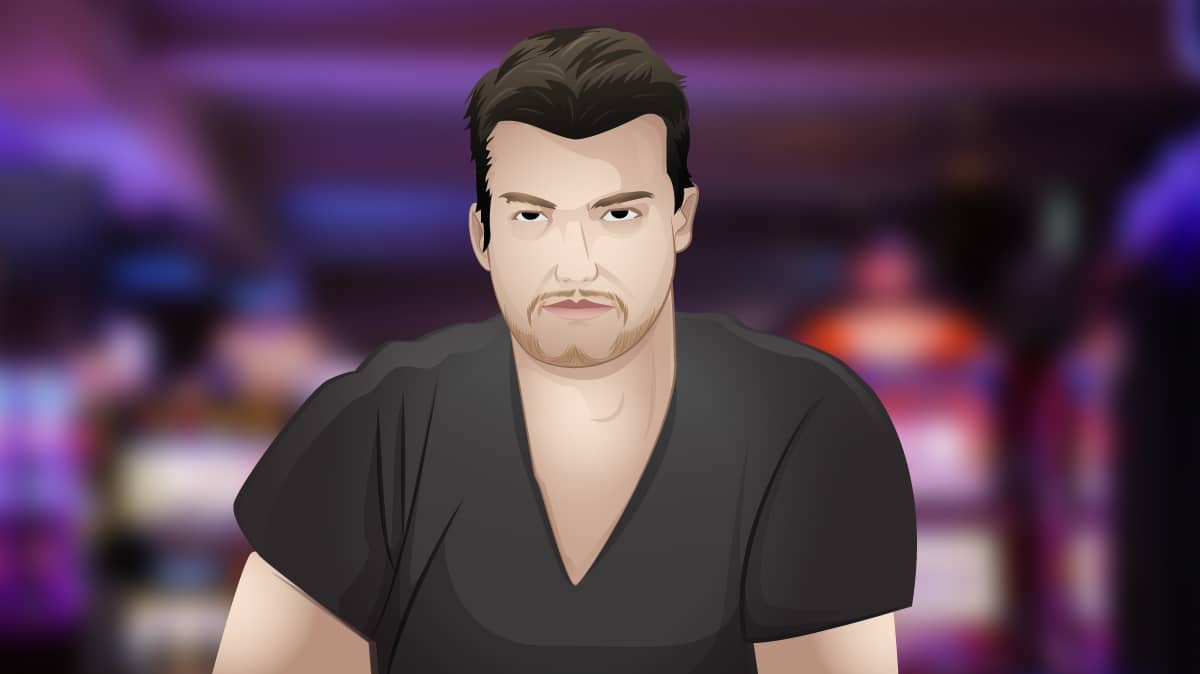 After some ups and downs, he began studying the game and, by his sophomore year, was making thousands of dollars a week. He soon left college but knowing his parents would be heartbroken with this decision, he faked his exam results. When he eventually let them in on his new profession, his mother was shocked, but his father was receptive and gave him six months to show he could succeed.
Moorman never looked back. After six months his results were so good his father asked him how to play. By 2008, he was crushing online and putting in 70 hours a week. His live tournament play began to show significant results, as well, and his first big score came in 2011 when he finished seventh in the $10,600 Aussie Millions Main Event for $173,079. That same year he finished third at the WSOP in a $2,500 Six-Handed event for $271,800 and also finished runner-up in the $10,000 Six-Handed Championship for $716,282. He capped off the year by finishing runner-up in the €10,400 WSOP Europe Main Event for $1.1 million.
"It's crazy to think that I've been able to rely on playing poker for a living for the past 12 years," he says. "When I first started playing, it was purely for fun. I never thought that I would be able to make a career out of it. I used to religiously read Harrington on Hold'em, so it's definitely a bit surreal to think that now I actually have two books out about poker that I've written."
The big finishes continued, and, in 2014, he won the WPT L.A. Poker Classic for $1 million. He finally broke through for a WSOP bracelet in 2017 in the $3,000 Six-Handed for $498,682. Along with his online winnings, Moorman now has $5.7 million in live tournament earnings and shows no signs of slowing down.
"My huge love for the game keeps me passionate about trying to improve," he says. "Also, having no ego in poker helps me to reflect on mistakes I make and be honest with myself when I play badly. It's impossible to never make mistakes in this game so as long as you learn from them, that's all you can strive to do, in my opinion."
Looking back, what gives him the most satisfaction in his poker career?
"My online success over such a long period of time," he says. "Online has always been my bread and butter, so to be able to adapt to the constantly changing playing styles and still come out on top is something I'm incredibly proud of."
6. Phil Hellmuth – The Brat & Bracelets
The Poker Brat may be known as much for his antics at the table as his wins, but Hellmuth remains one of the most popular players in the game. After a terrible WSOP last summer, Hellmuth broke through in the series' closing days to take home his record 15th WSOP bracelet. Love him or hate him, Hellmuth has a record many would envy: almost $23 million in tournament winnings, numerous TV appearances, a best-selling author, and even appeared on a beer can.
All that success didn't come easy. In his autobiography "Poker Brat," Hellmuth recounts some major self-confidence issues growing up and how he struggled in school with a lack of friends, ADHD, and a brutal case of warts that covered the outside of both of his hands. Hellmuth persevered and eventually discovered poker while in college at the University of Wisconsin. As a child, Hellmuth had always excelled at games and found his true calling at the poker table.
It wasn't an smooth rise to poker success. In his autobiography, Phil details how he went broke several times on trips to Las Vegas during those early days. His breakthrough win came in 1989 when, at age 24, he became the youngest WSOP Main Event winner at the time and took home the bracelet and $755,000. More bracelets and big wins followed in the next two decades. In 2012, he became the only person to win the Main Event in the U.S. and in Europe.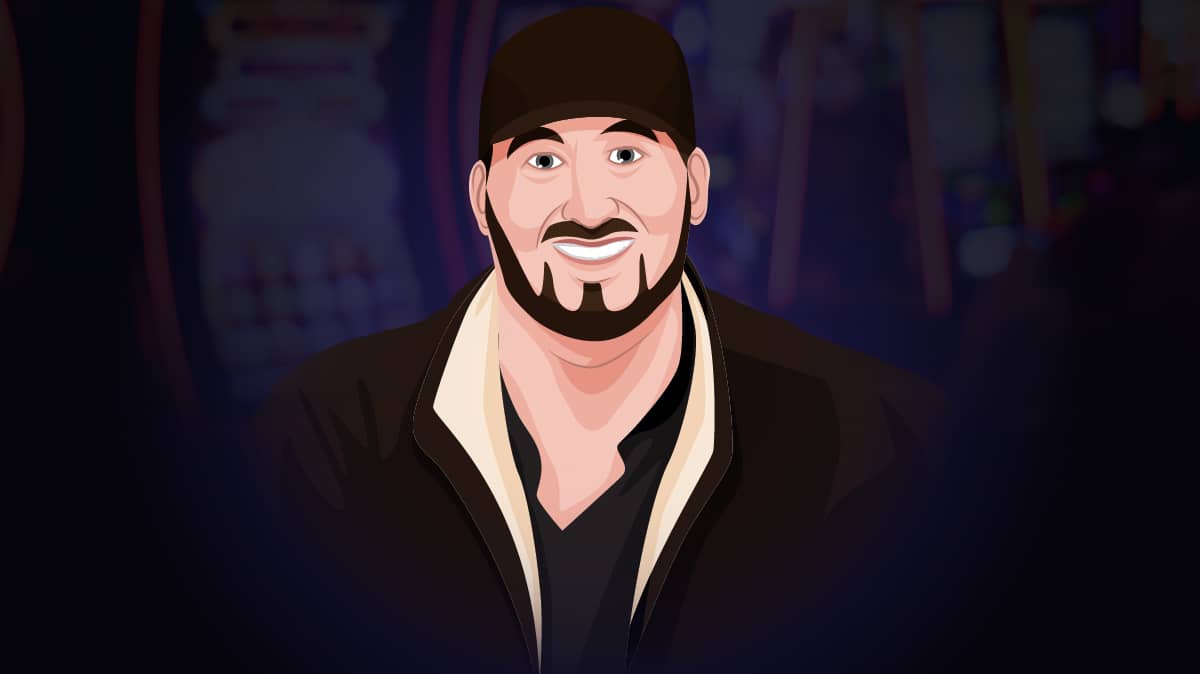 Poker has brought him a long way from a middle-class life in Wisconsin. Hellmuth now has massive winnings and a life that has allowed him to travel the world, live a nice lifestyle, and meet numerous celebrities (something he is happy to share on Twitter). And despite some rocky times with his wife Kathy, one of the aspects of life Hellmuth takes pride in is his role as a husband, father, and family man – and offers some advice for other players.
"Life is all about balance," he says. "I have strived to keep family number one, and I've done a good job of that. I would tell young pros to take time off and enjoy the freedom, enjoy the successes. I would tell them if they play too much, that they will burn out."
7. Kara Scott – Hold'em and Hosting
While she is undoubtedly a sharp player on the felt, Kara Scott's smooth voice, great smile, and talent in front of a microphone have made her a favourite media personality in the poker world. Originally from Alberta, Canada, Scott grew up on a small farm and found success as a sportscaster and television host throughout the 2000s. As she became more enmeshed in the world of poker, Scott immersed herself more in the game – both in media and at the felt.
She now has $663,000 in live tournament winnings with her most significant cash coming in 2009 in the €3,500 Irish Poker Open, where she finished runner-up for $413,612. In recent years, media has taken up much more of her time. She has served as a co-host of the show High Stakes Poker and as a reporter and anchored WSOP coverage for ESPN and PokerGO, the last several years.
Beyond poker, Scott enjoys travelling, and she and her husband, Giovanni Rizzo, have lived in Italy and Slovenia. The couple also recently started a family, shortly after she joined Team 888poker in 2016 as an Ambassador. The great run in poker continues for Scott and poker fans. Along with her numerous other media duties, she also serves as a host of The Poker Brief on the 888poker YouTube channel.
Through hard work and dedication, Scott became a leading voice in the poker world and continues to do so.
8. Jennifer Harman – Teenage Poker Prodigy
A long-time player on the Vegas cash game scene, Jennifer Harman is a regular at some of the biggest stakes. She's been a fixture in televised cash games and also holds two WSOP bracelets. By age 8, Harman was already winning penny-ante games with family members. At age 13, she accompanied her father to a poker game with his friends. He lost most of his chips early in the session and had her sit in to play for him. It was the start of a long, successful poker career.
"Before we left that night, I had brought my dad back to even," she recalls in the book
Harman grew up in Reno, Nevada, and secured a fake ID at age 16. She headed to the poker room and was soon winning in smaller-stakes games. By age 18, Harman had developed a kidney condition. Her mother had the same illness and died from it. She needed a kidney transplant, or she would eventually die too. Between dialysis treatments, Harman continued to play cards. Luckily a kidney was found, and she went on to college at the University of Nevada-Reno. She took a cocktail waitress job at Harrah's and was soon playing in the poker room after her shifts.
Her winning ways continued, and she began moving up in stakes. Soon she relocated to Los Angeles and became a regular at the Bicycle Club Casino. Things didn't always go well, however. At age 26, she married a fellow poker player, and they moved to Maryland. She and her husband started a coal hauling business but were soon broke. They then moved to Las Vegas and with a $20,000 loan from her grandfather, began playing more poker and rebuilding financially. The marriage eventually ended, but she stayed in Vegas and continued to thrive.
In 2004, Harman became sick again and required yet another transplant. Her blood pressure was high, and she worried she'd have a stroke. She took a year off from the game and eventually received the transplant. She's gone on to be a top cash game pro with millions in winnings alongside her $2.7 in tournament earnings. She's also now a mother-of-two and continues to find joy in the game she's played for so long.
"Today, when someone asks me why I play poker professionally, I tell them it's the love of the game," she notes. "The longer I play, the greater the affection and satisfaction that goes along with it. To me, poker retains its appeal because it provides a never-ending challenge: you're always learning – stimulating your brain – when you're playing."
9. Mike McDonald – Math and Money
Another highly-talented poker phenom, Mike McDonald has been playing poker since age 15. Born in Kitchener, Ontario, McDonald moved to Waterloo at age 5. He attended Waterloo Collegiate Institute for high school, then the University of Waterloo followed by Wilfrid Laurier University, where he studied business. McDonald excelled in maths, and it has undoubtedly benefited his poker game.
Always competitive, McDonald grew up playing chess, and it was his chess coach who taught him how to play. Only a few years later, he'd begin to make some major waves in the poker world, both online and at the felt. By the age of 18, he'd already notched several six-figure scores. His first significant breakthrough win came in 2008 in the EPT German Open Main Event for $1.38 million. The win made the poker world take note.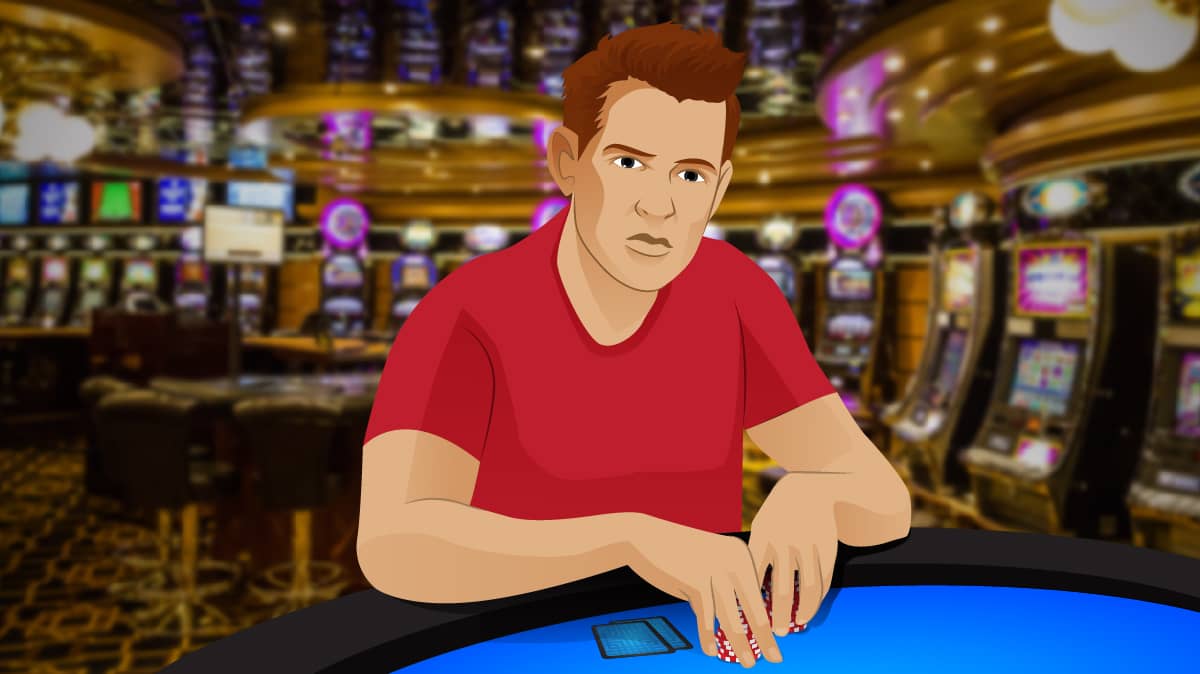 Numerous wins and six-figure finishes followed, including winning a now-defunct $20,000 Epic Poker League event in 2011 for $782,410. What made that win special is that he took home the title on his 22nd birthday. It was a massive windfall for the college student, and he and some friends celebrated his birthday in style.
"It was awesome to win so close to my birthday," he said in the days after the win. "I flew home, had a friend pick me up from the airport, and another friend picked up a few kegs and just drove back to my place and threw a big party where I supplied all the alcohol. From what I remember, it was a blast."
McDonald has live tournament winnings of more than $14 million. Away from poker, he enjoys competing in sports and is a huge music fan with eclectic tastes. He also makes use of his business education and has dabbled in some business pursuits including real estate investing with his father.
A real success story, McDonald has certainly parlayed a teenage interest in poker into a great career.
10. Scotty Nguyen – Refugee to Main Event Champ
It's been an interesting road to success for the "Prince of Poker" Scotty Nguyen – from washing dishes to winning millions of dollars on poker's biggest stages. Born in 1962, Nguyen grew up in the coastal city of Nha Trang, Vietnam. Life was difficult, and his home included seven brothers and sisters. His mother also adopted five of his cousins after their mother committed suicide. Witnessing the violence of the Vietnam War was a regular part of life.
"I have seen atrocities that no child should ever witness," he wrote in the book Deal Me In. "As a youth, I would be exposed to horrible things just walking to school and back. One schoolmate was blown to bits in an area that turned out to be a minefield. At night, we'd hear bombs going off; the next day you'd see a pile of rubble sitting where a neighbour's house used to be."
It was also during this time he began learning how to play poker. By age 8, Nguyen played on street corners for money. His mother also played cards to earn money, and Nguyen would sit in for her occasionally. His dad wasn't happy with Nguyen's poker playing, however, and would beat him with a rubber hose if he was discovered playing. By age 11, Nguyen was reselling cigarettes and other items on the street to help provide for his family.
At age 14, he was drafted into the army. With his younger brother next in line to be drafted, Nguyen's mother sold all her possessions to help the two flee the country. They initially spent two years at a refugee camp in Taiwan. The American government found sponsors for the two and Nguyen was sent to Chicago and his brother to Orange County, California. He didn't speak English, and his "sponsor" soon had him doing backbreaking labour on his farm.
Through a chance encounter with the wife of a doctor, Nguyen was sent to a new sponsor in Orange County and was once again with his brother. His new sponsors treated him like their own child. After learning his family was struggling back in Vietnam, Nguyen dropped out of high school during his senior year and began working to support them.
After a string of low-wage jobs, Nguyen headed to Las Vegas with just a $6 in his pocket and landed a job as a busboy at a casino. After six months, he turned 21 and started working as a poker dealer at the Holiday Inn Casino. As he dealt, he began to believe he could beat many of the players at the table and began saving for a poker bankroll.
"I already lived humbly, but with my new mission I lived even more frugally," he wrote about that time. "I slowly accumulated money, waiting patiently for the opportunity to play for myself."
That opportunity arrived, and a huge hot streak ensued. He scored a two-way chop in a $1,000 rebuy Omaha tournament after never playing the game before. He even hit it big in craps and, at one point, won $700,000 in 11 days. By age 23, he had $1 million in the bank – and then lost it all in three months.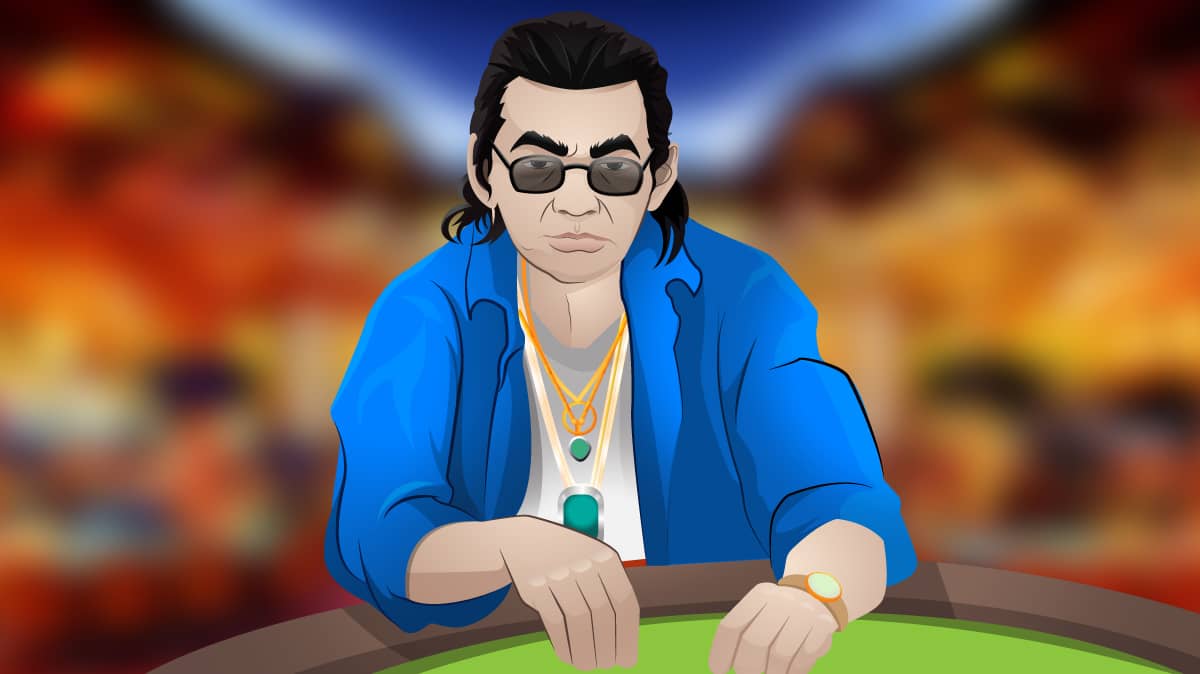 "I swallowed my pride and went back to work," he writes in Deal Me In. "I called my boss at the Holiday Inn Casino, which had changed to Harrah's, and asked for my old job back as a poker dealer. I went from tipping people $400 to $500 a night to making $60 to $80 a night and working for one and two-dollar tips. I had learned my lesson, and I started saving my money again."
After two months, Nguyen was back playing in small-stakes games and working his way back up. This time he wouldn't go back and continues to roll. The pinnacle of his career came in 1998 when he won the WSOP Main Event for $1 million.
He now has five WSOP bracelets and one WPT title. Family remains important to Nguyen, and he still supports numerous families back in Vietnam. After overcoming so much, he truly epitomises a poker success story.