The Millions Superstorm on 888poker recently completed its fourth week of action. The series began on September 10. It will come to an end this Sunday, October 11.
Millions of dollars have been awarded with hundreds of titles given out.
Daily Day 1 flights for the $320 buy-in, $1 million GTD Main Event are happening throughout the series. The festival will culminate this Sunday, October 11 with the Day 2 finale. Remember, we will be live streaming that tournament.
Follow our facebook.com/888poker and youtube.com/888poker channels for coverage. The incomparable David Tuchman and Nick Wealthall are providing the commentary. Additionally, special guests, including 888poker ambassadors, will be joining them during the stream.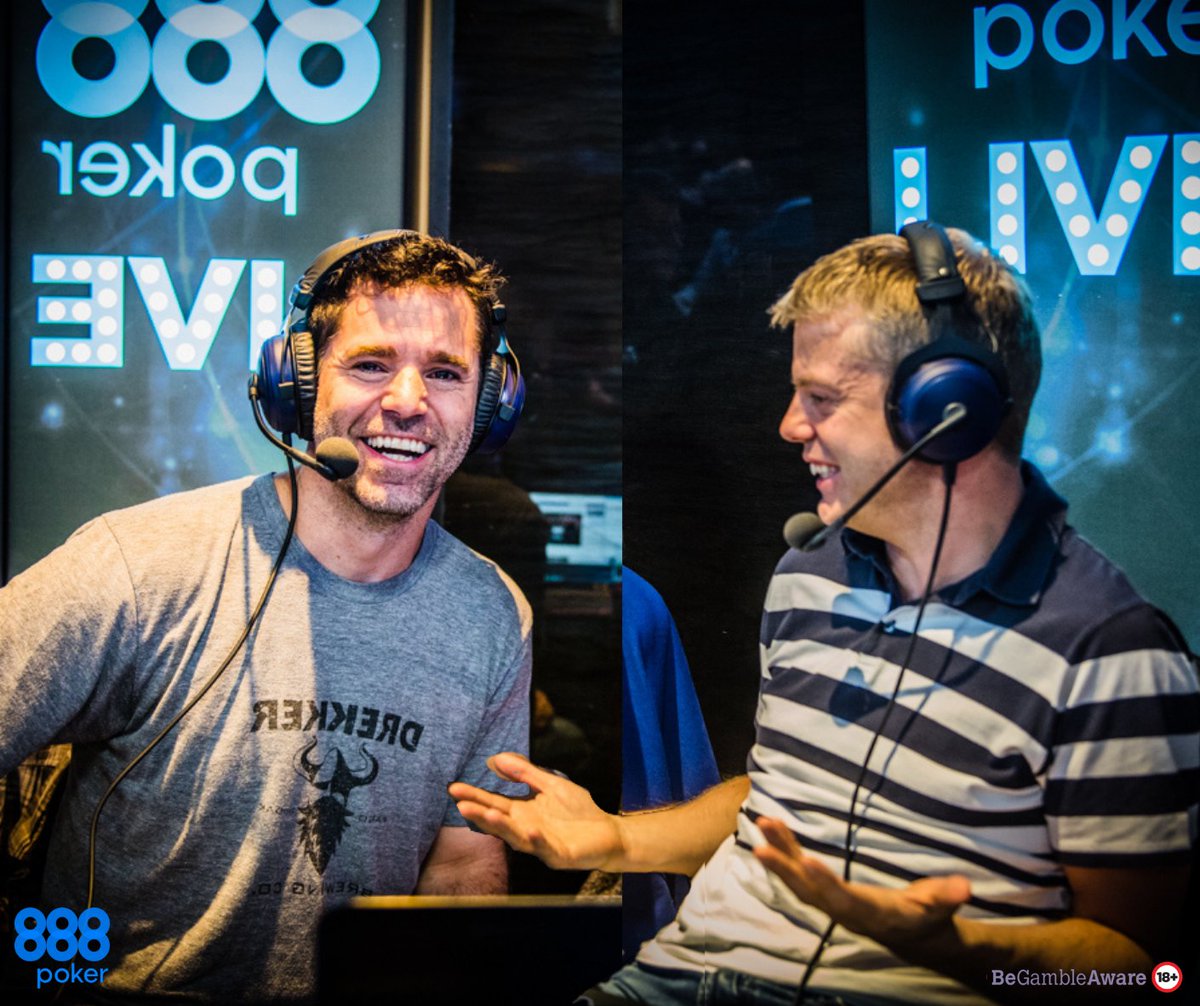 We will also stream the 888Millions High Roller - $100,000 GTD on Tuesday, Oct 6.
In last week's recap, we highlighted the big storylines and winners from Week 3 of the series. Now we're going to do the same from the fourth week of action.
Recent winners hail from countries including –
the UK
Belarus
Canada
Russia
Malta
Brazil
Finland
New Zealand's "TheMufinMan" Wins Sunday Special
On Sunday, the latest $215 buy-in 888Millions Sunday Special was held. The tournament was live reported by PokerNews. It saw 364 players rebuy 122 times, which meant a $100,000 prize pool was reserved for the top 54 finishers.
Among those to cash after Russia's "Veisi" bubbled in 55th place were –
"bustingyou" (48th - $500)
"kiskutya23" (42nd - $550)
"liquidpoker1" (29th - $600)
"Namlleh" (25th - $700)
"PerfectShade" (18th - $900)
"DDMMFA" (13th - $1,100)
"AsaNisse4" (10th - $1,300)
At the final table, with five players remaining, it was Level 36 (80,000/160,000/20,000). "Jobbi123" moved all in for a little less than 1.2 million. "TheMufinMan" shoved over the top from the small blind.
"TheMufinMan": A♣Q♠
"Jobbi123": Q♦9♦
"Jobbi123" was looking to get lucky but that didn't happen. The board ran out a dry 4♠7♥2♣K♥3♥. "Jobbi123" had to settle for fifth place and $5,600 in prize money.
At that point, the final four players struck a deal before playing it out for the title and $2,000. Aaron "YoureMagical" Gustavson locked up the most money at the deal. But he was the first of the quartet to fall.
"IamBudha" followed him out the door in third place. That set up a heads-up match between "mieux90" and New Zealand's "TheMufinMan".
The latter held a nearly 2:1 chip lead and didn't take long to close things out.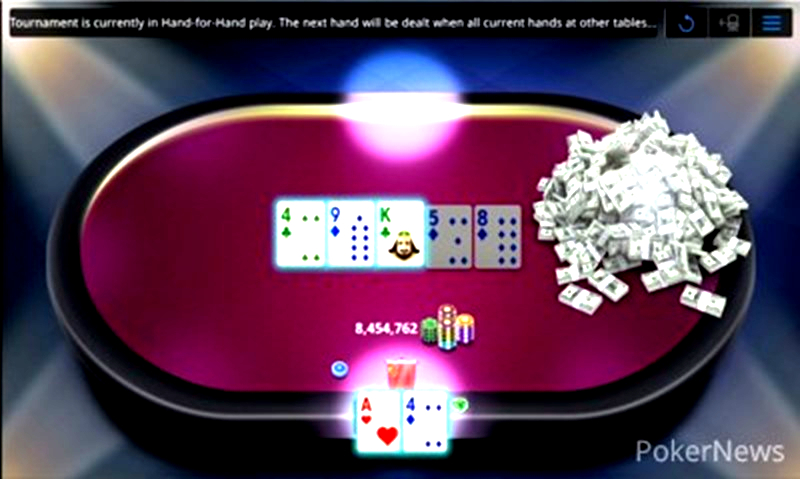 The final hand of the tournament took place in Level 39 (150,000/300,000/37,500). "TheMufinMan" shoved holding the A♥4♦ and "mieux90" called off with the Q♥J♥.
The 4♣9♦K♣ flop gave "mieux90" a gutshot straight draw. But that was all the help they'd get as neither the 5♦ turn nor 8♦ river changed a thing.
With that, "mieux90" finished in second place for $12,618. "TheMufinMan" won the title, adding $2,000 to the $12,009 he secured in the deal for a total payday of $14,009.
Sunday Special Final Table Results
1st – "TheMufinMan" (New Zealand) … $14,009*
2nd – "mieux90" (N/A) … $12,618.45*
3rd – "IamBudha" (N/A) … $11,414.30*
4th – Aaron "YoureMagical" Gustavson (Mexico) … $13,898.68*
5th – "Jobbi123" (UK) … $5,600
6th – "NakedNaked" (Ukraine) … $4,250
7th – "bah23" (Bulgaria) … $3,250
8th – "Yakawin123" (Malta) … $2,250
9th – "Grozzorg" (Austria) … $1,660
*Denotes four-way deal
Kevin "kevlar1991" Frame Wins High Roller for $23K
At the end of September, the 29th to be exact, the $530 buy-in High Roller attracted 136 players who rebought 28 times. The 164-entry field resulted in a $100,000 prize pool that was paid out to the top 18 finishers. Also competing were "AUTISPOSTI", 888poker Ambassador Dominik "888Dominik" Nitsche, and bubble boy "Ove_Pipcorn". They all failed to cash
Among those to cash but fall short of the final table were "ole_schemion" (17th - $2,050), "wacko90" (13th - $2,150), and "TKaliber" (10th - $2,250).
The title came down to a pair of UK players. After seven and a half hours of play, it was Scotland's Kevin "kevlar1991" Frame besting his "Sue.1979".
He took home the title and $23,000 first-place prize.
It was the best result of his poker career. The win was made all the sweeter given the fact he qualified his way in via a $16.50 satellite. All told, Frame has more than $700,000 in online tournament earnings and $50,000 in the live realm.
"Buzzing and relieved," Frame told PokerNews after the win. "I was the runaway chip leader from a long way out then lost a few to end up short stack three-handed. So, it felt good to claw it back and get over the finish line."
While it was a big cash, it wasn't the largest of the 888Millions Superstorm. That honour currently belongs to United Arab Emirates' "nagidh". He won the 888Millions High Roller for $25,000 earlier in the series.
High Roller Final Table Results

1st– Kevin "kevlar1991" Frame (Scotland) … $23,000
2nd– "Sue.1979" (UK) … $16,000
3rd – "Chiqitas88" (Denmark) … $12,150
4th – "Yakawin123" (Malta) … $9,000
5th – "pactamah23" (Germany) … $6,000
6th – "Sw33ney" (UK) … $5,000
7th – "bama555" (Canada) … $4,000
8th – "Creative." (Cambodia) … $3,000
9th – "ErwannP" (Malta) … $2,500
"EZ.PZ" Claims Two More Titles to Become 4-Time Champ
One player who has been doing tremendously well during the 888Millions Superstorm is the UK's Feargus "EZ.PZ" Murphy. He has racked up has four wins and several other final tables under his belt.
This week, he claimed two more titles. First, he topped a 140-entry field to win the September 28 $88 PKO 8-Max. The tourney surpassed its $10,000 guarantee by generating a $11,200 prize pool.
Murphy took it down for a $1,372 top prize plus $1,907.50 progressive bounty for a total payout of $3,280.
The very next day, Murphy navigated his way through a 127-entry field to win the 888Millions Tuesday $109 Mega Deep for $3,492.50.
That tournament just surpassed its $12K guarantee by offering up a $12,700 prize pool.
888 Millions Superstorm Winners
The month-long 888Millions Superstorm will run through this Sunday. So there are loads more opportunities to win.
Click here for more details and a look at the entire schedule.
In the meantime, here's a look at some of those who've captured 888Millions Superstorm titles in the latest week of action:
Event

Entries

Prize Pool

Winner

Country

Prize

$88 PKO 8-Max –

$10,000 GTD

140

$11,200

Feargus "EZ.PZ" Murphy

UK

$3,280

888Millions $33 R&A -

$25,000 GTD

586

$25,000

Sanko2020

Russia

$4,837.50

888Millions $5.50 Mini R&A -

$15,000 GTD

1,510

$15,000

josecardoso9

UK

$2,715

$109 Mega Deep -

$12,000 GTD

127

$12,700

Feargus "EZ.PZ" Murphy

UK

$3,492.50

888Millions $530 High Roller

164

$100,000

Kevin "kevlar1991" Frame

UK

$23,000

888Millions $55 Mini High Roller

540

$30,000

Grozzorg

N/A

$5.757

$5,757 Wednesday

$109 Mega Deep -

$12,000 GTD

136

$13,600

Wellberg

Belarus

$3,400

888Millions $109 PKO 9-Max

435

$50,000

danimal19

Canada

$9,445.71

888Millions $109 6-Max -

$30,000 GTD

306

$30,600

888pruha

Russia

$7,038

888Millions $160 PKO 8-Max

325

$50,000

bazzzarov

Russia

$9,636.98

$88 Sunday PKO 8-Max -

$15,000 GTD

206

$16,480

Fermparadox

Malta

$3,792.82

888Millions $22 Mini Mega Deep -

$15,000 GTD

831

$16,620

HyperX.

UK

$3,139.67

888Millions $109 Sunday

Mega Deep

896

$100,000

futomaki123

N/A

$18,750

888Millions $55 Monsoon -

$12K GTD

241

$12,050

Slavvva12388

Belarus

$2,590.79

888Millions $33 R&A -

$25,000 GTD

653

$25,000

Kaamosx

Finland

$4,797.50

$4,797.50 888Millions $55

PKO 6-Max

195

$10,000

gunning_4you

Russia

$2,482.39