888poker is proud to announce the addition of two more members to the StreamTeam. The 888pokerTV 📺 Twitch channel is growing in leaps and bounds.
With the addition of Rene Majed from Germany and Andrei Cosmin from Romania, we're planning to put 888poker streaming on the map!
You'll find an abundance of both live and online poker streaming on our 888pokerTV channel, where the StreamTeam will make regular appearances.
And besides poker streaming, you'll find exclusive activities, giveaways, freerolls and other cool stuff on our 888poker and StreamTeam channels.
Check out the newest members to join the team, and make sure to add them to the top of your list of Twitch streamers!
Rene Majed – "renemastermix"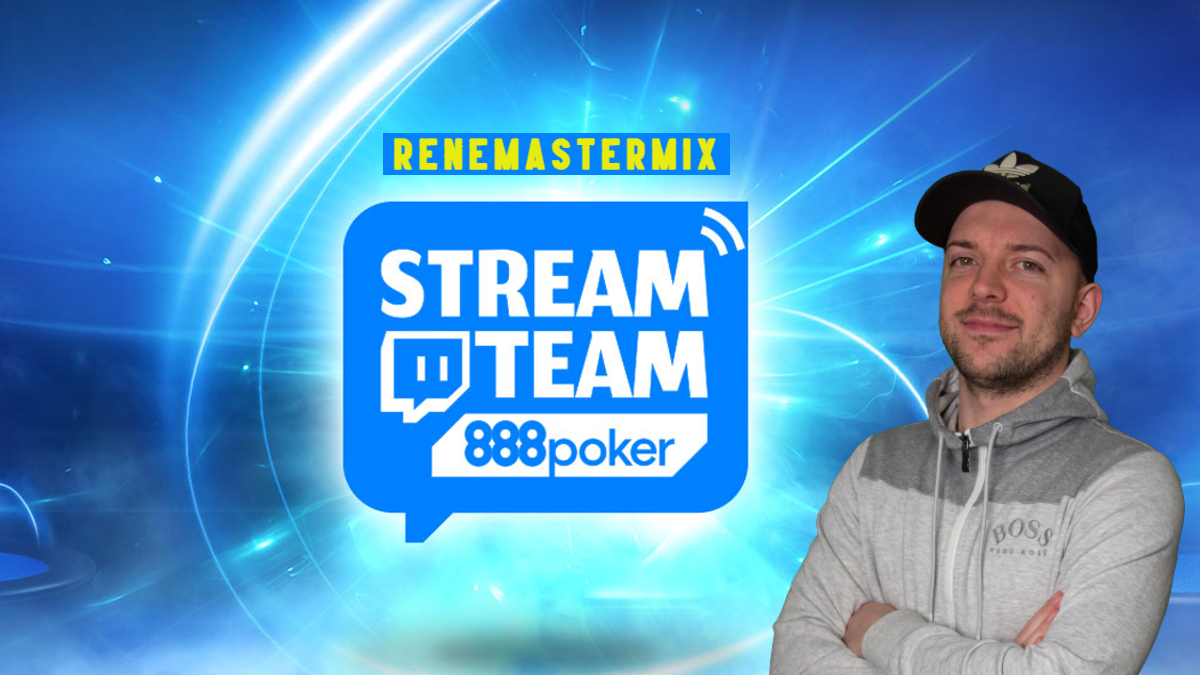 Nickname: renemastermix
Age: 32-years-old
Hails from: Flensburg, Germany
32-year-old Rene Majed is from Flensburg, Germany. He has been playing poker for about 14 years – but more as a hobby.
Poker Journey:
At the beginning of 2020, Rene started to stream on Twitch. His chief aim was to share his poker experiences and improve his game with an online poker community.
Along the way, he made some nice deep runs with unforgettable moments and achievements - live on his Twitch channel.
Rene started streaming with a bankroll of around $1K and a max buy-in of $11. He dreamed of becoming the biggest Twitch poker streamer in Germany.
Two years later and he has upped his game. Rene has played in many tournaments streamed live on Twitch, including a few $5K and $10K buy-in MTTs.
Rene's Quote:
"I worked very hard for all this, and I still do it every day of my life. I am very happy to have a strong partner like 888poker at my side for the first time. I am very happy that 888poker respects me as a streamer and shows full interest in me, my stream, and my community.
"It is important to me that the player protection is implemented. And I think it is very good that 888poker thinks in exactly the same direction."
Rene's Socials:
Andrei Cosmin - "andreicoz"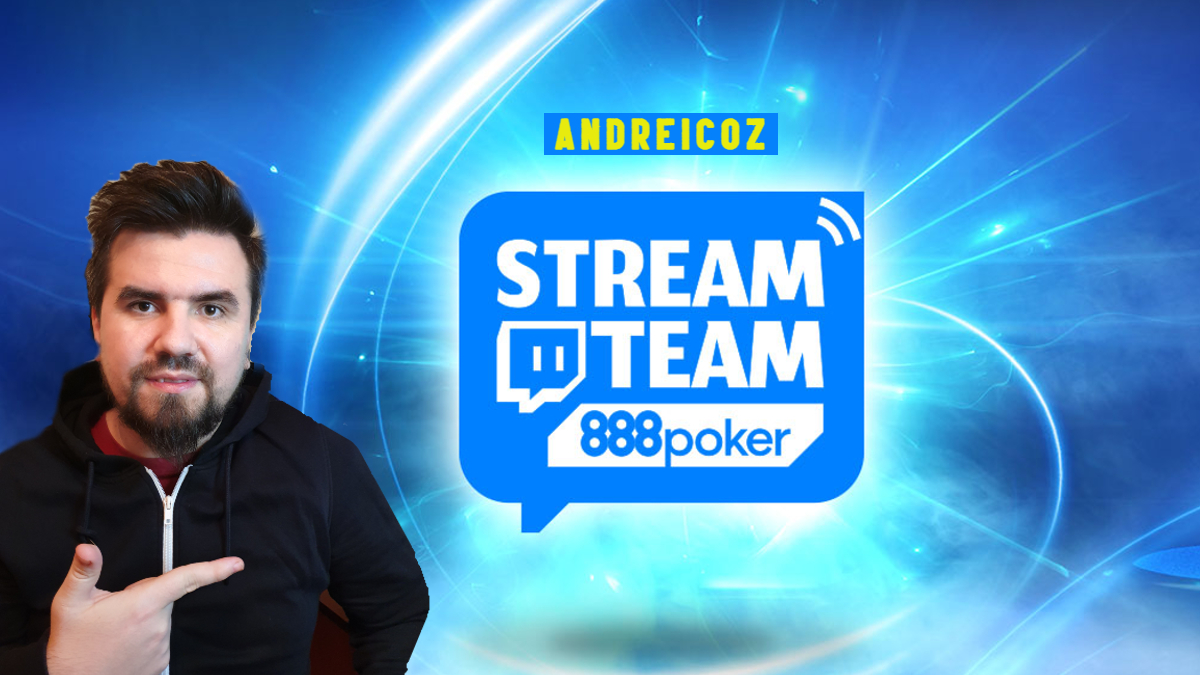 Nickname: andreicoz
Age: 32-years-old
Hails from: Iasi, Romania
Andrei started playing poker online almost by accident. But his success in the poker Twitch-verse has been nothing short of awe-inspiring!
Poker Journey:
In December 2017, Andrei found himself almost alone in the office. All his work colleagues had left for the Christmas holidays. He started browsing the web for different things and found a YouTube video about poker.
That's how he began to learn and grind micro-stakes
After one year, at the end of 2018, he started a bankroll challenge on Twitch from $100 to $10K. In November 2019, he realised his dream of receiving his Twitch partner badge.
One month later, he completed the bankroll challenge!
In 2020/2021, he "consolidated" my poker career, investing a lot of time in study and play. Andrei managed to reach mid-stakes pretty fast. And at the moment, he plays NL200, both fast and slow speed.
In between, he started a cash game poker school in Romania that is the best in the country.
Andrei's Quote:
"I am really happy to be part of the 888poker StreamTeam, [as I] already know and follow my great new team members. I'm sure we are going to make a great team together and promise to bring my best to the team.
"My personal goal for the next year is to reach high stakes cash games. So, if you want to see my journey and join my community, I'll be streaming almost daily on Twitch.