As we continue our 20th-anniversary celebrations, we are proud to announce the newest 888poker Cultural Ambassador to join our roster of poker players.
2022 has been a year of highs for us at 888poker, with many more amazing happenings planned as we enter the second half.
With that said, we are delighted to welcome Jack "JaackMaate" Dean as our latest ambassador to join the team. Jack is a well-known British YouTuber, podcaster, and internet personality, originally hailing from Norwich, UK.
His wicked (some may say twisted) sense of humour has attracted legions of followers on his social media channels, with almost half-a-million on Instagram and 1.42 million subscribers on his JaackMaate YouTube channel.
JaackMaate's 2022 WSOP Main Event Run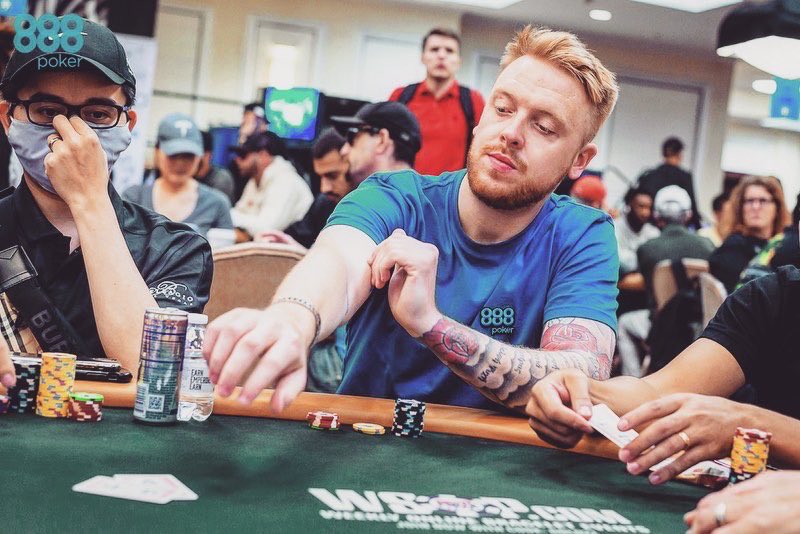 As part of our 20th-anniversary celebrations, we sent Jack to the World Series of Poker Main Event as a patched 888poker player. Although he fell short of the money, Jack made it to Day 2 of the event - undoubtedly a proud accomplishment!
One of the crazy but amazing things to happen was when Jack flopped a straight flush on Day 1D of the Main Event – something that only happens 0.02% of the time!
As he so eloquently put it – "I'm Leicester City mate. Danny Drinkwater vibes."
From Prankster Videos to Podcasts to Poker
Jack's video content mainly focuses on internet culture. He totally destroys YouTube influencers in many of his videos. This skill will probably come in handy in many poker games.
This cunning knack for discovering what makes people tick has turned him into an internet super-sensation. It's also a talent that should be perfect for staring into the souls of his opponents – getting calls or folds as required.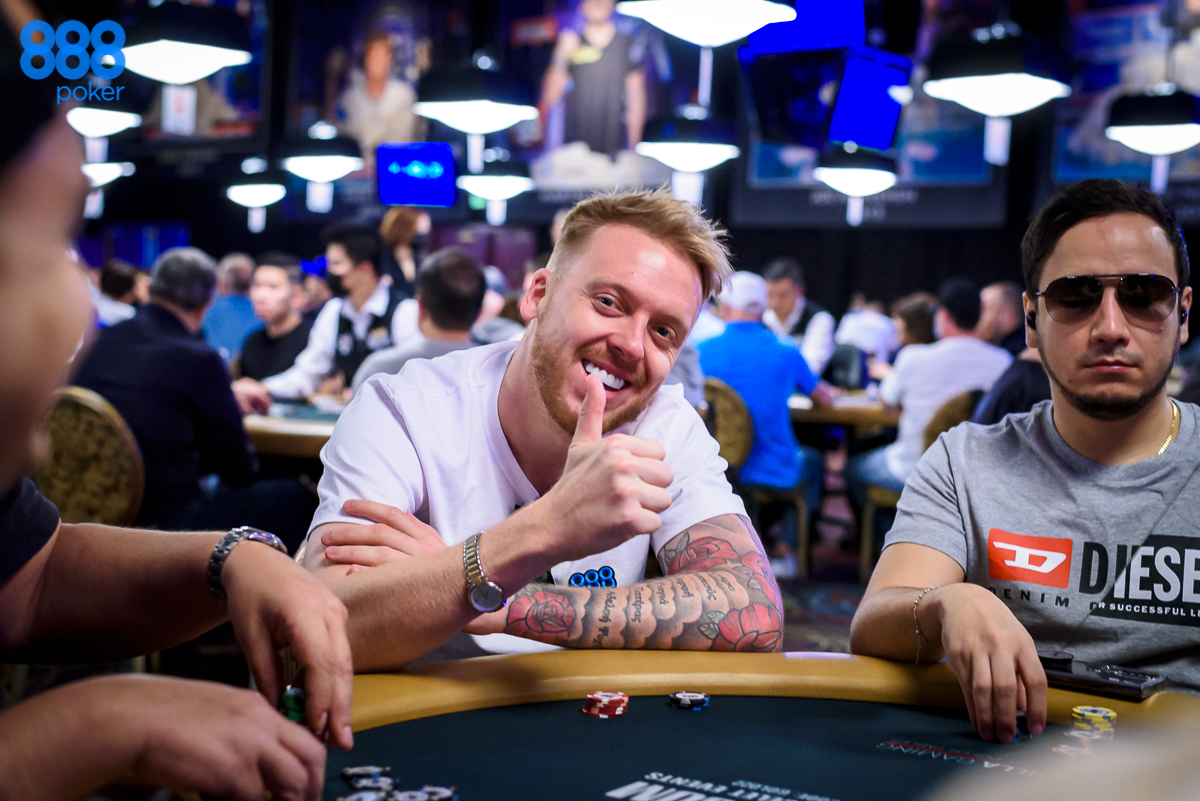 In addition to the JaackMaate YouTube channel, Jack recently ventured into podcasting with the "Happy Hour Podcast" alongside Stevie White and Alex Elmslie (ImAlex).
The show is a hit on Spotify and regularly racks up tens of thousands of views on its YouTube channel.
Becoming Part of the 888poker Family!
888poker's team of ambassadors are at the top of their game when it comes to poker and social influence. We are proud to have such an eclectic and exciting roster of players!
We are more than over the moon that Jack is now representing us at the poker tables as he dons the mantle of 888poker ambassador.
Amit Berkovich, VP, Head of Poker at 888, had this to say about the signing:
"We are pleased to welcome Jaack Maate to the 888poker family as our latest Cultural Ambassador. As one of the most prominent social media influencers in the UK, Jaack is known for providing high-quality entertainment to his audience and, in recent years, has become an avid and keen poker player, highlighting the fun and excitement that comes with playing poker casually amongst friends and family.
"We believe he mirrors 888poker's values perfectly and is a fantastic partner to showcase our commitment to delivering engaging, creative, and exciting experiences to players around the world."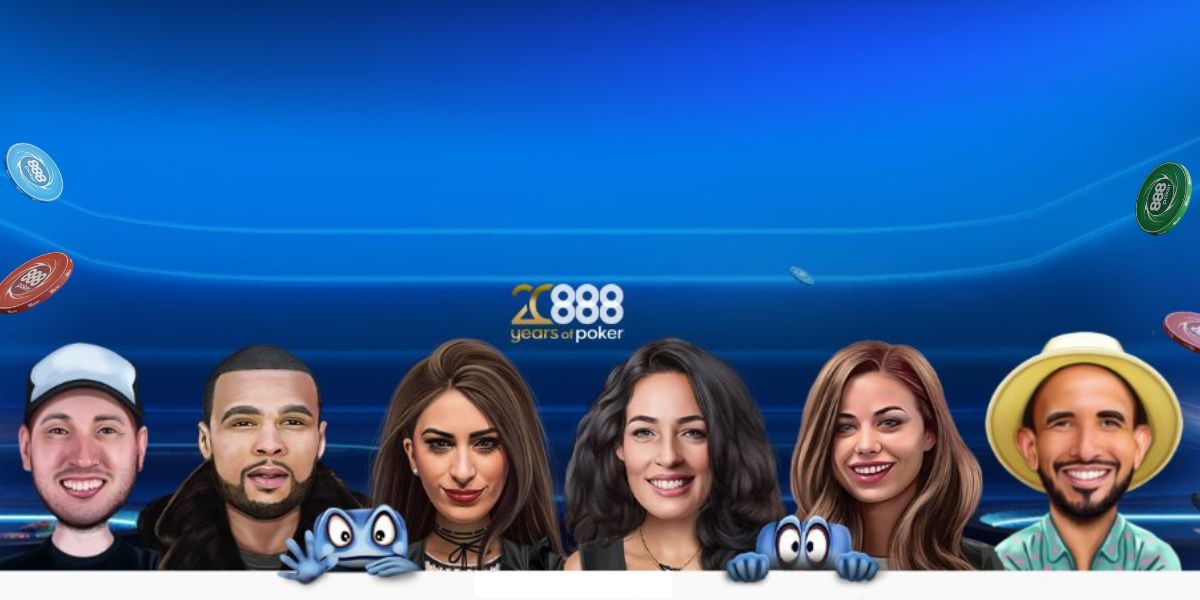 Here's what Jack had to say about joining the team:
"I am truly privileged to become one of 888poker's first creator ambassadors. I've only been working with them for a short time. But the poker lessons I've learnt and the experiences I've lived are already things I don't think I'll ever forget.
"Team 888 is class all the way with loads of experience, and they're a fun bunch as well. Chris Eubank Jr. is, of course, another fellow cultural ambassador for 888poker, and I'm a big boxing fan too. So, it's an honour to be alongside him.
"The 888poker family is a fantastic community, and I'm certain I will learn a lot from them. I can't wait to play more poker and, hopefully, win some tournaments along the way.
"I'm also looking forward to introducing my current audience and new followers to this amazing poker community and having them be part of my newfound experiences!"
Join us in welcoming Jack to the team in a special $5,000 Freeroll with a $1,000 bounty on his head. It's all happening on 16 August at 21:00 GMT.
Get the freeroll password on his socials below.
Follow JaackMaates's poker journey on his social media channels: