888poker LIVE makes its second stop on the live poker schedule in a city near and dear to our hearts – London! From 12-23 April 2023, we'll host the 888poker LIVE London Festival at the prestigious Grosvenor Victoria Casino, affectionately known as The VIC.
This location is home to one of Europe's most celebrated poker rooms. The building is one of London's oldest and most legendary venues, smack-dab in the heart of the city.
The highlight of the series is the multi-flight £1,100 buy-in Main Event.
The tournament Day 1A will kick off on 20 April at 12pm GMT, with Day 1B happening on 21 April at the same time. Day 1C Turbo will also play out on 21 April at 9pm GMT.
A few other tourneys you should keep an eye on are the following –
Event 1: £440 buy-in multi-flight Mystery Bounty Opening Event, 13-16 April
Event 3: £2,000 buy-in High Roller, 19-20 April
Event 10: £55 buy-in Ladies Event, 23 April
Bear in mind that you'll be able to satellite into several of the scheduled events, online at 888poker and at the casino.
Check out the full 888poker LIVE London Festival info HERE.
Watch the 888poker London Action LIVE!
We'll also be live streaming the Main Event on our 888pokerTV Twitch channel. Make sure to join us for freerolls and giveaways during the live coverage.
Check out the live stream schedule below:
Date

Live Stream

Time (UK)

Time (GMT)

Freerolls (GMT)

20/4/2023

High Roller Day 2

14:30

13:30

18:00

21/4/2023

Royal Squad Special SNG

16:00

15:00

17:00

Main Event Day 1B

18:00

17:00

22/4/2023

Main Event Day 2

12:30

11:30

18:00

23/4/2023

Main Event Final Day

12:30

11:30

18:00
(Hours are subject to change. So, make sure to follow our social media for updates.)
Bag Your Main Event Package for Pennies!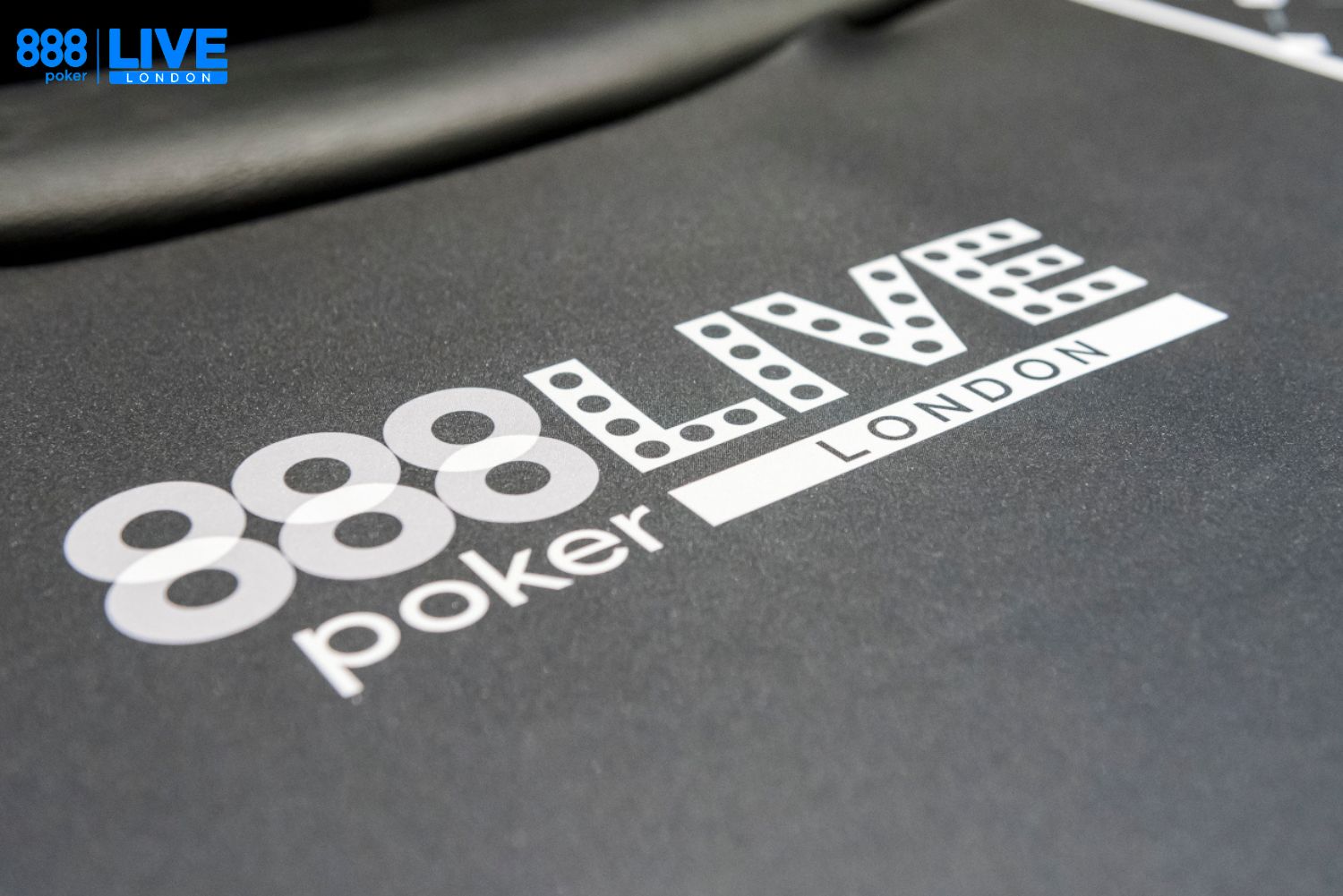 Play our satellites for as low as 1 penny and work your way up to an 888poker LIVE London Festival Main Event package worth $2,200!
Alternatively, you can directly buy into any of our Main Event qualifiers for only $109.
We'll also have $55 Qualifiers to the £440 Mystery Bounty Opening Event.
Here's what's in the 888poker LIVE London Festival luxury package –
£1,100 ($1,400) Seat Entry to 888poker LIVE London Festival Main Event
$500 for accommodation (via Main Event Travel)
$300 for travel expenses (paid into your 888poker account)
Get Rockstar Treatment on the London Royal Squad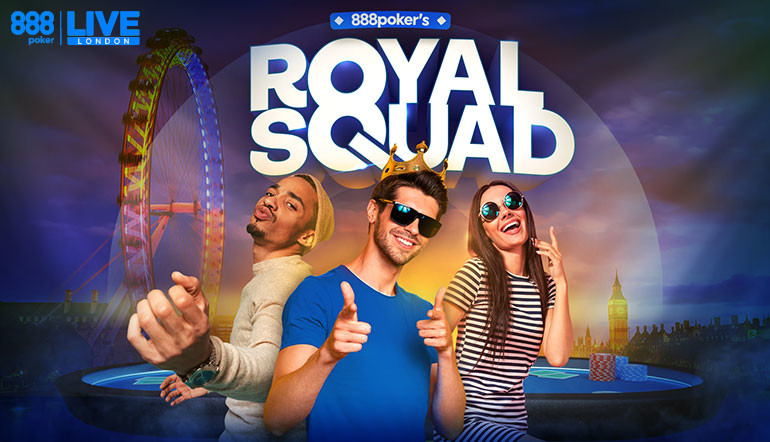 We've got the best offer going for UK poker players! The Royal Squad is coming to an 888poker client near you.
Just imagine it – you and two mates can be heading to London from 19-23 April to play the upcoming 888poker LIVE Main Event and bag tickets to a mint football match.
Simply nab top honours in a special $5 buy-in 888poker online tournament – exclusively for UK players – happening on Sunday, 9 April.
Here's what's on the table in this fantastic London weekend-getaway package worth £10,000, including travel and accommodation (see T&Cs for full details):
3 Tickets to a Top-Tier Football Match
3 Seats to the 888poker LIVE Main Event in London
A Seat in an Exclusive, Live-Streamed Game with 888poker Pros
888poker LIVE London Festival Schedule
Check out the full 12-day tournament schedule below:
Date

Event name

Entry Fee

Start Time

Wednesday

12th April

Mystery Bounty +

Mini 888 Satellite

£132+18

7pm

Thursday

13th April

Mystery Bounty 1A

£200+£200+£40

3pm

Friday

14th April

Mystery Bounty 1B

£200+£200+£40

3pm

Saturday

15th April

Mystery Bounty 1C

£200+£200+£40

3pm

Mystery Bounty 1D- Turbo

£200+£200+£40

9pm

Sunday

16th April

Mystery Bounty Day 2

12pm

Mini 888 1A

£400+£44

3pm

Main Event Satellite Cashout

£125+£15

7pm

Monday

17th April

Mini 888 1B

£400+£44

3pm

High Roller Satellite Cashout

£200+£20

7pm

Tuesday

18th April

Mini 888 1C Turbo

£400+£44

12pm

Mini 888 Day 2

£400+£44

4.30pm

High Roller Satellite Cashout

£200+£20

7pm

Wednesday

19th April

High Roller Satellite Cashout Turbo

£200+£20

12pm

High Roller Day 1

£1800+200

3pm

The Dash Rumble

£180+£20

4pm

Mini 888 Day 3

£400+£44

5pm

Main Event Satellite Cashout

£125+£15

8pm

Thursday

20th April

888Live London Festival ME Day 1A

£1000+£100

12pm

High Roller Day 2

£1800+200

2pm

Main Event Satellite Cashout

£125+£15

7pm

Friday

21st April

888Live London Festival ME Day 1B

£1000+£100

12pm

888Live London Festival ME Day 1c - Turbo

£1000+£100

9pm

Saturday

22nd April

888Live London Festival ME Day 2

£1000+£100

12pm

The Big Shot Day 1

£300+£30

2.30pm

Sunday

23rd April

888Live London Festival ME Final Day

£1000+£100

12pm

The Big Shot Final Day

£300+£30

12.30pm

Seniors

£130+£20

1pm

PLO 4/5/6 Bounty

£150+£150+£30

3pm

Ladies Event

£50+£5

7pm