After five weeks, hundreds of events, and millions in prize money awarded, the Millions Superstorm wrapped up on 888poker over the weekend. The series, began on September 10 and ended with the highly-anticipated 888Millions Main Event. It had had been hosting daily Day 1 flights throughout the series.
All told, 3,196 entrants participated, But, on Sunday's Day 2 of the $320 buy-in, $1 million guaranteed Main Event, just 567 returned to action.
After 7 hours and 35 minutes of play, it was 888poker Ambassador Dominik "888Dominik" Nitsche emerging victorious. It was his birthday, nonetheless.
He came back from being down to just 7BB to bag for a hefty, first-place $121,146.01.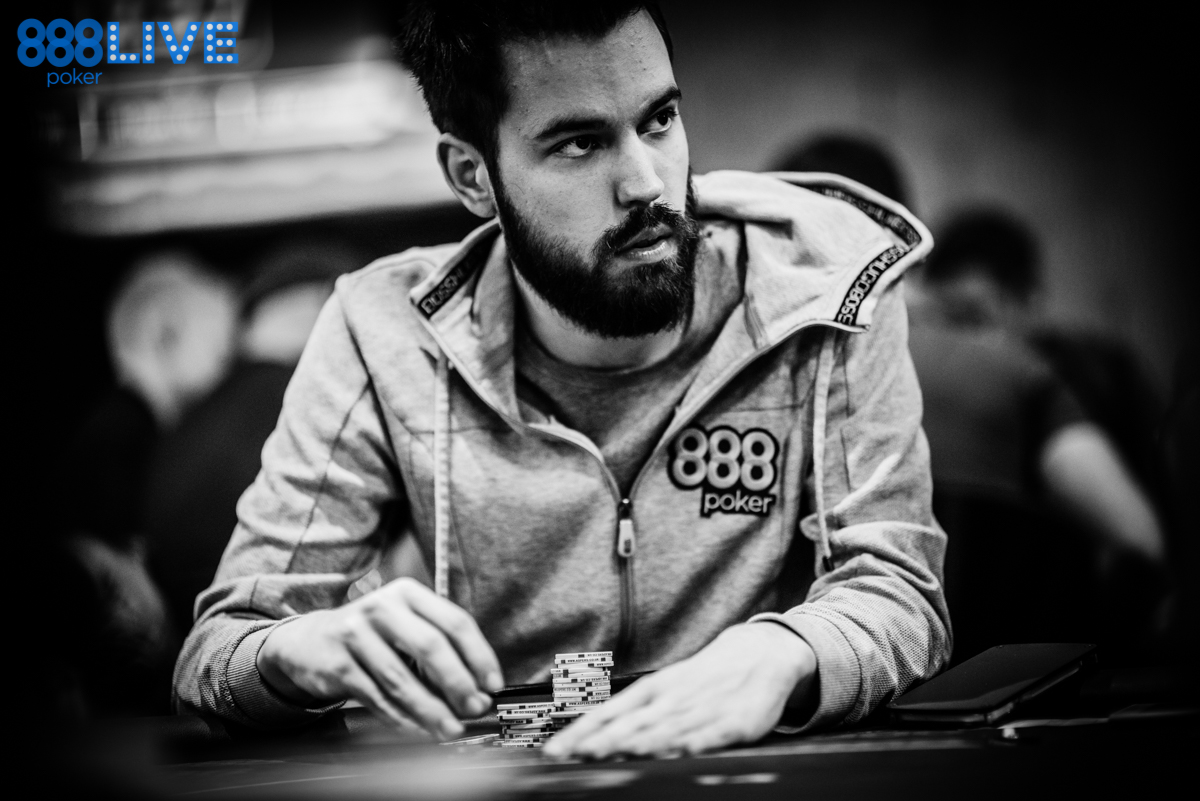 Nitsche wasn't the only player to secure a six-figure payday. The final four worked a deal at the final table. It saw three players each lock up $106K or more.
Main Event Final Table Results
1st – Dominik "888Dominik" Nitsche (UK) … $121,146.01*
2nd – "GarbinaD" (Malta) … $112,608.59*
3rd – "Artemka168" (Russia) … $106,193.93*
4th – "MrMarley83" (Canada) … $80,551.47*
5th – "kiskutya23" (N/A) … $45,000
6th – "DreamLikeMe" (N/A) … $30,000
7th – "dulek_jason" (N/A) … $25,000
8th – Eduardo "franguet" Rocha (Brazil) … $20,000
9th – "joolius" (Lithuania) … $15,000
*Denotes four-way deal
Others to finish in the top 300 and cash the tournament were –
"heroes333" (12th - $5,000)
Fabrizio "DrMiKee" Gonazalez (24th - $4,500)
"PKaiser" (38th - $4,000)
"KToFTW" (56th - $3,000)
"carbondating" (78th - $2,400)
"Spackend" (122nd - $1,000)
"Sw33ney" (139th - $900)
"Papillon" (163rd - $800)
"N33dCoaching" (220th - $700)
888Millions Final Table Action
Nitsche began the final table as the second-shortest stack. But an early double set him on the right track. He proceeded to carefully navigate his way through the field as four players bowed out.
With five players remaining, Nitsche notched his first knockout. His ace-three suited held against the king-five of "kiskutya23" all-in preflop.
At that point, Nitsche sat third in chips and the final four agreed to their ICM deal. It left $20,000 on the table for the winner. Nitsche then picked up ace-ten to dispatch "MrMarley83", who was out-kicked with ace-deuce.
With three players remaining, Nitsche once again held ace-ten. But this time he found himself dominated by the ace-king of "Artemka". Still, Nitsche was not to be denied as a ten appeared on the flop.
That win sent him into heads-up play with a more than 2:1 chip lead over "GarbinaD".
In the final hand of the tournament, it was Level 39 (325,000/650,000/81,250) when "GarbinaD" shoved holding the K♦10♣. Nitsche called holding the A♥9♦.
The Q♥9♥9♣ flop gave Nitsche trip nines, but the J♦ gave "GarbinaD" a straight. Nitsche was looking to pair the board or hit his kicker to win it.
He did just that when the Q♦ spiked on the river.
How Did the 888poker Ambassadors Do?
888poker Ambassador Sofia "sofialovgren" Lövgren punched her ticket to Day 2 in the penultimate starting flight. But she did so with just 9,455. As such, she didn't have to long to wait as she he made her move in the very first hand of Day 2.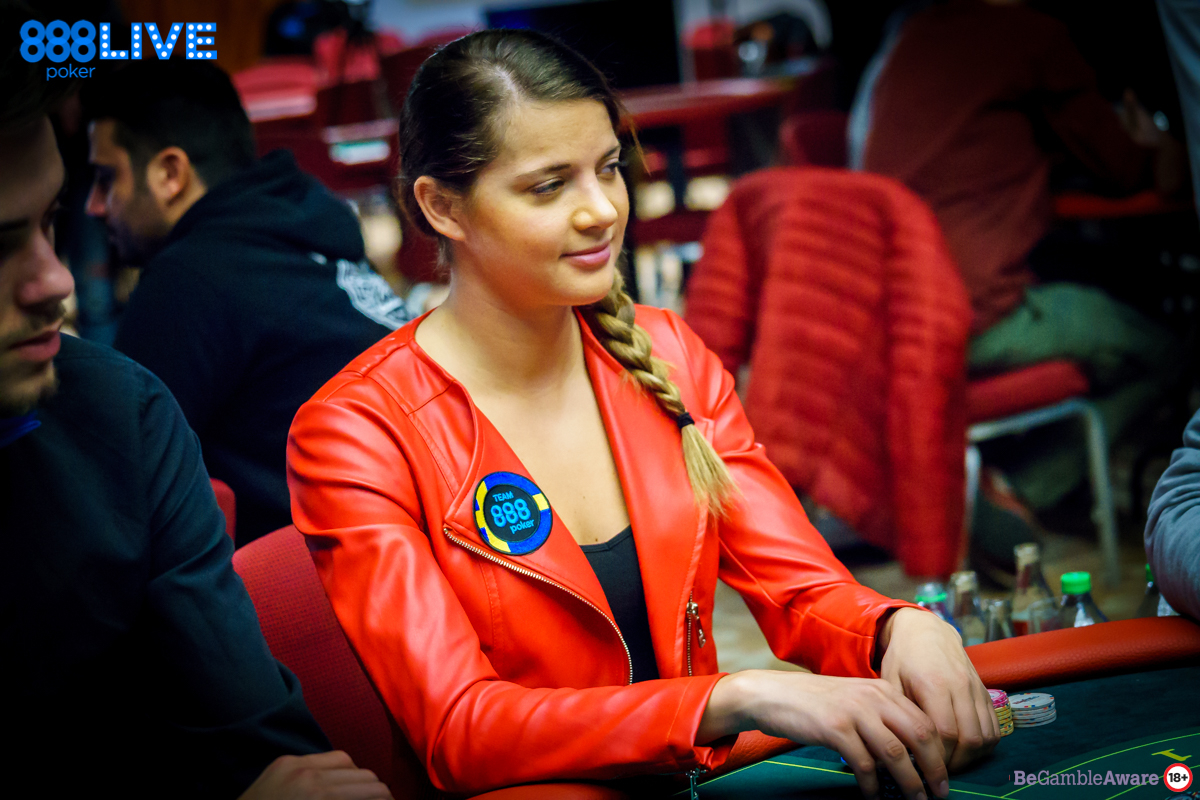 She jammed from middle position holding the J♠9♦. The big blind "t8ofdiamonds" called holding the K♣3♣ in the big blind.
The board ran out 8♦7♣A♥6♠8♣ and just like that the Swedish pro was gone.
She was soon joined by her fellow countryman and 888poker Ambassador Martin "MJacobson888" Jacobson. He got his short stack all in preflop in a three-way hand.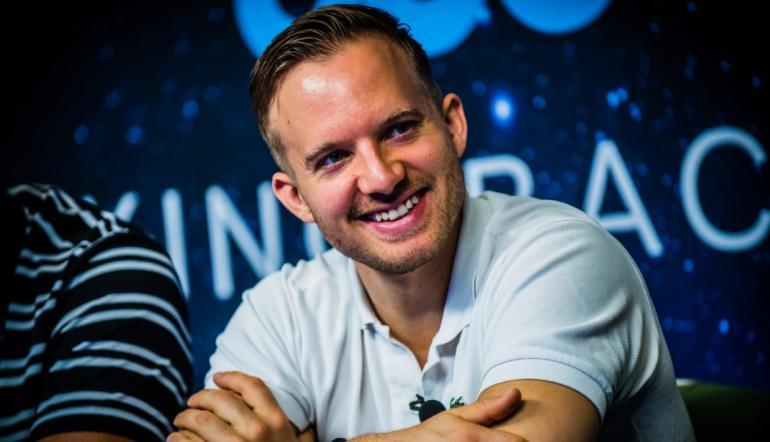 He held the K♣Q♦ but was in third place as his opponents held pocket tens and aces. The 2014 World Series of Poker Main Event champ flopped a king, but that was all the help he got as both the turn and river bricked.
A little over an hour later, Ana "AnaMarquez." Marquez joined them on the rail. She lost most of her chips in a race with ace-king suited to the pocket queens of "InfoDealer". Next, she lost the rest with her queen-jack suited.
The hand failed to get there against the Big Slick of "Belz3bu7". Although she did flop an up-and-down straight draw. Marquez exited in 219th place for $700.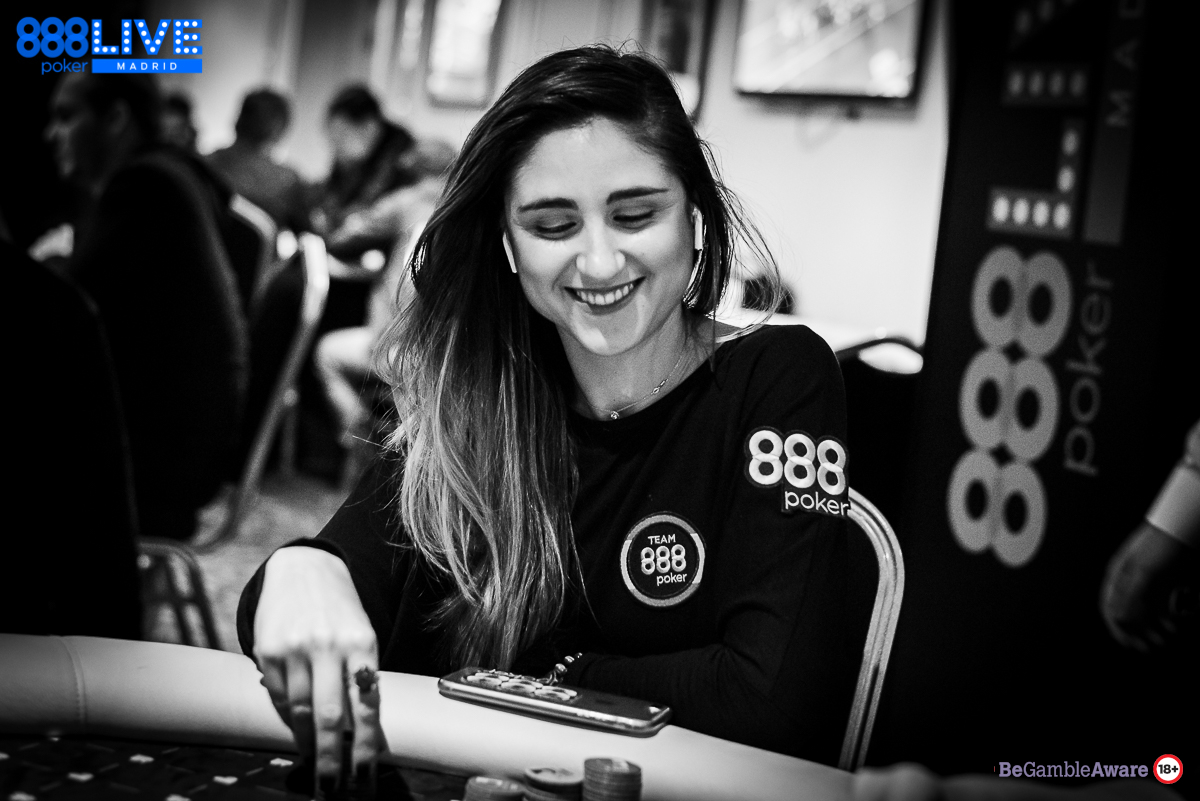 While those three 888poker Ambassadors didn't have much luck, obviously Nitsche did, In Level 24 (8,000/16,000/2,000), he found himself in a three-way all-in situation. While he was the big stack, he was behind with pocket jacks against the aces of "Tuna_lover", "madhand228" was way behind with the A♣10♣.
However, The J♣J♦2♦ flop gave Nitsche quads! The running 9♣ turn and 5♣ river gave "madhand228" the meaningless flush. Nitsche eliminated two opponents.
Niklas "tutten7" Astedt Wins High Roller
On Tuesday, October 6, the $530 High Roller saw 132 players rebuy 33 times. The guaranteed $100,000 prize pool would be paid out amongst the top 18 finishers.
Among those to cash but fall short of the final table were –
"Jore007" (16th - $2,050)
"DimaDemon666" (13th - $2,150)
and "ilicinnnnn" (10th - $2,250)
- just to name a few.
The final table was full of familiar faces. They included Swedish players Robin "Inho" Ylitalo and 888poker Ambassador Sofia "sofialovgren" Lovgren. They finished in seventh and fifth place for $4,000 and $6,000, respectively.
While neither was able to close it out, their fellow countryman Niklas "tutten7" Astedt did. After 7 hours and 25 minutes, he bested "IamBudha" in heads-up play to win the title for $23,000.
Astedt was a former No. 1 online poker player in the world according to PocketFives. Although right now he currently sits in fifth place. All told, he has more than $21 million in online lifetime earnings.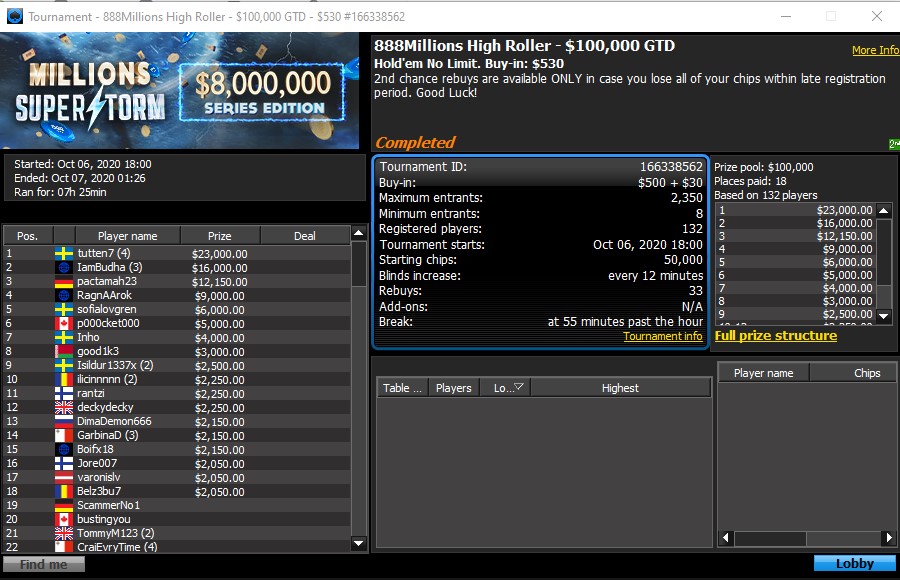 High Roller Final Table Results
1st – Niklas "tutten7" Astedt (Sweden) … $23,000
2nd – "IamBudha" (N/A) … $16,000
3rd – "pactamah23" (Germany) … $12,150
4th – "RagnAArok" (N/A) … $9,000
5th – Sofia "sofialovgren" Lovgren … $6,000
6th – "p000cket000" (Canada) … $5,000
7th – Robin "Inho" Ylitalo (Sweden) … $4,000
8th – "good1k3" (Belarus) … $3,000
9th – "Isildur1337x" (Sweden) … $2,500
888Millions Superstorm Winners
One player who had a solid final week in the 888Millions Superstorm was Romania's "Ph4N888". They captured two titles.
First, they topped a 942-entry field to win the $22 Mini PKO 8-Max - $20,000 GTD for a $1,978.70 top prize and $1,229.56 progressive bounty.
The next day, they were back at it navigating a 394-entry field to win the Saturday $33 BIG Fish - $12,000 GTD for an additional $2,322.
As PokerNews pointed out, others to win titles were –
Ryan "planty1994" Plant
Carlos "MagicClaw" Acosta Silva
Vangel "Machkonti" Apostolov
Alexey "gunning_4you" Ivanov
Anton "VnilaVader" Herrman
Ronan "Sw33ney" Sweeney
Matthew "ProPriced" Price
Other country's with title wins in the final week included Argentina, Sweden, Belarus, Germany, Brazil, Russia, Ukraine, and the UK, among others.
Here's a look at some of those who've captured 888Millions Superstorm titles in the last week of the series.
Event

Entries

Prize Pool

Winner

Country

Prize

$530 High Roller –

$100,000 GTD

165

$100,000

"tutten7"

Sweden

$23,000

888Millions $55 Mini High Roller –

$30,000 GTD

559

$30,000

Sw33ney

UK

$5,757

$109 PKO 9-Max –

$50,000 GTD

427

$50,000

SuperBellota

Argentina

$10,564.92

$22 Mini PKO 9-Max –

$20,000 GTD

879

$20,000

slkshoota

UK

$3,466.72

$160 PKO 8-Max –

$50,000 GTD

318

$50,000

Gravemaker86

UK

$10,234.78

$22 Mini PKO 8-Max –

$20,000 GTD

942

$20,000

Ph4N888

Romania

$3,208.26

888Millions $44 PKO 8-Max –

$5,000 GTD

134

$5,360

Nehay

Belarus

$1,366.89

Friday $55 Monsoon –

$12,000 GTD

236

$12,000

NakedNaked

Ukraine

$2,580

888Millions $55 DeepStack –

$30,000 GTD

577

$30,000

CHIT4T0R

Brazil

$5,700

$22 Mini DeepStack –

$20,000 GTD

896

$20,000

al26ex

Russia

$3,549.70

Saturday $33 BIG Fish –

$12,000 GTD

394

$12,000

Ph4N888

Romania

$2,322

$109 6-Max –

$30,000 GTD

323

$32,300

__APO__1

Germany

$7,429

$22 Mini 6-Max –

$20,000 GTD

915

$20,000

onebeerpls24

Belarus

$3,800

$88 Sunday PKO 8-Max –

$15,000 GTD

199

$15,920

LuLu_2020

Germany

$3,650.05

$109 Sunday Challenge PKO –

$25,000 GTD

280

$28,000

S24NBO

UK

$6,249

$109 Sunday Mega Deep –

$100,000 GTD

964

$100,000

Agustin12389

Argentina

$18,350

$55 Mini Main Event –

$75,000 GTD

1501

$75,050

Jefffrr8

Canada

$12,954.10
Are you ready for a game changer? Keep it locked to 888poker for big news in the near future!