Sweet.
Cordial.
Helpful.
Humble.
You would think with a list of attributes like that, Martin Jacobson would get eaten alive by the lion that is poker, but he's not stupid enough to stick his head inside.
In 2008, Jacobson qualified for the World Series of Poker (WSOP) Main Event competing in an online satellite. He had the option to take the money - and $10,000 was a lot of money - but after a phone call to his biggest fan (his mum), Jacobson was on a plane to Vegas to compete in his first-ever major live event.
His voyage ended after his third hand.
Fairytale endings like that typically end in a mental institution, doped and drugged in a room as white as a dealer button. But there's nothing typical about Jacobson. Six-years later, after picking up the unwanted tag of being one of the best players in the world never to win anything, he won something.
The 2014 WSOP Main Event, for $10m.
The man who used to chop other people's onions for a living produced tears in the eyes of those who loved him. He became the most talked about player in the poker. Everyone wanted a piece of him.
Patience.
That's another one of Jacobson's qualities.
Three years after that famous win, the time is right for Jacobson to once again step beneath the crackling bulbs of the limelight. The patient wait has been worth it.
Martin Jacobson is joining 888poker.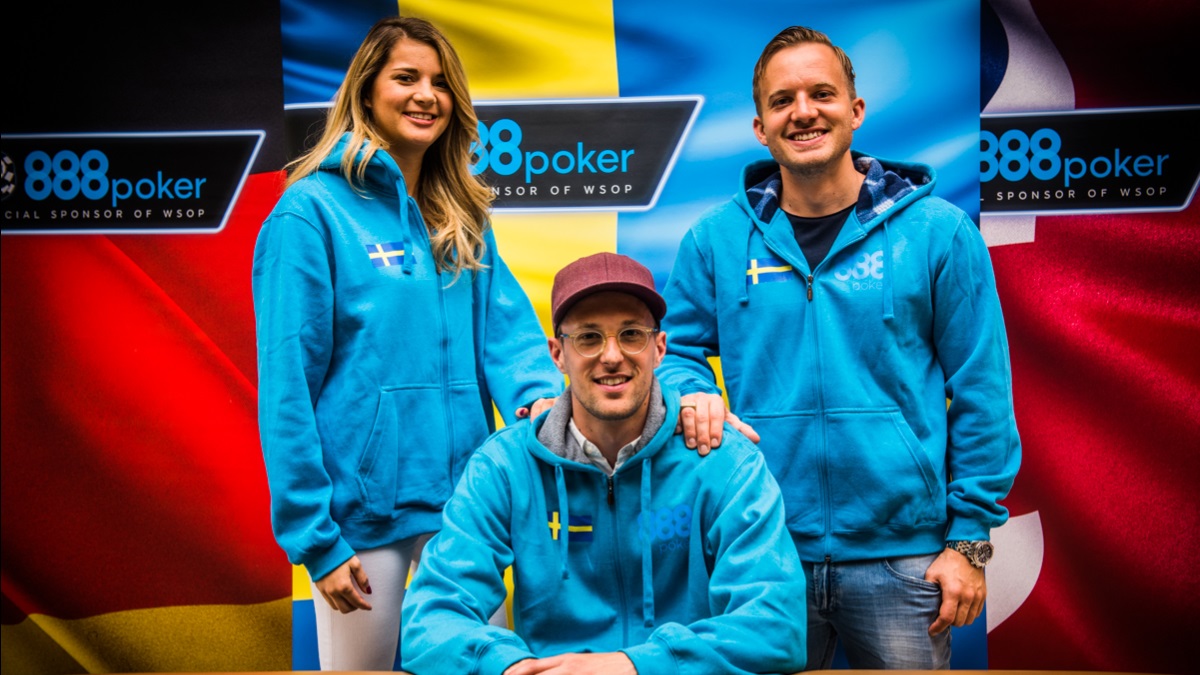 The Former World Champion Joins 888poker
"888poker and I have a mutual interest to make poker great again in 'taking back the game,' says Jacobson. "888poker's goal is to host prestigious events with huge guarantees affordable to anyone by providing a wide range of buy-ins along with satellites to all tournaments."
Prestigious events?
Huge guarantees?
That sounds like the mould from which live tournament poker has been cast. When I look at Jacobson, I see someone who never seems to be too far away from a variety of choice.
Why 888poker?
"They are a world leader when it comes to innovation within the game," Says Jacobson. "Implementing the "Action clock" to all their Main Events and High Roller tournaments was the act of a market leader. Moreover, they have shown an intense interest in listening to the players and facilitate accordingly."
That makes more sense. Jacobson ain't no slave. There are no marks on his wrists and ankles. No signs of brown rust. Money has never been the motivating factor for Jacobson. The Swede has always been in the business because he loves the business. If he can't effect change from within, then he's nothing more than a stuntman, bruised from the battering ram of community pressure that would smack him in the face with the heat of a right hook from Tarzan.
"888poker has shown a rare willingness to listen to the players to improve their product and services," says Jacobson. "With my years of experience and understanding of the poker landscape, I will be able to help them achieve their goals with much better accuracy.
"After a few years on the down low, poker is finally booming again. With this partnership, we will both be able to accomplish our shared mission of growing the game to its full capacity and making sure that everyone gets the best experience possible."
And how does Jacobson expect to do that?
"I will actively work closely with the board and share my knowledge and experiences from a player's perspective. This will contribute to a better experience for all the players, both regulars and newcomers."
The wise words of a World Champion.
Giving Back to the World
Let's get something straight here.
Martin Jacobson doesn't need this partnership. He is a bomb. You put this man into a situation, and he explodes, and goodness flies everywhere. You feel his calmness and tranquillity in his presence. He has money; he has the life.
So why is he doing this?
He's a servant.
He exists to give back tenfold.
And you expect that from a man who represents Raising for Effective Giving (REG), a meta-charity created to persuade poker players to donate a percentage of their funds to help make the world a better place.
"888poker see the importance of charitable contributions and are looking to integrate it as a standard fixture in all of their LIVE events. This statement of intent is something I value highly, and therefore I'm incredibly excited to come on board."
Jacobson joined REG a month before his final table appearance in Las Vegas and told me that it felt good to donate $250,000 of his purse to effective charities created to help reduce suffering in the animal kingdom.
Working alongside a market leader like 888Poker affords him the platform to reach more people through his advocacy work, something that 888poker themselves are more than happy to be a part of. But it's not just the animals that Jacobson wants to help. He wants to help people realise that if he can do it, then they can do it.
"I want to help people realise their dream of starting from the bottom and eventually becoming a World Champion," says Jacobson. "I believe that everyone who has accomplished great things in poker has an amazing story behind them because we all have a long journey behind us. From the moment we learnt the rules of the game until we start lifting trophy's, there are no shortcuts."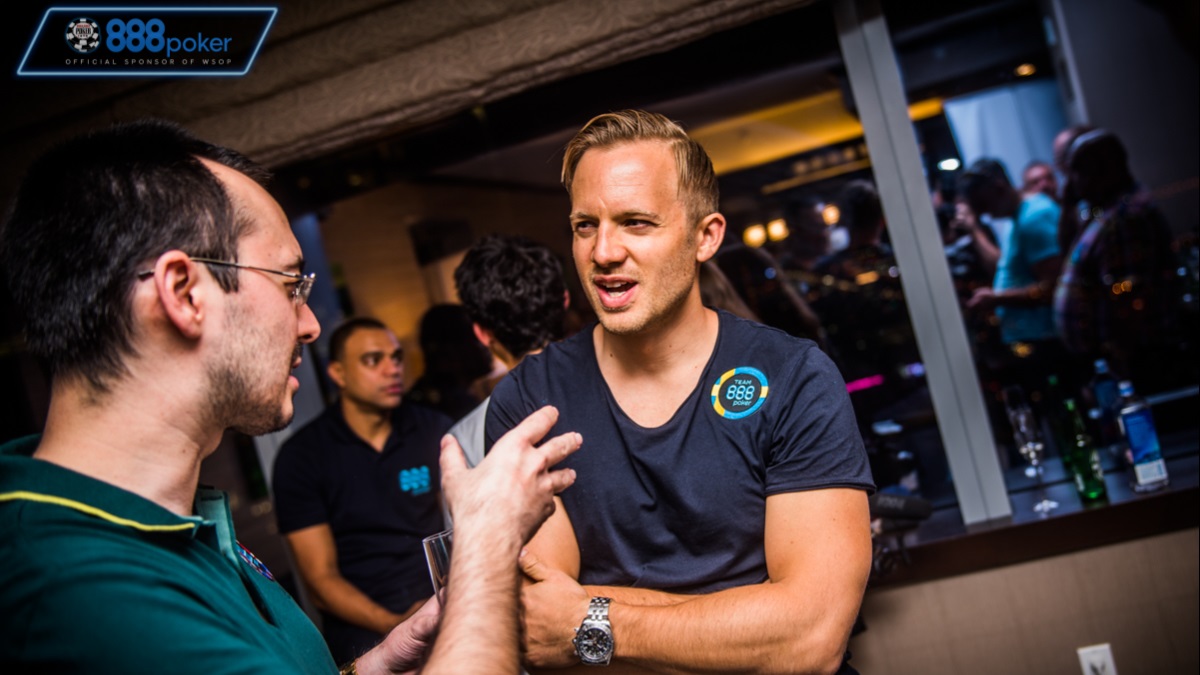 There Are No Shortcuts.
During his build-up to the 2014 WSOP Main Event, Jacobson said that he felt nobody was as prepared as he was for that moment. He is the consummate professional, and he will bring that quality into the 888poker dressing room.
"My professional work ethic, integrity, passion and respect for the game are my greatest strengths as an ambassador," Jacobson tells me.
I look at him with his buff biceps, blonde 'just got out of bed' hair that looks amazing, specs that make him look like a child of Oxford, perfect tone, and a sense of serenity and I wonder if there are any weaknesses.
"Every poker player's biggest weakness will always be their ego," says Jacobson, which tells me that at times there has been a little paint chipped from those skull-white walls.
So how does one keep that ego in check?
"I find a sound balance of all the aspects of my life, whether it be poker, investments, relationships, travelling, training, recovery," says Jacobson. "I don't overthink about the future; I rather put my focus on the present and trust that everything is going to work out just fine."
And right now, that present moment, sees him joining one of the most impressive line-ups of ambassadors in the game.
I trust that everything is going to work out fine.