Poker has become an increasingly popular pastime and professional career for many individuals around the world. Whether you are a recreational or professional player, the ultimate goal is to win. And in order to win, you need to have a solid bankroll strategy. In this article, we will explore five tips from 888poker Ambassador and professional poker player, Vivian Saliba, on how to build your poker bankroll.
Tip 1: Play Freerolls
The easiest way to build your bankroll without spending a penny is by playing freerolls. Freerolls are poker tournaments that have no entry fee, but still offer real money prizes. This is a great way to practice, learn, put in volume, and win money without risking anything.
Tip 2: Participate in Contests
Enter contests to raise your financial situation. Some online poker rooms run competitions where players can contend for buy-ins, rewards, and other stuff. You'll find a ton of promotions you may participate in by following them on social media. Also you can increase your bankroll by gathering winning tickets, playing for bigger stakes than you typically would, or even keeping the buy-in for a specific game.
Tip 3: Complete Challenges
Another strategy for increasing your bankroll is to complete challenges. You can do that by taking advantage of the rewards and challenges that many online poker rooms offer. Tokens, buy-ins, and prizes, for instance, are offered in 888poker challenges and mini-games. During events with even higher prize pools than usual, you can occasionally win unique freeroll tickets. Use special coupons to make deposits and gain bonuses as one approach to get more value when shopping online.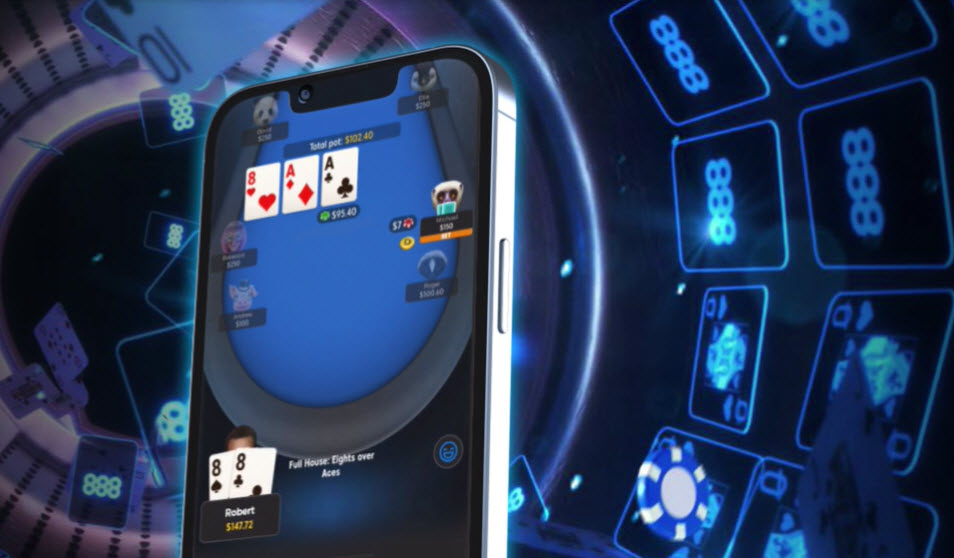 Tip 4: Start Slow
Building a bankroll takes time and patience. It is important to start slow and play the smaller buy-ins before moving up in stakes. This allows you to make sure you have the funds before you move up and to check that you have the skills to beat the higher limits. Going too fast and having a major setback can be upsetting and more costly than taking your time. Patience is a quality that will help you during your bankroll construction period.
Tip 5: Risk Management is Key
Risk management is a crucial factor in building your bankroll. The bigger your bankroll is compared to the buy-ins you're playing, the lower the chance you'll bust it all and have to start again. Your bankroll is a tool, and you should take care of it. Of course, you could risk and play some higher buy-in games, but if you lose, you could end up having to start all over again playing freerolls. The idea is to have a consistent evolution and increase your bankroll. Consider playing 100 tournaments of $1 each rather than risking it all on just one $1000 tournament. Volume is the best approach to building your bankroll.
Summary
Creating a poker bankroll takes time, patience, and strategy. By putting these five suggestions from Vivian Saliba into practice, you may create a strong strategy to enhance your bankroll and your chances of success. Play freerolls, enter competitions, finish challenges, take it gradually, and use sound risk management techniques. You may become a successful poker player and accomplish your objectives by keeping these suggestions in mind. Success at the tables!