Poker fans have plenty of familiarity with some of the more prominent names who have won the $10,000 World Series of Poker Main Event. Johnny Chan took back-to-back titles in 1987 and 1988, only to be denied a third straight in 1989 by Phil Hellmuth.
Poker history buffs will recall Johnny Moss winning three of the first five events or "Amarillo Slim" Preston winning in 1972 and bringing the game some of its biggest promotion at the time with appearances on The Tonight Show with Johnny Carson.
Doyle Brunson's back-to-back wins in 1976 and 1977, both with a 10-2 hand when he took the title, are certainly etched in poker lore.
Modern players earn plenty of accolades, and with coverage on ESPN and other platforms, those winners are much more recognisable. But what about some of those more obscure names who have claimed poker's biggest crown? What stood out about those wins and how have their poker careers gone since?
Here's a look at some of those Main Event winners and their poker stories.
1970s: Sailor Roberts and Hal Fowler Grab the Gold
Most of the Main Event winners of the 1970s became real poker legends like Moss, Brunson, Preston, Puggy Pearson, and Bobby Baldwin. Some were the original road gamblers, travelling from game to game in Texas and other states in the South and Southwestern U.S. looking for action.
But a few names may not be known to most poker fans. Brian "Sailor" Roberts was from San Angelo, Texas, and won the Main Event in 1976. The event was winner-takes-all at that time, and he topped a field of 21 players to win $210,000. In 1974,
Roberts won his first bracelet in $5,000 No Limit 2-7 Lowball Draw. He earned his nickname after serving in the Navy during the Korean War. He and Brunson became friends (along with Preston) and travelled the state together playing cards.
"... I forged a wonderful relationship with Sailor Roberts, who was not only a great friend, the most charismatic and dependable friend a person could ever have, but my traveling and gambling partner on the Texas Circuit," Brunson writes in his autobiography The Godfather of Poker.
After passing away in 1995, Roberts was inducted posthumously into the Poker Hall of Fame in 2012.
One of the great things about the WSOP is that recreational players can give it a shot against the game's best. These players occasionally break through to bring home a bracelet. In 1979, Hal Fowler became the first non-professional poker player to win the Main Event.
Fowler, who is originally from Vermont and later lived in California, worked as a public relations executive. Fowler defeated Bobby Hoff heads-up for the title, and his win is considered one of the most unlikely in the history of the WSOP. At the time, Hoff was considered one of the best No Limit Texas Hold'em players.
Author Jim McManus notes this about Fowler's victory in his book Cowboys Full: The History of Poker: "In a bona fide secular miracle, the PR man had arrived at the final table with $2,000 of the $540,000 in play. Making the odds against him even more prohibitive, he was up against the likes of Moss, [Crandell] Addington, Bobby Baldwin, and a young, cocaine-addicted poker genius out of Houston by the name of Bobby Hoff.
"Yet Fowler somehow managed to surf a tsunami of luck – hitting inside straight draws, backdooring flushes, sucking out in huge hands, all this while popping as many as twenty Valiums for his nerves – to a showdown with Hoff."
Fowler scored $270,000 and his only bracelet after topping the field of 54. He passed away in 2000 at age 73.
1980s – Bill Smith: Beer and a Bracelet
This decade brought a list of Hall of Famers to the Main Event winners circle – players such as Hellmuth, Chan, Stu Ungar, and Tom McEvoy. One lesser-known player stands out in this decade.
Bill Smith won the 1985 Main Event after battling Poker Hall of Famer T.J. Cloutier heads-up. Smith took home $700,000, and Cloutier went on to finish runner-up again in the 2000 Main Event to Chris Ferguson.
Smith was remembered by many of his contemporaries as a force at the table. He was born in 1934 in Roswell, New Mexico. He hit the road playing poker like many of his contemporaries after serving in the Navy during the Korean War.
Former WPT commentator Mike Sexton remembers him as a player who always had a beer when playing and much more aggressive than most players at the time.
"The guy wasn't afraid to make a big bluff," Sexton says. "He had a lot of heart."
Many recall Smith wearing a sharp suit when playing with a cigarette, usually in his mouth. He also appeared at two other Main Event final tables – finishing fifth in 1981 and 1986.
Smith passed away in Las Vegas in 1996 at age 61 after a life devoted to playing poker for a living. Cloutier, who had been a good friend of Smith, said the death was a result of complications derived from years of alcoholism.
A sharp player remembered by many poker legends, Smith wasn't an unknown at the time and brought plenty of skills to the table.
1990s – Mansour Matloubi and Hamid Dastmalchi Top the Americans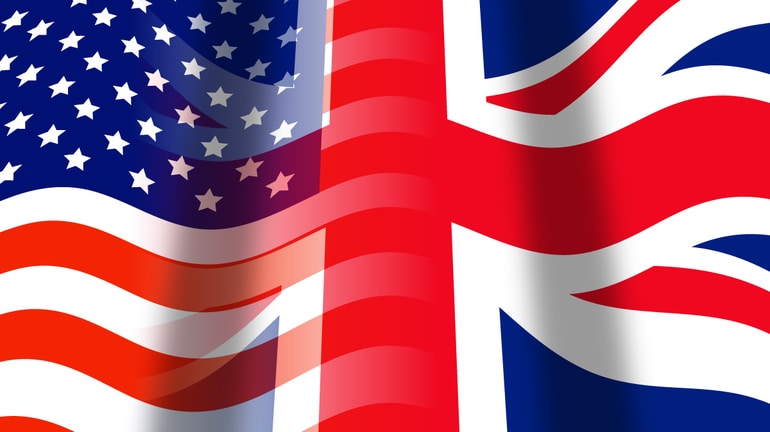 A couple names stand out in this decade, and Mansour Matloubi became the first non-American to win the Main Event in 1990. An Iranian-English professional player from London, Matloubi bested a final table that included Berry Johnston, Stu Ungar, and John Bonetti to take home $835,000.
Because he was considered more of an Omaha player, Matloubi surprised even himself in making the final table.
"When I got to the final table, I thought that I made it as far as I could," he recalls in the book All In: The (Almost) Entirely True Story of the World Series of Poker. "I was surprised when I won the championship. I entered, hoping to get a piece of the pie, and I got it all."
Matloubi went on to finish fourth in the 1993 Main Event, and now has more than $2 million in live tournament winnings. He still occasionally plays tournament poker, his last cash coming in 2016, with the previous one before that in 2006.
Not too much is known about his background, and he seemed to enjoy keeping it that way. As authors, Jonathan Grotenstein and Storms Reback note in All In: "Mansour was something of an international man of mystery. He claimed variously to have worked as both a hotelier and a restaurateur, but when a reporter asked him what his occupation was, he took the Fifth [Amendment]: 'No comment.'"
Two years later, Iranian American Hamid Dastmalchi took down the Main Event for $1 million. The series had seen considerable growth, and the win became the second of three bracelets for Dastmalchi. Growing up in Iran, he learned to play poker at an early age before emigrating to San Diego, California, at age 12.
Mostly a cash game player, after winning the $2,500 Pot Limit Hold'em at Binion's in 1993, Dastmalchi mostly disappeared from the tournament scene. He worked in real estate investing in the San Diego area, and his last tournament cash came in a WPT event in 2002.
An additional bullet point stands out for Dastmalchi. In 1999 he became involved in a lawsuit against Binion's after the casino refused to cash in $865,000 worth of $5,000 casino chips. The dispute arose after Benny Binion's daughter Becky Binion Behnen took over management of the casino from her brother Jack.
"The $5,000 chips were at the centre of a controversy late last year when new Horseshoe owner Becky Behnen declined to redeem millions of dollars worth of gambling tokens," the Las Vegas Sun reported at the time. "She contended the property's previous ownership, which included her brother, Jack Binion, either failed to maintain adequate records of the chips in circulation or was the victim of a counterfeit scheme."
The Nevada Gaming Control Board ruled in Dastmalchi's favour, and he was ultimately able to collect his cash.
The wins by Matloubi and Dastmalchi portended the growth of the game internationally. There would be more non-American born players taking poker's biggest prize in the coming years.
2000s: Robert Varkonyi Goes from Banking to Bracelet
The 2000s would bring significant growth for not just the WSOP, but for the poker world as a whole. The WPT found major success showing players' hole cards and ESPN followed suit in 2003. The timing was perfect. Along with the growth of online poker, Chris Moneymaker came out of nowhere to win the Main Event and all these combined forces launched poker's popularity into the stratosphere.
Poker was a stark contrast to where it was headed just a year before Moneymaker's win. The 2002 Main Event attracted 631 entries (that would balloon to 839 a year later). Just like Moneymaker, Robert Varkonyi was a recreational player and was able to slay the field and a final table that included Ralph Perry and Minh Ly.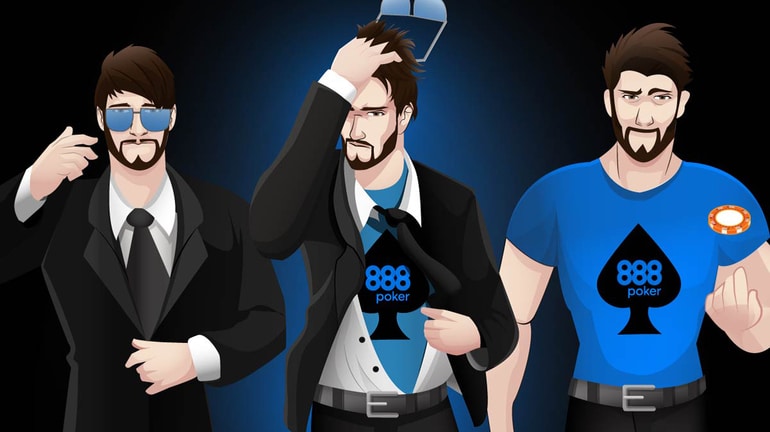 An investment banker from Brooklyn, New York, Varkonyi may not have fit the mould of a stereotype that was building within poker. He wasn't the steely-eyed young gun with a hoodie and sunglasses. He was a married father of two and an amateur who learned the game as a student at the Massachusetts of Institute of Technology.
"Varkonyi's demeanour, in a word, is unimposing – he's short and bald and a bit of a nebbish," from the book All In notes.
While he may have been an amateur, he found success throughout the tournament, including some lucky spots. After a massive suckout on Phil Hellmuth, the Poker Brat didn't give him much hope to win even with 90 per cent of the field already hitting the rail.
"If Robert Varkonyi wins the World Series of Poker, I'll shave my head," Hellmuth said while commentating for ESPN.
The rest is poker history, and Varkonyi was the first of many players to man the clippers on Hellmuth's head of hair that night in Binion's.
The Main Event has become more of a young man's game in recent years as the fields have grown into the thousands and thousands. Winners seem to come into the event with hours and hours of live and online play.
The media spotlight shines on these winners, but amateurs and pros alike through the decades have helped make the WSOP the massive spectacle it is today.