From true crime to talk shows to comedy, podcasting has exploded over the last few years. There is seemingly something for every taste and interest, including the fast-growing poker genre.
This form of audio entertainment inspires pros, streamers, and recreational players to give podcasting their own spin.
Here's a look at the world of poker podcasts, from the history of the medium to some great shows to check out for differing poker preferences. (Note: Shows are listed according to categories and numbered in no particular order.)
Table of Contents
A Growing Podcast Category
Getting set up for a new podcast is relatively straightforward, depending on how high-tech a podcaster looks to go. Some are more professional than others, and there are numerous options when it comes to technology.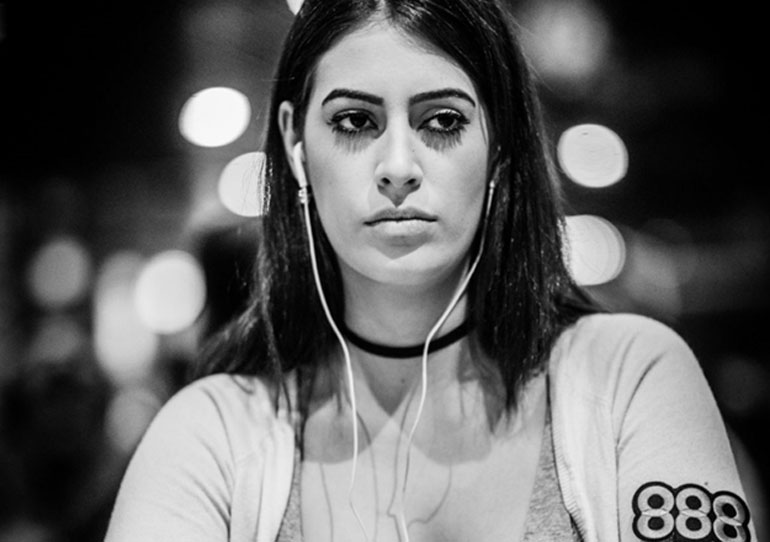 There are also differing distribution platforms such as Apple, Spotify, Amazon Music, and others. Some podcasters even utilise YouTube to monetise their shows and help defray some of the costs involved.
Others have found sponsors, partners, and advertisers to make a few bucks to keep the show going. Poker has a wide range of podcasting options.
Poker Strategy Podcasts
Any player looking to improve their game has plenty of options when it comes to resources. There is something for everyone, from books to online sites to training tools.
Many podcasts offer opportunities for players to work on their skills.
Here are a few of those -
1 – Red Chip Podcast
This popular show, hosted by James "Splitsuit" Sweeney, is closing in on 4 million downloads. Look for plenty of strategy coaching sessions, including the following topics:
How to approach player ranges
When to move up in stakes
Thinking about using GTO strategy and much more
The show includes interviews and discussions on topics players might not usually consider – paying taxes, for example.
The show notes, "This podcast is for the poker player on the go. If you want a mini-coaching session on the drive to work or to learn about valuable concepts while on a walk … you're going to love this."
Coach "w34z3l" returns to RCP to discuss the major winrate areas. Press play right now and find out where your winrate is coming from in today's games. https://t.co/DgQyyCaC2F

— Red Chip Poker (@RedChipPoker) March 16, 2022
2 – Crush Live Poker
Poker pro, Bart Hanson, guides listeners on a tour of Texas poker one week and previews the World Series of Poker another week. The show presents quite a mixed bag with some poker strategy from Hanson's own adventures at the tables.
With more than $1 million in live tournament winnings and years as a cash game player, Hanson brings plenty of experience. He helps listeners work on their own games and learn more about poker.
This show hosted by Sky Matsuhashi offers players a quick listen with practical steps to make immediate improvements. The episode titles are straight to the point regarding what listeners can expect.
Some recent episodes included the following headlines –
"Bread & Butter Poker: The #1 Strategy for Increased Poker Profits"
"5 Steps to Improve Your Poker Results"
His question-and-answer sessions tackle other topics. One recent episode was "Poker Q&A: Playing Overpairs, Donk Betting, and Tough Opponents."
Download and pop in the earbuds to see better results at the tables.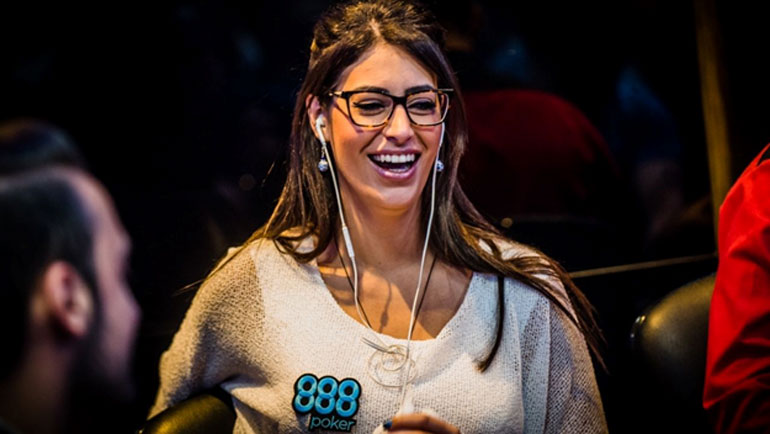 Poker player and comedian Clayton Fletcher mans the microphone in this podcast, aimed at multi-table tournament players. Big-name pros are regular guests and offer their ideas and theories on the game.
As a comedian, Fletcher brings some laughs as well. The show looks at some of the more significant events and other headlines in the poker world.
This show brings a multitude of high-level topics for better decision making and an overall approach to the game. Host Brad Wilson offers listeners an experience that appeals to a wide range of players and bankrolls.
The show is a valuable learning tool for live and online poker players alike. Wilson also brings in top pros to expound on some of the game's idiosyncrasies. Chasing Poker Greatness does as the name implies. It offers players a place to connect with others looking to improve their skills over the long run.
As Wilson notes, the show was "launched as a simple podcast in 2019 by one grinder against the world." Many players can relate to this premise.
Poker Lifestyle, Interviews and Entertainment
Strategy is all well and good, but some podcasts are a bit more wide ranging when it comes to poker. From laughs and more general topics to interviews and hypotheticals, these shows offer a bit more than all strategy all the time.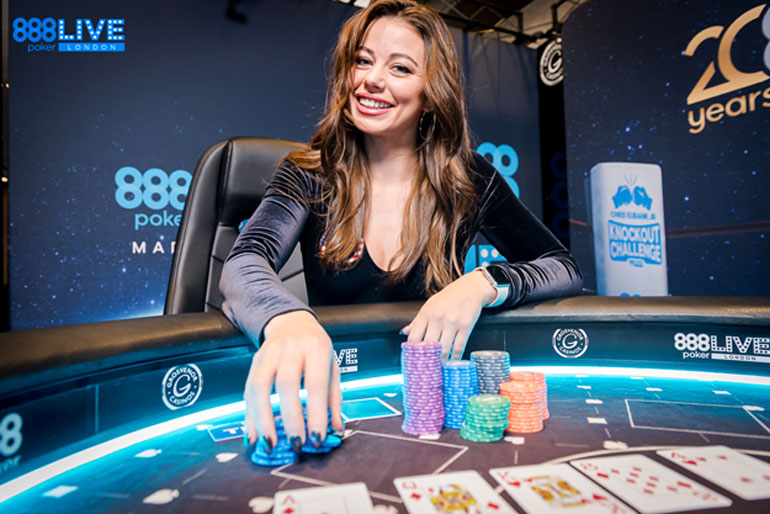 There's plenty of poker power in this show, featuring Daniel Negreanu, Adam Schwartz, and Terrence Chan. The DAT title comes from the hosts' first names and features plenty of discussion about poker and the industry as a whole. The hosts bring a wealth of experience to the table in this regard.
Listeners can even send in questions via voicemail for the hosts to discuss and debate. It's an appealing show with heaps of poker fun along the way.
Doug Polk may be one of the best-known players in poker and is never afraid to offer an opinion about the industry. The Polk podcast packs a punch with topics ranging from the Top 20 poker players to cryptocurrency to Dan Bilzerian accusations.
One fascinating episode involved an interview with Nick Schulman and his approach to poker commentating.
Listeners can expect Polk's fun and irreverent attitude as well. The podcast is undoubtedly worth a listen.
8 – The Chip Race
This award-winning show is hosted by Irish poker pro and author Dara O'Kearney and poker pro/commentator David Lappin. The podcast offers a mix of news and views on the poker world. It also features the two hosts' trips to play in some of the most significant events in poker. Look for strategy advice as well as fun with big-name pro appearances.
A recent episode even included an interview with a maths teacher turned poker pro turned start-up entrepreneur.
These guys offer listeners an inside look into the world of poker at major stakes and the real life of a poker pro.
🔒 THE LOCK-IN ~ Prague 🔒

This week…

💰 @daraokearney+@dklappin in the money at Eureka
😢 30-sec silence for @IanSimpsonPoker
👋 Bilzerian Binned?
💪🏻 Results for @JamieKerstetter, @PadraigONeill89 + @VanessaKade

📺 https://t.co/8oRgdAmVZm

👍 LIKE/RT=DRAW for a €50 ticket pic.twitter.com/15y0Y7KxMP

— 🎙 THE CHIP RACE 🎙 Sponsored By Unibet Poker (@thechiprace) March 13, 2022
This popular show from Cardplayer Lifestyle is hosted by poker pro and author Bernard Lee. He has racked up more than $2.7 million in live poker winnings. Lee speaks with some of the game's top winners and exciting personalities.
The show is undoubtedly guest-driven and takes a positive approach to the game. Some recent guests have included the following –
World Series of Poker commentators Norman Chad and Lon McEachern,
Daniel Negreanu
2021 WSOP Main Event winner Koray Aldemir
PokerGO commentator Jeff Platt
2021 WSOP ladies champion Lara Eisenberg
10 – The Poker Guys
These poker guys, Grant and Jonathan, bring plenty of diverse chatter and some of the show titles exemplify this. One recent episode focused on blowing up your tournament on Day 1. Undoubtedly, more than a few listeners can relate to that one.
Another episode asked this simple hypothetical question:
Can the bluffiest guy ever bluff the un-bluffable guy?
Download and give it a listen to find out.
Here's the latest "The Breakdown" from @2PokerGuys.@Jonathan_Levy & @Unfermented eventually discuss an interesting play where only @TomDwan could get away ahead.

Listen: https://t.co/3KO8u4liK3
Discord: https://t.co/MSEN9JyqQz
Book: https://t.co/7Svk7uPUQO#pokerlife #podlife

— Chad McVean (@Veaner85) February 22, 2022
11 – Nerdthusiast Poker
This podcast comes from some of the contributors to the Nerdthusiast blog, Anthony Cicali and Brian Keane. These guys love poker but also tackle other topics like the following –
Wrestling
Video games
Sneakers and other nerd-related fun
Don't expect anything too serious but be ready for some fun.
Poker pop culture is a big player on Nerdthusiast, and the monthly gambling movie review is a pleasant listen. They share their thoughts on casino and poker films, leaving the strategy and poker heavy-lifting for other shows.
12 – Sessions DGAF
Get in the action with high stakes regular "DGAF" as he plays in some of the biggest games. Listeners follow his action as he battles it out at the tables. The show offers a no-holds-barred look into high-roller poker and its ups and downs.
Poker Psychology
Having the right approach to poker isn't just about learning the game and having the right strategy. Having one's head straight can also be essential.
Here are a few shows that focus on the mental side of poker.
13 – Poker on the Mind
Dr Tricia Cardner is a performance psychology consultant who also happens to love playing poker. In this podcast, she and co-host Gareth James help players develop the mental skills to overcome shortcomings at the tables.
Those flaws could range from dealing with downswings, boredom to overconfidence and tilting. As Cardner notes: "My goal is to train you to master your mindset. And I want to equip you to be your own mindset coach."
Have you listened to this week's podcast episode yet? 🎧

This week @gazelligpoker & @drtriciacardner discuss self-comparison and how it can rob you of the joy that comes from playing poker.https://t.co/yYqQUmKLzU#poker #pokermindset #pokerstrategy #pokerpodcast #podcast

— 🎤 Poker On The Mind 👩🏻🧔 (@PokerOnTheMind) January 3, 2022
Mindset coach Elliot Roe hosts this show, which also delves into the poker mind. The show tackles mindset-related research, approaches of successful poker pros, and other topics.
Roe hopes to help players think beyond simply playing the cards to focus on their overall approach to the game.
15 – Poker in the Ears
This award-winning show features comedian and poker player Joe Stapleton and fellow poker commentator James Hartigan. Their curious dynamics provide plenty of laughs as they discuss all things poker with plenty of comedy.
This show may not be traditional "poker mindset or psychology", but a few laughs are always a treat, and this show delivers.
16 – The Heart of Poker
This show is hosted by 888poker ambassador and televised poker commentator Kara Scott. The Heart of Poker. The monthly podcast focuses on the positive side of the game with interviews from big names around the work of poker.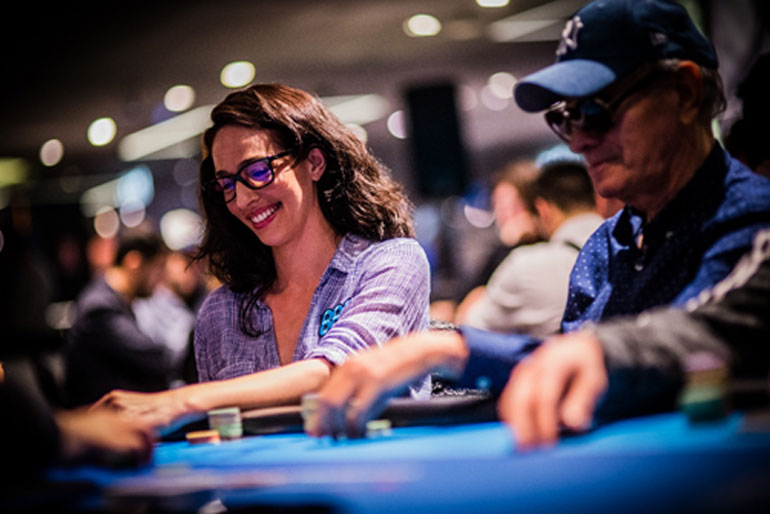 That list has ranged from World Poker Tour CEO to English poker pro Benny Glaser to Canadian poker pro Xuan Liu. The podcast goes well beyond the play on the felt and Scott delves into guests' outlook on life and how to live a fulfilling life.
Don't miss this fantastic episode.

If you've been watching the cool social & TV content coming out of @WPT & wondered why they're so good at what they do, look all the way to the top! @888poker @pliska007 @WPTDeepStacks https://t.co/6DiofRdN3m

— Kara Scott (@KaraOTR) April 12, 2022
As the podcast's online description notes: "Kara Scott uses a set of questions designed by psychologists to get to know the people behind the poker face." It's a positive, uplifting show – which always helps when one spends so much time at the poker tables. Download or stream – and enjoy.