Sometimes poker players get into the game knowing from step one that they want poker to be their journey. From that moment onwards, everything then becomes about achieving that singular goal.
Then there are players like me, Kara Scott, who wind up playing poker in the most roundabout way you can imagine.
Let me tell you how it came about.
A Little Fighting Spirit
Of all places, my poker journey started with training in Muay Thai. For those of you who don't know, Muay Thai is a martial art/combat sport involving a mixture of striking and clinching techniques.
As I was training for a fight scene in a film one day, my trainer told me he has a friend who was looking for someone to present a TV show.
It needed to be someone who knew about Muay Thai. It seemed tailor-made for me. I decided to go for it and found myself getting the role.
More Hosting Work On The Cards
Due to my TV work, I was headhunted by a poker channel and asked to host a show for them. It was called Poker Night Live and revolved around online tournaments.
We'd watch the action, every single hand, and then it was my job to draw out information and analysis from the pro commentators, so the viewers could apply that to their own game.
It was listening to these poker professionals that helped to teach me the ropes of how to play.
More than that, I began to take a deeper interest in the strategy concepts they were discussing.
From there, things just snowballed. I moved from poker show to poker show, working for more prominent companies and covering more significant events. I've been working with the World Series of Poker as sideline reporter and later as an anchor since 2009 and that's been a wonderful experience.
The Poker 'Professional'
I don't think of myself as a professional player. Even though I did spend a few years playing the professional circuit as a sponsored player, I would never have called myself a true pro. I've seen the focus and hard work that entails. My broadcasting career has always held my attention and interviewing the poker pros is as exciting for me as sitting with cards myself. Primarily I got into this game through my television work but it's not possible to 'just watch' a game as rich and exciting as poker. I don't know any poker journalists who don't love taking a turn sitting at the felt themselves, too.
Sooner or later, it gets into your blood.
2009 saw my most significant ever tournament cash in the PaddyPower Irish Poker Open in Dublin. I was the runner-up in the event, which was still worth a cool $413,612.
I have had several other cashes, including at the WSOP and WPT (but none quite so significant as the Irish Poker Open). For example, I cashed in the following events:
$41,816 at the 2008 WSOP Main Event
$32,963 at the 2009 WSOP Main Event
I was the only woman to cash in both events and only the second woman ever to cash in back-to-back Main Events. I also got close to a WSOP final table in 2013.
My biggest cash after the Irish Open was the PartyPoker Sports Stars Challenge. I took down the entire event for $50,977. I've been lucky to play on a number of poker TV shows around the world, including Poker After Dark and NBC HeadsUP.
All combined, my total live earnings amount to $664,795 - not bad for a non-professional!
Love of the Game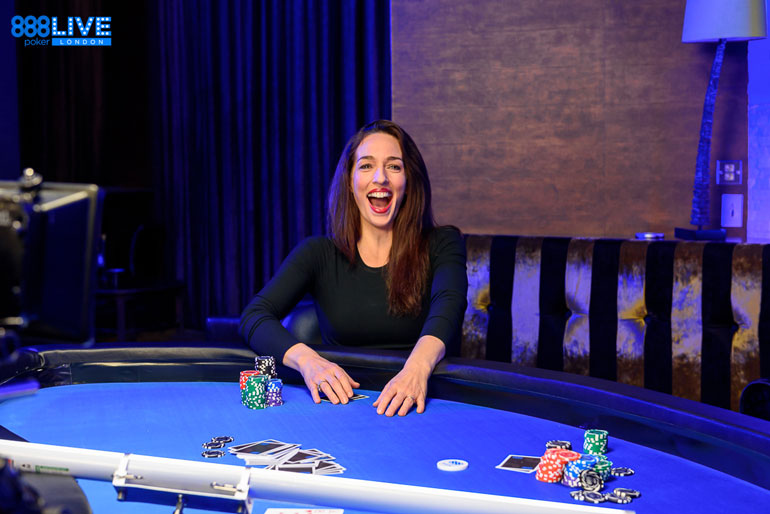 Kara Scot's Love of the Game
Poker has never been just about the money (although that is nice!) From an early age, I've always loved competitive games. I grew up playing the card game canasta along with several others.
I even hosted the first televised series on backgammon for UK TV, followed by the World Series of Backgammon a year later. If it's a game that involves strategy and competition, I probably like playing it.
It's important to me to do well in the tournaments I play but HOW I play is also significant. Learning from mistakes and playing well is vital. I don't want to rely on getting lucky. The cards will do whatever they do. I can only control my own game and the amount of work I put into it.
I've absolutely felt burnt out and tired in some of the events that I have played over the years, especially when I was playing a LOT more live. When that happens, it's time to revaluate how much you're playing and whether you need a break to study or a break to just get away from the game.
The Poker Ambassador
For a while, I was working as an ambassador for Party Poker. But by 2015, it had gotten to the stage where there weren't enough UK TV projects left for me to work on for them.
In 2016, I was offered the role of 888poker ambassador, which I happily accepted. I have continued to work with 888poker until today.
After nearly 20 years, my love of poker is still alive and well!
If my experience has taught me anything, it's that our journey may not always take us where we'd expect but making the most of opportunities as they come means being open to a whole new set of adventures!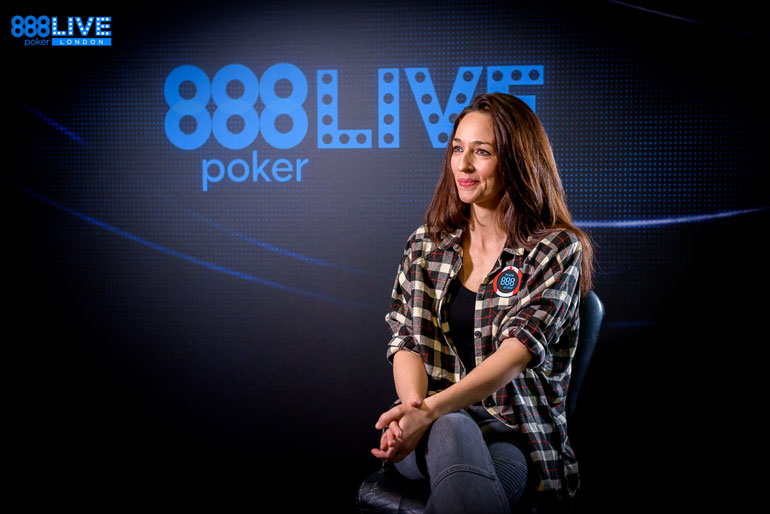 Kara Scott, The 888poker Ambassador