Can you make a living playing poker? That's a question many poker players have asked themselves. They have a passion for the game and have done pretty well at their home game, local casino, or at the virtual tables online. Sure, it's possible, but there might be much more to playing poker for a living than the average player might think.
That dream may involve ditching it all and moving to Las Vegas to play cash games on a daily basis. Maybe you dream of hitting the road on the tournament circuit at casino stops all around the world. Or you want to make a living in front of the laptop each day crushing cash games and tournaments online.
Is it possible?
It certainly is, but it's not as easy as many might think. Poker is a highly competitive game with players around the world continuously working at getting better — literally spending hours and hours going over hands and playing at the tables. Competition is just one factor; there are many more.
If you're thinking about making the jump to playing poker full time, this guide offers aspects of life as a poker player to think about.
Some Things to Consider Before Making the Jump
You've studied, you're ruling the home game, and maybe you've even funded a few vacations with those poker winnings. That bankroll has been built up, and you feel ready.
One thing to remember is that poker isn't all glamour that you might envision after watching the World Series of Poker and World Poker Tour on television. Of course, there can be huge personal and financial rewards, but there can also be some struggles.
Here are some things to consider before transitioning to playing full time:
Big Rewards, Big Swings
Even those playing optimally are going to see significant swings at the tables. In the poker world, there has been plenty of news of high-stakes players losing millions. Others have gone entirely broke or owe thousands and thousands of dollars to backers or other players.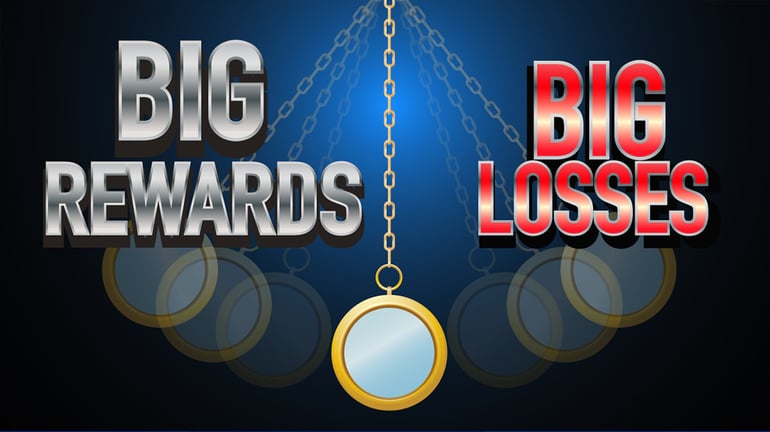 On the flip side, savvy players can make some decent money with some respectable finishes, final table appearances, or winning runs at cash games. When you do notch some profitable scores, it's important not to go on a crazy spending spree - budget for the bankroll, living expenses, and savings. Poker is your job, and you have to treat it that way financially. Don't live a Maserati lifestyle when your budget is more fitting a Toyota Camry.
Bankroll Management
Managing your money is crucial to making a living playing poker. Those who excel at this aspect of the game last much longer on the poker scene. Long-time tournament and cash game poker pro, Jessica Dawley, winner of the 2018 Ladies Championship at the World Series of Poker, says it's vital to build a bankroll and continuously evaluate your progress.
"You always want to have a certain amount set aside just for your poker bankroll," she says. "Especially if you're trying to play full-time, you don't want it to bleed over to your regular finances. That's why it's always important to keep tabs on how you're doing."
A player using money at the tables for paying the bills may soon be tending bar or waiting tables rather than raising and raking pots.
Game Selection and Stakes
Along with bankroll management, players should be honest and smart about what games they should be playing in the first place. A game full of local pros in Las Vegas may not offer much value. But a table full of tourists or less experienced recreational players may be the ticket to a winning session. That goes for tournaments and online play as well.
Have you moved up in stakes and taken a beating? Don't be timid about moving back down and finding some stakes that work. Maybe you've made a significant tournament score and want to take a shot at a more significant event? That might be a great idea, but always budget a certain percentage for your expenses and savings also. In cash games, Dawley budgets only 2.5 of the maximum buy-ins for a session. If she loses that, it's time to hit the gym or maybe take in a movie.
"If I lose that then I'm not playing at the highest level I can," she says. "Even if I'm just running poorly – because what will happen is that even if it's a great game and I'm down to two and a half buy-ins, I'm going to start making poor decisions.
"I recommend it to others as well just so that they don't make the mistake of being in for ten buy-ins in a game when they should have only been in for two. I've seen players go broke in one session, lose their entire bankroll in one session. In order to prevent that, set a cap for yourself, so you're not blowing your entire bankroll in one session."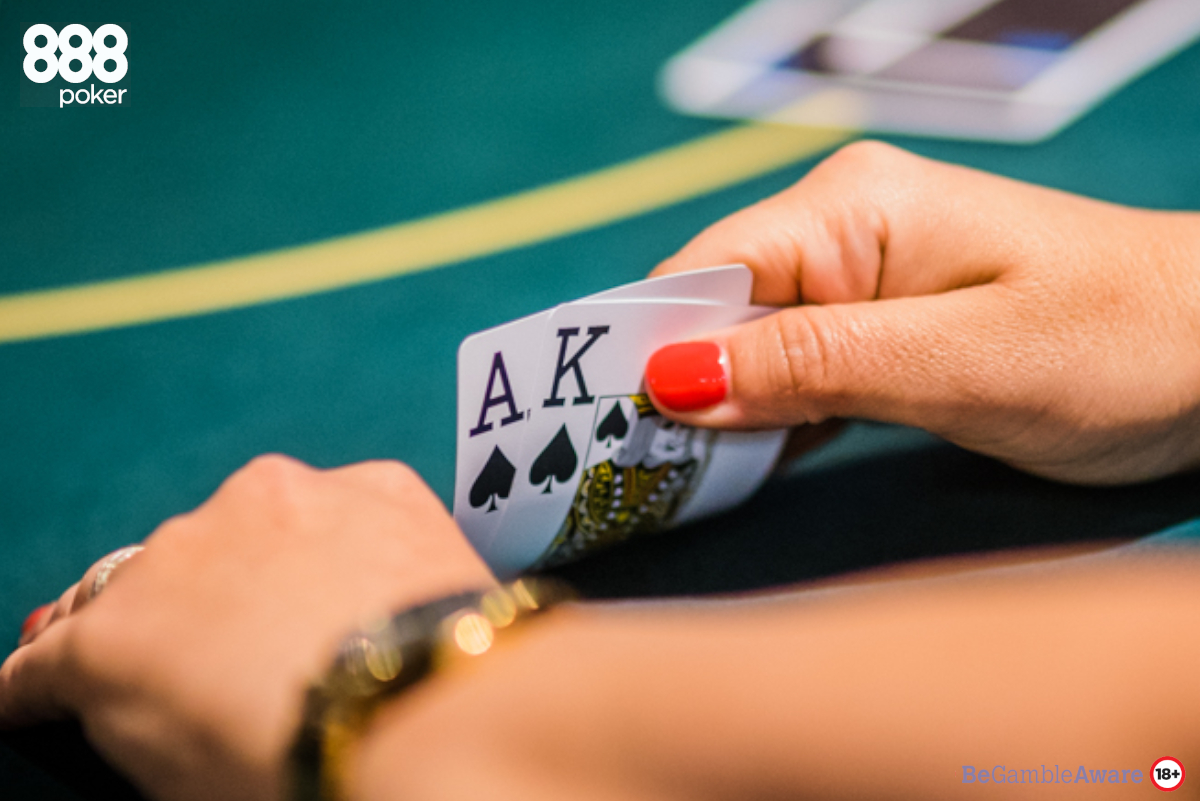 Life on the Road
Making a living playing poker on the road may seem like you're living the high life – hitting casino after casino winning big bucks. Many believe its glitzy world of fine dining and copious numbers of cocktails. It can be, but it can also be an expensive lifestyle.
Tournament buy-ins can be costly, especially if you're not winning. Airfare and buying meals and other expenses on the road can also add up. Living on the road can also be a grind – continually packing, waiting in airports, and booking hotels. It can also be strenuous for those with families – making sure bills and the mortgage get paid as well as the time away from loved ones.
There can also be plenty of temptations on the tournament grind or for those travelling to find juicy cash games. But for players who keep their game sharp and avoid some of the pitfalls (drugs, too much alcohol, poor diet, etc.), playing poker for a living can be a comfortable life with a healthy amount of money to be earned.
Stay disciplined and guard against not just leaks on the felt – but also leaks away from the poker room.
At the Tables
Playing poker for a living can be a rewarding and lucrative endeavour for those with who can be pragmatic and honest about their game. Here are some concepts to contemplate when you're ready to consider poker as a job or even a part-time vocation.
Making a Living Playing Cash Games
Some players don't have any interest in chasing major tournament glory. Many of the best players in the world play cash games for some of the highest stakes around. For those looking to make a living playing live cash games, it's essential to find a location where casinos are legal.
It's also crucial to make sure there is enough action at your chosen stakes to make a living. It's no use being a cash game player if there aren't any games available. The best cash game players also work on their skills regularly, make a note of player tells and betting patterns, and discuss hands with other players they know.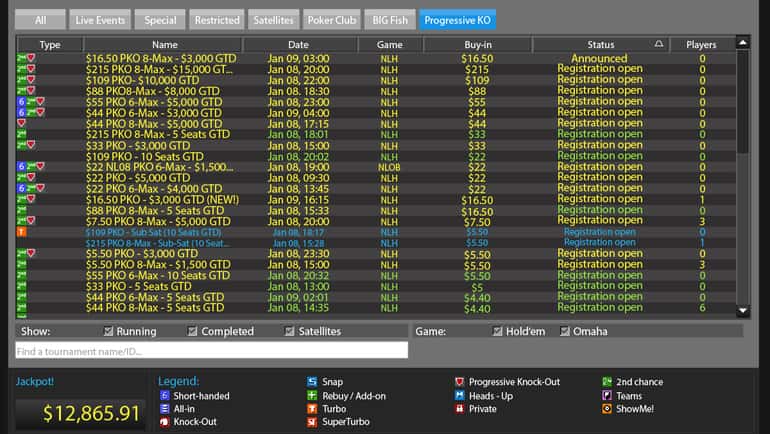 Another concept to remember – no one is perfect, and you're not going to win every session. Don't throw good money after bad; instead, live to fight another day. Having session stop-loss caps and then sticking to them can save you from making emotional decisions with your bankroll. They can also help prevent losing more money.
Even the best players experience unbelievable losing streaks. Limiting losses during these times can help make for financial success at the tables in the long run.
An easy way to track your progress is to keep records of every session. As the saying goes – there's an app for that. Numerous apps make it easy to record those ups and downs. Are you losing more than winning? Maybe it's time to brush up on your skills and strategies. That's an aspect of poker that applies across all levels – the best players in the game are always fine-tuning and working out hands.
Former four-star general and U.S. Secretary of State Colin Powell once noted: "There are no secrets to success. It is the result of preparation, hard work, and learning from failure."
No doubt that certainly applies to poker.
Making a Living as a Live Tournament Player
The bright lights of Vegas are calling. Or maybe you're heading to some 888poker Live events like the WPTDeepStacks Portugal or Battle of Malta. Tournaments can be a fun and rewarding experience. It's a real test of will and skill, and unlike cash games, for the most part, tournament wins come with some extra prestige.
Players like Daniel Negreanu, Phil Hellmuth, Doyle Brunson, Johnny Chan, and Phil Ivey have become poker celebrities because of their prowess on some of the biggest tournament stages around the world. That kind of notoriety attracts many players to the tournament trail.
Unfortunately, losing is a considerable part of playing tournament poker. At the World Series of Poker each summer, top players play numerous tournaments. Several cashes may not even help a player profit for the summer. But a few deeper runs and final table appearances can tip the scales and make for a profitable summer in the black.
Players like Negreanu know the challenges of making a living in tournaments. In a post on his FullContactPoker site, Kid Poker detailed that despite winning $2.8 million in 2017 helost a bit over $40,000 for the year. He also posted a small loss in 2016. Playing high roller events and not cashing can have a massive impact on winnings for a player at Negreanu's level.
"In the old days, before super high rollers, you could all but guarantee that cashing for $2 million would mean the player had a winning year," Negreanu wrote in the post. "Well, the truth is, if a player plays the full high roller schedule and cashes for $2 million, they are all but certain to have had a losing year, and that's before expenses."
Certainly, not every player will be looking at mixing it up in high rollers. The key is to find a buy-in level that works for you and your budget. Be disciplined and stay focused on your goals.
Stay sharp, and life as a tournament player might be a success.
Making a Living Playing Online
Maybe life on the poker road or tossing chips in a pot on a daily basis isn't your idea of winning at poker. Playing multiple tables online is more your speed. Plenty of players around the world are making it work, and it certainly can be an option – provided a player is focused and has the skills to beat the game.
Like any other type of player, online players to work on their skills and study.
Other principles already spelt out above also apply to online players as well:
Be disciplined
Manage your bankroll
Play games and stakes that fit with your game
Understand that variance plays a role
Beyond those notes, it's also essential to know when to book a win. Had a winning week or month at the tables? Have a strategy to book a win and transfer some of that cash to your bank account. You are trying to make a living playing poker, right? Don't let a percentage of any winnings drift away. Cash out some of those winnings as your bankroll continues to grow.
Many successful online players triumph by following a routine. A trip to the gym or a gentle jog combined with a healthy diet keeps the mind right and a player in better physical shape. It also helps players avoid spending so much time in front of a screen. Some players also schedule a couple of hours a day to study the game.
Playing online for a living may require hours and hours each week at the virtual tables. Know what to expect and have realistic goals. It takes discipline, but with some savvy play and reasonable expectations, it can be done.
As always, bring your A-game and good luck.
Pros and Cons of Making a Living Playing Poker
Poker Style

Pros

Cons

Remember

Online player

Play virtually anytime and set your schedule
Action is easy to find
No travel required; expenses low
Jumping between cash games and tournaments is easy

Requires long hours in front of a computer
Swings can be magnified because of the speed online
Less prestige of winning a big live tournament

Cash out some winnings regularly
Stay fit and mentally sharp
Track sessions for progress

Tournament player

Travel opportunities
Chances at prestigious tournament scores and prestige
Camaraderie with other travelling players
Social interaction

Long hours on the road with high expenses
Temptations that can hurt one's game and bankroll
Big buy-ins can be costly without cashing regularly

Manage the bankroll well
Play at stakes that fit your budget
Stay in a healthy routine

Like online players, you set your schedule
Social interaction
Less travel grind
More regular winnings for skilled players

Variance is still an issue
Long hours in a casino
Less prestige than major tournament winners

Avoid using money
meant for living expenses
Have limits in place so you will know when to leave the tables
Keep studying to get
better
Know the games and stakes where you have an edge