Anyone who thinks that poker's biggest winners only get rich by playing the game in casinos ought to meet Simon Mattsson. The Swedish pro, just 29 years old, has managed to take down more than $28 million without needing to leave his home.
Playing under C. Darwin2, he ranks among the new generation of top online poker players. (In fact, he is number-one on the Pocket Fives list of ranked players [https://contents.pocketfives.com/rankings]).
They capitalise on state-of-the-art strategies for successfully crushing the virtual card game. But here is nothing virtual about the profits that Mattsson and his fellow poker heroes rake in online.
Mattsson's Rise to the Top Online
As a teenager, he cut his teeth on the game like almost all the best players. As quoted on Jack Stanton's Twitter:
14) Simon Mattsson is quite simply one of online poker's GOATs.

"I wouldn't say it has been a smooth ride to the top," he says. "but I've been able to avoid going totally broke while playing MTTs!"

"C. Darwin2" is 5th on the all-time online money list with $16.4M in cashes. pic.twitter.com/e9m72O2yiq

— Jack Stanton (@JackWStanton) November 5, 2020
Mattsson locked into gambling for the same reason as everybody from Doyle Brunson to Tom Dwan did. "Making a lot of money [by] playing a card game you enjoy is very appealing to an 18-year-old about to quit school," Mattsson said
He explained that after acquiring an ever-increasing bankroll, he graduated from Sit & Gos to multi-table tournaments. "I was looking for that big score. MTTs were always what I wanted to do and what I found the most exciting."

He excelled at them, raked in big bucks and became famous for grinding up his bankroll. He currently competes in the world's most lucrative, highest buy-in online tournaments. But Mattsson still plays a ton and works as hard as ever.
Trailing behind him, and no doubt trying to catch up is a posse of Brazilian poker wizards. Players from that nation dominate the game, which used to be at the mercy of Mattsson's Scandinavian compatriots. Now, eleven of Pocket Fives' top 25 hail from there.
Brazil Giving Everyone A Run for Their Money
What is the Brazilian advantage? For starters, the place is somewhat poker crazy. In a country of 200 million, 4 million engage in poker and other online gambling activities.
According to Rodrigo Garrido, who's been on Brazil's poker circuit since 2005, there is a lively chess scene. Professionals in that game find it easy to jump from strategizing on a board to a poker table. The latter, of course, is more financially remunerative.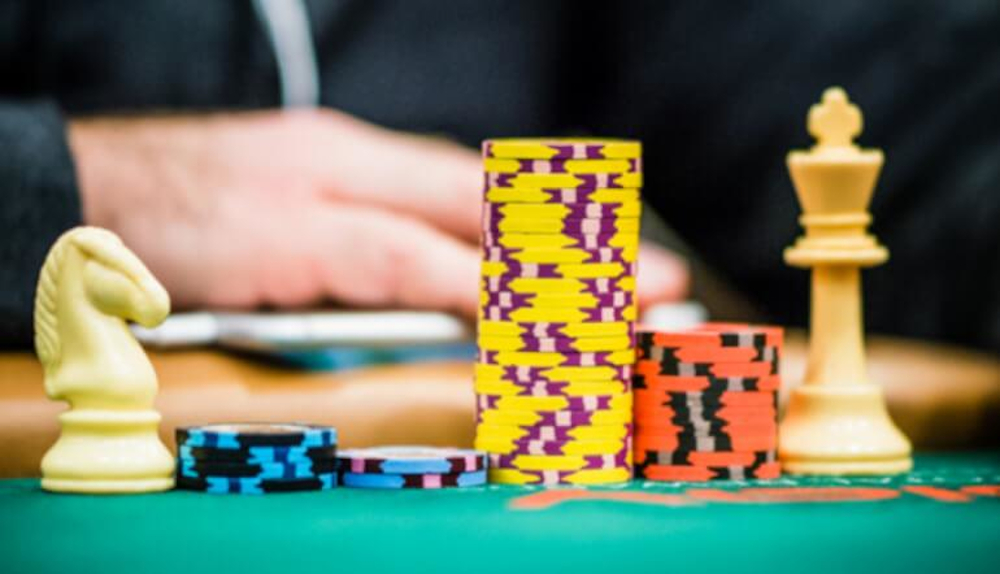 Asked about Brazil's poker standing within Latin America, he told Gaming & Media News:
"Brazil is a great world power. We are already among the best poker players in the world. Therefore, we have this leadership role in Latin America."
No doubt, Brazil's top online practitioners would agree. They include Dalton "daltonhb" Hobold, Felipe "ketzerfelipe" Ketzer and Lucia "llima92" Lima.
Lima won his first bracelet via the WSOP online in 2021. The victory was particularly impressive and telling regarding Lima's grit. He went into the final table third on the leaderboard with little experience in such a pressure cooker situation.
But he played hard and prevailed. He took down $91,205 and his maiden World Series bracelet, beating out more seasoned competitors.
Brazil's top online poker pro, Dalton Hobold, learned to play the game from his older brother. He got obsessed while attending college. After winning $1,000 via an online tournament, his confidence grew, and so did his bankroll.
Dalton Hobold vence $530 Bounty Builder High Rollerhttps://t.co/SYpwc1Nvsq #poker pic.twitter.com/rmxmjoGS8X

— CardPlayer Brasil (@cardplayerbr) October 21, 2022
Soon, he was raking in big bucks between classes. He won $106,000, aged 21, after acing an $11 buy-in tournament. It was an impressive showing, which ignited his rocketing fame and success.
Currently fifth on the Pocket Fives rankings, Hobold has a lifetime total of nearly $9 million in online poker tournament cashes.
Globe-Trotting Kulev Spins It Up from Dublin
Continuing our spin around the poker globe, we land in Dublin, Ireland, which serves as home base for Alex "Futureofme" Kulev. Ranked number two by Pocket Fives, Kulev was born in Bulgaria, raised in South Africa and wound up in Dublin for University.
As he explained, poker started as a hobby and became an all-consuming obsession. It eventually became more important to him than classes.
Luckily, he was majoring in economics and international relations. The former must come in handy for a pro close to the $5 million mark in online winnings.
A grinder supreme, he's cashed 1,979 times online
Averaged $2,472 per cash and counting
His most significant cash was for $538,139
While his live earnings are impressive – a total of $738,781, according to The Hendon Mob, he makes most of his money via the online variant.
Though Kulev's career is less than a decade old, the 27-year-old phenom makes no secret about how he got so good so quickly. As he explained on Twitter, he did it the old-fashioned way:
I have improved in poker by talking poker with better players than me and studying on my own, not through any stable or coaching platform.
Hence, I cannot make any such recommendations.

— Alex Kulev/ FutureofMe (@alexkulev95) November 14, 2022
"I have improved in poker by talking poker with better players than me and studying poker on my own," Kulev wrote. "Not through any stable or coaching platform."
Moorman Shares His Online Success Secrets
Similarly, British-born online superstar Chris "moorman1" Moorman keeps sharp by reviewing past hands, often with fellow players. He uses this to figure out what he did wrong and what he can do better.
He shares some of his secrets in his 2014 instructional tome, "Moorman's Book of Poker".
During an interview with Club Poker, he revealed at least one thing that makes him so good:
"I know how to adapt my game. You have to change gears, be able to showdown a bad hand and be able to wait for a good spot. When you have an image as an aggressive player, you have to play to that [but] you can't be crazy all the time."
As for his ascent to poker glory, the 37-year-old Moorman said it began in earnest after graduating from university. He broke it to his parents that he wanted to play cards for a living.
Open to the idea, Moorman's father gave him six months to prove his mettle and provide financial proof that he could make it work. Over that period, Moorman, who has since relocated to Los Angeles, said, "I only did poker. I was very focused and never left the house. I played hard, was really lucky, and it worked well."
After the agreed period, Moorman showed his dad his results and received the ultimate positive review. The elder Moorman looked at his son's bank account, saw the increased amounts of cash in it and said, "Now you have to teach me how to play!"
Commenting on how he likes his occupation, Moorman spoke for online's other top pros when he told Poker Club,
"I'm still lucky. I love the game, and I see myself doing it for a while."