Nothing fans the flames on a memory of a great sporting event like a photograph. When we close our eyes to remember an event that rocked our very emotional foundation to the core it's the photograph that is seared into our neural pathways.
Who can forget the photograph taken by Neil Leifer of a young Muhammad Ali, standing over a defeated Sonny Liston, with that look of arrogance that would help him become the most talked about fighter in the history of the sport?
The emotional intensity of the famous shot of a defiant Jesse Owens, standing on the podium of the 1936 Olympics in the midst of Nazi salutes and an onlooking Adolf Hitler angered that a black man beat the unbeatable Aryan race.
Or, the infamous 'Hand of God' photo showing Diego Maradona rising above Peter Shilton to punch the ball into the net during his side's 2-1 victory over the English in the 1986 World Cup, four years after the two countries were at war in the Falklands Islands.
Sport is nothing without vision.
For vision to last an eternity, we need someone standing in the right spot, at the right time, to take the right shot.
The poker world is no different.
When Poker and the Photo Lens Meet
This unique beast, where people sit and play a card game for millions of dollars, captivates people from all over the world. And for the game to reach even more eyeballs we need our images to fly.
Fabian Grubler is one of those people standing by with a camera, ready to take the perfect shot and let it fly, but he is much more than that. Grubler doesn't take photographs - he tells stories.
All through the click of a button.
But when does he click the button? How do the artists know where to be and when to shoot? Did Fabian Grubler work his ass off to excel, or is it somehow embodied in the helix of his DNA?
"I was always the kid on family holidays laying under the kitchen table with a small, cheap, point and shoot camera looking for new angles and perspectives," Grubler explained to me during our interview. "I was always taking pictures, and people would tell me how great they looked, and how refreshing my perspectives were, and asking why I didn't buy a real camera?
"In 2012, I was studying German Literature and Linguistics in Germany. My brother was the software engineer for an online poker school founded by Markus Golser and Johannes Strassmann, who sadly passed away. They were looking for content writers, and because of my studies and interest in poker, they hired me. I wrote articles while studying and I did this for two years.
"After two years, working from home, they invited me to Vienna to work in their office. I planned to go there for only a few weeks, but in the end, it became six years because I moved there. And it was at this time when I bought my first real camera and started playing around with it.
"They sent me to the WPT Vienna in 2012. It was my first tournament. I was assigned to write about the event with some focus on Markus and Johannes, but I took my camera and started taking some pictures.
"In the end, one of them became the cover of one of Germany's biggest German speaking poker magazines. The magazine used a lot of my photographs, but the cover photo was of Ben Wilinofsky who finished third, and it became an iconic photograph, and I guess the rest, as they say, is history."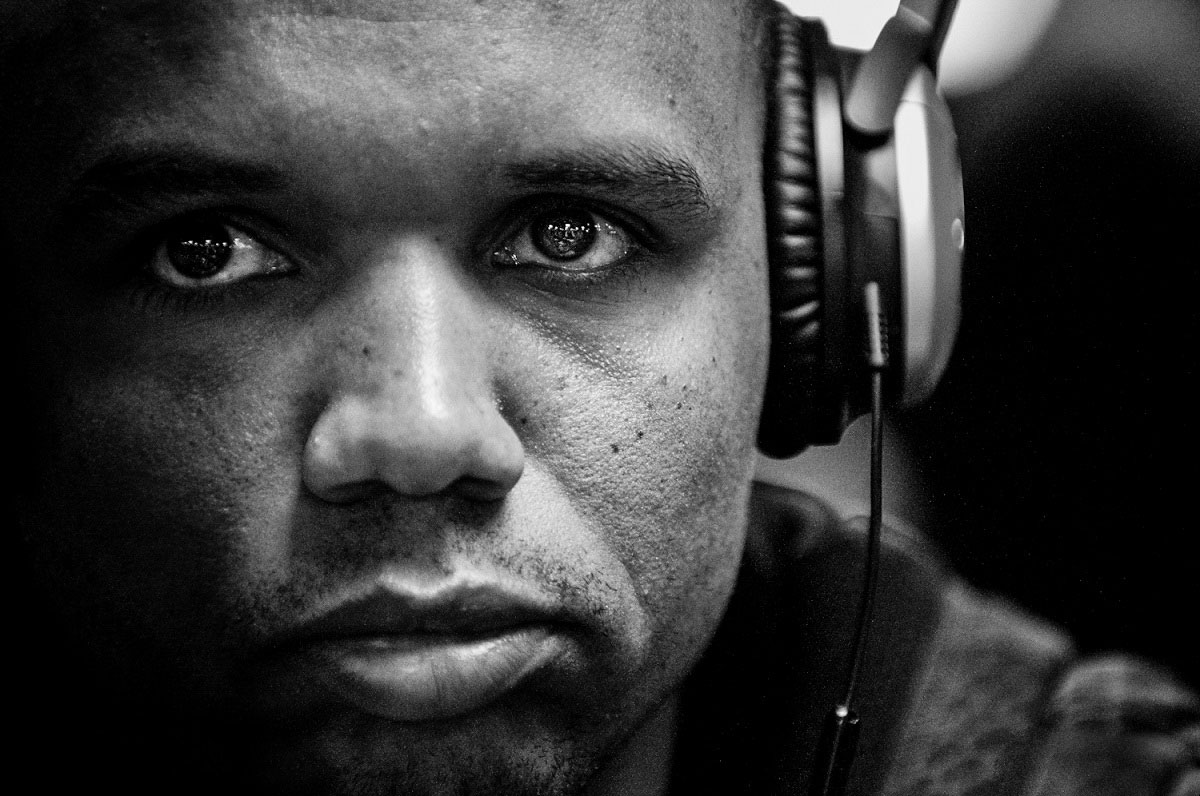 Phil Ivey - WSOP 2012
Being in the Right Place at the Right Time
So Grubler carved a career out of the poker world by mistake. But how was he able to take that iconic shot of the former European Poker Tour (EPT) Champion? That was no mistake. Grubler was in the right place at the right time through instinct.
"I think a lot of that developed over the years. When I began, I was more interested in finding the cool perspectives in a shot. As a teen, I loved Quentin Tarantino and Oliver Stone movies, especially the cool wide angled shots. Some movies just have this certain look, and I was obsessed with them. So, when I started, I was looking for this artistic visual approach.
"Over time, things developed differently. Now, it's all about capturing the moments. These moments that happen in a millisecond and are gone forever. You have to anticipate these moments. If you only press the button when they arrive, it's too late. I developed an anticipation of being there before it happens.
"I also produced documentary photography. I like telling stories. I like people to see my photographs and for them to shed a tear. But when I started I was this kid obsessed with cool perspectives with a desire to do the same things as my idols. I learned about emotions and capturing the essence of a moment much later."
Why did he choose photography, or did photography choose him?
"It's inside of me. It's my natural self. It's who I am. I think it's in my blood."
The DNA of a Photographer
If it's in his blood, who put it there?
"My grandfather was a famous photographer back in the 50s. He had exhibitions all over Europe. Both my grandparents were Austrian. I could only see them once or twice a year, and I was planning on telling my grandfather that I had become a professional photographer, but he passed away before I got the opportunity. He would have been so proud of me for following in his footsteps, and in the country of his birth.
"I'm not throwing out a standard cheesy saying when I tell you that photography is in my blood - I believe it. I never have to think about the technical aspects of photography. People ask me all of these questions about settings. It doesn't matter. Photography is not about the technical aspects. People struggle so much with shutter speed, aperture and ISO but for me, it's a part of who I am. When I walk into a situation, I take one look around, I see how the light falls, how light or dark it is, how the backgrounds look. I absorb these things automatically in a few seconds. I feel everything. I don't have to think. Especially, not about settings. I feel the settings; I don't need to guess or take test shots. I feel it; I click, BOOM, there is the perfect exposure. It's a state of flow where everything falls into place, naturally. It comes from inside of me."
I ask Grubler to expand further on his description of flow.
"Being 'in the moment' describes it very well. When I arrive at an event, I get into the zone. My senses are highly attuned. I don't look and think. I feel and anticipate. I am so focused I sense the vibes, and that's the magic of being in the right place at the right time. It's this moment where you soak everything up. It's not an accident. I intuitively know that something is about to happen.
"When it comes to poker photography it's all about the small things. Think about it, what you are looking at is a group of players sitting at a table looking bored. If you don't have the intuition or feeling to capture the tiniest of moments you have nothing but a bunch of boring photographs.
"It's all about having a sense of these situations. It's the tiniest hint of a smile or a funny face or an intense look. Over the years, I analysed thousands of pictures, and the difference is mostly in the eyes. The player looks at the cards or just stares to the side randomly and in thought, and it's boring and then for a millisecond the eyes come up and Boom you have your shot. I often feel it before the eyes come up. If you click when the eyes are already up it's often too late because they look away again quickly. You have to feel and anticipate when it's going to happen. You are absorbing the action; you hear a little laughter, you see some movement at a table. All of these things cumulate into one whole intuitive, emotional flow state. It's a spiritual thing in a way. It sounds crazy, but that's how it feels."
A Photographer's Transformation Inside and Out
It's June 2013, and I am sitting in a restaurant in Wembley Stadium eating a salad and sipping a glass of still water. Fabian Grubler, whom I stole photographs from, during his first event in Vienna, is sitting opposite me.
We talk about my decision, four years earlier, to quit alcohol and how it led to a great change in my life. Grubler was absorbed, and asked plenty of questions. I could hear the switches flicking on inside his mind.
He wore an old woolly hat, despite the heat, and although he was a good-looking guy, there was a lethargy and chubbiness about him. One year, later Grubler had completely transformed both externally and internally.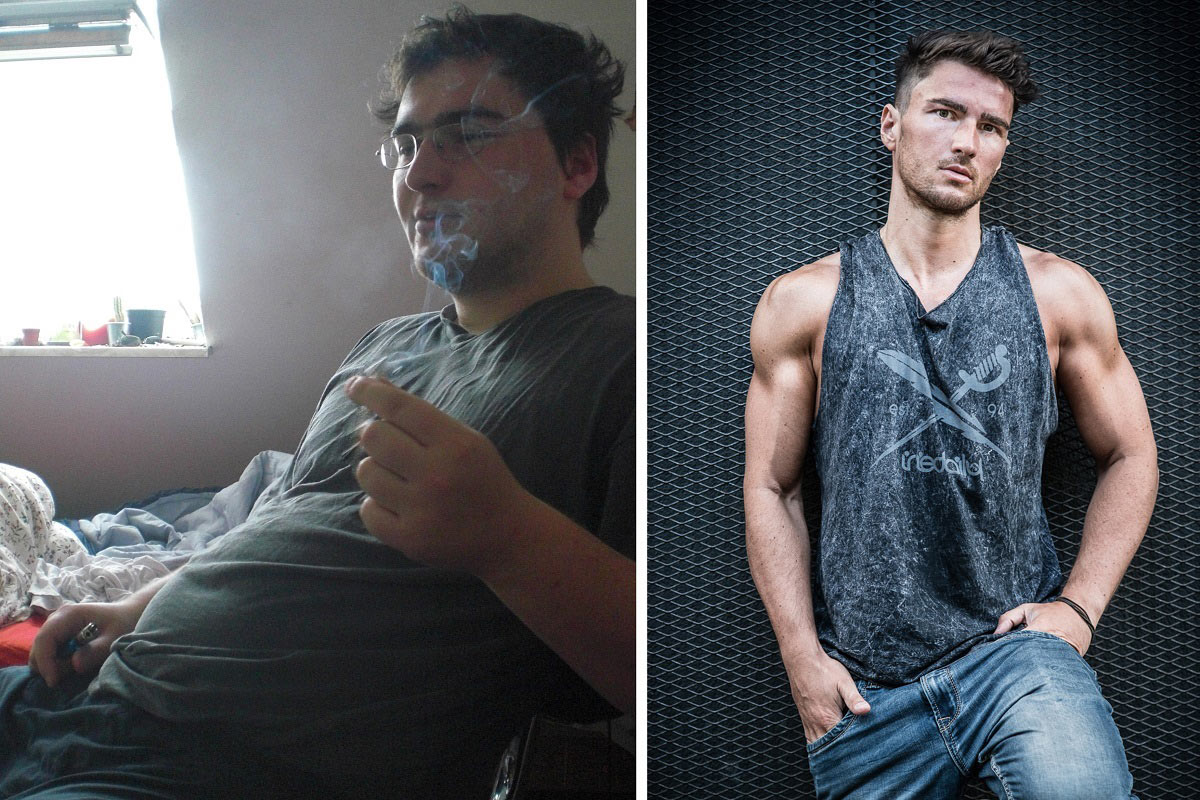 I asked Grubler if his transformation coincided with an improvement in his work?
"I believe in destiny and that nothing happens without reason. When I woke up today, preparing for our conversation, I had a Facebook reminder that exactly six years ago I posted my first poker photography album. I looked at the shots and thought, "Oh man, they are bad."
"The skill side of it and the knowledge you have about post processing has evolved over the years with more experience and research. But I think this more intuitive side - capturing emotions and painting the moments changed because I changed. I was so stuck in my head back then. I have improved on this side of my photography at the same time I have made significant changes in my life. There is a sense of aliveness to my photographs aligned to the way I feel spiritually and physically."
A Poker Photographer's Worth
In my experience, working at live tournaments, the photographer has always been the least valued member of the team when it comes to wages. I have been told many times to shoot photographs while I write, and when first joining the industry I didn't see the value in one shot from another.
I talked to Grubler about this to see if things had changed. I wanted to know if the customer knew why they were hiring photographers and how it felt to be a photographer, today.
"I think most clients just want pictures. I don't believe they see what we see. For most of them, I am just a guy with a camera, and I struggled with this for a long time. They don't appreciate the art and all the things that go into a great photograph. For those clients, it's a necessity to have photos for the blog and social media and so on, and that's all there is to it. It's something I always hated about the job. Often you don't get the appreciation I think photographers deserve.
"All of that changed with 888. It was one of the rare times where I received so many positive feelings and appreciation. People were appreciating what I was doing and didn't look at me as a necessity. I feel so much love and appreciation in the team. They hire you because they love your work. They are one of the few clients who appreciate me so much for my work. I get positive feedback from people all the time, but they have taken it to another level. They respect and value me as an artist and don't just look at me as a man with a camera."
Who is he shooting for? When he looks down the barrel of the lens, does he think about the company paying him for the shot? The player who is about to get a new Facebook profile pic? Or, is he shooting for himself?
"On the one side, it's the rational stuff. We live in a social media age and pictures are important. Images are essential for everyone with a web presence. You can't create a cool and engaging post without a picture these days. So, there is a technical aspect about it.
"Then there is the importance of having something special. When you have a company like 888, who have high standards and want to be the best in the world they need to be at this level in every aspect of what they are doing.
"This is what I hate about some other companies. They want to be the best in their space, but they don't want to spend the money to hire the best photographer. They don't value the qualities we spoke of. They just need pictures, and they don't care how good they are or if they are special and with recognition value. I see big companies taking photos with a cell phone; it's crazy.
"If you want to be a world-class company, then everything needs to be world class from the pictures, videos, writing, website, design - and I like working with the best of the best and presenting them the very best work.
"I love the feeling when people love my images. So, I also shoot for players and press. When people tell me they love my pictures and players say, "Wow, I have my new Facebook picture," that's so cool. I love to make people happy."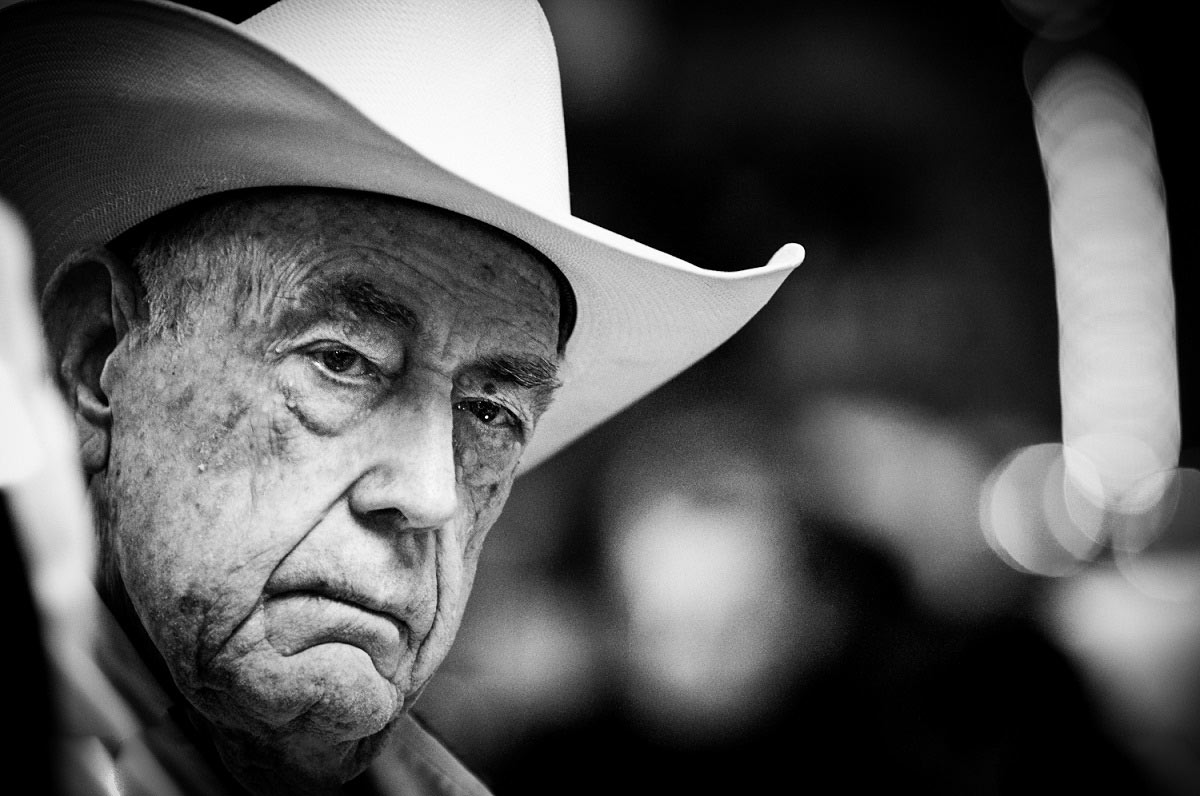 Doyle Brunson - WSOP 2012
Adding Value as a Poker Photographer
As a writer, I am always on the lookout for ways that I can add more value for my clients, and I ask Grubler if there is scope for photographers to add more value in the poker industry?
"As a photographer one of the problems you face a lot is people expect you to be a blogger, photographer and videographer at the same time. They don't understand you can't do all of these things to a high level of quality. You can do ok, but not world class.
"A lot of people argue that as a contemporary photographer you also have to provide videography, but I don't think like that. To me, it's art, something to master and to spend your entire focus on. We talked earlier about great images, about being intuitive because you are in the flow state. You can't be in this state when you are blogging and taking videos. Sure, I can do it all, but the quality lessens.
"People are always asking me to do this, and I say, "No, I am a photographer." They don't understand. 888 don't ask me to do these things. They appreciate me as an artist and give me freedom of expression. So, to give back, I am always trying to add value by providing feedback on the events and sharing my thoughts on other things than photography when I feel that my six years of experience in the poker world could be helpful. That's my way of adding value but not by being a photographer, videographer and blogger in one person.
Other clients say we can't pay you purely for photography, but it all ties in together with this thing that companies don't value photography enough. It doesn't matter if they are good, great or world class to them.
"In our social media age with the short attention spans when you put out a generic photo of a guy sitting at a poker table, nobody cares. None of these players uses your photo as a Facebook page if it's boring. When people add a photograph as a Facebook picture, and it has the 888 watermark that's great value for the brand, and therefore you need great pictures.
"Also, image SEO is becoming more and more important. The metadata and metatext on the images are relevant for better search engine results. And for big companies, great images are very important, because they also need them for advertisement. And you can't do that with boring photos."
Paying Attention to the Small Things…
I agree that poker tournament organisers need to hire top notch photographers if they are to create top notch brand awareness. But what separates the good from the bad? Why would someone hire Fabian Grubler instead of sticking a camera into my hand and telling me to take a few mugshots for the blog?
"There is two parts to this question. I have my unique way of processing the images. I have developed my style of either high-contrast, thick black and whites or extremely vibrant colour photos. People love to see that.
"And then I have all these qualities we talked about - the 1-2% that makes a shot a little special. A lot of times it's hard to tell what it is, but it's there. When you are at a tournament, all the photographers are looking at the same tables, players, chips, and action, the same lighting situation, the same venue. But when you look at the photographs they are all different, and it's not just the processing that makes those shots different - it's intuition, emotion, storytelling and the eye for the tiny details.
"These things make my pictures appealing to people and clients. It's the combination of the way they look and the way they feel. I pay attention to the small things like the eyes. The intensity of the look makes all the difference. The shots between a player in a hand and not in a hand are like being in two different worlds. You can't sit there for minutes and wait till a player plays a hand if you are a blogger, videographer and photographer at the same time and need to hurry to be somewhere else.
"The best compliment I have received is when people come to me and say, "I couldn't attend the event, but when I looked at your photographs I got the feeling that I had been a part of it." I think it's that feeling you get that makes my photos special."
And they are special.
Check them out for yourself.
fabfotos Top Poker Photo Picks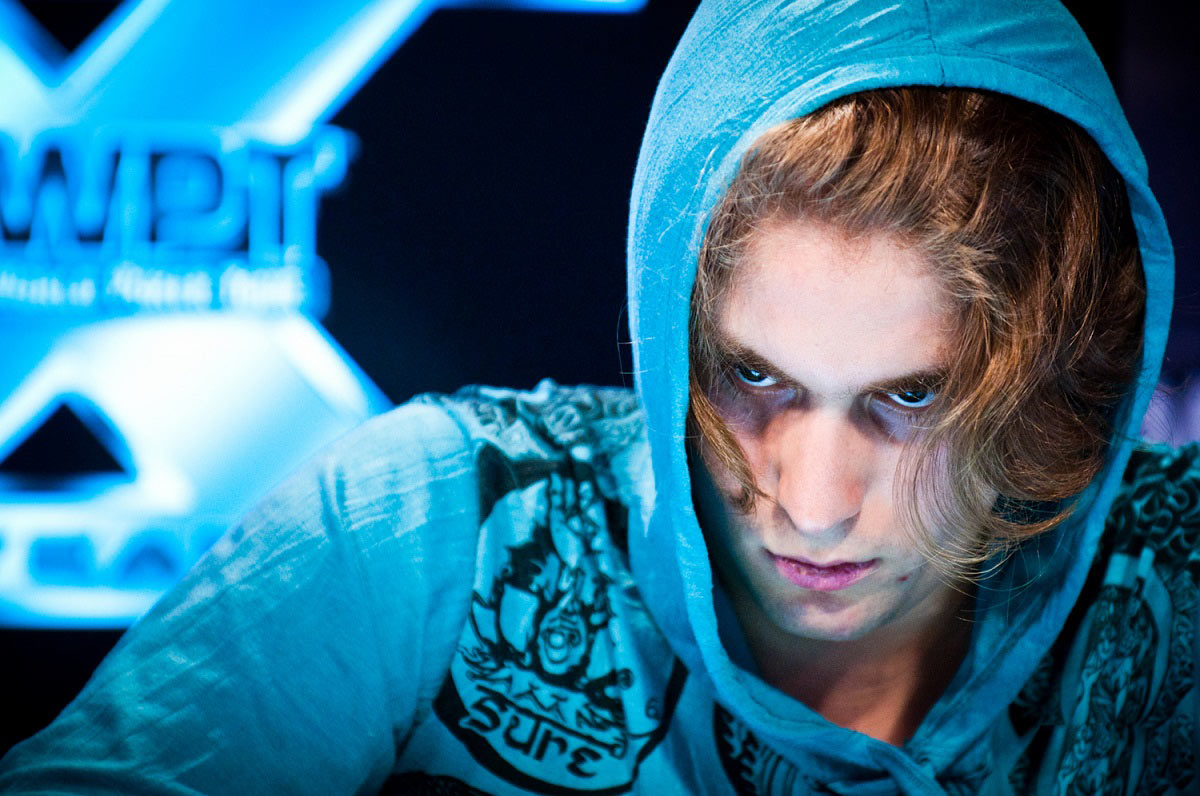 Ben Wilinofsky Season X WPT Vienna, 2012
"This is where it all began! Five years ago, I photographed my first ever poker tournament, the WPT Vienna 2012. And this shot of Ben Wilinofsky ended up being the cover of the biggest German speaking poker magazine.
"A funny story about that picture is, that Ben used it as his Facebook profile picture at the time when he first met his now wife, Rada. And when I posted about that photo and the impact it had on my career, she commented on FB that it was his profile picture when they first became FB friends and she just loved it. She said, "This was his profile picture when we first became Facebook friends! I was like omg."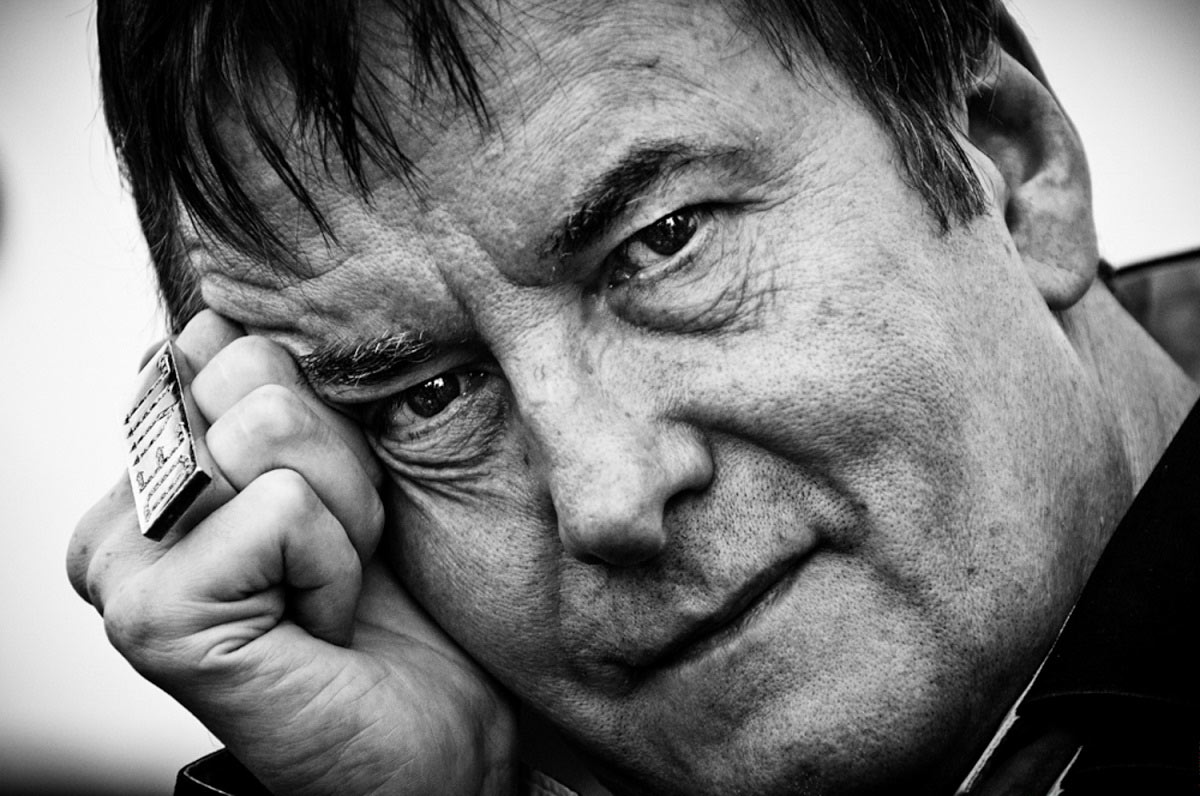 Dave 'Devilfish; Ulliot at the ISPT, 2013
"I think this is a very special photo of David Ulliott. The intense emotions in his look and eyes and the expression he gave me, and all the feelings you get when looking at it and thinking about his life and death."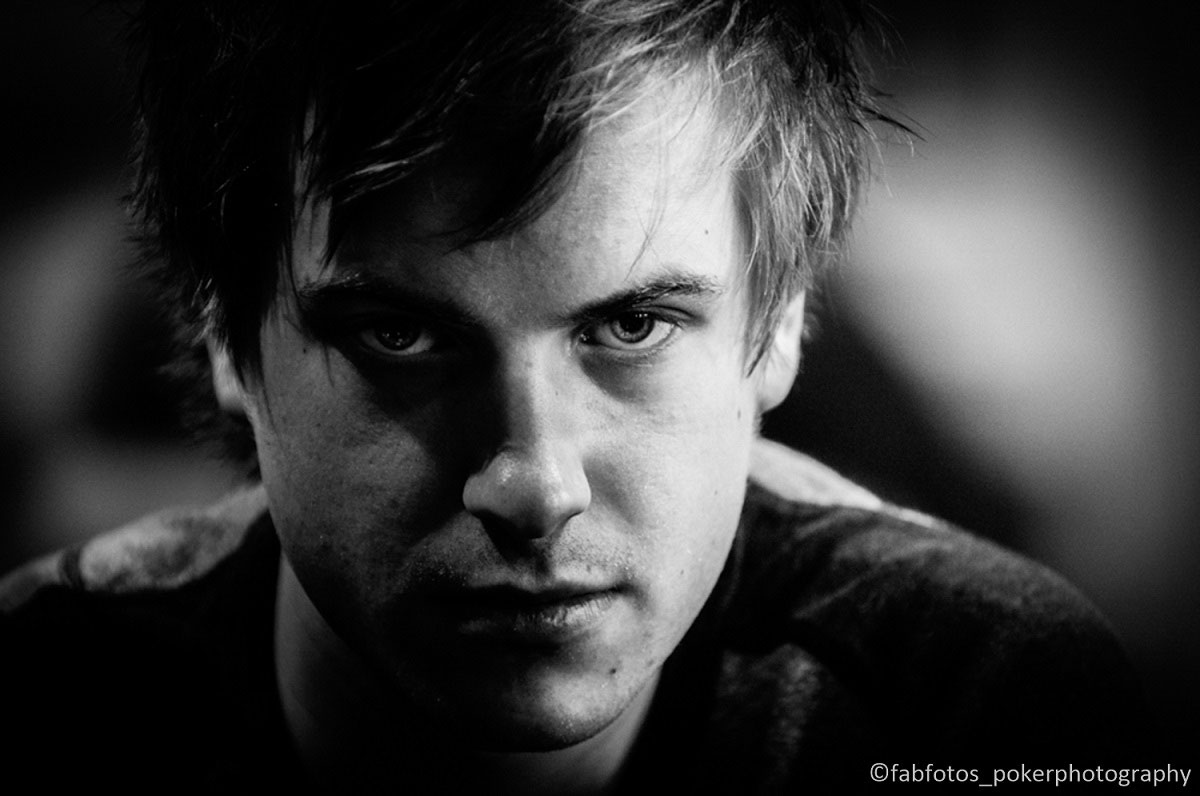 Viktor Blom - WSOP 2012
"I love this image, because it was one of the rare occasions, that Isildur stepped outside the online world and played live. And it is also one of these pictures, that combine a lot of the elements of my style of poker photography: The tight close-ups, intense eyes, thick high-contrast black & white, heavy light and shadow, etc."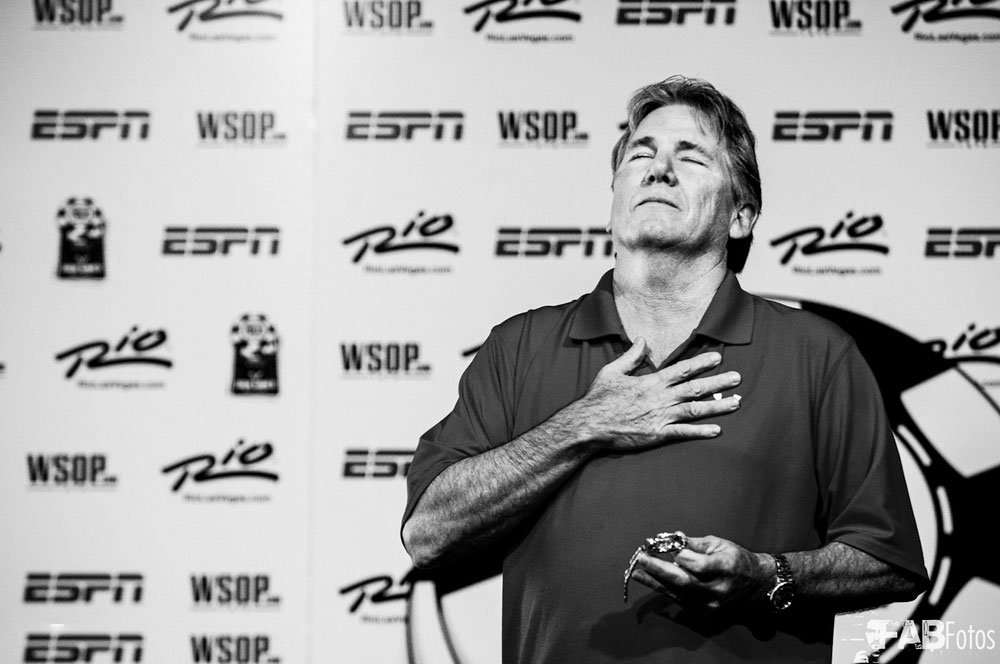 WSOP Bracelet Ceremony 2013
"In this shot, I love the silence and the purity in the emotions so much. Because they are REAL emotions and not just for the cameras and photos. It is just so pure and real - a man winning one of the highly sought after bracelets during the most important poker tournament series in the world, standing on stage, getting the bracelet and the national anthem starts. Think about that moment and try to picture it and you end up with a picture like that."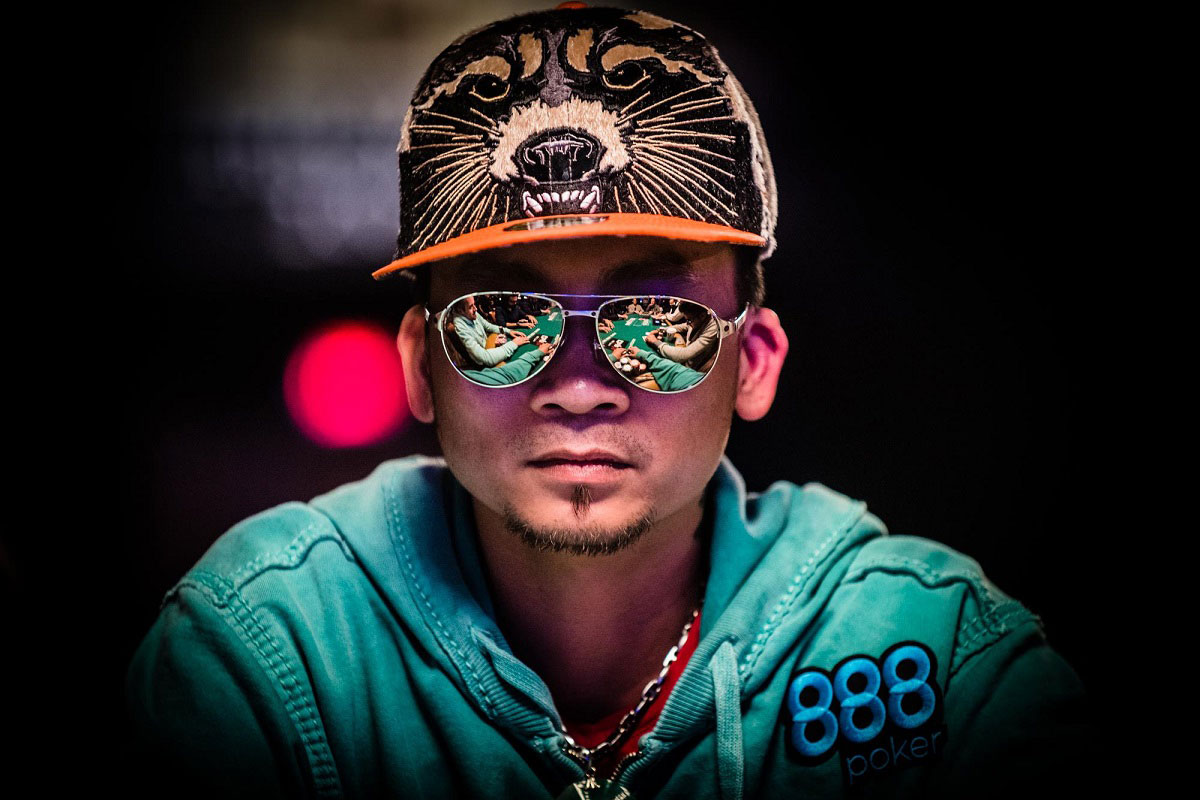 Qui Nguyen WSOP Champion 2016
"An important picture for me. Obviously, because of the world championship and I think it is just a cool classic poker photo. He used it as his profile picture on all social media accounts for very long time and people started to attach it directly to him and his victory."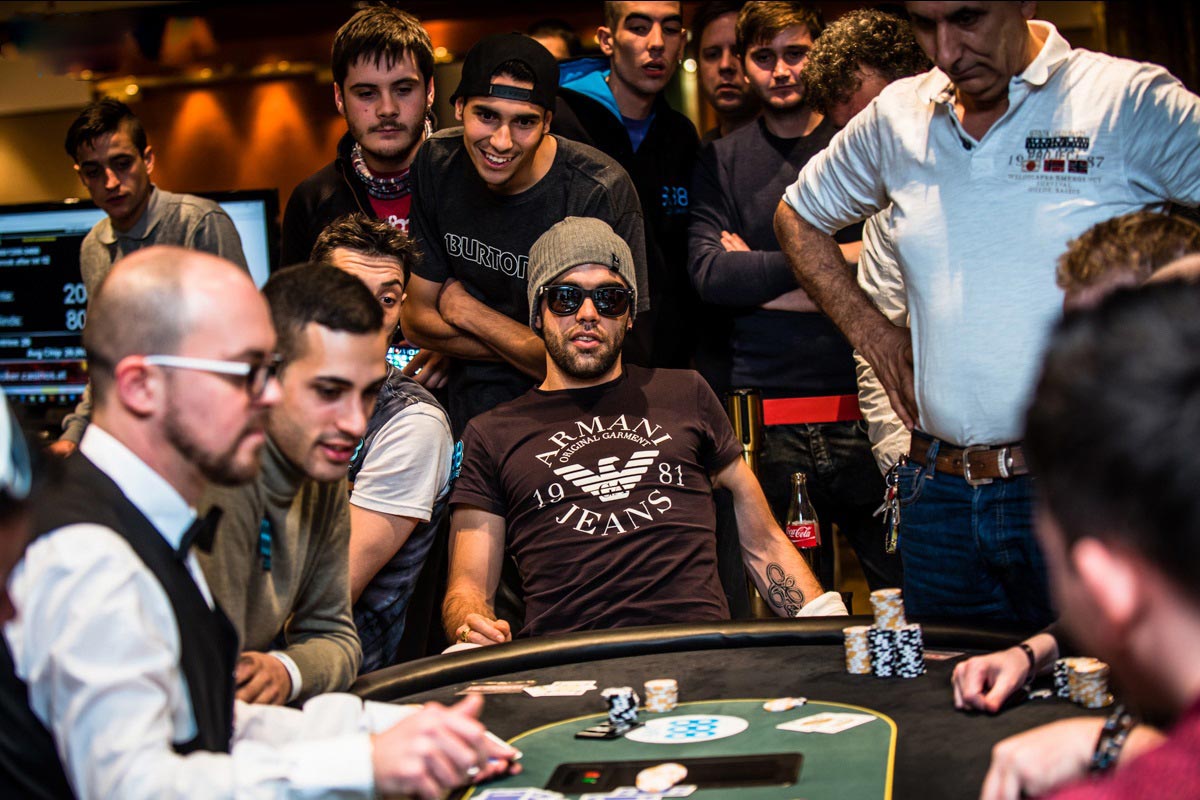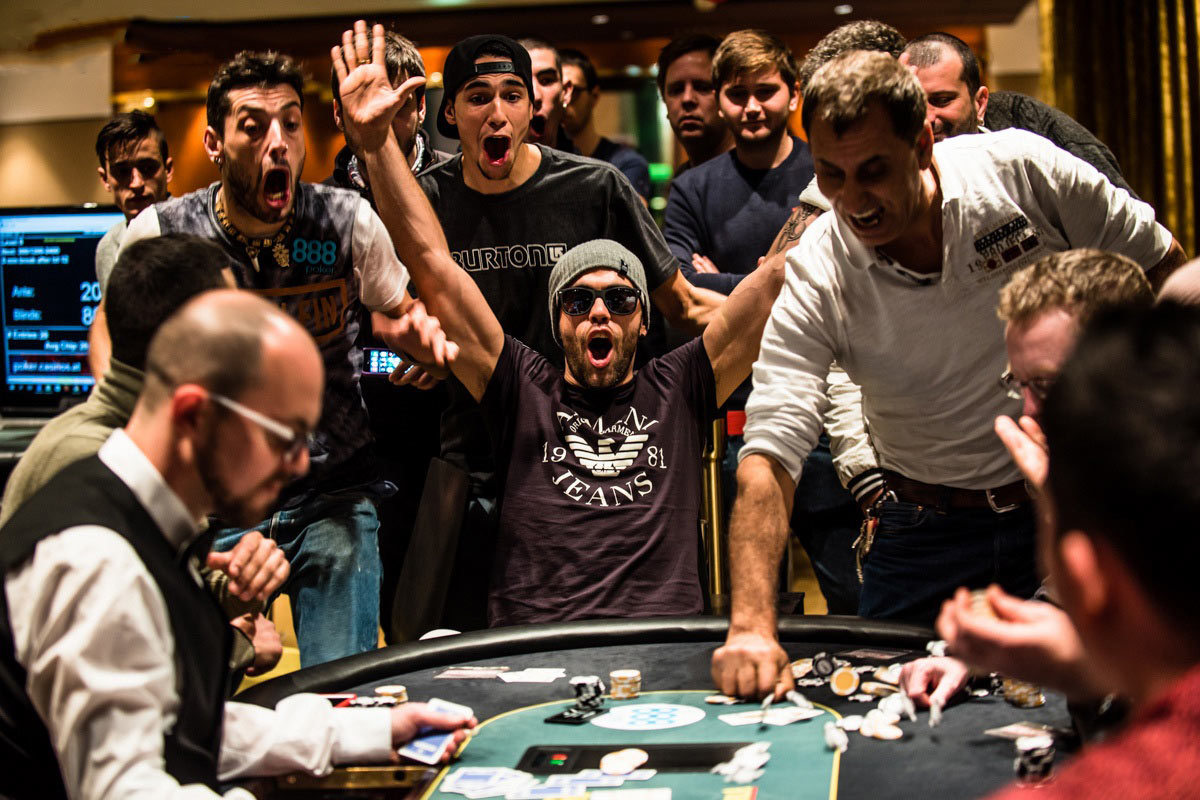 888Live Austria - Two-Outer
"This scene happened at the first event I shot for 888poker. It was the 888Live Snow Limit Event in Innsbruck Austria beginning of 2016. The guy with the sunglasses was in a huge hand for all of his chips. All his friends gathered around him, the tension rose and then he hit his two-outer on the river. I just love the emotions. That was one of the rare occasions when there are these huge emotions at a poker table, and I was able to anticipate it and be there. I just love all the expressions on the faces and also the guy on the right who got crushed and screamed and throws his chips on the table. These two pictures go great together and showcase the emotions beautifully in poker and how quick everything can change."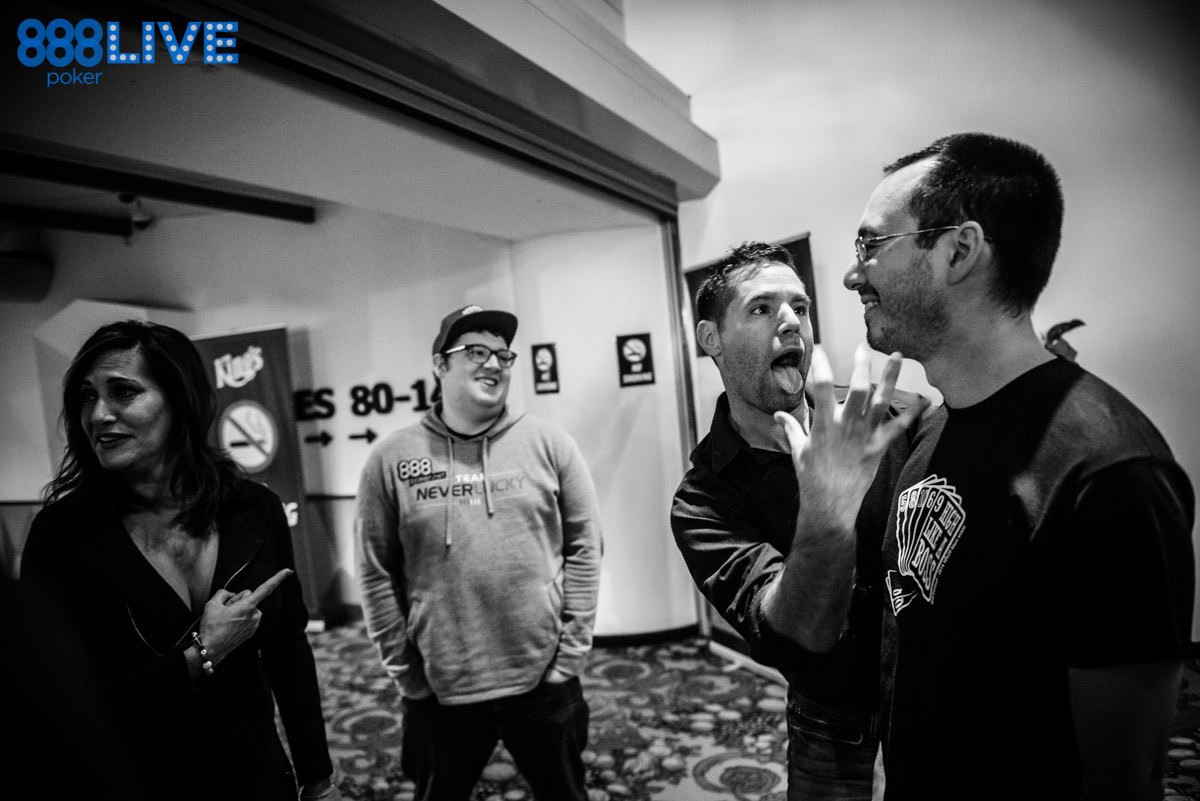 888Live Rozvadov Festival - Behind the Scenes 2017
"I love taking behind the scenes photos. It is often these moments that happen away from the tables that create the coolest photos. Because it is these scenes that the regular poker fan who is watching poker on TV or reading blogs doesn't see most of the time. I just love all the facial expressions in the photo, with Matuson being like wtf, and tonkaaa just chilling, Tuchman going crazy, and Kassouf just hanging in there. I just love moments like that, that happen in a millisecond and then are gone forever and will never happen again."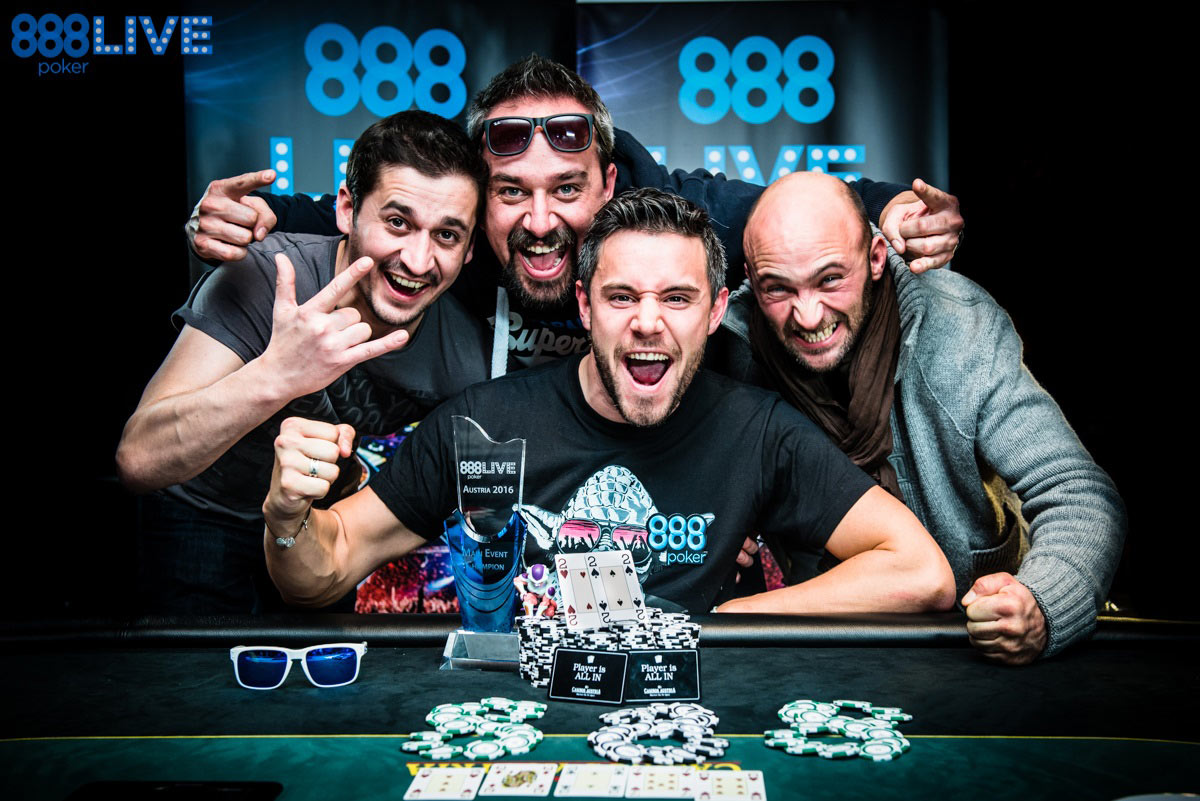 Eliot Hirn - 888 Snow Limit Austria ME Champion Group Shot
"I love winner photos with a lot of emotions. A lot of the times the winners are exhausted after hours of poker and don't feel like celebrating much for the picture. That's why I love it when people go crazy with all their friends."
Follow Fabian on Instagram @fabfotos_pokerphotography and check out his website