Who is the greatest poker player of all time? It's a question we've all asked ourselves, and almost everyone has had difficulty answering it.
Deciding on the ultimate legend of this game is undoubtedly a challenging task, and various lists share the same names. One of those names belongs to a player who unfortunately left us early, mainly due to his lifestyle.
A player who, even though he passed away at 45, left a legacy in the world of poker games and became an icon of the World Series of Poker (WSOP).
We're talking, of course, about Stu Ungar, and we will tell his story and explain why he was such a special player.
Join us on this journey through the life of one of the greatest players in poker history.
The Early Days
Stuart Errol Ungar, the son of Jewish parents, was born on September 8, 1953, in New York. His father, Isidore Ungar, also known as Ido, was a bookie who ran a Foxes Corner bar.
It was here that games of chance and gambling took place.
This setup exposed Stu to these games from a very young age. Despite his father's efforts to keep him away from these games, Stu began playing gin rummy illegally. He became a popular player in that scene.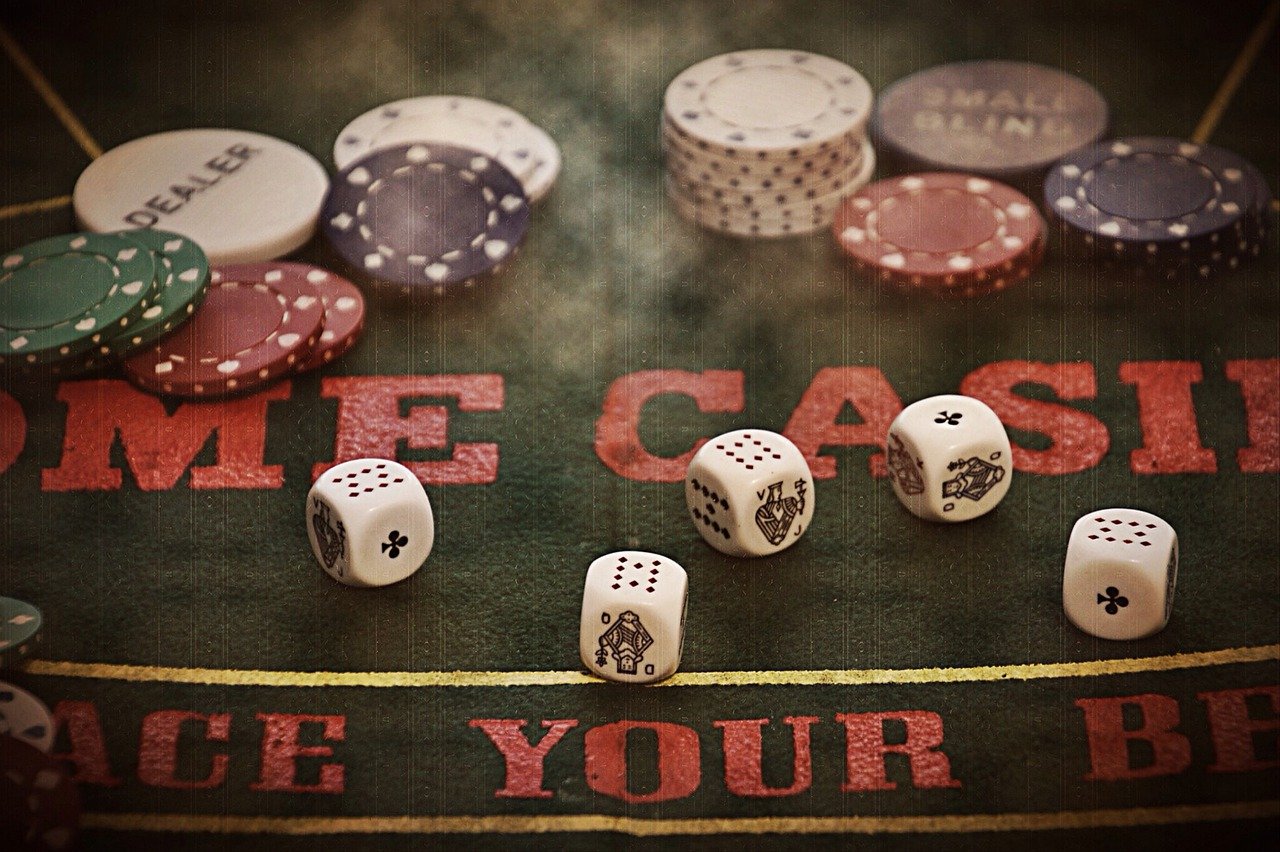 After his father's death, his mother, Faye Ungar, became incapacitated due to a heart attack. So, Ungar spread his wings and frequented various illegal gambling houses throughout the city.
He continued this until he turned 18, when he met Victor Romano, a famous mobster from the 1960s. Romano was an exceptional card player and could calculate odds just like Ungar. Their shared interests resulted in a close relationship, with Romano becoming his mentor and protector.
From Gin Rummy to Poker
Stu Ungar was a genius, and that was evident from a very early age. The legendary poker player skipped the 7th grade in school purely based on merit. But unfortunately, he eventually dropped out during the 10th grade.
It wasn't just in school that Ungar's brilliance shone through. At the tender age of 10, he won a local gin rummy tournament. It was precisely in that game he relied on when he decided to leave school.
Gin rummy provided for him, his ailing mother, and his sister after his father's death. Many poker tournaments ended with Ungar claiming the top spot on the podium, and his earnings were around $10,000.
Eventually, loan sharks forced Stu to leave his hometown at the pinnacle of his gin rummy career. He had accumulated so much debt from betting on horse races. His destination was first Miami and then, in 1977, Las Vegas.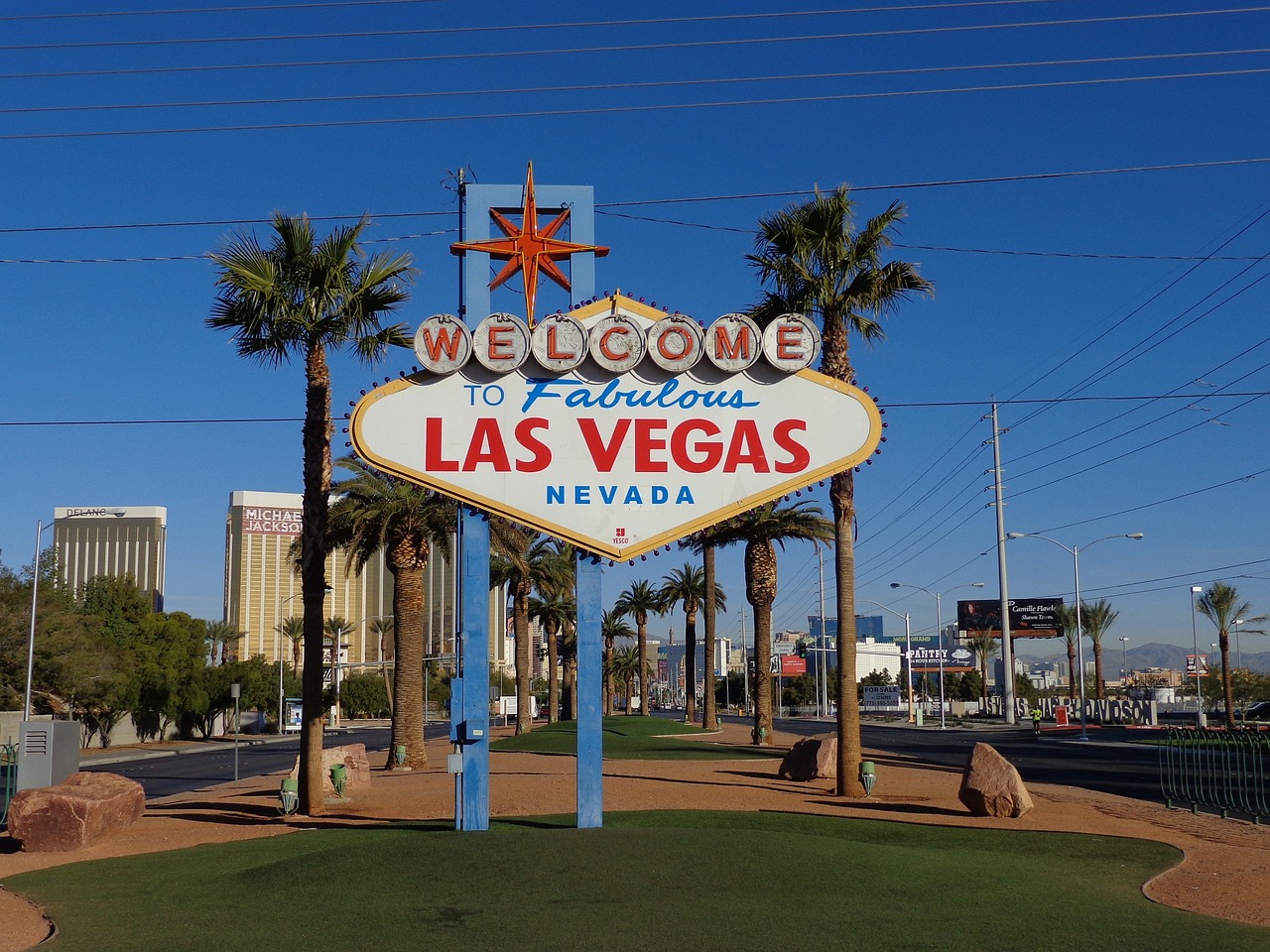 One of the reasons that led Ungar to explore poker was that gin rummy games were starting to dry up due to his reputation. Any player who faced him in a gin rummy match was almost guaranteed to lose.
In fact, one of the most remarkable cases was that of Harry "Yonkie" Stein, the best gin rummy player of Stu Ungar's generation up to that point.
Ungar defeated Stein by 86 (eighty-six!) games to 0 in a high-stakes match, which made the former gin rummy king disappear from the game circles forever.
After that, several players refused to play against Ungar. Even casinos requested that he not participate in tournaments. Why? A significant number of people said they wouldn't enter if they knew the gin rummy prodigy would be on the list.
In fact, despite Stu Ungar being known today for his poker career, he considered himself a better gin rummy player than a poker player.
He wrote in his autobiography:
"Someday, I suppose it's possible for someone to be a better no-limit Hold'em player than me. I doubt it, but it could happen. But I swear to you, I don't see how anyone could ever play gin better than me."
And that's how Ungar, unable to find the action he desired in the game he dominated the most, decided to seek alternatives.
Poker became his next challenge, where he achieved tremendous success.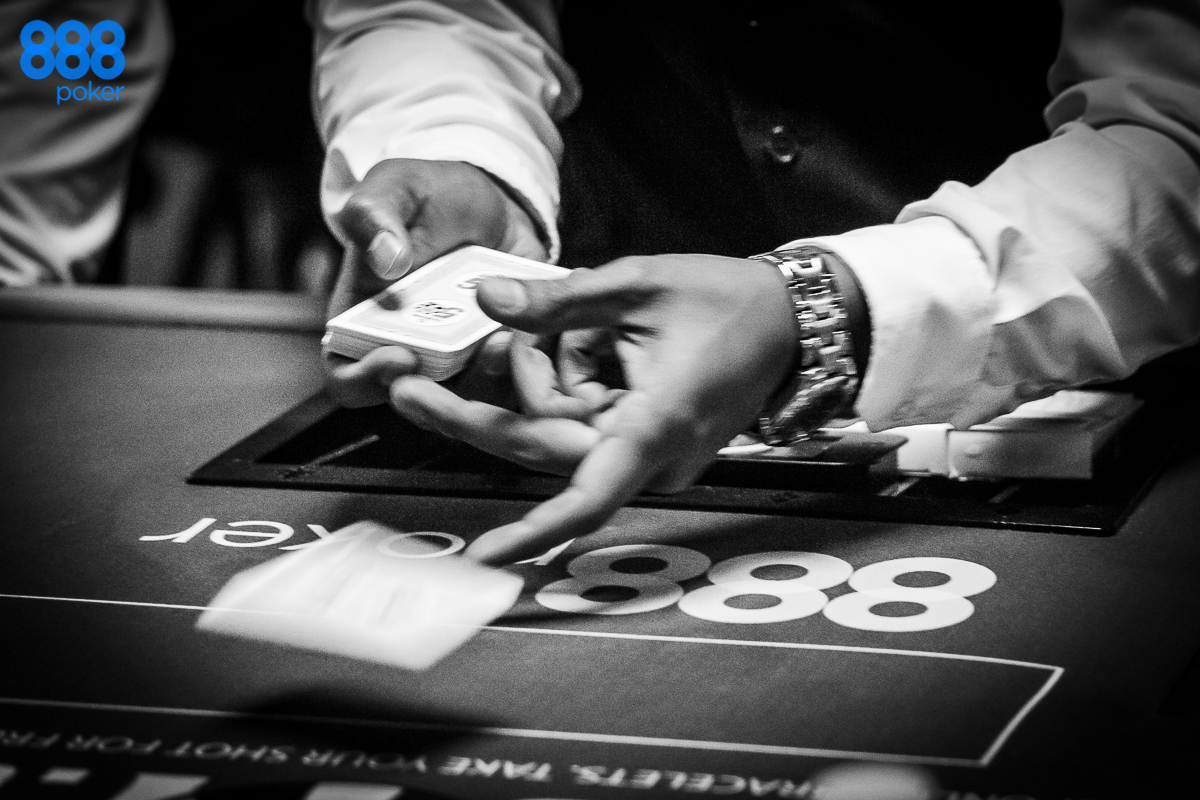 Ungar at the World Series of Poker
Stu Ungar became famously known as "The Kid" due to his youthful appearance. He debuted at the World Series of Poker (WSOP) in 1980 and immediately left his mark.
The New Yorker had only played one other tournament of similar magnitude - the Super Bowl of Poker. In that event, he defeated the late Doyle Brunson heads-up to win the champion's bracelet.
Aged 27, he became the youngest player ever to win a Main Event. Brunson said it was the first time he had seen a player noticeably improve throughout a tournament.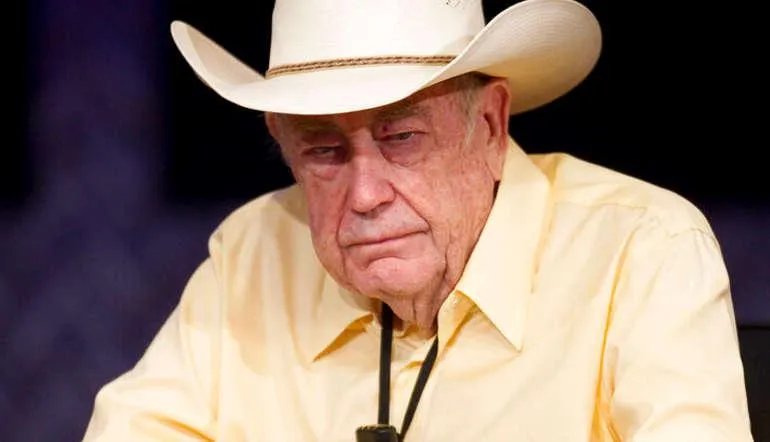 In 1981, The Kid returned to Binion's Horseshoe to defend his title. He once again took the bracelet home. This time, Perry Green was the last opponent eliminated by Ungar.
The Kid was now the third player in history to win the WSOP Main Event consecutively, joining Johnny Moss and Doyle Brunson.
However, Ungar's collection of bracelets wasn't limited to Main Events alone:
In 1981, the former gin rummy player won the $10,000 Deuce to Seven Draw event.
in 1983, he secured his fourth bracelet with a victory in the $5,000 Seven Card Stud.
We acknowledge that the fields were smaller back then. But it's still remarkable that Ungar won four bracelets in three years - two of which were in the Main Event.
The Comeback
Unfortunately, fame and money weren't positive factors for Ungar. For years, cocaine use marred the player's life. In 1990, during the third day of the WSOP Main Event, where The Kid was the chip leader, he fell unconscious in his room after an overdose.
Despite this, he managed to return to the tables and finish in 9th place that year.
Things didn't seem to go well in the realm of vices and abuse for Stu. Close friends said the only thing keeping him alive was his immense willpower to see his daughter, Stefanie, grow up. They even offered to pay for his rehabilitation in a clinic, an offer he consistently rejected.
In the latter half of the 1990s, more precisely in 1997, Ungar was drowning in debts and already showing clear physical damage from drug use. Yet, he managed to persuade Billy Baxter to cover the $10,000 Main Event buy-in.
The first day didn't bode well; Ungar was so exhausted that he fell asleep at his table. His friends encouraged him to rest and stay on top of his game.
He became the chip leader and won the tournament for the third time, joining Johnny Moss as the only two players to have won the Main Event three times.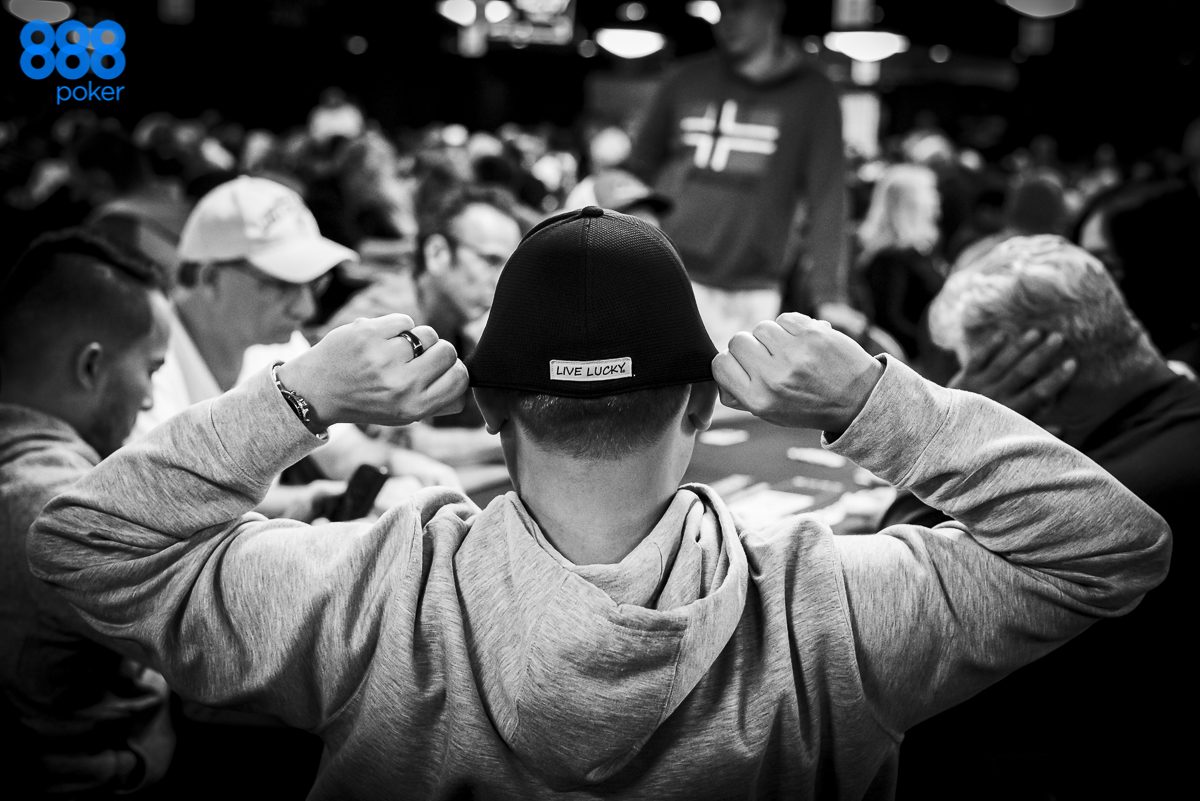 During the final interview, Ungar showed Gabe Kaplan a photograph of his daughter. He dedicated the victory that earned him the nickname "The Comeback Kid."
The Fall
A leopard can't change its spots. Unfortunately, this saying fits Stu Ungar like a glove.
After splitting the million dollars he won in '97 with Baxter, his life spiralled back into the chaos it had always been. He spent his $500,000 in a matter of months, mostly on drugs and sports betting. Despite several attempts encouraged by his daughter, the champion tried to quit but never succeeded.
In 1998, he refused another offer from Baxter to cover his Main Event buy-in. The Comeback Kid disappeared from the circles he frequented. He lived in various hotels and motels in Vegas, rarely leaving his room and facing continuous financial difficulties.
He begged for money to get back to the tables, but he always spent it on crack. He turned to crack after his nasal passages collapsed after years of excessive cocaine use.
In that year, specifically on November 22nd, Stu Ungar was found dead on the floor of room number 6 at the Oasis Motel. He had most likely suffered a heart attack due to his lifestyle. Although, at the time, no significant traces of narcotics were found in his bloodstream.
Despite estimates suggesting he earned around $30 million throughout his career, Ungar died broke without any assets.
Remembering Stu Ungar
Despite his life of excess, Ungar was always loved by his closest friends and showed respect towards others at the poker tables. As previously mentioned, his daughter was the one who kept him fighting for many years. His 1997 title win was also thanks to her encouragement.
After the interview with Gabe Kaplan, it was clear that Stefanie was the centre of his world.
In late 2020, during the week of the anniversary of her father's passing, Stefanie Ungar allowed poker fans to learn more about her father.
Here are some of the questions and answers in an Ask Me Anything (AMA) session on Reddit.
Q: Did your father teach you how to play poker?
A: No, he never taught me how to play poker.
Q: Who was the opponent your father respected the most at the poker tables?
A: Chip Reese.
Q: Who do you think plays a similar game to your father's?
A: Considering I don't play, I'll answer with Mike Sexton's opinion: Phil Ivey.
Q: Do you play poker?
A: No... but if I had to play something, it would be Blackjack. Many people are surprised that I don't play. I didn't inherit the math genes he had. But yes, I definitely love Vegas - born and raised here!
Q: Did your father ever secretly write down his strategy ideas?
A: No, never. He [Stu] used to say he knew what he knew, but he couldn't explain how. He had a brilliant mind - a gift.
Q: What three words would you use to describe your father?
A: It's hard to stick to just three. I would say [he was] charismatic, sharp, witty, discerning, and loyal.
Q: Besides gambling, poker, and his vices, what passions did your father have, something that the poker community might find strange or fascinating?
A: My father loved studying history. He loved black-and-white movies. He said that if he didn't play poker, he might have been a lawyer. He couldn't cook. Actually, he didn't do a lot of things in life that we consider normal. For example, he used to pay $20 to a friend's son to take out the trash. I still find that hilarious.
Q: When you were a child, did you feel your father was a celebrity?
A: Yes! But poker is much bigger nowadays, so I can't imagine what it would be like.
Q: Have you ever watched the movie High Roller, based on your father? Do you think they portrayed him accurately?
A: Yes, I watched it, and I don't think they were true to who he was. That's why we chose not to be part of the project when they presented us with the script.
Q: What's your fondest memory?
A: So many! The times we spent lying on the couch talking. And one day when he took me shopping at the mall and saw me trying on all sorts of clothes... we laughed so much! It was a great day that I remember often.
In Conclusion
Stu Ungar will continue to be part of the list of the greatest legends in poker. Even in a different era, what he achieved at the tables was extraordinary. Not knowing what The Kid could have become in today's poker world leaves a bitter taste.
Nevertheless, it will be hard for anyone to demonstrate the consistency that Ungar showcased:
In 30 major NLH tournaments with a buy-in of over $5,000, he won 10 of them.
He won three WSOP Main Events
He also took home the titles in three Amarillo Slim Super Bowl of Poker Main Events
These were the only tournaments that resembled the WSOP back in the 1980s.
His presence in the poker world will never be erased.
His place in the Poker Hall of Fame is forever assured.