More fans may now be watching live poker on Twitch than any other medium, including major networks like ESPN. Millions of viewers around the world check out the players on the site every day as they chit chat, crack jokes, and of course, play poker.
The platform has become a significant part of the game. It has attracted players who might not typically get into poker. So, online poker operators have taken note, including 888poker. The company launched their own streaming channels and rosters.
These companies see Twitch as a way to reach new players and grow the game in general. Twitch streamers can be a talented bunch. Those with fun personalities and insightful strategy advice can attract large followings.
Here's a look at ten great Twitch Poker streamers.
Table of Contents
Twitch History
Twitch launched in 2011 as a place for video game players to watch others play. Similar to sports viewers, gamers could follow the action of some of the best players in the world. They could also get some tips on playing along the way.
In 2013, Amazon acquired the platform and looked to expand beyond video gaming. The site also greatly enhanced the ability for streamers to add subscriptions, ads. It generally created a better way to monetise the site.
This new system allowed streamers to begin making money as the platform grew and expanded.
Twitch also added poker, and poker pro, Jason Somerville, was one of the first to jump on board. The popularity of the platform soon brought even more viewers and streamers to the site.
Millions now watch poker streaming each day on Twitch. Players are bringing their unique personalities and talents to their shows.
Online poker operators and tours have also got in on the streaming action.
Every major online poker tour and operator now features its own Twitch streamers. They feature them as a way to stream final tables, run promotions, reach out to players, and more. Some sites have even begun streaming live events as well.
Twitch continues to be an essential part of the new poker ecosystem.
Twitch Poker Streamers
Picking some of the best poker streamers is not easy considering the number of players streaming their action now on the platform.
Picking some of the best is a completely subjective.
Here's a look at some of the most popular Twitch streamers based on popularity. We used sites like Twitch Metrics to rate fan following, importance to the industry, and entertainment value.
While he may be semi-retired, Somerville may be the player who started the Twitch streaming trend in poker. He moved his Run It Up show to the site in 2014 after running the brand as a bankroll challenge.
Run It Up's goal originally had been to turn $50 into $1,000 via playing online poker. On Twitch, that evolved into a complete poker brand that built on that concept.
Somerville quickly became the biggest streamer on Twitch and even sold Run It Up merchandise.
Somerville is quite a poker player, and viewers enjoyed his personality and insight into the game. Despite streaming less in recent years, the show's archives remain popular and Run It Up still has 230,000 subscribers.
? Games: Cash games, tournaments, live events
? Highlights: Viewers can even check live Run It Up events
? Entertainment value: Fun and strategy insight
? Strategy tips: Real-time insight from a big-name pro
This poker pro is one of the most popular Twitch Poker streamers globally, with more than 280,000 subscribers. Veldhuis began his stream in 2016 and is a favourite among Twitch viewers.

His popularity stems not only for his high-stakes action but also his larger-than-life personality.
Veldhuis, from the Netherlands, is particularly good at analysing his play and bringing in viewers to his way of thinking. He's been a pro for 16 years and has almost $700,000 in live tournament winnings with millions more online.
Like Somerville, Veldhuis has built a growing brand that includes other sponsorships and merchandise sales.
The Twitch star has also been responsible for setting some Twitch Poker records. In 2020, one of his streams reached a high of 58,799 viewers while he was running deep in a major online event.
He ultimately took 15th and, at one point, became the most-watched stream on the entire Twitch platform.

? Games: High stakes tournaments
? Highlights: Big wins and deep tournament finishes
? Entertainment value: Plenty of poker, including all the highs, lows, and ranges of emotions
? Strategy tips: Lots of profound insight into life at the inline poker tables
As one of the world's most well-known poker players, Negreanu attracts plenty of viewers to his regular streaming. Unlike most players listed here, Negreanu streams most of his action on YouTube and Periscope (via Twitter).
These streams attract big followings – about 1 million subscribers.
Along with being extremely popular, Negreanu isn't afraid to offer his opinions or wear his emotions on his sleeves. He brings plenty of fun, entertainment, and fascinating insight into the game. Occasionally, he'll tell stories from his many years in the game.
Kid Poker streams plenty of action during major online tournament series such as WSOP events. He's also produced high-quality vlogs over the last few years during the live WSOP in Las Vegas each year.
He's used his platform to air videos of his major online battles with Doug Polk, drawing tens of thousands of viewers.
? Games: Major tournament series events
? Highlights: Great streams but also interesting vlogs throughout WSOP each summer
? Entertainment value: Lots of laughs
? Strategy tips: "Old School vs New School" segments look at how strategy has evolved
Originally from Ann Arbor, Michigan, this poker pro has also built an entire brand from his Twitch stream, a popular podcast, and more.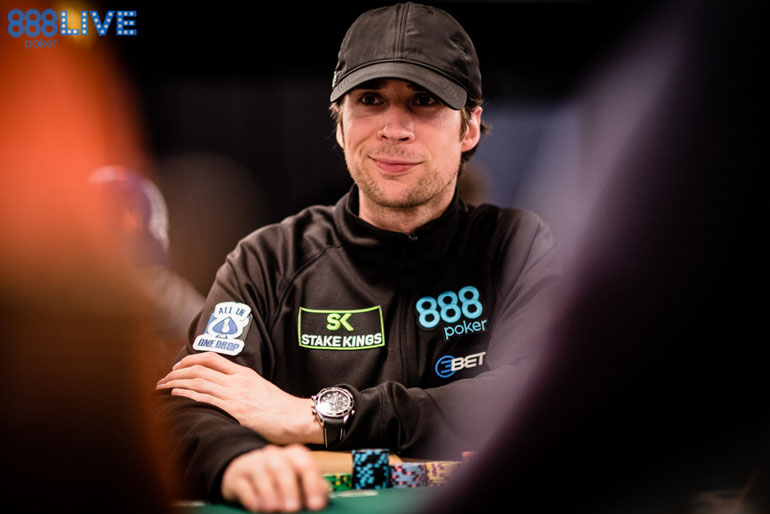 His Twitch stream stresses fun as well as offering some strategy along the way.
Gross, who has $3.4 million in live tournament winnings. He entertains viewers with family stories and tales from his poker life, including major live tournament series.
The stream now has more than 84,000 subscribers.
"It's entertainment, it's fun," he told WPT.com in 2019. "It's a live stream, and I present content, everything you can imagine poker – start to finish – poker and family. It shows you the life of a poker player."
? Games: Major online tournaments, sometimes several at once in various poker variants
? Highlights: Deep runs in many tournaments
? Entertainment value: Polished delivery, interacts well with the audience
? Strategy tips: Offers some mental tips as well as action on the felt
This Canadian brings quite a different background to streaming and poker. K-Mart competed twice on Canada's version of Big Brother. He began playing poker in 2014 and jumped into strategy study.
Martin quit his job and became a full-time player three months later. He now boasts more than $300,000 in live tournament winnings.
With a background in radio, Martin is a natural behind the microphone. He's got smooth pipes and brings absolute professionalism, even working as a commentator during online events.
On Twitter, he has more than 109,000 followers and describes his stream as "relaxed" and "relatable."
? Games: High-profile online series
? Highlights: Lots of fun promotions, like promising $500 in Bitcoin to a follower if he made a $10,000 score
? Entertainment value: Great at calling the action on the felt
? Strategy tips: Deep analysis and hypothetical situations – "the things you think about," he noted on a recent stream.
This online player from Ireland brings more than just the luck of the Irish. He has plenty of poker skills, and fans enjoy his personality and strategy tips, mixed with some tunes.
Relaxed but still vocal, Hand has built quite an audience with 114,000 subscribers.
Hand has $52,000 in live tournament winnings but much more grinding online. He's scored on online poker's biggest stages – all in front of his regular Twitch viewers.
? Games: Online tournament series
? Highlights: Big scores via stream, easy-on-the-ear musical selections
? Entertainment value: Chatty throughout each show
? Strategy tips: Talks through why he makes a specific decision
This French poker player has become one of the poker world's most-watched streamers and undoubtedly one of the most popular in French.
He has undeniable poker skills with $2 million in live poker winnings and much more online.
In 2019, Guilbert barely missed scoring a WSOP bracelet – finishing runner-up in a $10,000 WSOP Shootout event for $128,042.
The summer of 2021 also brought the biggest score of his career. He won a $25,000 event at the Super High Roller Bowl Europe for $560,000.
On Twitch, Guilbert has 84,000 subscribers and streams plenty of poker content. He also allows his audience in on his live poker trips. That undoubtedly includes some high roller action.
? Games: High rollers, major tournaments online
? Highlights: A look into his poker life
? Entertainment value: Animated presentation
? Strategy tips: Analysis for a French-speaking audience
This Austrian online pro has built an impressive audience since launching into poker streaming in 2015. Pavlovic spends about $200,000 of his own money each month on poker. Part of the fun is watching his ups and downs along the way.
"Follow me and watch the madness as I climb my way up the rankings," he notes in his bio.
That kind of message carries over. AllInPav offers insight into how to become a successful pro, as well as real-world advice on what to expect playing poker full-time.
"Poker's not a race. Poker's about long-term sustainability," he noted on stream in 2021.
He's undoubtedly accomplished that.
? Games: PLO, high stakes events
? Highlights: Cash games coaching
? Entertainment value: A mix of events and games
? Strategy tips: Insight into life as an online pro
In recent years, Brazil has been a growing market, with many online poker champions emerging from the country. Felipe Ramos is undoubtedly one of those.
He has become an essential part of that country's poker community.
With more than $2.6 million in live poker winnings, Ramos has plenty to offer on Twitch and for the Portuguese-speaking audience. A big online score came in 2021 when he finished runner-up in a $1,000 event on the site for $476,612.
His Twitch stream has over 30,000 followers. Ramos offers his audience plenty of poker with some comedy in the mix.
? Games: Multiple games, other prestigious tournaments
? Highlights: High rollers
? Entertainment value: Occasional heavy metal and Brazilian music
? Strategy tips: Some of his strategy clips highlight great folds
Are you looking for a member of the 888poker StreamTeam to check out? The company completely revamped its Twitch channel in 2021, adding players to the ranks who offer something unique.
Some of the site's talented streamers include: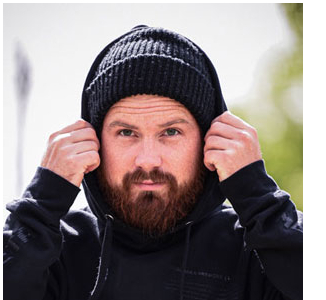 Canadian Adam "Eklo" Tocholke comes to poker after a background as a musician and producer.
Viewers will find this a nice mix, and he's attracted a smaller but growing audience.
Rec players might also appreciate Eklo's "everyman" approach to the game.
? Games: Poker, but also music and video gaming
? Highlights: Some excellent insight for new players, seems as if you're playing with him
? Entertainment value: Cool vibes, cool beats, and cool poker
? Strategy tips: Weighs options with discussion