After my divorce, I knew I would be battling for my son's attention, but expected my nemesis to be my ex-wife and not a star of YouTube called PewDiePie. I grew curious after my son would spend hours locked in his bedroom staring at his mobile phone, laughing like a deranged kamikaze on their one and only suicide run.
Worried that he may be watching something from the adult library, I looked, and there was this crazy looking Swede, shouting and screaming while playing old computer games.
"And you like that?" I asked.
"I love it," came the reply before he palmed me back out of his room.
I didn't get it.
How did we go from chess and checkers to this?
Entertainment?
Really?
Fast forward a few years and the likes of PewDiePie has become an inspiration to thousands of people who have learned that it's possible to turn a love of video games into a lucrative career.
Amazon joined the video streaming commuters when in 2014 they acquired Twitch Interactive for $970 million. It was smart money because, in 2015, Twitch was the home of 1.5 million broadcasters and 100 million visitors per month.
According to the market research team SuperData Research, the video game industry generated $91 billion in revenues in 2016, of which $34 billion came from PC games, the bulk of Twitch's traffic.
Table of Contents
Poker Joins the Party
Jason Somerville has won over $2.2m playing online poker, and $3.6m playing live tournaments culminating in a World Series of Poker (WSOP) bracelet in 2011.
A keen YouTuber, Somerville made the switch to streaming his game on Twitch about four years ago. Little did he know that he was about to stretch the elasticity of poker media to absolute breaking point.
"I can't remember my first day on Twitch exactly, but it was around four years ago for only a handful of viewers," Somerville told me. "I always thought Twitch would be a great platform for poker and enjoyed sharing my sessions with the fans from the outset."
Up until this point, the online poker rooms had been slow to understand the value in live streaming, and it wasn't until Somerville turned a handful of viewers into a mass movement that the woodpecker stopped pecking way at the same old tree and looked at the man known as Jcarver.
PokerStars picked up Somerville as a member of Team Pro in February 2015 and armed with a mass following developed organically through Twitch, Somerville fast became one of the leading figures in the poker industry.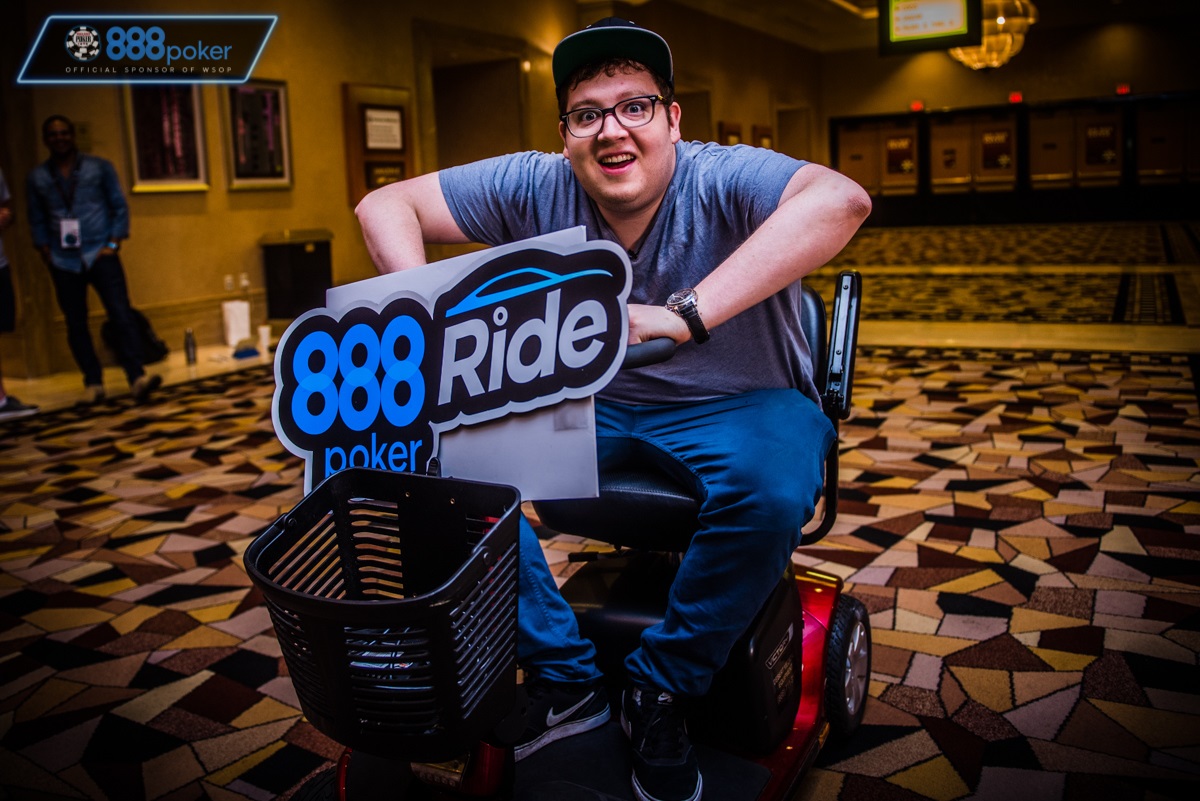 Keep Your Cards Close and Your Strategy Closer
In 1999, a British television production company called Presentable was trying desperately to create a new poker show for Channel 4. However, there was a big problem - they couldn't attract the players.
The principle behind Late Night Poker was to show viewers live tournaments with a hidden hole camera giving those sat at home an opportunity to see the player's hole cards. Very few people wanted a part of this because they were worried about professionals using the information against them.
Nearly two decades later, Twitch streamers aren't only showing the world their hole cards; they are also sharing their thought process behind each play.
Never before have poker players given more information to their opponents, and in an era where edges are said to be as blunt as ever, the question has to be - why?
Parker "TonkaaaaP" Talbot is a Twitch streamer who has won over $3m playing online and $250,000 playing live. After fast becoming one of the most watched online poker streams on Twitch, in January 2017 888poker signed him to represent the site as an ambassador.
"I began streaming because I had fallen out of love with poker," said Talbot. "My friend and fellow streamer Jaime Staples suggested that to re-establish my mojo I try streaming. So, I went out, bought a microphone and just did it. There was no plan. I had watched video game streams for years, and thought why not give it a try."
Bringing Out the Twitch Big Guns
Jaime Staples rewrote the rules on poker sponsorship when in April 2015 he joined PokerStars as a member of Team Online. Before the appointment, Staples was not a household name in the traditional sense, and his appointment made the poker world wake up and realise the rules had changed. It was no longer good enough to win tournaments; you also had to have a following and to do that you needed to be a personal brand.
"My first stream was in late October 2014," said Staples. "I wasn't sure what to expect from it. I think I hit a peak viewership of 25 people. It was fun to play and talk about poker. It's something I used to do every once in a while, without broadcasting because it helped me focus. Talking through poker decisions makes it apparent what you do or don't know.
"Since then pretty much everything has changed. The community has grown to be massive on Twitch with tens of thousands of people watching poker every day. Likewise, I and other broadcasters have been working hard to make what we put out there more engaging for the viewers. We have come a long way in 2.5 years!
"I love Poker, and this is my way to leave a mark on it. I decided that when I went full time as a poker player, I wanted to participate in the industry as well as just playing. The approach of soaking up as much money as possible and then not playing one day wasn't a big enough role in the game if it is to be what my life is about. So, I have set out to share the game with others."
So, Talbot started to reinvigorate his game, and now he loves it. Staples began because he loves the game, and so it should come as no surprise that Somerville started streaming for the same reasons.
"I broadcast on Twitch primarily because I enjoy doing it, and because I think it's a great and modern way to connect with fans and show off the game that has given me so much." Said Somerville.
At times, poker can make a pacifist want to defect to North Korea and join the nuclear missile program - such is the boredom that comes with flinging your cards into the muck. And, I can see how streaming helps dilute that boredom.
But what about the fans?
Why are they tuning in when they can watch House of Cards, make love, or play football with jumpers for goal posts?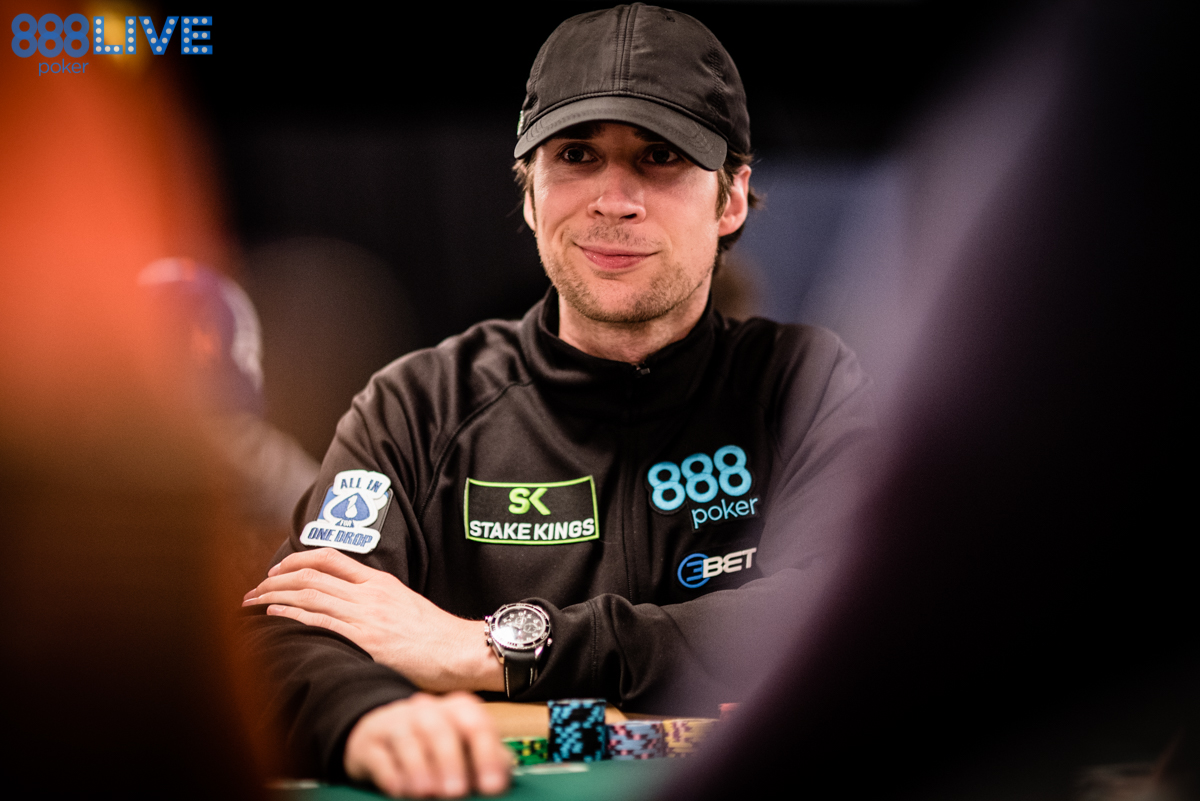 Getting Value from/for a Twitch Stream
"It depends on who you ask," Says Staples when I ask him about the value his fans receive. "People watch streams for a multitude of reasons. Entertainment, to learn, a place to chill, a place to laugh. For some people, it's a place to 'laugh at' (trolls). For the industry at large, I hope to showcase and promote the positive parts of the game of poker and to make it an easier transition for people trying it out. I also think that my stream creates a community that gives more of a reason to keep playing."
Jason Somerville has the same opinion.
"Some fans tune in to learn something about poker, some tune in for the entertainment. I've tried to blend both of those elements in each show since the beginning of Run It Up," said Somerville.
There are two ways you can engage with a Twitch broadcast. The first is to Follow your streamer of choice. You don't have to pay to do this, and you will receive an email notifying you when your streamer is live.
Your second option is to subscribe, and here you get options to pay a monthly fee of $4.99, $9.99, or $24.99 and this is where I found the whole process questionable when it came to the value proposition.
If your Followers gain access to your streams for free and are subsequently entertained while learning how to play the game of poker like a professional, then why subscribe?
"It's for the sense of community, to support the streamer and the emotes, "said Talbot. "When you get a partnership, you get two emotes that are channel specific and if you subscribe you get those emotes. Once you hit the 1k subscriber mark, you get 20 emotes."
Maybe it's my age.
I can understand the desire to help support the streamer and wanting to be a part of a community.
But the emotes?
I couldn't wrap my head around this one.
Talbot has over 60,000 followers, nearly 5 million views, and around 1,000 subscribers. If I were a Twitch streamer, my primary purpose would be to triage my 60,000 followers to ensure I had these ten bases covered.
Be obsessive about how my stream makes my followers feel.
Help my followers to buy-in to the community philosophy
Create something of value that not everyone will value.
Continually question how you can improve.
Listen twice as much as you talk.
Always do what you say you are going to do.
Shun short term gains for long term strategy.
Deliberately delight your followers.
Learn to empathise with your followers.
Care about your followers like you would a puppy.
I believe if a streamer can be on top of this then they will learn how to provide additional value for Followers, so they are lining up to become instant Subscribers. And, I am not sure offering them emotes is going to be high on their list.
"I think my viewers like the positive attitude I bring to the game, the poker tips that I provide, and they like following the story that I continue to tell," said Staples. "An average poker pro, trying to become one of the best poker pros, while growing up and figuring out the rest of life."
Staples nails it for me.
When he first signed for Stars people were like, who is Jaime Staples? And now you can find out the How by watching his stream, and in my opinion, there is some added value there to be offered to a Subscriber.
But what makes an effective streamer, and can anybody do it?
Twitch: The Tricks of the Trade
Not everyone can make a living from streaming on Twitch. It's not an instant cash machine.
"I have 1k subscribers and get a cut between $2.50-$5 per subscriber with Twitch taking the rest," said Talbot. "Newer streamers get $2.50 and the longer a person streams, the more of a percentage they can get.
"You have to apply for a partnership with Twitch, and once approved, you can start making money. Everybody's contract is different, depending on the type of game you are playing, but I believe you need around 100-200 concurrent viewers before your application even sees a set of eyeballs. It's a lot stricter for video game streamers - 500 concurrent viewers I think."
Nobody wants to be streaming to a bunch of empty chairs. I imagine there is a warm fuzzy feeling that comes with the rise of the Subscriber and Follower count in the same way your online poker account balance used to rack up.
So, what are the secrets to growing an audience?
"There are lots of reasons people watch streams," said Staples. "They could be entertaining, or a great teacher, or shocking, or super consistent with being online, or play the highest stakes, or run a challenge that people like.
"There are tons of options available! I will give a bit of a cliché answer and say that enjoying it is going to be the most important thing. I think the road to success is possible for almost any personality, but you need to work hard enough to make it a reality. That's only going to happen if you like it."
What does hard work look like for a streamer?
"Hard work and dedicated streaming times are important," said Talbot. "In the beginning, my schedule was Tue, Wed, Thu, Sat & Sun, with streaming beginning at 11 am and ending whenever. Today, I have pretty much the same schedule except I start at 1 pm.
"Your recognition in the poker world is also important. Results are going to drive traffic in the beginning. You see some people taking a shot like Timex, and Sorel Mizzi and they get more traction than some random dude who started playing poker a year ago. But it doesn't matter how big of a name you are; you have to stream consistently for your membership to grow.
"You also have to be decent at the game you are streaming. In poker, it's more important than in video gaming. There are lots of gaming streamers who have hilarious personalities, and people will stick around for that. On Twitch, it's accepted that you are either good at the game, entertaining, or the ultimate combo of both. In poker, you have to have some knowledge of the game and know what you are talking about."
Somerville concurs with both Parker and Staples:
"Being a successful Twitch streamer takes a mix of talents and characteristics. You've got to be consistent, engaging, unique, fun to hang out with, and interesting in some way or another."
And as the stream rolls and the viewers are being entertained, they are also highly privileged to be watching a group of winning players teaching you how to play poker. For me, it sounds like the ultimate training tool - not everyone agrees.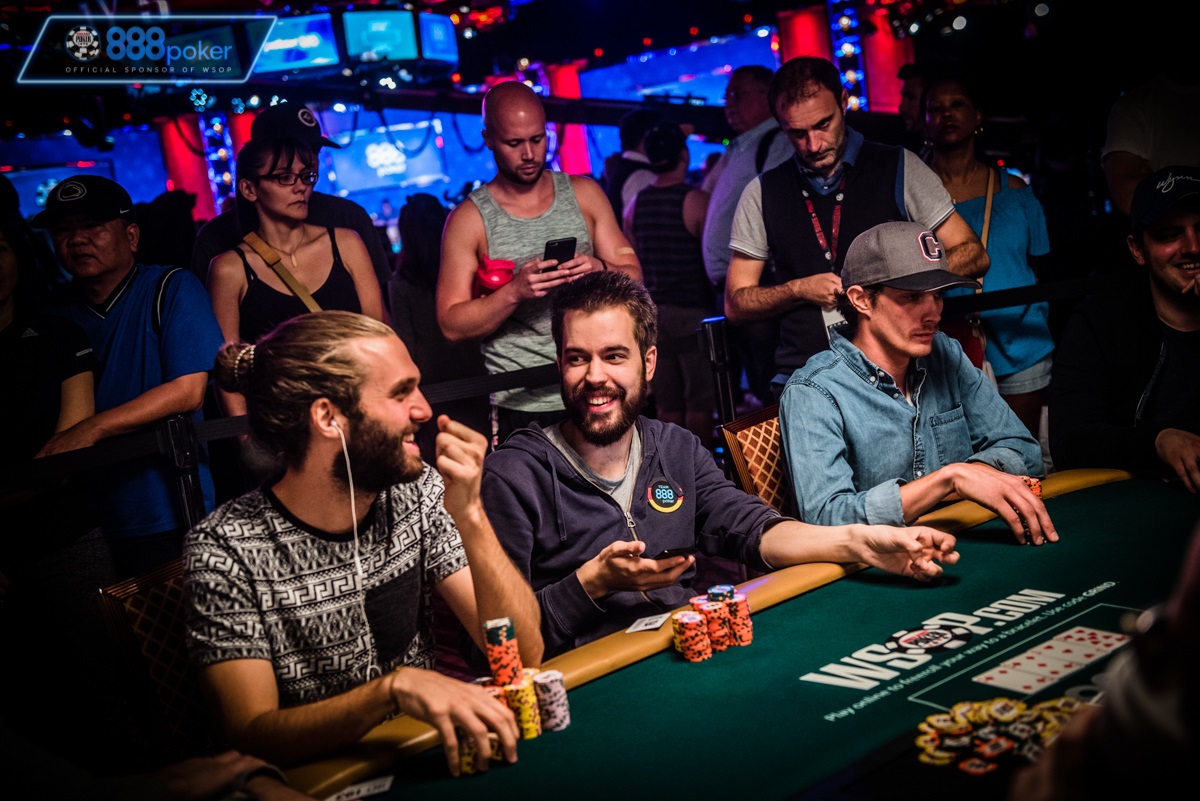 Using Twitch as a Training Tool
Dominik Nitsche has won over $4m playing online tournaments, and $6.6m playing live, including a World Poker Tour (WPT) title and three WSOP bracelets.
Nitsche competed in the first season of the Global Poker League (GPL) representing the Berlin Bears and now represents 888poker as an ambassador where he has become a regular Twitch streamer.
Nitsche is notorious for the hard work he puts in away from the tables, and so, I asked him about the merits of Twitch as a training tool, and his response surprised me.
"I would say Twitch as a training tool ranks very low," said Nitsche. "Twitch is not a training tool; it's entertainment, at least the way I stream. I always try to keep it entertaining rather than go super in depth every hand I play. The game is way too fast to break down hands while playing."
Jason Somerville has a different view:
"Ten years ago, the concept of being able to watch a top pro play poker while sweating their hole cards on a short delay was inconceivable. Twenty years ago, there weren't even hole cards on TV broadcasts!" said Somerville. "Poker content is still in its infancy, growing and changing every few years. Twitch ranks very highly as a platform to learn - being able to not just watch bosses like 'ElkY' or 'Nanonoko' play, but then ask questions in chat as to why is a tremendously valuable training resource."
Staples falls somewhere in the middle:
"It is such a relative thing," said Staples. "The poker journey is vast in its different stages. Your first hand to one year later, I think it's the best option for the only study material. After that, it makes sense to add more direct study information, get more quantitative work going, coaches, simulation software, etc. It is such a personal question that comes down to what people's goals are in the game, how they learn, what type of time they have to invest, what they like learning, etc."
Parker also shares the view that Twitch is a valuable training resource for beginners, but as they expand their knowledge so too should their search for more specific learning tools.
"Online training sites like Run It Once and Upswing Poker offer more specific things than Twitch," said Talbot. "If you are newer to the game or an intermediate player, a Twitch channel is a great place to start because it's a free resource. But, if you are a more experienced player, a training site where a player is dissecting a spot for 15-20 minutes is more helpful."
And how does streaming affect the streamers' game?
I'm no expert, but when I have spent time teaching someone how to play poker, I always found the act of verbalising my thought process very helpful.
Parker Talbot doesn't agree.
"I think it's a myth," said Talbot. "It's a bad way of thinking and a counter-intuitive way of thinking. If you want to talk out loud, do it with a friend and bounce ideas off each other. But, if you do it to yourself, it's not a beneficial thing for your learning curve."
Verbalising apart, Talbot has noticed a change in his game since streaming full time:
"My game has suffered a bit, always having to change things up, knowing people are watching me, especially deep in tournaments," said Talbot. "If I run a big bluff in tournaments, in five minutes the person, I run a bluff on will know, and I don't have the same information. I don't think there any huge positives to it, but I don't think I am losing anything severely either."
Streaming hasn't changed Dominik Nitsche's game at all.
"I play the same. As I said previously, streaming is mostly entertainment for me, so I don't feel like I am giving away a ton of information."
Conversely, streaming has turned Jason Somerville's poker life upside down.
I consider myself to be a recreational poker player these days," said Somerville. "I don't spend a lot of time working on my game off the tables, and I rarely play off-stream. I'm okay with that after dedicating such a huge portion of my 20s to the game, and still think I stay reasonably sharp via having to constantly think through and explain my choices to the Twitch audience."
Staples also touches upon the enormous strain that streaming puts on your life meaning things like studying have to go out of the window.
"I have had less time to study than I anticipated," said Staples. "But I have also learned faster by playing than I would have done without streaming. It is a give-and-take. I also have access to some of the best players in the game now with some notoriety that my stream has created. I have a great opportunity to learn right now."
That last point is important. When Staples was picked up by PokerStars, it elevated his brand to a new stratum, and it's no exaggeration to say, that without that deal, he wouldn't have access to the minds that he does today.
And he's not the only person to see their worth escalate as a result of this new phenomenon within poker.
Twitch as a Revenue Source
"Broadcasting on Twitch has been fantastic and key for establishing Run It Up's partnerships with PokerStars, Peppermill Reno, and Crown Melbourne and the Aussie Millions just to name a few," said Somerville. "I'm very grateful to the hundreds of thousands of fans that tune in and hang out with me on any given month, and it's thanks to them that I'm able to procure so many sweet opportunities for RIU [Run It Up] events or special content."
Somerville is the master when it comes to leveraging his brand and movement to turn a profit and provide value for his fans. But the others are learning fast.
"Twitch has created additional revenue sources outside of the game," said Staples. "Consistent income from poker is pretty awesome. In 2015, I signed with PokerStars as an ambassador. I have since joined Team Online. It's an amazing opportunity that comes with awesome resources to try and grow. Streaming has also created a community that I can leverage into other things if I ever feel like I want to do that."
And some streamers can win a few bucks or two playing other games while streaming. Take Parker Talbot for example:
"We once won $30k playing Blackjack on 888casino one night," said Talbot. "That was a pretty wild ride. During the first 3-4 months of the stream, Wednesday was a drinking night where I would get drunk and have a friend on the stream, and that was the result of a drunken Blackjack run."
On a more serious note, Talbot can also feel his role within the poker community shifting because of Twitch and his ensuing relationship with 888poker.
"I am a professional poker player and am profitable in the games I play in, but I can feel myself transitioning from a poker player to an entertainer and ambassador for the game." said Talbot.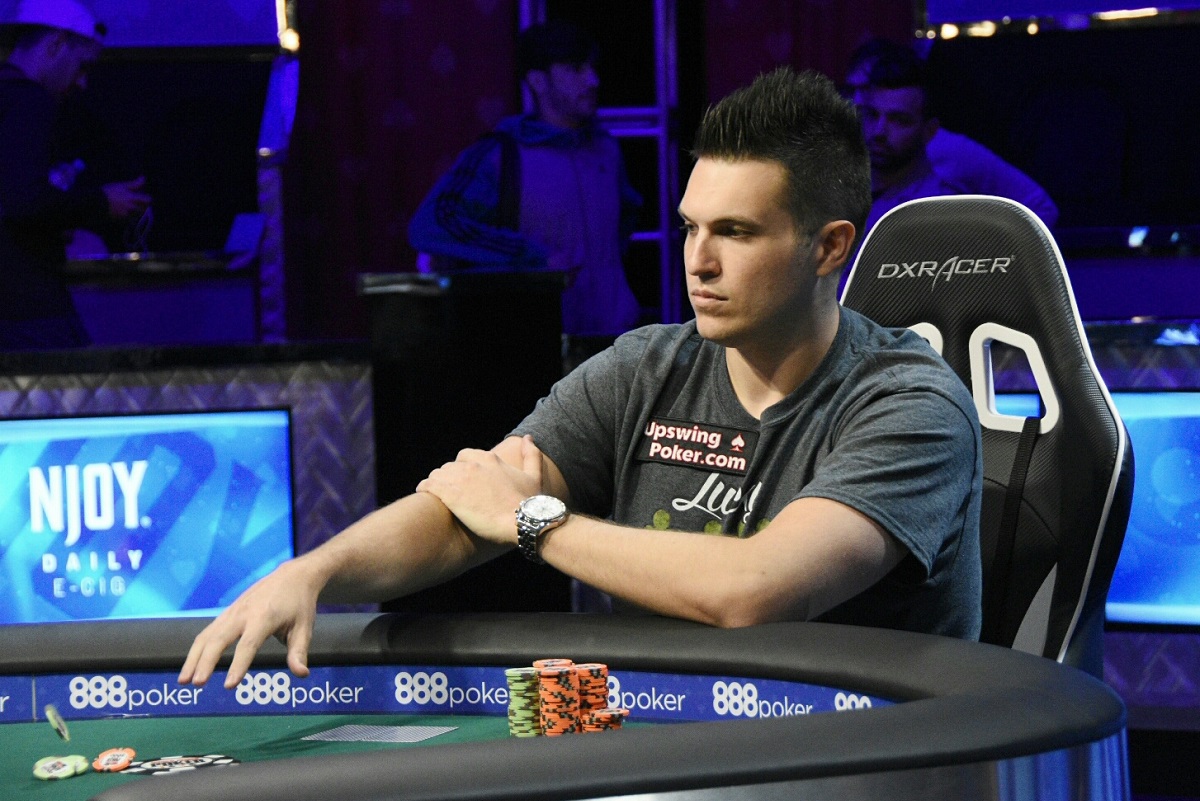 Twitch: The Future of Poker?
Although slow to rise from the pit, both 888poker and PokerStars have a stranglehold on the Twitch talent. Parker Talbot is an ambassador for 888poker, and Doug Polk also does some non-ambassadorial work with the online poker room.
PokerStars has signed Jason Somerville, Jaime Staples, Felix Schneiders and the recent Big Brother Canada winner Kevin Martin, as well as having regular streamers such as Bertrand "ElkY" Grospellier, Randy "nanonoko" Lew, and Lex 'RaSZi' Veldhuis.
The video game industry is a $91 billion industry, and this is where a bulk of the future online poker players will be hanging out, so it makes sense for online poker rooms to hang there, also.
Does this mean that online poker rooms can manufacture Twitch stars of the future rather than waiting for a Jaime Staples or Parker Talbot to emerge from nowhere?
Talbot is a little sceptical:
"It could work," said Talbot, "But I still believe the best way forward is for an online site to take an established streamer and mould their audience into the community of the online poker room."
And how can Twitch streamers add more value?
When online training sites emerged during the CardRunners era, the concept of watching a recording of someone's play was revolutionary. Today, lazy poker players still follow the same model.
Will Twitch be the same?
Will lazy poker players go out and buy a microphone, set up a stream and start playing, without any pre-planned thought of how to be different from the Somervilles, Staples, and Talbots of the world?
"For me to add more value I would have to figure out a way to outsource the parts of life that are slowing me down so I can focus on studying, health, and creating content," said Staples. "Streaming more hours, making more videos, updating more on other platforms, etc. I (and we as a PokerStaples brand) have become far too slow in making decisions and executing an action. I would like to go back to being able to move super-fast."
But not everyone has a plan to take over the Twitch universe.
"I don't have plans that stretch out 5-10 years," said Talbot. "My plan for the next year or so is to stream a bunch, win some poker tournaments and see where it goes. Planning is not my thing."
Running with the Twitch Big Dogs
The world of Twitch is dominated by video game streamers, with poker taking up a much smaller niche space in the market. During my conversation with Parker Talbot, he told me that from time to time people wander onto his stream unaware that people are streaming poker on the site.
Talbot also believes that it will be extremely difficult for poker to break into the higher echelon of Twitch streaming because of the history, demographics and popularity of games like Dota2, League of Legends (LOL) and Counter-Strike.
"Poker is bigger than a ton of other big games, but it will never get to the point of Dota 2, LOL on Twitch; it's just not going to happen," said Talbot. "In terms of subscriber and viewership numbers, poker will always be in the middle of the pack. It could be a Top 10 listing but never a Top 3."
Here is the current Top Ten Twitch Viewer List as per SocialBlade.com
Riotgames (LOL) - 903,426,408 channel views
Starladder1 (Dota2) - 343,939,881
Beyondthesummit (Dota2) - 317,291,043
Esltv_cs (Counter-Strike) - 237,043,813
Esl-csgo (Counter-Strike) - 237,043,813
Imaqtpie (LOL) - 211,370.846
Tsm_theboddone (Fire Emblem Echoes) - 195,180,959
Tsm_dyrus (LOL) - 191,627,773
Dyrus (LOL) - 191,627,725
Shadbasemurdertv (Creative) - 185,134,560
To put this into perspective, here are the numbers and ranking of some of the aforementioned poker players.
357 - Jason "jcarverpoker" Somerville - 18,368,330 channel views
1,038 - Jaime "pokerstaples" Staples - 6,797,547
1,378 - Parker "tonkaaaaP" Talbot - 4,928,452
2,103 - Felix "xflixx" Schneiders - 3,016,752
2,143 - Lex Veldhuis - 2,949,971
2,344 - Doug "DougPolkPoker" Polk - 2,643,199
2,616 - Kevin "kevinmartin987" Martin - 2,315,265
3,280 - Bertrand 'ElkY' Grospellier - 1,763,221
3,452 - Randy "nanonoko" Lew - 1,664,447
3,504 - Jeff 'jeffgrosspoker' Gross - 1,631,951
5,614 - Daniel 'dnegspoker' Negreanu - 899,521
7,686 - Bill "thirstlounge" Perkins - 588,016
As you can see, being an early adopter has worked well for Somerville, and you know people, once they stick with something they stick with something.
Rounding It Up
After talking to the gang, it's clear that Twitch is an excellent tributary for poker to find more players, especially video gamers, who might be more inclined to crossover.
Speaking to Parker Talbot about this, I asked him if he thought an online poker room would be smart by hiring a video gamer with a mass movement and then teaching them to play and stream poker?
Talbot felt that if such a person existed, they would already be in poker.
The streamers who dominate the poker charts are all exceptional players who infuse humour with their branding to deliver both entertainment and education.
Although slow off the mark, I think 888poker and PokerStars have both done well with the signings they have made. The core reason for an ambassador has always been to market the online poker room and what better way to do that than to hire someone with a ready-made following.
My only concern is that Twitch falls into the same stale bread syndrome that online poker training sites did. Now is the time for people to start looking at their Twitch streams and answering those ten questions I laid out earlier in the article.
If you are streaming purely for fun, then ignore these issues. If you are streaming because you want to make a living from it, then you need to position yourself in a different way than your competitors. I don't currently see that happening.
And you can make a living out of streaming.
Jason Somerville, a WSOP bracelet winner, and one of the most talented players in the game admitted that he is now a recreational player because of his investment in streaming.
Parker Talbot, another shining star of the online world, is transitioning away from the role of the professional poker player to an entertainer.
And PewDiePie, the young Swedish star who robs me of my son's love was named as one of the world's 100 most influential people of 2016 by Time magazine. He is earning an estimated $15m per year making YouTube videos, acting like a maniac and making my son's day.