In my former life, I worked in the rail industry, and one year I was holed up in a derelict office where I led a small project team. One of the members was named Andy, and he made a nice side living selling railway memorabilia (or crap as I preferred to call it) on eBay.
I had an old Trainload Coal tie pin, and he wanted to buy it off me. It had been given to me when I joined as a sweet 16-year old. Other than holding my tie in place it had about as much use to me as rescinded currency.
"You can have it," I said.
"I would have paid you £10," he replied.
I was astonished.
One Man's Trash…
He then proceeded to tell me how valuable railway memorabilia was, and he proved it by setting me a challenge. I had an hour to find the biggest piece of crap I could find connected to the railway, and he would sell it on eBay. We had a £10 wager on the success or failure of his sale.
I chose a plastic bag with 'Freightliner' written on the front.
He sold it for a pound.
I guess I never saw the gift horse, and years later, after joining the poker industry, I missed out once again.
As a lover of poker, I have received numerous 'poker gifts' over the years. Some of them have been great (poker chips), and some of them have been absurd (aces cufflinks, aces towel).
This week Beth Shak tried to sell me a poker set for $125. I wondered if it was the remnants of her divorce with Dan? It got me thinking about poker gifts and that old plastic bag. Decks of cards, poker chips, and quality poker tables are great gifts, but other than that you are talking about kitsch crap that nobody wants.
Or do they?
A great idea for a poker present is a piece of poker memorabilia. And that got me thinking. Should I forgo my retirement and head back into the arena of live reporting what opportunities are there to start saving crap today that will be valuable tomorrow?
Here are a few thoughts.
#1 Autographs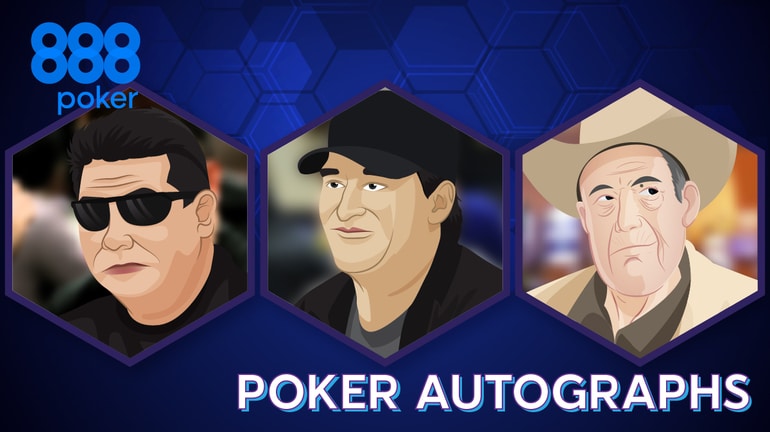 Only twice in the six years, I have been working in the poker industry have I ever asked someone for an autograph.
The first time was in Malta at the World Poker Tour (WPT). I was interviewing Phil Hellmuth Jr. for an article appearing in WPT Magazine. My mate was a huge Hellmuth fan after drooling over his appearances in the WSOP DVDs.
The second time I asked for an autograph wasn't even from a poker player. I was working at WPT Venice, and they had hired the magician Dynamo to appear at the player's party. He tried a trick on me behind the scenes, and it didn't work. He was a good sport about it and signed a playing card for my son.
Doyle Brunson, Johnny Chan, and Phil Hellmuth are legends of the game. But who are going to be the next generation of legends? Who will we be waxing lyrical over in 50 years' time?
In 2013, while working at a major live tournament, there was this little whipper snapper making a play for the final table called Fedor Holz. He was making some waves online but had done nothing live. He finished just shy of the final table for €13,000. To date, he has earned over $8m. What would an autograph back then be worth in 50 years' time?
I believe 888Poker Ambassador Dominik Nitsche can one day beat Phil Hellmuth's WSOP bracelet record. If he keeps on studying and applying himself in the game as he has done for the past seven years, will he be a legend? What price would an autograph from his first ever live recorded cash - a $381,030 victory at a major live tournament in Buenos Aires – be worth?
Pick them out.
Get them to sign something.
Stash it away.
Wait 50-years.
Cash it in.
#2 Trophies, Bracelets and Trinkets
You might not find any of these things hanging around a poker room, and there might not be many people willing to give them away, but there has been an upswing in the number of bracelets, trophies and winning trinkets that have ended up on eBay recently.
Peter Eastgate sold his 2008 WSOP Main Event bracelet on eBay for $147,500 and gave the money to UNICEF. The 2006 Champ Jamie Gold sold his bracelet for $65,725, and 2007 Champ Jerry Yang was forced to sell his to settle IRS debts.
Now those would be pretty nice presents if you had a generous mother-in-law (Mine bought me those ace cufflinks).
#3 Decks of Cards
I always think it's kind of cool when the 16-time Darts World Champion, Phil 'The Power' Taylor, ends a game by signing the back of the dartboard before passing it to a fan at the front of the crowd. I often wonder why it doesn't happen more often in poker.
I have been in the end zone of so many live tournaments and have watched every single check, call, raise, and fold, including a heads-up battle between Alessio Isaia and Szabolcs Mayer that lasted for 8 ½ hrs.
I have sat watching as they had their winners photo taken, and I have even taken a few myself. However, I have never thought of asking the player to sign the winning hand, grabbed the deck, and asked the winner if he didn't mind me taking it.
I remember when Nitsche won his first-ever WPT title in Johannesburg. I was the first person he embraced. I was right in the middle of that emotional dervish. How cool it would have been for me to have the foresight to get him to sign that deck. It would have made an incredible present for someone, and might even be worth a penny or two in 50 years' time.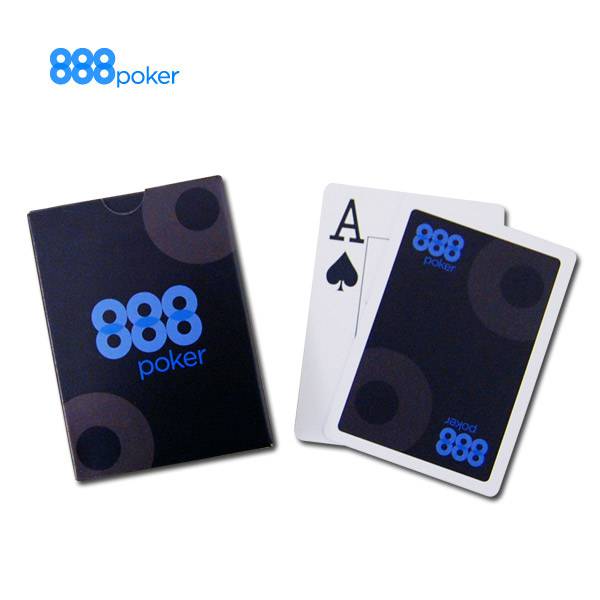 #4 Poker Books
The most decorated online tournament players in the history of the game. He may not know it now, but he will always be a part of poker's history.
When he released his first book: Moorman's Book of Poker, he sent me a signed copy. I would love to tell you what he wrote, but WSOP gold ring winner John Eames has nicked it.
Will it be worth anything in time?
I doubt it will be enough to allow me to retire, but once again, signed books make for excellent poker gifts, especially books that are as technically sound as Moorman's, and from such a gifted and historical figure in the game.
Barry Greenstein was notorious for always taking a copy of his Ace on the River to all poker tournaments and then signing a copy for the player who eventually eliminated him from the tournament. I have only played with him once and a part of me that wanted that book even though I knew it would have been fatal.
And, it's not only books that get signed.
A few years back, Pierre Neuville and Marcel Luske created a poker board game, and the pair would take them on the circuit, and sign them for players who eliminated them from the competition.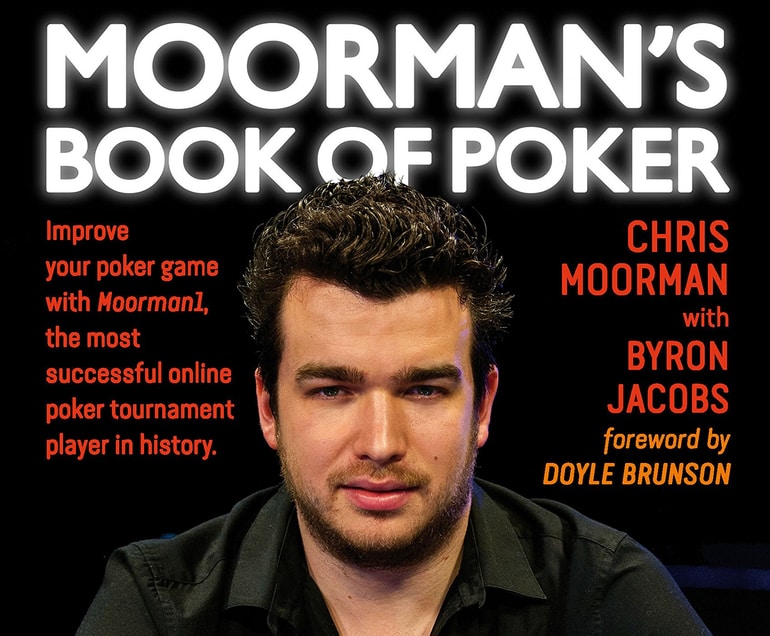 Check out 888poker's "Best Poker Books in History" List
#5 Bio Sheets
I once read a blog post by Nolan Dalla about poker memorabilia. In it, he said that he still has the bio sheet that Chris Moneymaker completed on the eve of his 2003 WSOP Main Event triumph.
A bio sheet is something a tournament organiser will hand to the player to finish ahead of a final table. It contains all manner of personal information that the commentary teams can refer to during the action.
As a live reporter, I always received the bio sheets the night before the final, so I could use the data to create a bio on the live reporting blog. You can always tell the new from the old by the state of the bio sheet.
There are those that believe the bio sheet is beneath them. They write their name on the head of the paper and not much else. Then there are those who seldom appear on final tables. For them, it's important to savour every aspect, and that includes the bio. There is no better sight on the eve of the final table than a fully completed bio sheet.
Back in 2003, Chris Moneymaker was an accountant with a fascinating surname who qualified for his seat via the online satellite route. Something tells me he would have written quite a lot on that bio sheet.
Now that has to be worth something, maybe not now, maybe not next year, but someday.