The World Series of Poker is just around the corner… woohoo! Are you ready yet? Use this handy guide full of tips and tricks to give you a leg up on the competition.
Start planning accordingly now and check out our Top 7 Tips to get you prepped!
1) Play Online
This tip may sound completely counterintuitive. After all, the Vegas WSOP happens in person rather than in front of a computer. But you can prepare through online practice.

Here's why -
When you play at a live poker table, you will see an average of about thirty hands per hour. Online that triples to ninety hands per hour… per table! It is no accident that most Main Event winners in recent history have all been under forty.
Yes, years of experience matter. But you will achieve drastically more volume more efficiently through using a computer. It's why 22-year-olds can compete at the same level as 52-year-olds. They may even have seen the same number of hands.
Online poker also plays more aggressively than in person. There's the obvious fear factor of looking silly. You may feel like you're "killing the game" by reraising when everyone wants to play limped pots. Social pressure means that people are more inclined to play it safe. But computers offer a buffer - and buttons!
It's much easier to button-click three-bet than it is to battle face-to-face. Even simple things like friendly conversation prevent people from unorthodox reraises. So, use your computer to your advantage.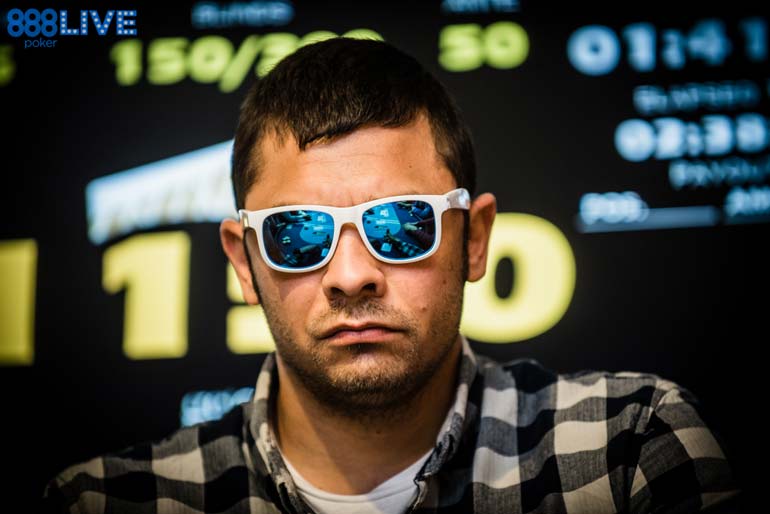 With the security of the screen, you can practice fancy reraises and manoeuvres. It's a much more comfortable environment to exercise aggression. Then, once you're familiar and experienced with these techniques used by the pros, it will be easier to incorporate them on the actual felt.
Remember that most people under bluff! So, if you find yourself falling into this category and not bluffing enough, playing online is the way to go.
2) Play Live
Hah! This tip may seem to contradict the previous suggestion. But they both have their merits. Practice playing live and online are both helpful, but for different reasons.
As mentioned in #1, online is an excellent arena to up your poker aggression frequency, getting more comfortable with reraises and bluffs.
Live poker is the place to go for – naturally – live reads.
Scientists have said that intuition is simply the recognition of patterns. That "hunch" you get saying someone binked the turn card? It's probably not nonsense –
Your body may be putting together millions of tiny micro muscle movements from your opponent's face
You recognize you've been here before.
That gut instinct could essentially be primal analysis.
So, play live poker to study people – and actually, study them. You may have heard Daniel Negreanu say, "everything you do at a poker table conveys information."
Listen to people in conversation. Say someone says, "I might be late for work tomorrow… but screw it!" They are probably not as nitty as one might think.
It means they have a little gamble in them.
Tight-passive players are probably not the best opponent to bluff due to their curious personalities.
They want to stick around to see what happens next.
The way they live life likely correlates to their poker game.
Similarly, if someone says, "I came to the tournament early to avoid traffic." They're probably a more thoughtful, analytical type who will be able to pay attention to the story you're telling.
They'll conclude with your bets that you've rivered a flush or straight.
A personality like this is interested in getting things right and is probably concerned about looking foolish.
Their little offhand remark says they are a thinking player and could be a decent candidate to bluff. (Fish are rarely bluffable! They close their eyes and call even if they think they are beat!)
3) Don't Limit Yourself to the WSOP
Of course, there is something special about the World Series of Poker. To non-poker players, the Main Event is like "poker's Superbowl." And yes, the WSOP does have more massive prize pools than anywhere around. This tournament has produced poker legends like Chris Moneymaker. He turned a few hundred dollars into millions overnight!
That said, bigger fields are harder to beat. Many WSOP events are three, four, and five days long. It's a serious grind (not to mention the hotel expense, particularly if you're staying over a weekend).
There is no shame in not wanting to pit yourself against thousands of players for several days straight.
Fortunately, poker players now have more options than ever before for alternate events all over Vegas. The casinos have gotten smart and are running simultaneous series.
The Wynn, Venetia, Golden Nugget, and Aria, for example, all provide a refreshing change of atmosphere. Not only can you look forward to gorgeous venues, but even the daily tournaments receive a considerable boost since they coincide with the WSOP.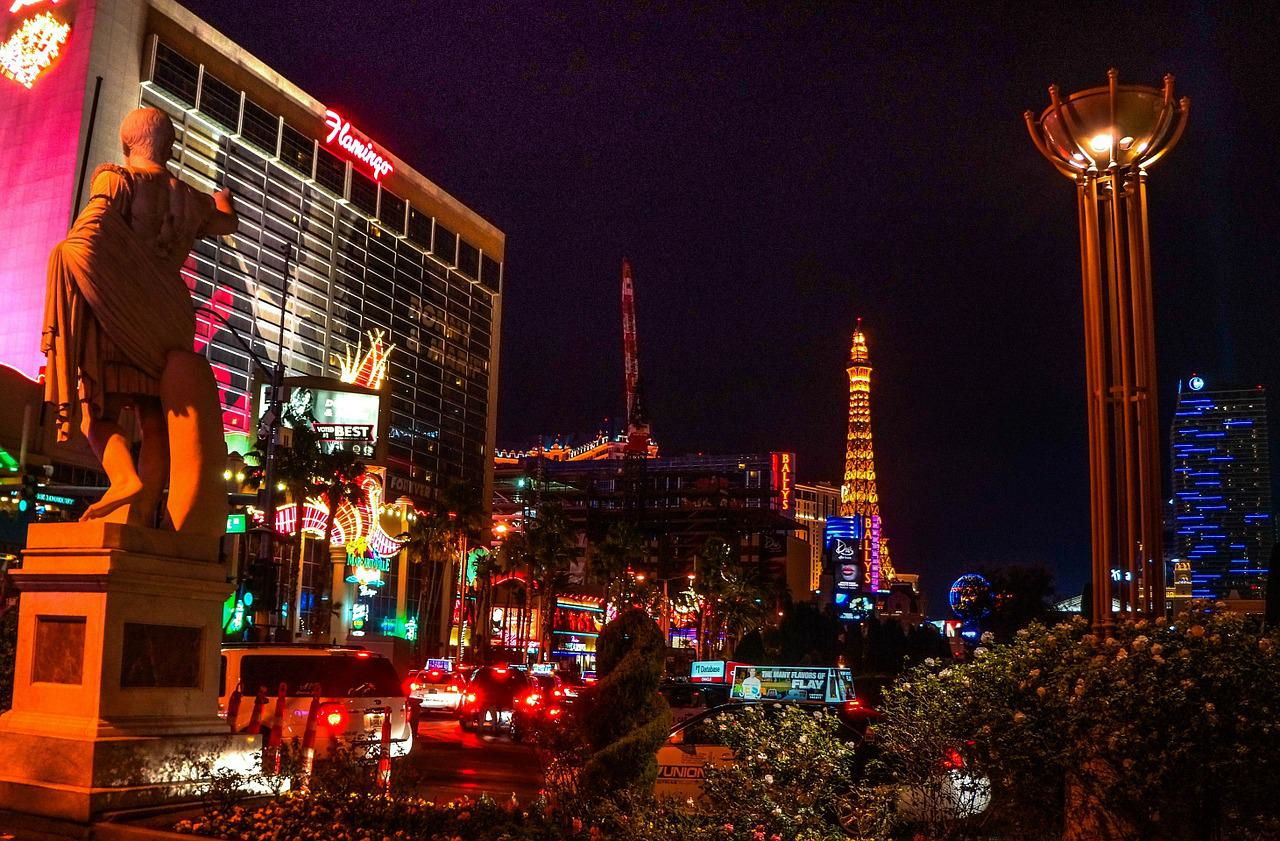 Last year, Aria's daily $400 tournament frequently doubled its guarantee. And the Wynn had events that tripled the prize money due to more players. But it does not have the same overwhelming factor as the WSOP itself.
There are more than the usual number of tourneys, but not as many as an official WSOP event. To top that, the tournaments are shorter. You will find more one-day and two-day events at these casinos.
Say you are travelling with family and don't want to bore your partner and/or kids while spending the whole time playing poker. It's easier to split vacation time with these quicker tournament options.
And you can save huge sums on hotel rooms if you avoid weekend rates. Even aeroplane tickets get more expensive: At last year's WSOP, a flight from Vegas to Los Angeles cost $300 on a Sunday or Monday… compared to $60 on a Wednesday.
Choosing tournaments at other casinos allows for more schedule flexibility and easier budgeting.
4) Don't Obsess About the Main Event
If 2022 is your first time playing the Main Event, it's not all that it's cracked up to be.
You might expect it to feel different to any other poker tournament.
Big lights
Big chip stacks
Big-name pros
None of the above is instantly present or visible.
The expected iconic large chip towers from Antonio Esfandiari and Daniel Negreanu are nowhere in sight.
Instead, your initial stack looks rather measly, taking away the prestige immediately. You may not even glimpse any recognisable pros in your flight. To make matters worse, it may seem like everyone not playing the Main is having much more fun in the surrounding events.
The Main Event is sometimes sandwiched between other tournaments. These side events present players with less pressure and much more enthusiasm. While everyone's table is different, many players are terrified of busting – no, really petrified.
Don't expect big bluffs or three-bet battles. Many tables are a competition of the Nittiest. If you thought you'd never see Aces folded pre-flop – think again!
The romance of the Main Event is undoubtedly not what you might expect.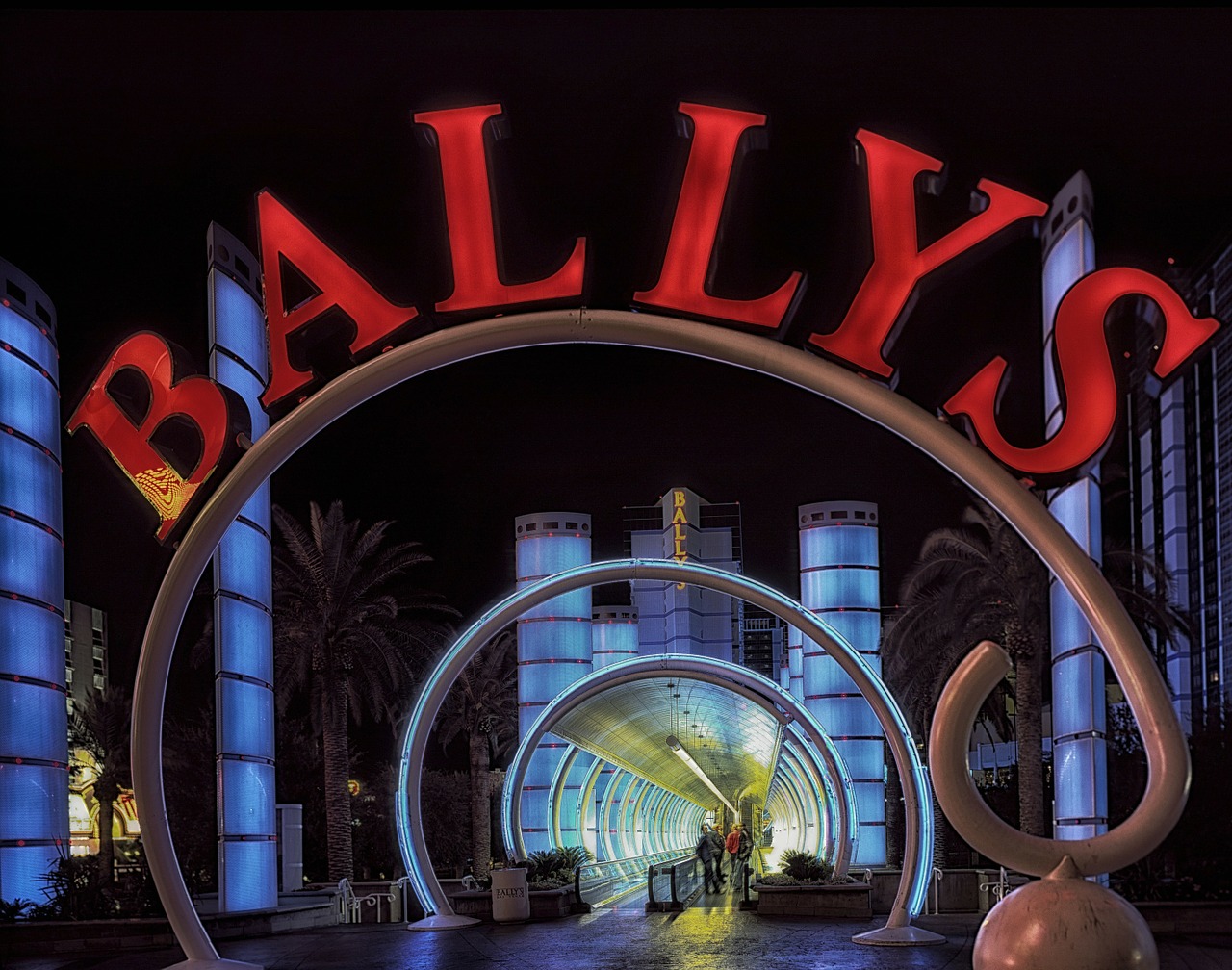 If you're considering playing the Main Event satellites at the WSOP – you may want to reconsider. They are horribly-structured luck fests.
You are extremely short-stacked.
The blind levels are incredibly fast – making skill significantly less relevant.
You're doing a lot of shoving and flipping.
You put in all this effort to satellite into an event that may not even be much fun.
For some players, the Main Event is incredibly tense and stressful.
Most of the players are also nervous and on-edge.
There is little to no casual conversation or banter.
People are stressed.
Also, don't forget how long the Main Event lasts… It can take four or five days before even reaching a min-cash.
So, broaden your horizons to consider playing other poker tournaments. Unlike the Main Event, the Mystery Bounty at the Wynn is high value and exciting. The promise of six-figure bounties at the 2021 event got everyone's adrenaline going!
Also, the WSOP tag team tournament is a fantastic event – the energy and enthusiasm are unmatched. Creative tournament structures make the game even more enjoyable.
5) Bring (Enough) Clothes for All Climates
Summer in Vegas is roasting. But sometimes, air conditioning creates an indoor tundra. So, dress for all climates. Since you will be sitting for hours on end, comfort is crucial.
But bring something decent in case you make a final table. People make jokes about the guys who clearly bought their wardrobes off the gift shop racks.
If you are unsure how long you will stay, be generous with the amount of clothing you bring. Or, at least, save room in your suitcase for shopping.
6) Register Early
If you're playing the Main Event, the WSOP can take an extraordinary amount of time to process cashier's checks. You may even have to enter a flight on a different day. Bear this in mind when it comes to your method of paying the buy-in
Cashier's checks aside, lines are much longer than they appear.
You will want to allow hours ahead of time for registration.
Not only will you miss blind levels if you register later than expected, but you will feel flustered and off to a bad start.
You can enter events in advance – including the night before! So, if that's a possibility, do it. Don't add to the same-day pressure.
Another good tip is using the Bravo machines. For a fee, they will print out your ticket instantly. Just be aware that the first time requires verification. It's not instant.
7) Schedule Wisely
I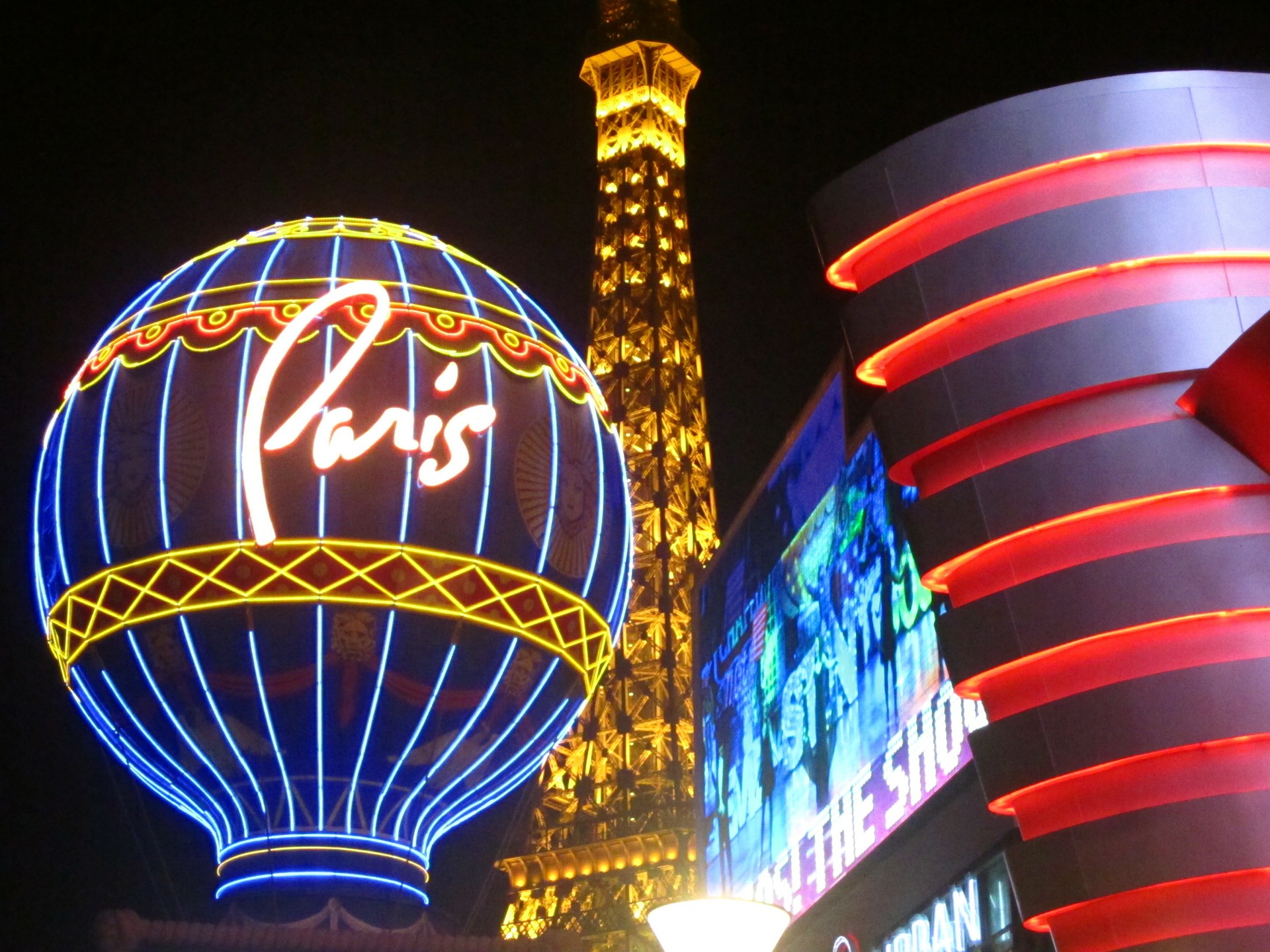 When planning your ultimate WSOP schedule, there are a few things you should keep in mind.
Budgeting is one. Make sure to budget honestly. Are you the type to play cash games and punt after busting a tournament (you know who you are!)? Factor non-tournament buy-ins into your bankroll.

Food really adds up -- so do drinks - -and activities. Remind yourself that tourneys aren't going to be your only expense.

Also, travel smart. It's worth it to hunt for good deals. Apps like Hotel Tonight are helpful. You may have Casino Rewards tier discounts to use from your tournament buy-ins.

Collaborate with friends. It can be nice to cost-effective to split a room - particularly on pricey weekends.
That's not to say you should skimp – absolutely not! Enjoy Vegas. Take a day off to visit the mob museum or sip Mai Tais by the pool. Incorporate downtime into your schedule.
Finally, when drafting your travel plans, be aware that some casinos offer discounted rooms if you play in their tournaments. (Resorts World even has a poker players' room rate for cash games).
Call the poker rooms of the hotels where you are interested in staying. But be aware that these are always subject to availability.
BONUS TIP) Get Excited!
Playing in the World Series of Poker – or any tournament – is a privilege. So, there's no shame in getting hyped.
Don't sleepwalk into the series. Enter energised!
Training videos and study content is essential. But also kick back and watch final-table footage for the fun of it. Create a music playlist that pumps you with adrenaline, and imagine playing those songs when you walk through the doors.
Relish in the excitement of the most significant poker spectacle of the year and make the most of it. Live it up!