Updated on August 23, 2023
| | |
| --- | --- |
| Net Worth | $16 million |
| Total Winnings | $6 million |
| Major Wins | 2003 World Series of Poker Main Event |
| Other Revenue | Books, cannabis, CBD, other interests |
No other player may have been more critical to the modern popularity of poker than Chris Moneymaker. Originally from Knoxville, Tennessee, Moneymaker's everyman tale of poker success – all in front of ESPN cameras – helped bring players to the live and online poker tables throughout the 2000s.
His rags-to-riches poker story helped define the idea that a recreational player could score major success on some of poker's biggest stages. His 2003 World Series of Poker Main Event win still has repercussions worldwide. Every day, new players jump online or head to their local casinos to live their poker dreams.
Easy-going and affable, Moneymaker proved a great representative for the game, and his last name also seemed fitting.
Not only has Moneymaker won millions at the table, but he also parlayed his WSOP win into even more revenue streams.
Net worth: $16 million
Key income streams: Poker site sponsorships, other promotional deals, book deal
Poker Winnings and Key Tournaments
The early 2000s saw some significant changes in the world of poker. For a long time, casinos neglected the game. But then there seemed to be some growing interest when tours like the World Poker Tour and WSOP debuted hole-card cameras in 2002-03.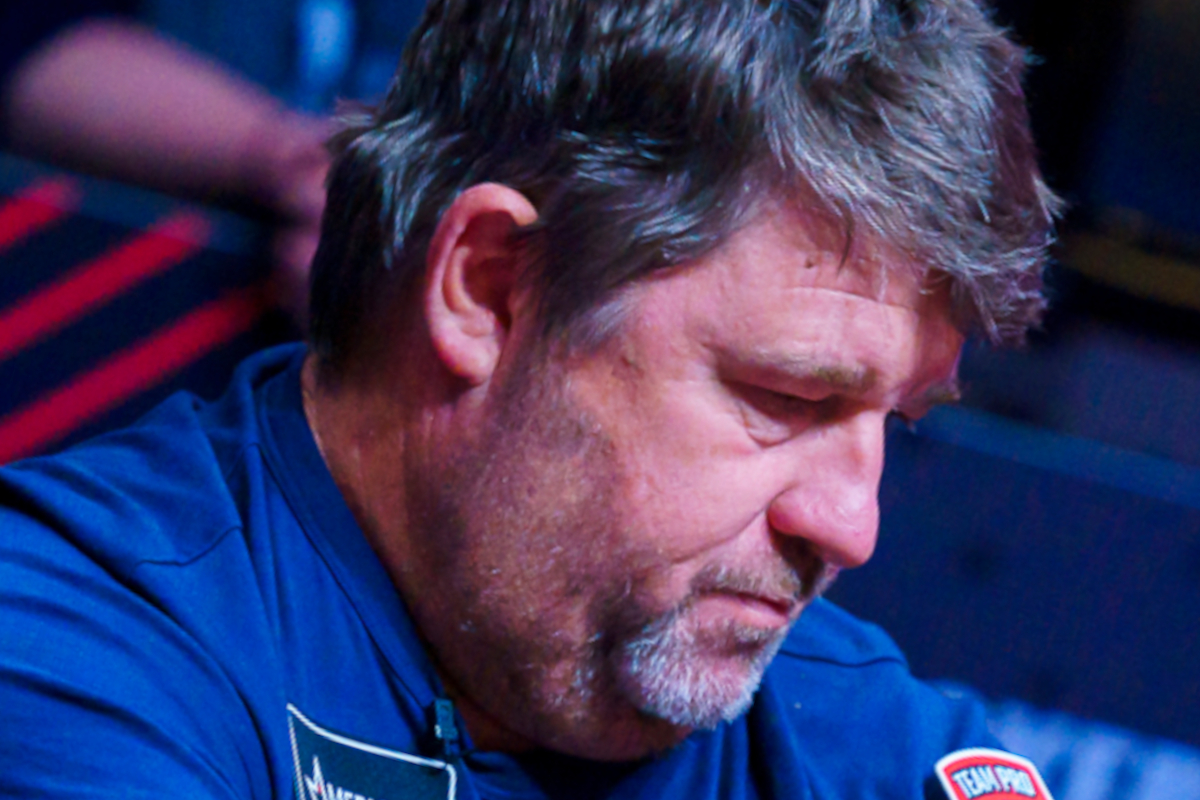 For the first time, viewers not only saw the vast amounts that high-stakes poker players were willing to gamble but also how they played their cards. When the WSOP $10,000 Main Event played out at the Horseshoe in downtown Las Vegas in '03, producers sought a narrative, and Moneymaker delivered.
An accountant and part-time online poker player at the time, he'd won an entry into the tournament via an $86 satellite. Moneymaker was in significant debt from sports betting and hoped to sell the seat but had no luck.
When the tournament began, simply earning a cash would have been nice. But Moneymaker just kept going deeper and deeper as ESPN filmed it all. The rec poker player eventually found himself heads-up against poker veteran Sammy Farha.
Most figured the pro would top the novice. But a huge hand termed "the bluff of the century" by commentator Norman Chad saw Moneymaker gain momentum. Farha laid down the better hand, and the online satellite winner made the most of his trip to Las Vegas.
Moneymaker won the championship bracelet and a cool $2.5 million.
The coverage, surge of televised poker, the online game, his incredible story, and that last name all combined to make Moneymaker an international media sensation. The win brought significant change to Moneymaker's everyday life.
"Obviously, it changed my life significantly," he told Cigar Snob magazine in 2020. "I said it wasn't going to, but I had to. When you have basically an effect named after you, it's going to change your life whether you like it or not.
"So, I quit my job like eight months later, and my home life is obviously different than what it would have been if I hadn't won. I think my home life is pretty normal. It's basically getting up in the morning, taking the kids to school, picking them up, and taking them to all their different practices and games. Just a normal life – putting them to bed and doing the same thing over again. In my everyday life at home, I'm not doing pictures or a whole lot of that kind of stuff."
Sponsorship and the Poker Hall of Fame
The win led to much more, including a long-term sponsorship deal with one of the largest online poker sites in the world. Chris' surname was instantly recognisable to poker fans, making his signing a worthwhile addition to an ambassador roster. Undoubtedly, that came with some attractive financial rewards for the Main Event champion.
When that deal finally expired in late 2020 after 17 years, he wasn't without a sponsorship deal very long. Moneymaker quickly signed as an ambassador for another company only about two months later. The business didn't disclose any of the financial details. Still, Chris seems heavily involved in promoting the site and is undoubtedly well compensated.
At the table, Moneymaker also has some other decent scores, and he got close to his Main Event win just a few days ago, when he made 5th place at the $262.500 No-Limit Hold'em Invitational on the 2023 Triton Poker Super High Roller Series in London. His run was worth $2.030.000, his second biggest cash ever. In 2004, Moneymaker took runner-up in the WPT May 101 Shooting Stars event for $200,000. In 2011 he also finished runner-up in the NBC National Heads Up Poker Championship for $300,000.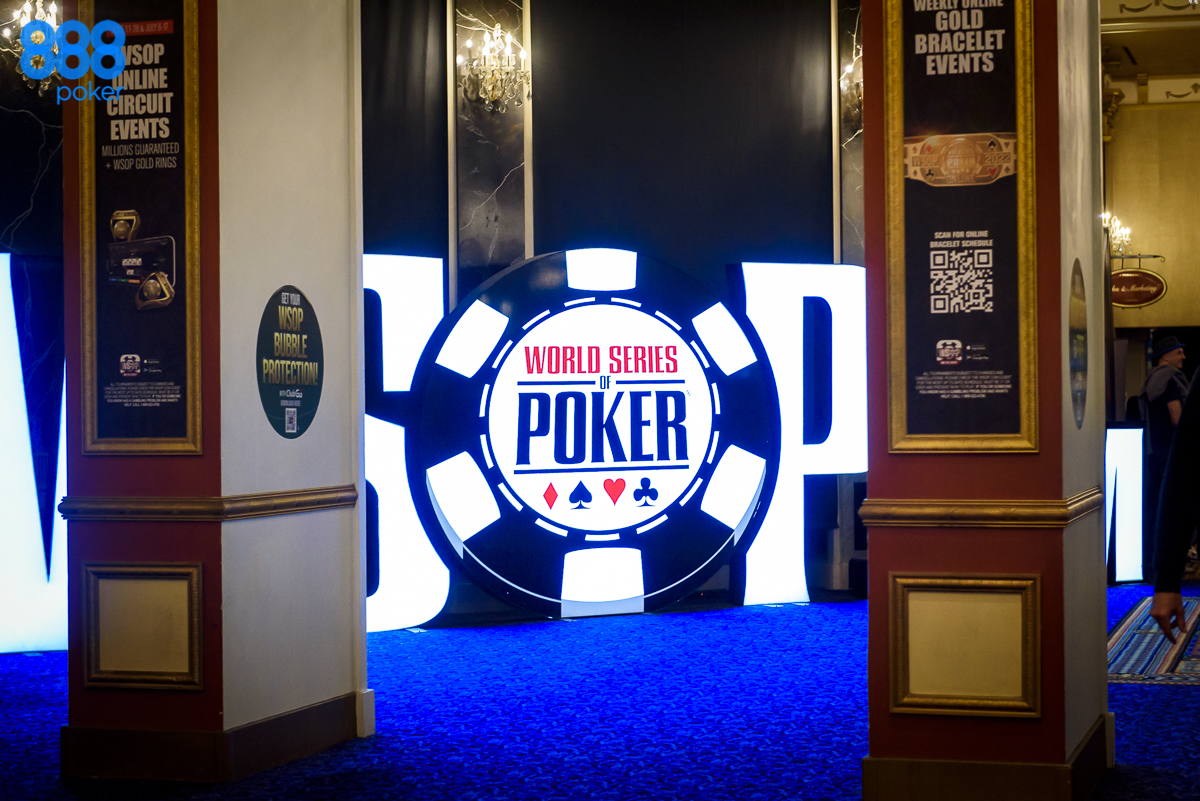 Moneymaker was inducted into the Poker Hall of Fame in 2019, only adding to his legacy in the poker world. It seemed a fitting reward for a man who's meant so much to the game.
Moneymaker thought of his family during the induction:
"I'm very honoured ... very happy," Moneymaker said. "It's great for my kids – it'll be a cool thing for them to see when they grow up."
Other Income Outside Poker
Being one of the biggest names in poker has indeed paid dividends for Moneymaker. The long-time online poker sponsorship deal virtually became his full-time gig after leaving his accounting job behind.
Moneymaker was paid to travel the world representing an online poker brand and play in some of the biggest live poker tournament series. A fan favourite, the Hall of Famer can still be found posing for photos and signing autographs.
Many players love having the poker champ at their tables in a major tournament.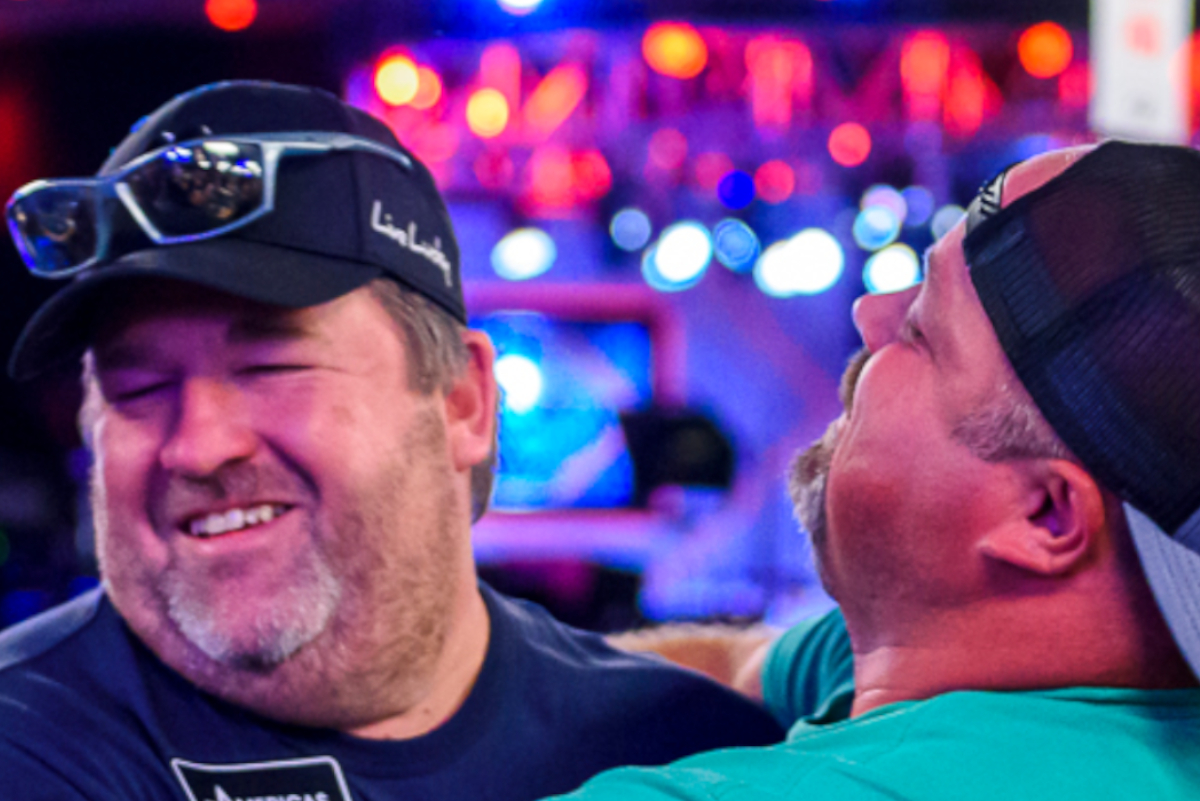 That continues with Moneymaker's new sponsor. But Moneymaker was divorced from his first wife shortly after his Main Event. He said she didn't like his travel schedule, and they just had different expectations at that point. Financial terms weren't disclosed, but the event surely affected his net worth to some degree.
"Quite frankly, it didn't go well," he told ESPN after his epic win. "She didn't like the travel, and it was just not working out for her and me."
Beyond work within the gambling and poker industry, in 2005, Moneymaker also wrote his autobiography. It's called Moneymaker: How an Amateur Poker Player turned $40 into $2.5 Million at the World Series of Poker. The book's honesty and insider details earned plenty of positive reviews among poker fans. In the strategy realm, Moneymaker also contributed a chapter to Jonathan Little's Excelling at No-Limit Hold'em.
It seems likely that Moneymaker has earned at least some money through the years for other promotions and appearances. Moneymaker appears to be a man with many interests when it comes to business.
"I'm a little bit in the cannabis business," he said in an interview with Cigar Snob magazine. "That and crypto are the two things I really follow. I've got a small share in CBD [a chemical compound found in the cannabis plant and used to treat a wide range of health issues without the euphoric effects associated with THC] oil business, and then I'm looking at potentially doing something in the whiskey business.
"You buy barrels of whiskey, and you hold them for four years, and they buy them back from you. Or you can just keep them and rebrand them to create your own whiskey brand. You pay like $800 for a barrel of whiskey, and it sits there, and they give you $1,600 in four years."
Matching the magic of the 2003 WSOP isn't possible, but poker fans haven't forgotten. Moneymaker's win inspired legions of players to pick up the game.
Almost two decades after his historic victory, Moneymaker's importance within the poker industry endures.
Originally Published on September 3, 2022