No poker game or room would be complete without one thing – a table. That could be a kitchen table for a home game, a night stand at a hotel room, or a bar top at a restaurant. Most players have experienced playing the game away from the comfy confines of a casino.
However, a nice poker table with soft felt and a cup holder or two can make the game so much better and go a long way. Ready to add a nice table to your own man cave or poker room? Here are some concepts to keep in mind when making that purchase.
Table of Contents
6 Things to Consider When Buying a Poker Table
There are many considerations to take into account when making that poker table purchase. Here are some questions to ask yourself:
What are my expectations?
How often do I plan on hosting a game?
Where will the table be located and how should it look?
What size and shape works best for my needs?
How much am I willing to spend?
Take some time to answer these questions to help determine what will work best. Here are some common characteristics of a poker table to review.
1. Poker Table Felt and Rail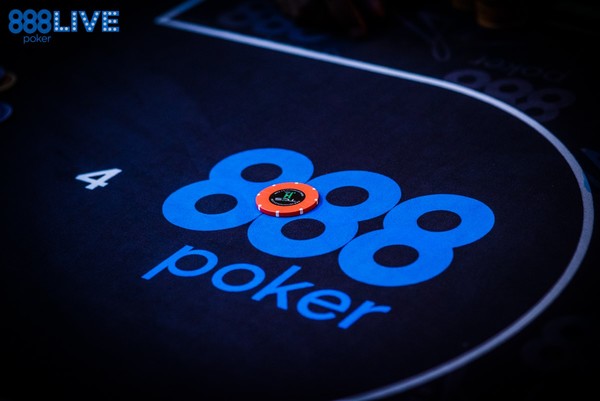 There are numerous felt options available for that poker table purchase. Lower-end options may feature the traditional green, but pricier tables may include different colors such as blue, red, black, and others. Those seeking a custom option may even be able to include graphics or lettering. Some high-quality felts may include designs enmeshed in the felt for a completely cool and unique look and texture.
Some key considerations are quality and smoothness. These aspects make sure the felt works well and cards glide across the table effortlessly when dealing. No one enjoys a table where the cards come up short of a player or a rough texture causing cards to be exposed.
The felt should be able to stand up to regular usage with plenty of chip riffling and even the occasional beer spill. A high-quality felt will last long and not create lint and a rough surface – helping a table owner from having to re-felt often.
Another important consideration is the rail around the table. Is there enough padding and is the rail sturdy? Will it hold up to players leaning against it? Look for a soft but sturdy rail with not too much give.
Also, make sure the vinyl or leather is of high quality. Some tables may not even have a rail. Is this important to you? It may look a little strange to some players. Most would like a rail. It can protect the table and offers players a space to lean their hands and arms. Many tables also feature built-in cup holders for keeping your favorite beverage.
2. Shape and Size of Your New Table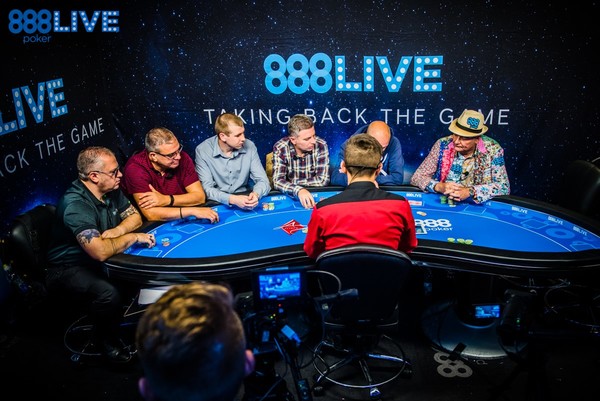 When buying a table, consider what most of your regular games will be like. A few things to consider include:
Size
Shape
Number of players
Leg room needed
Room space available
Will it be just a small group of five or six friends playing "dealer calls" games? A circular or octagon-shaped table may be perfect for your poker room and smaller game. Many of these also include table covers so it can function as a regular table in a game room or family room.
If you plan on hosting even more players at your poker game, an oval, casino-style table may be the best option. These can accommodate as many as nine players and maybe even squeeze in a 10th.
Looking for a tournament featuring even more players for a decent-sized Texas Hold'em tournament? You'll need enough space and may want to purchase an extra oval-shaped table that can be put away when the game breaks up.
Most tables have a length between 72 and 104 inches. Consider your poker crew and the space available in your room when making your selection. No one wants to be crowded in the room or at the table. Size selection may help avoid some of that when the game gets big.
3. Quality and Build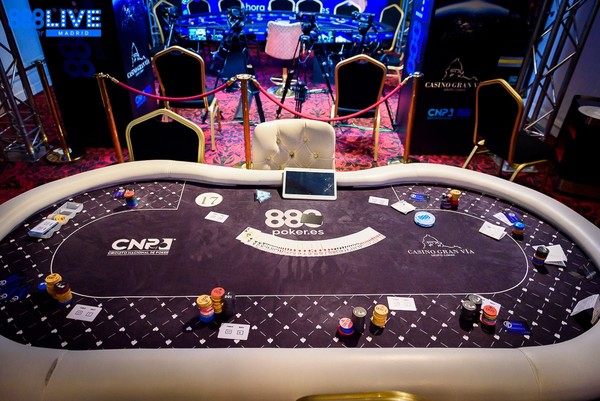 Table quality varies widely and there's something for every budget. Do you plan on putting your table away when it's not in use? A lower-cost table with fold-up legs can be easily found online or at a sporting goods store for a couple hundred dollars. These won't break the bank but will get the job done when it's time to get the game on.
Those with a bigger budget looking for a table that will become a permanent centerpiece in a room will have plenty of options to choose from. Many tables feature:
Intricate woodwork
Quality craftsmanship
LED lighting around the underside of the table
High-end stainless steel cup holders
High-quality felt
All of these levels of tables can run into the thousands of dollars, but there can also be more reasonably priced options but with some added appeal as well in the $600 to $1,000 range.
When it comes to a table, durability is also always a factor – especially considering metal legs and the fold-out variety. Make sure the table doesn't shake and can take a pounding over the long haul. Those legs should hold the table up and in place well – you want that table to be as solid as possible with no danger of collapsing – flying cards and chips isn't a pretty sight.
4. Chairs for a Poker Table and More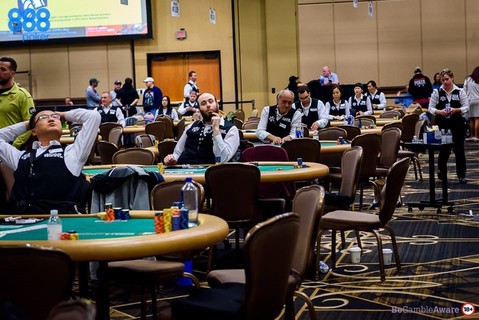 A table may be a necessity for that next game, but chairs may be equally important. Standing an entire game could be a little uncomfortable and a little awkward. Once again, there are numerous options. The budget conscious may purchase some extra folding chairs to do the trick. Or better yet, maybe your poker guests have a few and you can save a few bucks by borrowing. This setup would work for those with a portable table they plan on putting away after the game.
Players looking for a more comfortable option may want to look into an office-style chair. Many high-end tables come with matching cushioned chairs that raise and lower for maximum comfort.
Rolling chairs also make for a more comfortable experience moving around a table. It may be important to make sure your choice of table and chairs complement the color and decor of your poker room.
When considering chairs, it's also important to consider your flooring. A regular game in a carpeted area may make for considerable wear and tear to the flooring. That could also be the case for wood flooring as well.
A nice rug can alleviate some wear and tear on your flooring as players shift and roll a bit around the table. There are numerous options for chairs and thinking about your entire setup will go a long way in making that poker room perfect.
5. Budget for a Poker Table
The budget for a poker table is all dependent on the person. A poker table top can be had for as little as $30 to $50, perfect for those with little space or small budgets. A person seeking a more traditional table, but not looking to spend a fortune should budget $160 – $200 budget.
Some of these can be found at retailers like Amazon, Wal-Mart, Target, Academy, and other sporting goods stores and outlets. Those budget ranges will get a functional table but certainly not a tope of the line.
Budget a bit more and you'll be in line for a much sturdier table. Also, remember that the more features sought usually means a higher cost. Someone looking for amenities like LED lighting around the rail and stainless steel cup holders may want to add a few hundred dollars more to that budget.
Fans of the World Series of Poker broadcasts can find a nice ESPN-branded table with some of these amenities for $270-$300. You'll feel like you're at the final table in Las Vegas.
Those handy in the DIY area, may want to build their own table (see more on this below). Make sure to research costs for materials before creating a budget for the project. When building a table, take into consideration every part that will be built including wood, felt, legs, and other pieces of the puzzle.
Maybe you're a player looking to set up a permanent table in a game room? Players can look for solid wooden tables with slick features and chairs. These are high-quality pieces of furniture that add to a room's ambiance and appeal.
Players can look for setups like this ranging from $1,500 and all the way up to $5,000. There are some great-looking tables in this Price range and a player might feel like he's stepped into a Las Vegas casino poker room.
6. Folding Poker Table
Players with limited space may find a poker table that folds in half a nice option. There are several options in this category. These may not be the top of the line but there are some nice, sturdy tables to check out.
Foldable tables aren't the kind to be left out permanently and that's the point. Simply fold down the legs and then fold the table in half for easy storage.
These are also convenient to have a portable option when a few friends want to play at the spur of the moment. They fold up easily, many with velcro latches, to easily store around the house
If a friend wants to host a game, they are also portable and can be thrown in the car for a quick road trip. Octagonal and circular foldable tables can take up even less space if your game isn't too big.
Foldable poker tables tend to be budget friendly with some reasonable options. A quick search online will find prices from $160 to $900. However, the vast majority of these fall in the $160 to $200 range and make for a nice budget-friendly table.
Other Poker Table Options
Customizable Poker Table
There are so many more table options for those looking for something really nice. A few companies offering exquisite options from felt color to pedestals to LED lighting around the table top include:
Some companies allow for a completely customizable table where buyers can add all the bells and whistles they'd like as they order. The price can get into the thousands, but a custom table can make for an amazing piece of furniture for any game room.
That could even include charging stations at each seat. Looking to name your room Pete's Poker Palace or Gary's Game Room and want your table felt to represent that? A custom table felt will offer numerous options for printing that room name with some cool graphics on the felt.
If you've got the cash and looking to make your poker room feel like a trip to Las Vegas or Monte Carlo, a customized poker table is the way to go. Cool and high class, this type of table will impress your friends and keep them coming back for more – even if you keep winning their cash.
Poker Table Tops
Whether you're a poor college kid, have a small budget, or limited on space, there's another option when it comes to hosting your poker game. While a dining room table may not be ideal for battling it out with friends, a felt table top can make it a much better experience.
Felt table tops feature numerous options and colors. Some come in traditional oval shaped while others may be circular or octagon shaped. Amenities vary but some even feature a padded rail, cup holders, or slots for chips at each seat.
A no-frills circular table top felt can be had for around $30 while a fancier setup can still be had for under $100. Table tops run the gamut from a simple felt to a sturdier board-style topper that can fold up and be put in a carrying case.
If you want to budget more money for the poker game itself rather than the poker table, this might be the way to go.
Building Your Own Poker Table
There's also another way to create a nice custom poker table. Are you handy in a woodshop and know your way around a saw? Building your own poker table may be an ideal and fun option.
Beware though, those with less experience in carpentry may find this a much more difficult option. It's also important to make sure you have the tools and know what you're getting into.
There are numerous sites that offer directions on building a poker table. These free build plans from the makers of the television show This Old House are perfect for someone looking to build an old-style, round table, or in this case octagon shaped.
This is an example of a pretty intricate table with nice wood work. A cover also makes it function as a tradition table as well. Below is also a nice video from the The New Yankee Workshop with a similar poker table project:
For those looking for a more modern casino-style, oval table, there are also numerous building plans available online.
The plans call for an 82-inch table – perfect for a night of Texas Hold'em or Omaha with friends. The result is a nice table, which is portable if necessary, that certainly does the job.
When building a table, be prepared to spend anywhere from a few hundred dollars to thousands – depending on the style and quality of table you choose. Those looking for a high-end oval table may want to check out the video below as well.
***
FREQUENTLY ASKED QUESTIONS
Q. How much does a poker table cost?
A. There is a wide range of costs for poker tables. Players can expect to find prices in these ranges:
$30 - $50 – for a simple, no-frills table top with just the felt cloth. These can work in a pinch and are easy to store. The price is right for those who don't have a lot to spend.
$160 – $200 – for a lower-end but functional oval, circular, or octagonal tables. Some of these can also be folded in half. These are nice tables for the budget conscious.
$250 – $350 – for a more solidly built table with amenities like LED lighting, stainless steel cup holders, and more. These are solid tables for the player who regularly hosts games.
Q. Where can I buy a poker table?
A. Finding a poker table has never been easier There are numerous major-name online retailers selling poker tables. Other options include high-end furniture sales companies and online gaming accessory companies. Do a little research based on the type of table you're seeking to see what works best for you.
Q. What are some size and shape considerations?
A. Players will usually find tables in three traditional shapes:
Oval – These are like the traditional tables a player might find in a casino.
Circular – These round tables allow six to eight players at the table. They can be in budget friendly varieties but also more appealing wooden variety for a game room.
Octagonal – Similar to a circular table, but the straight edges around the table offer more defined player positions.
When it comes to shape, oval tables come with a few sizes. Some are built for nice players and some for 10. Lengths generally vary from 72-104 inches and is another feature that can affect cost. If your games are generally five or six players, a small table might be okay. If you're getting eight to 10 players, the larger size would be a much better option.
Q. What are some things to remember when considering the felt?
Make sure the cloth is durable and can stand up to plenty of use.
The cards and chips will slide around on the felt easily.
Colors and styles vary, find one that suits you and will fit with your poker room.
Q. Can I build my own poker table?
A. That all depends on how handy you are with a saw and hammer. It can certainly be done and there are numerous examples and blueprints online. Just know what you're getting into a budget for materials accordingly. Don't pick a table that might be too much for your carpentry skill level.
However, a custom-built table can make for some fun if you enjoy working with your hands, and some pride in workmanship after the project is complete.
Whatever table a player chooses, it's essential to consider some of the above when making that final choice. Now call some friends and get out the chips and cards – it's poker time.
*****
Whatever table a player chooses, it's important to consider some of the above when making that final choice. Now call some friends and get out the chips and cards – it's poker time.