The Old West is synonymous with many things:
Rugged individualism and expansion
Cowboys herding cattle.
Mining booms and busts
Gunfights and bar fights
Moonshine
Brave sheriffs were looking to tame some of the unsavoury aspects of this environment.
Poker was another major part of the Wild West. Miners flush with cash and cowboys on a layover during a cattle drive all looked for a bit of booze and card playing.
Many famous faces with Colt .45 in hand headed to the frontier with some wanderlust, looking to strike it rich at the poker table.
Decades later, many aspects of poker still reflect those rough and tumble times.
"Almost everyone gambled in the Old West," Time-Life Books' The Gamblers notes. "Prospectors and dance-hall girls, cattle barons and cowpokes, clergymen and gunfighters and all gather around gaming tables to wager their newly won fortunes – or their last possession – on the turn of a card or spin of a wheel."
Many of those gunslingers, lawmen, and gamblers became legends, featured in movies, television shows, novels, and more.
Here's a look at five unique characters that headed west towards the poker tables.
1 – James Butler Wild Bill Hickok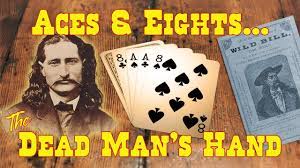 The town of Deadwood serves as an example of the Wild West poker gambling scene of the latter half of the 19th Century. Born in Illinois in 1837, Hickok served as a lawman, gambler, gunslinger, folk hero, and actor during his time in the Civil War and after heading west.
He may also be the Old West's most famous card player and is a member of the Poker Hall of Fame.
He spent much of his life shooting it out with criminals and arresting outlaws. But he also subsidised his income with poker winnings. Hickok was a 19th Century James Bond. He lived a life of adventure, admired by women for his good looks.
He was usually the good guy – jailing bad guys or putting them six feet under.
In 1876, Hickok headed to Deadwood and became a regular card player. This mining town defined the Old West.
"A mighty horse of prospectors, gamblers, and other optimists thundered out to 'them thar' Black Hills, making tiny Deadwood a boomtown, complete with painted ladies and gambling tables in the ornate saloons, though most of its housing consisted of tents," author James McManus notes in Cowboys Full: The History of Poker.
Hickok's ultimate fate was decided at the poker table in Deadwood. At Nuttal and Mann's Saloon on Aug. 2, 1876, he was playing cards. A gambler named Jack McCall snuck behind Hickok and fired his pistol right in the back of Bill's head.
At just aged 39, the lawman was killed instantly.
Legend has it that he held two black Aces and two black 8s – forever known as Dead Man's Hand.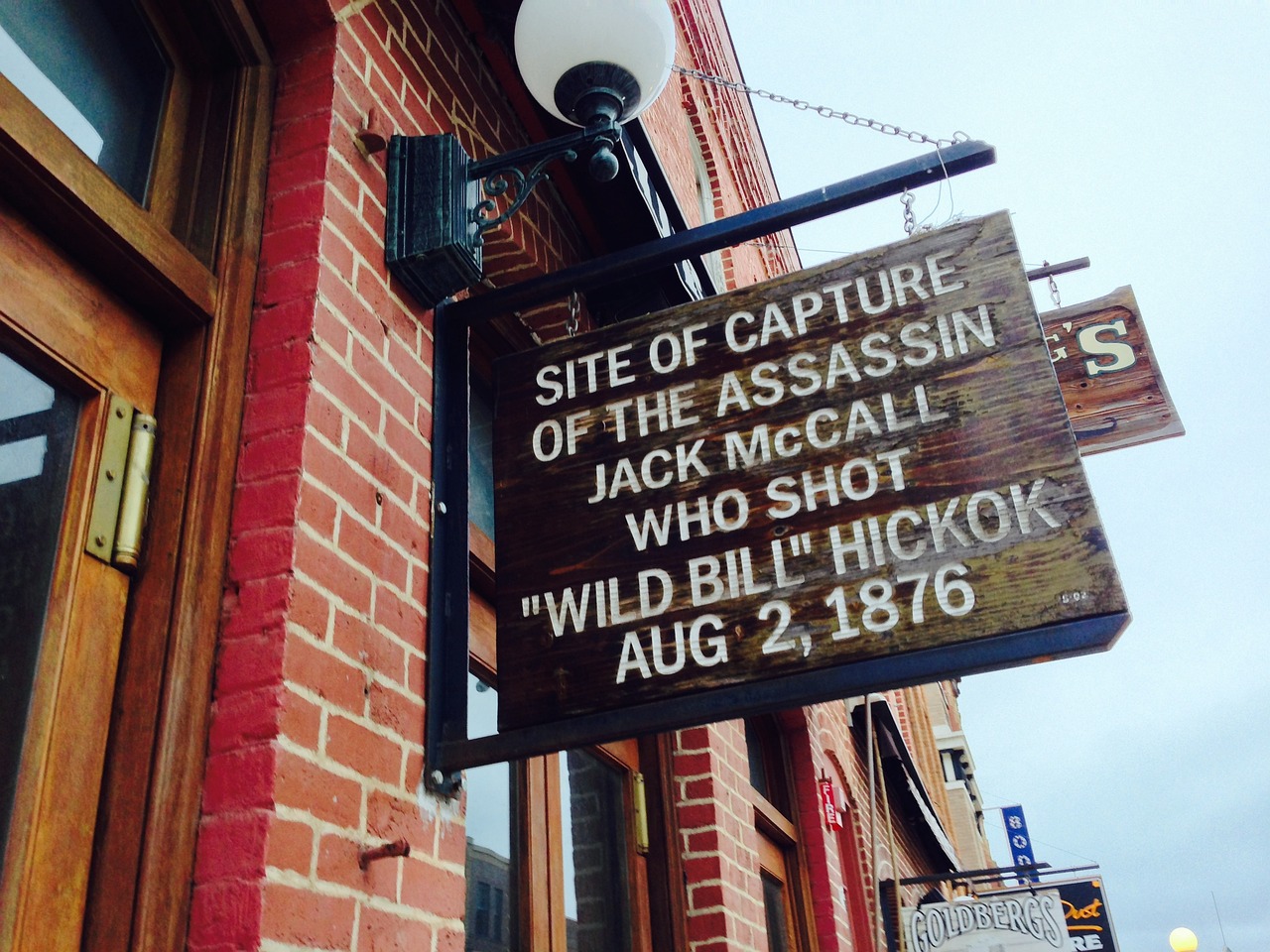 2 – John Henry Doc Holliday
Any fan of the 1993 movie Tombstone is familiar with the gambling and poker exploits of this legendary Old West figure. Doc Holliday, a trained dentist, also spent much of his time at the poker table and gunfighting.
After earning a degree in dentistry, he set up a practice in Georgia. But he eventually moved to Southwest U.S.A. Holliday hoped the climate would be better suited for his tuberculosis.
The journey included working in Dallas for a time and, at one point, aiding famed lawman and gambler Wyatt Earp. In 1879, Holliday eventually met up with Earp in Las Vegas, Nevada, before riding on to Tombstone in the Arizona territory. Arizona was one of the last boomtowns on the American frontier.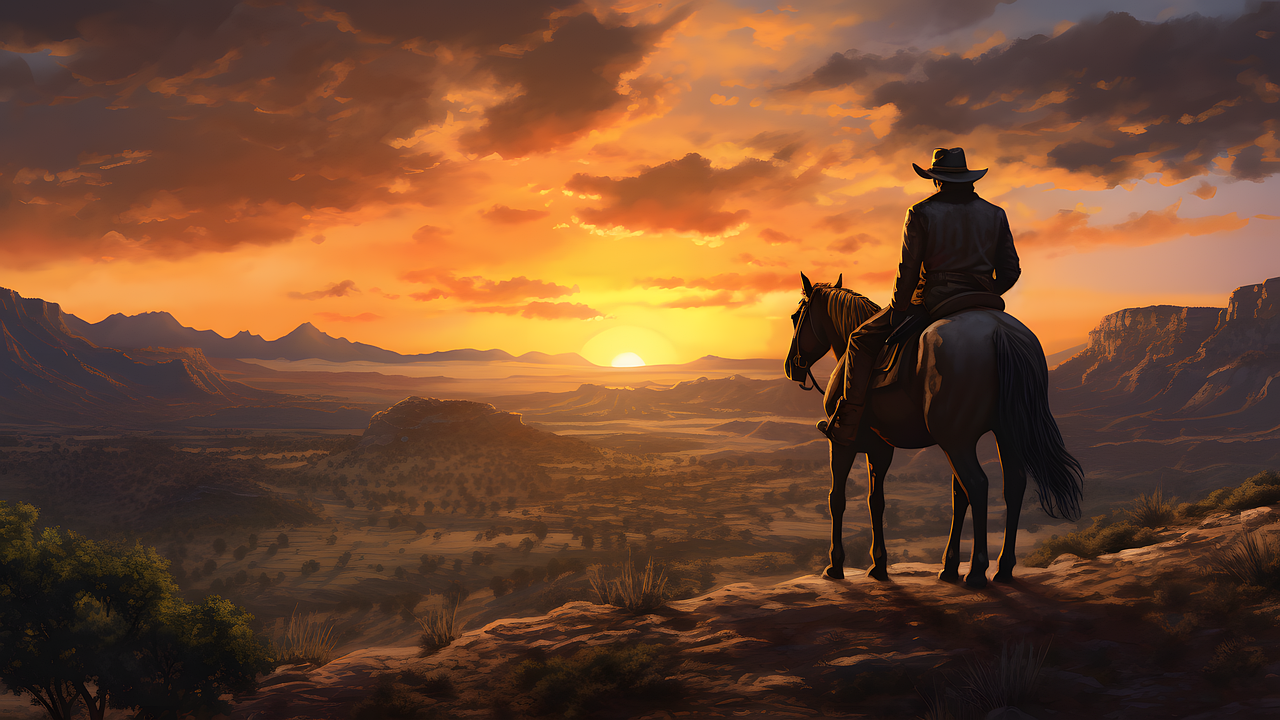 Poker became a regular part of his life.
Later, he was also involved in the famed shootout at the O.K. Corral in 1881.
Many fans of Westerns loved Val Kilmer's portrayal of Holliday in Tombstone. That film included plenty of scenes of the poker-playing dentist at the poker table. It's a fictional take on Earp, Holliday, and the battles and shootouts in Old West Arizona town.
One poker scene stands out. After calling a huge bet from an opponent, Holliday shows four Queens. The other man doesn't take the result well and jumps to his feet, demanding Holliday leave the establishment.
"Holliday answers with his usual sarcasm: "Does this mean we're not friends anymore?"
The loser makes a move for his pistol, but Holliday moves faster and quickly shows his own .45. After Holliday drops his weapons, the angry man moves in for another attack. But Holliday stabs him in the stomach with a concealed knife.
Holliday himself died in Glenwood Springs, Colorado, on Nov. 8, 1887, from complications of tuberculosis.
3 – Wyatt Earp
This famed lawman was ready to collar outlaws and regularly bet and bluffed at the poker table. He spent considerable time throughout the American West, including Dodge City, Deadwood, Tombstone, Wichita, and more.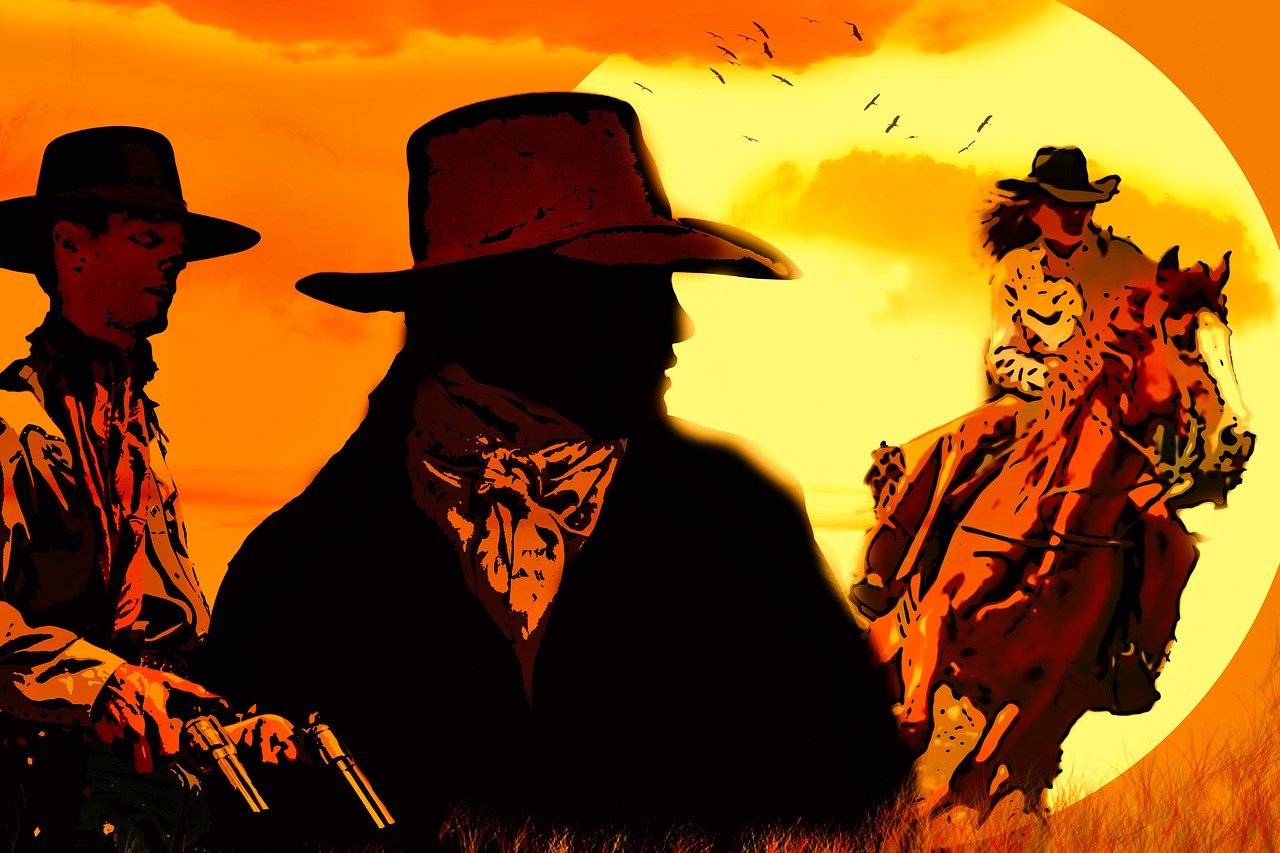 His travels included card-playing in Fort Worth, Texas. The city, located about an hour west of Dallas, was home to the red light district called "Hell's Half-Acre". This section of town included a mixture of cowboys, rowdiness, drunkenness, and gambling.
"In places like Dodge City or Abilene, especially where cattle trails would intersect with the railroad, cowboys would come into town with a herd of cattle, be done with their jobs, and frequently they'd get paid at that point," Texas Christian University history professor Dr Todd Kerstetter told Fort Worth magazine.

"They'd been out riding the trail for a couple months at that point, and this became a meeting of needs, wants, and disposable income. It was a chance to clean up, get a meal, and spend your money. It wasn't uncommon for the cowboys to blow through a big chunk of their pay."
Gamblers like Earp would be ready to separate some of these cowboys from their cash. Beyond just playing cards, Earp also worked as a gambling proprietor.
He owned or managed saloons and gambling halls in California, Arizona (Tombstone), Alaska, Washington, and Idaho. In the early 1900s, Earp also served as an occasional consultant on early Western films.
Wyatt led an adventurous life as a lifelong gambler. He died in Los Angeles of chronic cystitis (an infection of the lower urinary tract) on Jan. 13, 1929.
He was 80 years old and lived much longer than most of his contemporaries.
4 – Poker Alice
Gambling was usually a man's game in the 19th Century. But Poker Alice was one of the exceptions to this rule. Poker Alice was born Alice Ivers in 1851 to Irish immigrant parents in Devonshire, England. She moved to the U.S. with her family when she was only 12.
She spent much of her early life in Virginia but later moved to Leadville, Colorado. She got her nickname after her first husband, Frank Duffield, taught her how to play poker. He died a few years later, but she continued playing cards in Colorado and New Mexico to earn a living.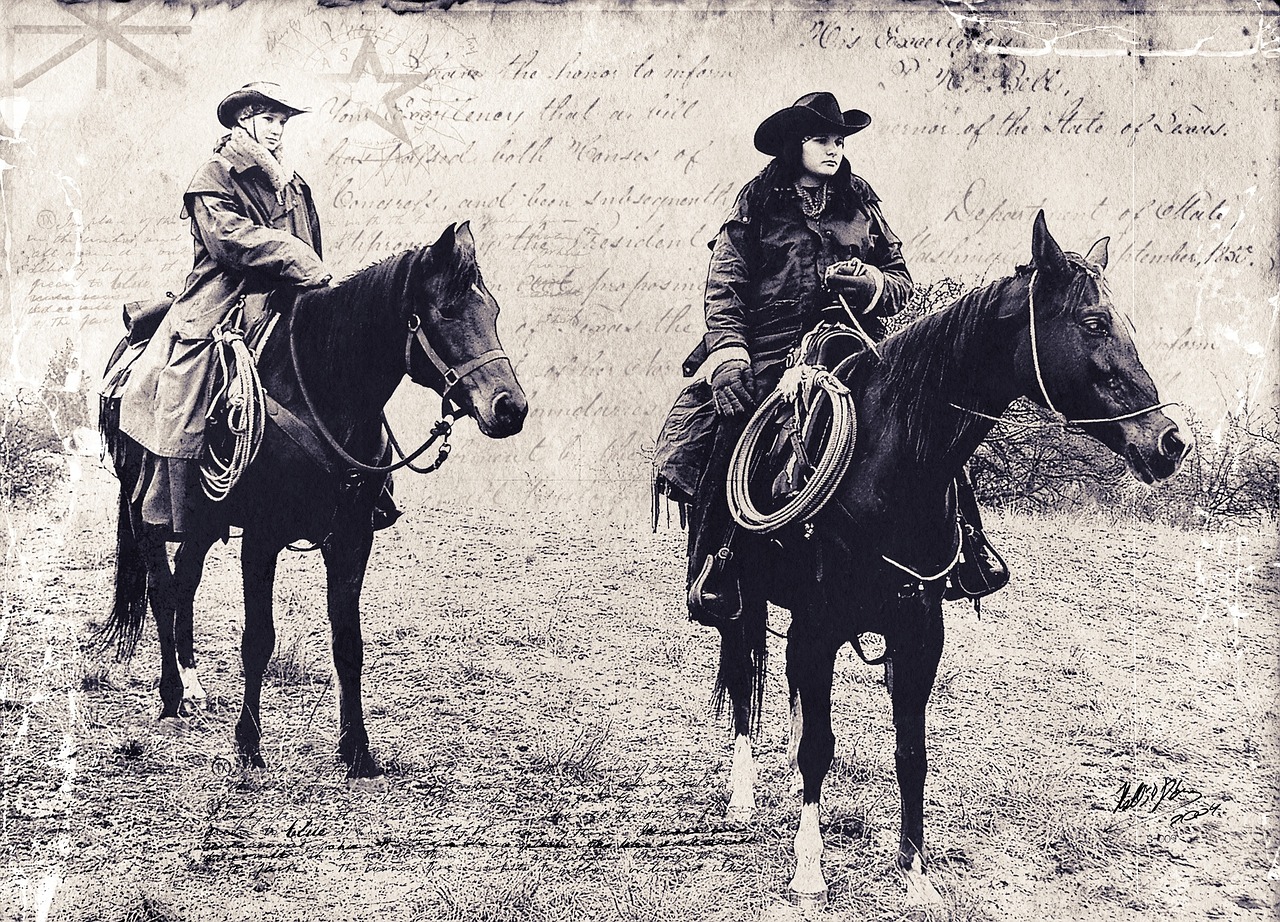 Alice must have been quite the shark at the tables. Historians note that she was ahead of her time with an analytical mind. She could calculate the maths and odds in differing situations.
Her table image also usually included smoking a cigar.
Beyond simply playing, she also worked as a dealer in Deadwood. Alice claimed to have won $250,000 during her poker career – quite a poker career in those days.
Her life didn't just include making money from poker. She was arrested several times for bootlegging and operating a brothel.
According to Deadwood.com, her favourite saying was believed to be:
"Praise the Lord and place your bets. I'll take your money with no regrets."
5 – Billy the Kid
Famed outlaw Henry McCarty, also known as William Bonny or Billy the Kid, was one of the most notorious gunfighters of the Old West. And he was also no stranger to the poker table.
Billy lived a short and violent life that purportedly included killing 21 men. He was then shot dead by Sheriff Pat Garrett in Fort Sumner, New Mexico.
Garrett arrested Billy in December 1880 for the murder of Lincoln County Sheriff William J. Brady and one of his deputies. The outlaw was convicted in April 1881. But before he faced the hangman's noose, Billy escaped jail later that month, killing two deputies.
After going on the run for over two months, Garrett caught up with the Kid and shot and killed him on July 14, 1881.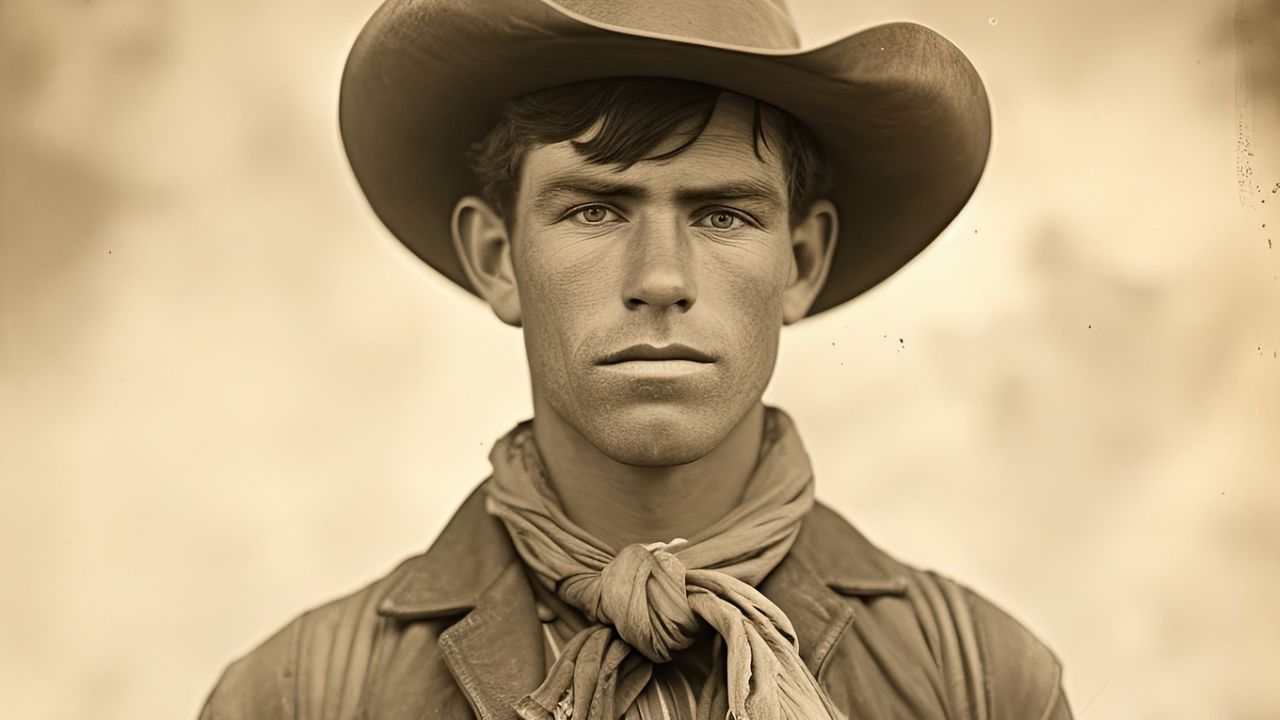 He was only 21. But his legacy as an outlaw would only grow in the coming years.
Some of that legacy includes time at the poker table. When not committing murder or other crimes, Billy occasionally jumped in on poker games at various saloons.
In 2019, a photo even surfaced that allegedly showed the Kid in a game with three other outlaws who were also wanted at the time.
Only two photos were known to exist of Billy. So, the poker scene was viewed with some scepticism by many. The "Poker Billy" received no bids when auctioned in 2019.
One historic poker game involving Billy stands out. It may shed some light on Billy's violent altercations and criminality.
While at Camp Grant, Arizona, on Aug. 17, 1877, Billy joined a poker game. He exchanged insults with a blacksmith named Francis "Windy" Cahill, according to the PBS show American Experience.
"When Cahill reportedly pins Henry to the ground and slaps him, the Kid shoots Cahill," the show's website notes. "The Kid then flees back to the New Mexico Territory. Cahill will die the following day.

"The Kid subsequently links up with a group of thieves south of Silver City (New Mexico). This band, known as 'the boys,' was part of a large outlaw network, a sort of organized crime syndicate of the Southwest."