Practice, strategy, plenty of patience, and well-timed aggression are the qualities that make for a top-notch poker player and skilled footballer.
Whether striking the ball for a goal or mixing in a well-timed raise, these two games have things in common. And on the poker felt or on the pitch it, all comes down to winning!
Poker has undoubtedly seen some crossover. Football players (soccer fans in some countries, including the U.S., Canada, and Australia) sometimes cross over for some betting and bluffing.
Well-regarded pros, lesser-known players and even one squad member allegedly chose a poker tournament over showing up for a match!
Here's a look at the link between football and poker:
Table of Contents
1 – Kicking It with Neymar Jr.
There aren't many names more prominent in the football world than Neymar Jr. The Brazilian superstar (real name Neymar da Silva Santos Júnior). He currently plays for Paris Saint-Germain after stints at Santos and FC Barcelona. The goal-scoring machine is one of the most creative and dangerous players on the pitch.
In a club career stretching back to 2009, Neymar has more than 240 goals in club play. The striker has also come up big on the international stage, playing in three World Cups.
Despite not capturing a win, Neymar recorded eight goals during Cup play. The football star has more than 430 goals in his career.
Along the way, Neymar also picked up a love of competition on the poker table. In 2018 he took sixth in a $1,400 event at the Brazilian Series of Poker for $21,072 for the biggest live score of his career. His love of the game also includes an interest in online poker.
In 2022, he finished 12th in a $2,100 online tournament for $6,700. He's also played in the World Series of Poker and even recorded his first cash at the festival in 2022. Neymar has a poker and gambling tattoo covering his right calf and shin as a testament to his love of the game.
"When I'm not playing football, I love playing cards," Neymar told PokerScout in 2022. "Competing with my friends is a huge passion of mine. I love the sense of community, the fun, and the unpredictable moments that can occur in any game."
2 – Running with Ronaldo
Another Brazilian football legend is also quite the poker fan. Ronaldo Luís Nazário de Lima (known simply as Ronaldo) had a decorated career from 1993 to 2011 that saw the dominating forward score 280 goals.
Ronaldo lent his talents to major football clubs like Barcelona, Real Madrid, and AC Milan. On the international front, he also played in 98 matches for his home country, collecting 62 goals in the process. His efforts helped Brazil lift the World Cup trophy in 2002.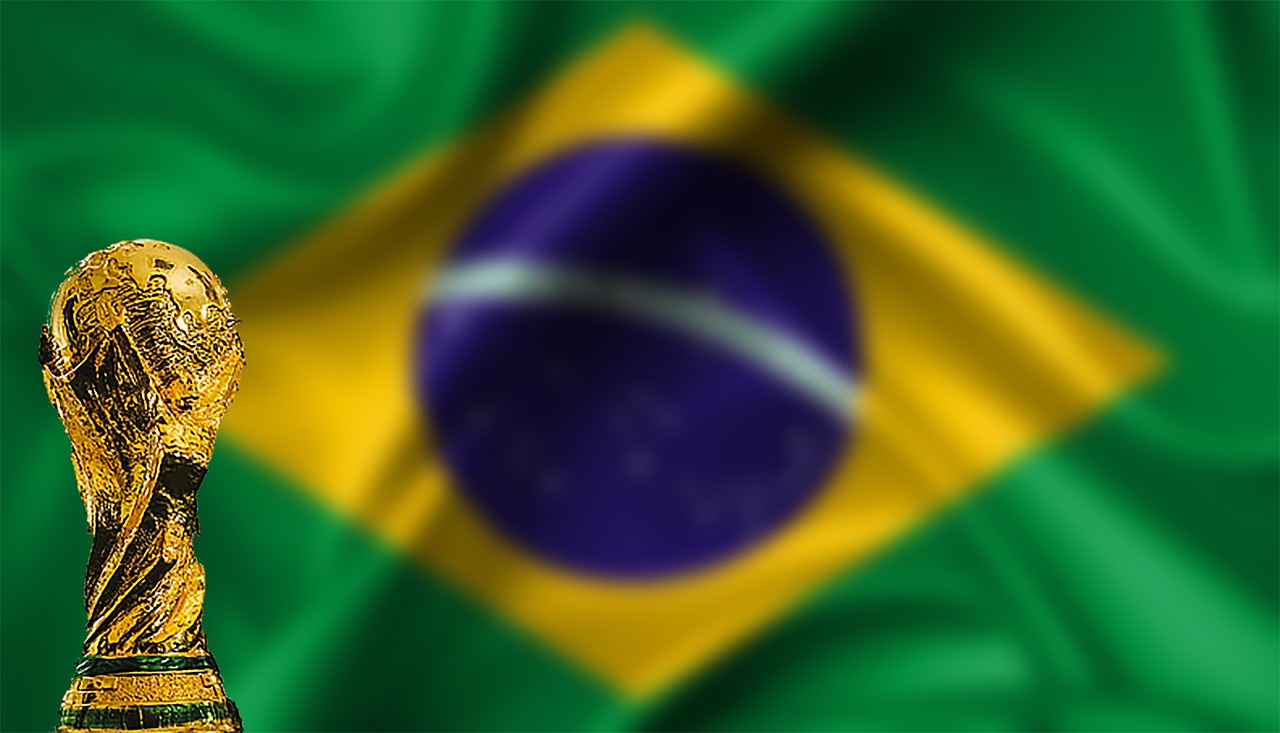 Now retired, Ronaldo has several business interests and serves as president of La Liga (Spanish League) club Real Valladolid. He also owns the Brazilian club Cruzeiro, the team in the city of Belo Horizonte, where he began his career.
While his post-football career keeps him busy, Ronaldo is also a regular poker player. He has more than $45,000 in live tournament winnings and has been playing for over a decade.
The biggest of that came in 2015 when he finished 26th in the 2015 $10,000 PCA Main Event for $42,180.
"I have always been a huge fan of the game," he said in 2022.
3 – Kruse-Ing to a Bracelet Win
Germany's Max Kruse has made plenty of waves at the poker table in recent years. The goal scorer has played in the Bundesliga for clubs like VfL Wolfsburg, Union Berlin, and others. He has also donned the shirt for the German national team.
When not streaking by opposing defenders, Kruse is running the table. Much of his success has come at the World Series of Poker, and he has $340,549 in series winnings in a poker career dating back to 2014.
That culminated with winning a championship bracelet in 2022 at the WSOP Europe. Kruse took down the €1,650 No Limit Hold'em Six-Handed event for €134,152.
Wolfsburg striker Max Kruse is now a World Series of Poker gold bracelet winner.

He also picked up a cheque for €134,152! pic.twitter.com/TYn7uXiIex

— Ronan Murphy (@swearimnotpaul) November 10, 2022
"I'm overwhelmed," he said afterwards. "It's the greatest feeling to have finally won a WSOP bracelet. I've wanted to win for ten years, and, of course, it makes me proud."
Life at the poker table hasn't been a passing fancy for Kruse. He has total live tournament winnings of $346,021, including several final table appearances. His poker pursuits have come in some unique circumstances.
In 2022, Kruse was suspended by VfL Wolfsburg for tardiness and "lack of identification" with the club. He took to the poker tables during this downtime, which ultimately led to his bracelet win – not a bad recovery.
4 – Brent Kallman – Poker and MLS
This American player from Minnesota may not have the name recognition of some of the players listed here. But Brent Kallman has developed his poker skills over the last decade. The defenseman played his entire career for his hometown Minnesota United since joining the club in 2013, even before the team became part of Major League Soccer.
Football is a family affair, and Kallman's sister Kassey also plays in the National Women's Soccer League in the U.S. In six seasons with Minnesota, Kallman has six goals while helping to protect the team's net.
Kallman brings some decent chops to the poker table, along with skills on the back line. In 2018, the soccer-playing rounder found a deep run at the World Poker Tour's $3,500 Seminole Rock 'N' Roll Poker Open in Florida.
He ultimately finished eighth for $62,110. Kallman is a regular rounder when not kicking and heading the ball on the pitch.
"It's always just been a hobby of mine," he told WPT.com. "Sports and athletics and soccer always came first, but I love to play."
And while Kallman is accustomed to being in front of fans in the soccer stadium, making a deep run on a significant poker stage is a unique experience.
"It's a little bit different," he says. "This is my hobby. This is what I do during the offseason, but I really enjoy the challenge because I'm up against a lot of players who are definitely a lot better than me. It's unique in that sense."
"In soccer, that's my thing, and I'm very comfortable in that environment. Here, I'm out of my comfort zone a little bit and playing against some really, really good players. That's part of the reason I do this. I like the challenge."
5 – A Look at Other Football/Poker Players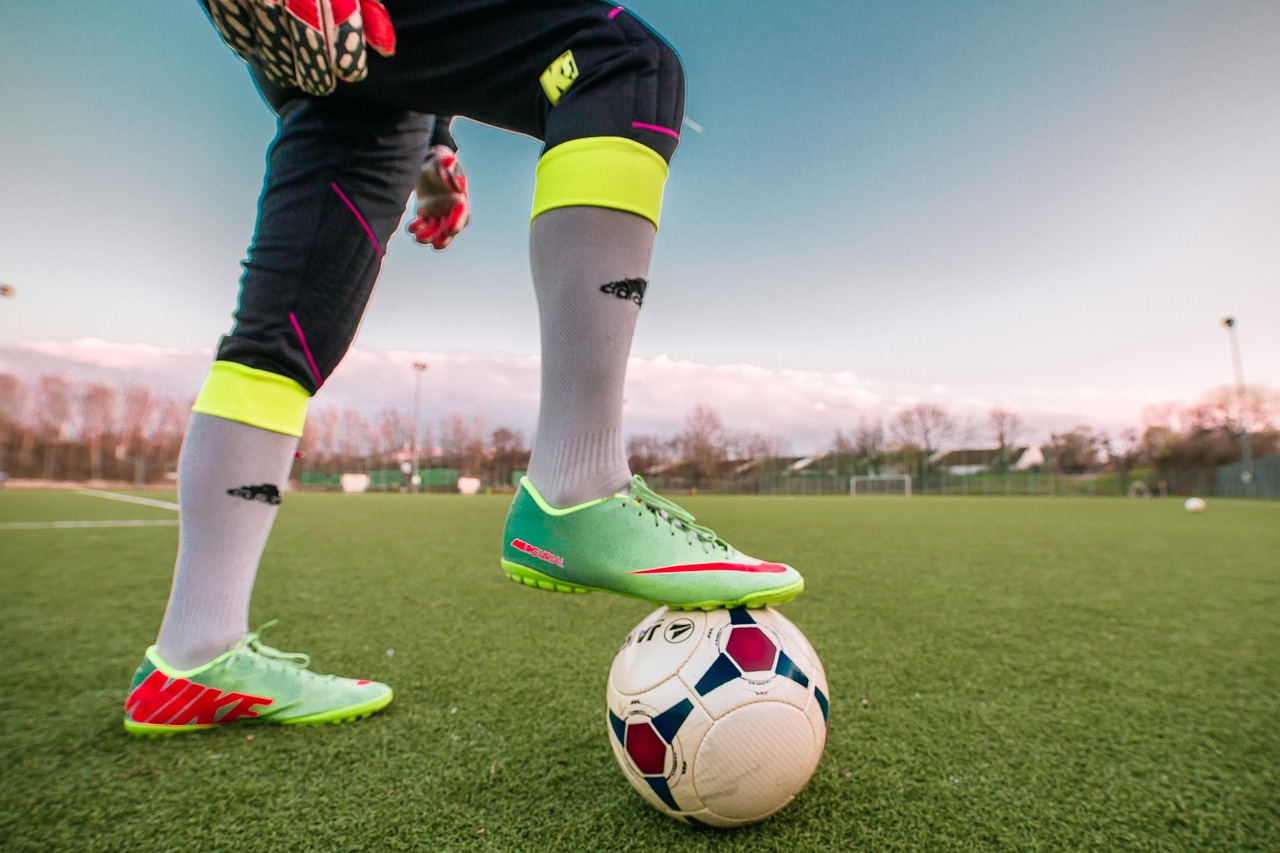 Below are just a few of other players who've gone (may go) from pitch to poker felt:
Spain's Gerard Piqué may be one of the best when it comes to football stars heading to the card-playing arena. The Spanish centre-back played for Manchester United and FC Barcelona before announcing his retirement in 2022.
Piqué knows plenty about defence but also has some knowledge of how to attack at the poker table. He has $392,515 in live tournament winnings at Spanish events. A big chunk of that total came in the €25,000 High Roller at the EPT Barcelona, where he finished runner-up for $392,515.
Two years earlier, he took fifth in the same event for $152,467. With retirement looming, perhaps even more significant finishes are in Piqué's future.
Another football and poker player is none other than Portuguese megastar Cristiano Ronaldo. The dynamic forward has played for some of the biggest clubs in the world including Real Madrid, Juventus, and Manchester United.
Ronaldo has fared well in special events and has even played Omaha with poker pro friends Patrik Antonius and Dan Cates.
"I started playing poker a few years ago, and I love the competition, strategy and fun," he's said of his interest in poker. "I'm looking forward to taking my game to the online and live poker tables and meeting my fans head-to-head.
"Although football is my world, poker has always been my game."
Many other football players have traded shin guards for poker chips. Here's a look at just a few of those:
Andriy Shevchenko – The former Ukrainian striker for Dynamo has been known to jump into the poker action online. He also appeared in charity tournaments with Daniel Negreanu and fellow football/poker players Neymar and Ronaldo.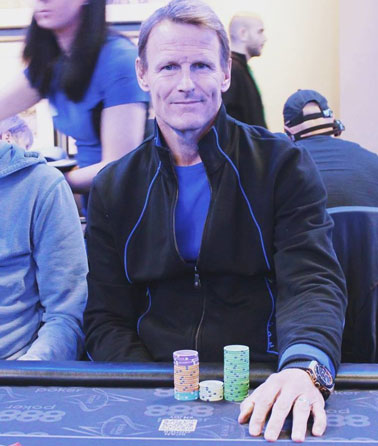 Teddy Sheringham – This former forward spent two decades on the pitch, scoring more than 350 goals at the club level.
He's played for teams like Manchester United, Tottenham Hotspur, and West Ham United.
He's also no slouch at the poker table, with $329,475 in live tournament winnings.
His biggest poker score came in a €5,300 EPT Main Event in Portugal, where he finished fifth for $118,346.
Gianluigi Buffon – Poker has been a long-time hobby for this Italian goalkeeper, who has manned the net for Parma, Juventus, and Paris Saint-Germain. When not keeping balls out of the net, he also worked to keep others away from his chip stack. He has also found some wins in the virtual game before heading off to play live tournaments.
Tony Cascarino – This Irish striker played for two decades for clubs like Chelsea, Celtic, Aston Villa, and Red Stars FC before retiring in 2000. Since then, he's been a renaissance man as a writer, talk radio host, and reality television star. In 2000, he released his autobiography detailing his long love of poker. At the tables, he has $595,809 in live tournament winnings. A large percentage came in 2009 when he won a £3,150 event in the UK for $283,412.
6 – Choosing Football Over a Soccer Match
One football player may have taken his love of poker a bit too far – possibly costing him a spot on the Udinese club roster. Albert Riera was a member of the Serie A club (Italian league) when he allegedly missed a match against Chievo in 2014.
Management cut loos the former Liverpool and Manchester City winger soon afterwards. They believed Riera was too preoccupied with a poker tournament to show up for the match.
Former Liverpool winger Albert Riera has been sacked by Udinese after skipping a game to play in a poker tournament. pic.twitter.com/Yjv32jOkYz

— pl out of context (@unluckyfootie) November 30, 2014
"The 32-year-old signed for Udinese from Galatasaray in March but has been allowed to leave after being accused of skipping their game against Chievo on November 23 to play poker in Slovenia, where he won £3,000 for finishing second," the Daily Mail noted of the situation.
Riera disputed the claims that getting sacked from the club resulted from his exploits on the poker felt.
He noted on Twitter: "To clarify, the termination of the contract (is) by mutual agreement, not due to reasons outside the football."
Since then, the Spanish forward has gone on to play for Mallorca, Zavrč in Slovenia, and Koper, also in Slovenia. He retired in 2018 and moved on to work as a manager for Olimpija Ljubljana in Slovenia.
There's no word on whether he's missed any time for a poker game in his new role.