Interested in the world of online poker?
Here are our top tips for making our endeavours a success.
Top 9 Online Poker Tips:
Tip 1: Experiment with Different Games/Formats
The first step is to find our sweet spot. Avoid the temptation to run immediately to 6-max Hold'em cash games. Yes, they are the most popular, but that also means they are the toughest. We should consider playing other variants and formats, especially if we want to start profiting earlier on. The learning curve for games other than Hold'em is a lot shallower, simply because the competition is less fierce.
Once we find our game of choice, we should stick to it as much as possible and try to become a master. It's generally better to be an expert in one specific format than be an average player across a range of formats.
Tip 2: Employ Good Bankroll Management
Poor bankroll management can kill even the best of players in any poker format. It's important not to underestimate the size of variance in poker. Even highly skilled poker players should expect to encounter periods of prolonged losses despite doing everything right.
It's not a problem; it's just part of the game. It only becomes an issue when our bankroll is not deep enough to absorb the swings.
As a very rough guide, cash game and sit and go players are encouraged to have a least 25 buy-ins for the games they are paying. MTT players are encouraged never to invest more than 2% of their bankroll on a tournament buy-in. (The variance is more substantial for MTTs than it is for sit and goes).
Tip 3: Track and Analyse Results
Serious players always keep good track of their results. We can use a commercially available piece of software referred to as "tracking software" to help us do this.
Once we have a decent sample of hands stored in our tracking software database, we can use the software to help us analyse trends in our gameplay. As we figure out what is working and what is not, we can make improvements to our overall gameplan.
Tip 4: Access Training Content
There exist several websites referred to as "poker training websites". They produce educational content (primarily in the form of videos and articles) usually in exchange for a subscription fee. The subs allow up-and-coming players to get a window into the strategies that elite players are using to skim consistent profits from the poker tables.
Tip 5: Hire a Coach
Professional poker players sometimes offer their services as private poker coaches. They can help us to track down leaks in our own game and give us fresh insights into the most effective poker strategies for beating the current games.
The downside is that many coaches are expensive. The upside is that they typically allow players to progress much faster than they would through simply watching training videos, reading books, or playing poker by themselves. The tutoring is personalised and focuses on our own specific issues.
A good coach will also typically have access to strategy information that has not yet made its way to any online written article or training site. By the time such valuable information finds its way into public knowledge, six or more months may have gone by. If we want the latest strategy insights from the source, we need to go straight to a professional player by hiring a coach.
This option is not for everyone, but those with disposable income might find this the fastest way to reach the top.
Tip 6: Discuss Poker with Friends
Usually, players progress the fastest when they are working as part of a group. We don't mean working together at the tables, but rather working together off the tables.
It's common for poker players to pool together into groups and share knowledge with each other. Joint activity is to use an online chat app to post played hands for review by the group. The collective power of a group of minds bouncing ideas off each other allows for faster progress than one mind alone.
While a personal group of friends is ideal, it might be that we have not yet made connections in the poker industry. In such a case, using online poker forums might be a good way to discuss hand histories with other poker players.
While this method of discussion is beneficial, we won't always know whether who we are talking to is a trustworthy source of strategy advice. Wherever possible, we should look to break away and form more closely-knit groups of poker acquaintances.
It's common knowledge that such practice is advantageous for poker players. So many of the players we meet online may be open to such an idea if they are not already part of a poker group.
Tip 7: Work On Mindset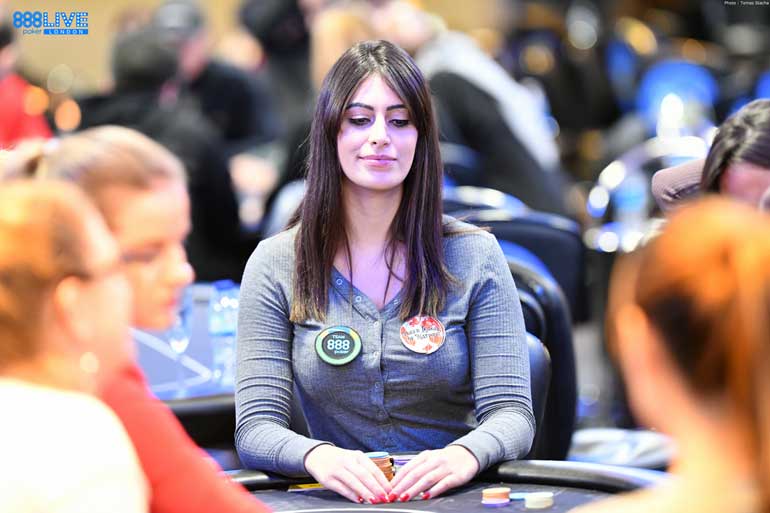 Poker can be brutally tough mentally. The best poker players realise the importance of investing time into improving the quality of their mental state. The goal is to reduce the number of occasions where we find ourselves emotionally affected when playing poker at the table.
Intense emotion such as anger or fear has the tendency to shut down or limit the more rational, cognitive parts of our brain. In other words, it's challenging to find the best play if we are feeling extremely angry or fearful. A player may understand the theoretical aspects of poker exceptionally well, but if he is unable to regulate his mental state, it's going to be difficult for him to get anywhere in poker.
In the modern era, it's well known that working on our mental game is an essential aspect of becoming a strong poker player. The best starting point is to search for books that specifically deal with the mental game for poker players.
Tip 8: Invest in the Right Hardware
In any business, we make sure we have the right tools for performing a job successfully. It wouldn't make sense to try and become an artist if we didn't even have a paintbrush!
Poker is no different, we need the right tools for the job.
As a brief guide, we should have the following, especially if we are looking to go pro -
A tidy workspace with an ergonomic desk and chair.
A modern computer. (Recommended - 8GB RAM minimum (ideally 16GB), Quad-core 2.0 GHz processor or better, preferably with an SSD).
A stable internet connection (practically a must).
A decent mouse. (If it still has a roller ball inside, it's not suitable!)
(Optional) A second monitor.
(Optional) Gaming/Computer glasses to filter out blue light.
Interested in the world of online poker?
The truth is that online poker will pretty much run on any computer system, so feel free to completely ignore the computer specs if we are just looking to play casually.
However, serious professionals will need a computer with a bit of kick to cope with i) multi-tabling and ii) running poker analysis software. There is nothing worse than a constant lag in the middle of a grind.
Again, feel free to perch on the edge of a radiator if there is no desk chair, online poker will still work. However, you should not feel entitled to complain if this results in long term back problems or first-degree burns!
Ergonomics and sustainability should be considered for those planning to put in long hours at the table.
Tip 9: Love the Game!
Every so often a player will come along who absolutely hates poker but still manages to eke out a decent living. These people are basically the unicorns of the poker world (i.e. practically non-existent). Virtually every poker player who doesn't enjoy the game ends up quitting when things get rough.
It's all very well if the profits are going up, but downswings have a tendency to separate those who are in it for the money from those who simply love poker. If we genuinely love the game, we'll be more able to outlast the tough times and build a successful career.
Poker is not a get rich quick scheme (unfortunately).
Only the dedicated poker enthusiasts need pass beyond this point.