The 50th Annual World Series of Poker (WSOP) did not disappoint. After the 8,569 players that entered this event was whittled down to just 3, you might be forgiven for thinking that it was practically all over.
In fact, although one of the three players below had a massive chip lead with more than 50% of the chips in play, it would take another 7 hours plus and 180 hands to declare the winner of all this cash. Oh, and the bracelet, of course!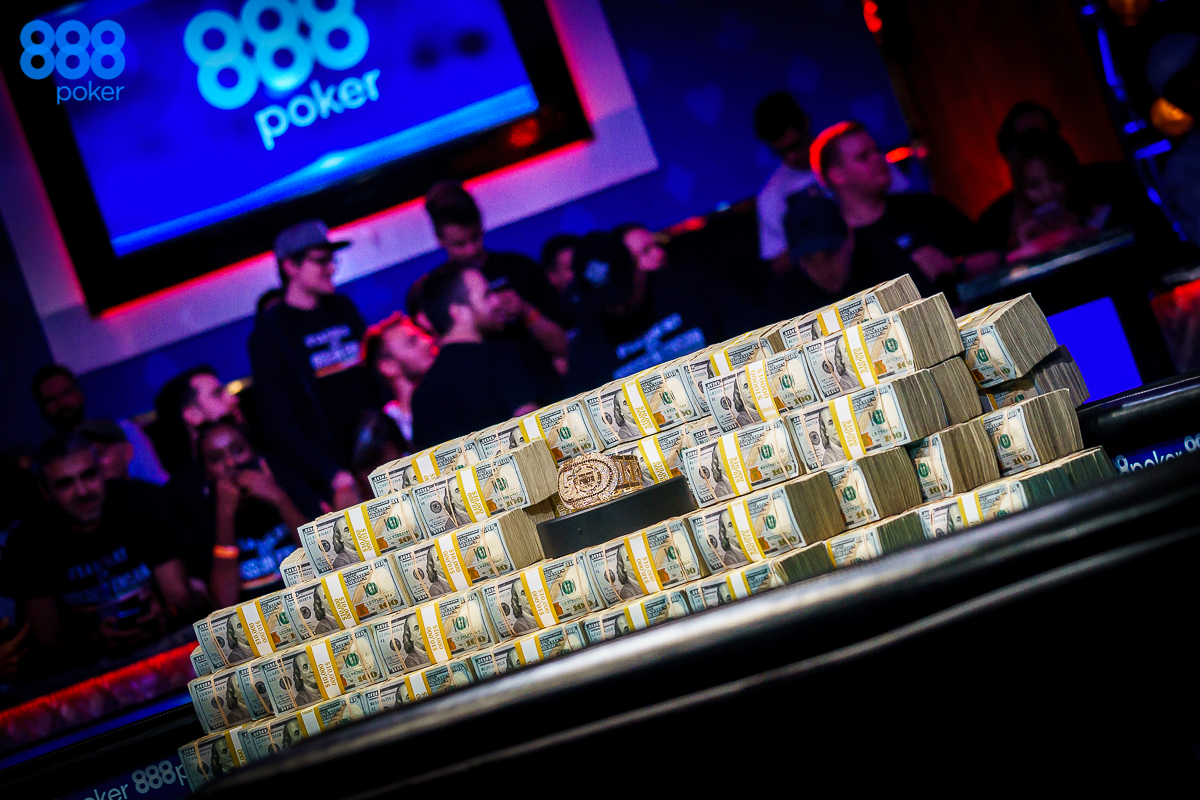 Short Stack Dario Double Up
Soon after Day 10 action kicked off, Dario and Hossein got entangled in a hand that left Ensan slightly damaged and handed Sammartino a much-needed double up.
Ensan raised to 4,000,000 from the button and Sammartino re-raised all-in for 50,100,000 in the small blind, Alex Livingston got out the way, and Ensan quickly called with 6h6c. Sammartino tabled AsJs.
The flop was of little help for Dario – 9h9d8s. However, the turn cracked the door a little when the 10c fell. The Qs on the river sealed the deal, and Dario's rail exploded in response to his rivered straight.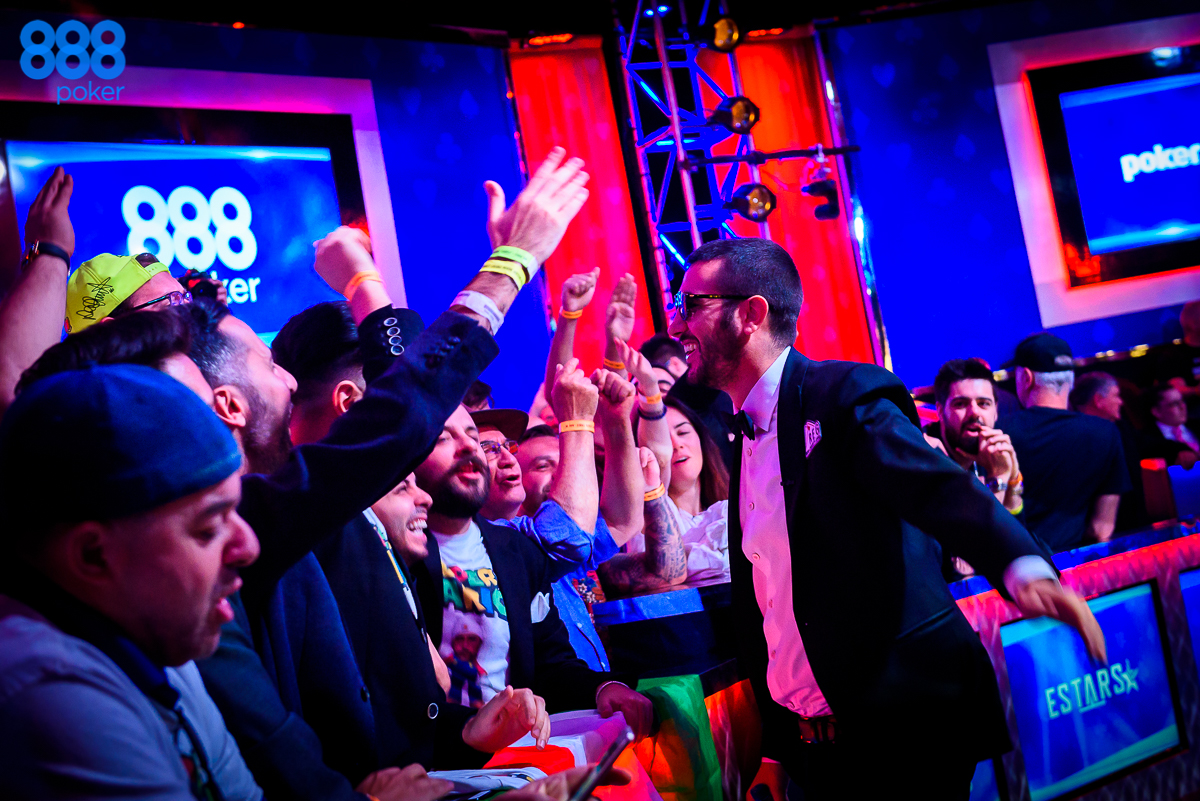 Alex Livingston Goes Out Third
With the Dario slowly building his stack and Hossein chipping away at Alex' stack, it was only a matter of time before Livingston found himself all-in.
It happened almost 3 hours in of three-handed action. Alex shoved all-in on the button for 4.1 million, and Ensan quickly called with Sammartino folding.
Alex tabled AcJd, which was no match for Hossein's AsQd. With both a queen and a jack on the flop, Alex was drawing thin – the turn and river brought no joy.
It was a long night, but Livingston bagged himself a life-changing $4,000,000 in cold hard cash.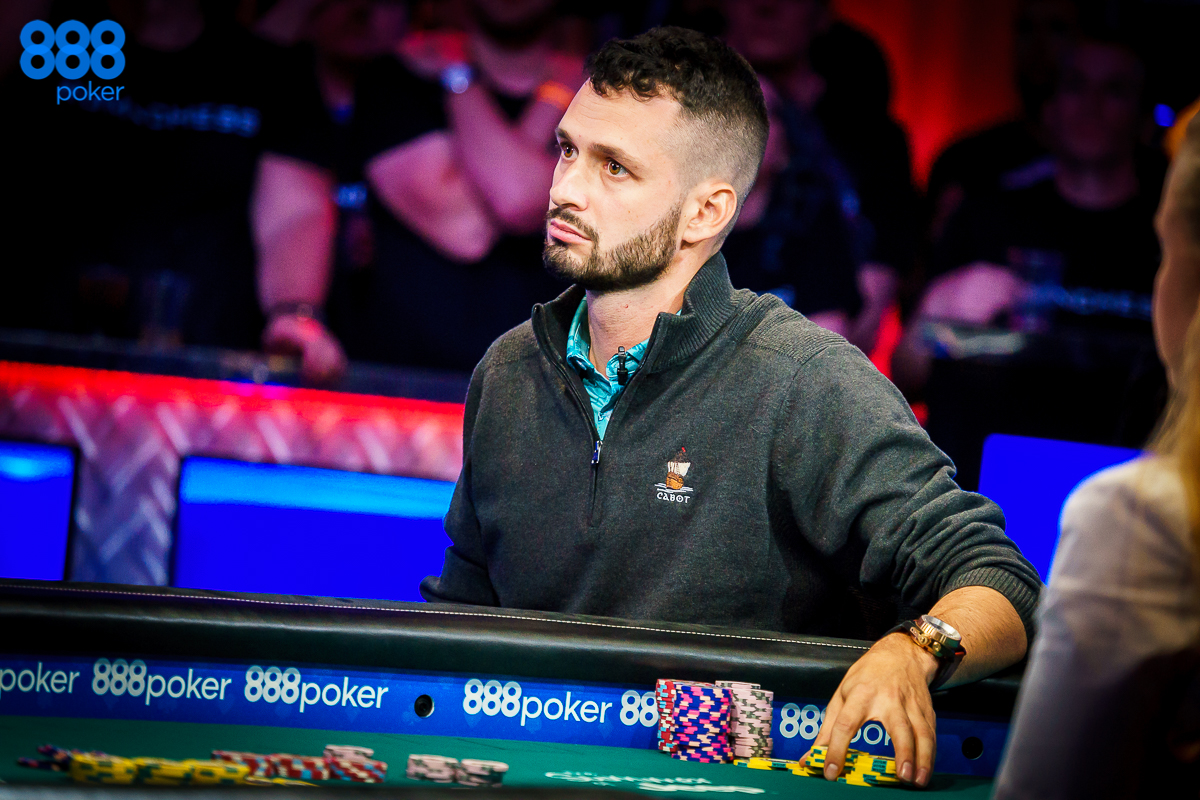 We were now heads-up…
Long, Drawn-Out Heads-Up Action
We were down to just 2 players remaining – both relatively equal in chips:
Hossein Ensan - 279,800,000
Dario Sammartino - 235,000,000
With the difference between first and second a whopping $4,000,000, this was guaranteed to be a long, drawn-out battle.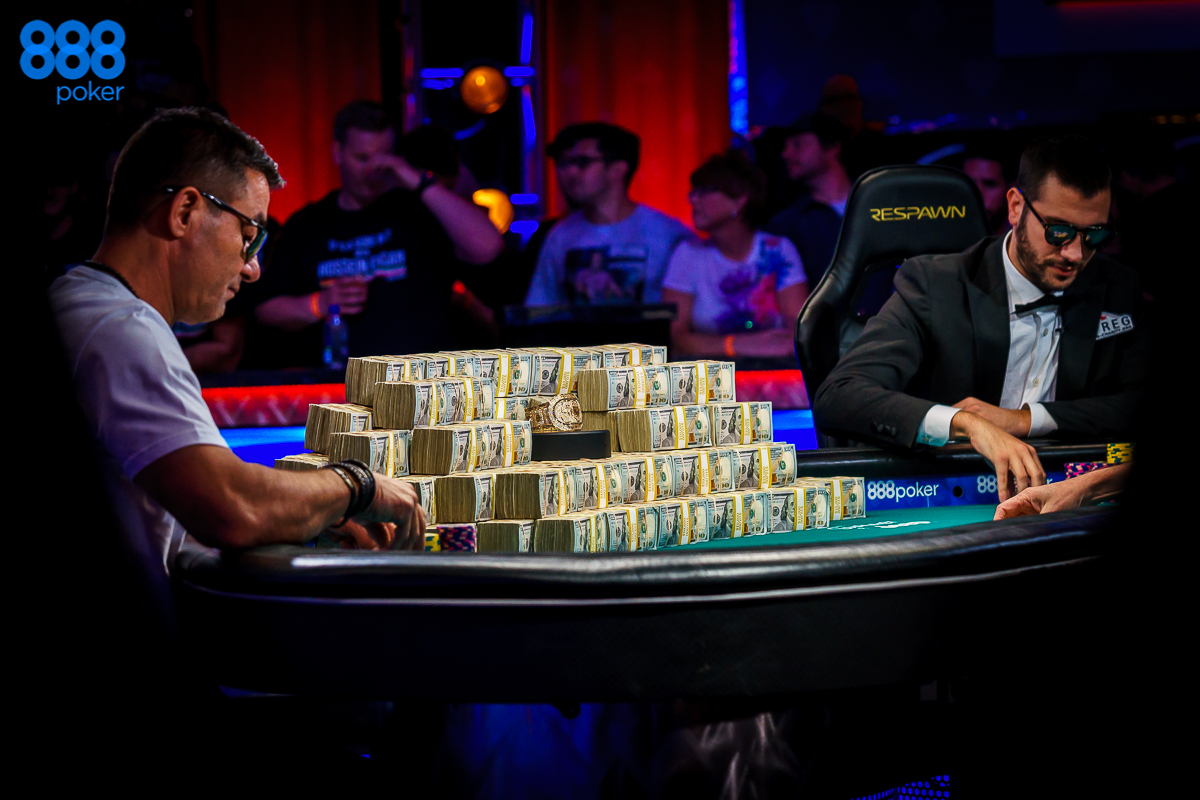 At one point, the tide turned drastically in Sammartino's favour – handing him the chip lead. He had been chipping away at Ensan's stack when Dario raised to 6,000,000. Hossein called to see a flop of Jh7d3d.
Both checked, and the turn was 9s. Hossein checked again, and Dario bet 8,000,000. Ensan check-raised to 30,000,000. Dario tanked before making the call. The river was the Ac and check-called a 55,000 bet by Sammartino.
Dario showed Ah9d for two pair. Hossein tabled Jc9c for an inferior two pair.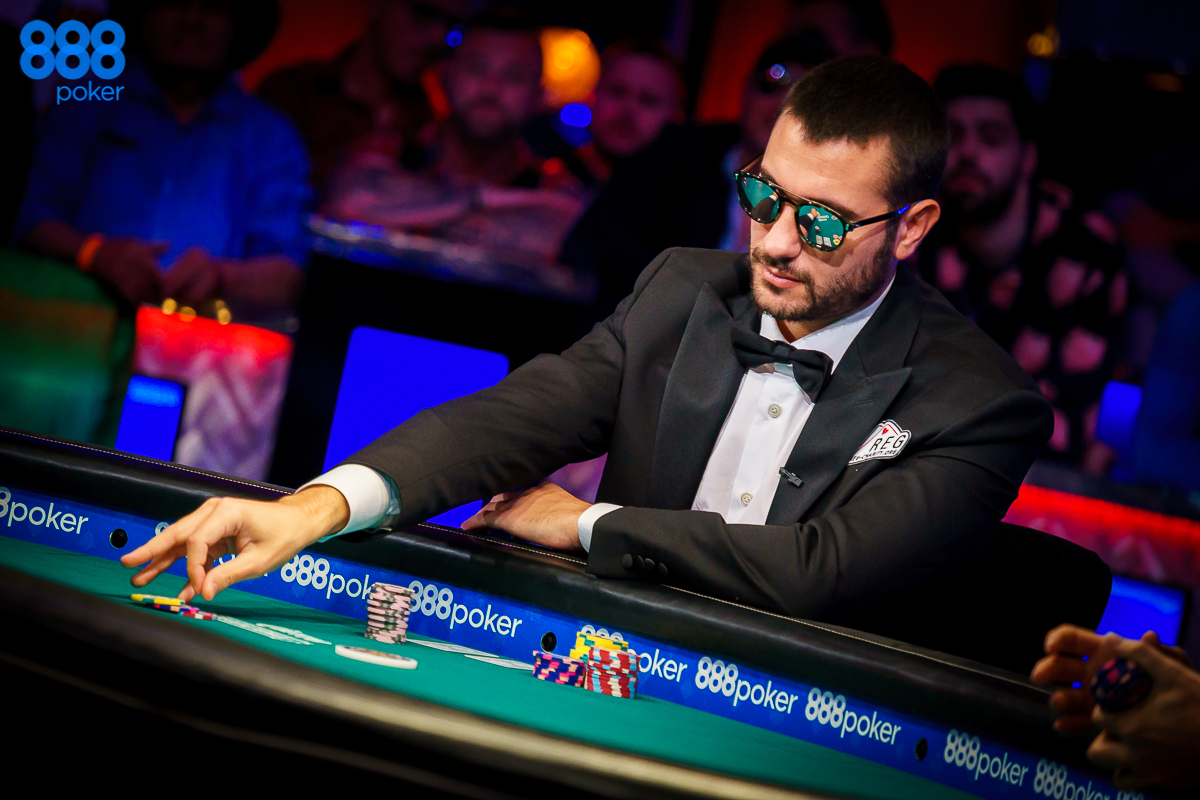 Dario had the lead!
Dario Sammartino 329,600,000 +94,600,000
Hossein Ensan 185,200,000 -94,600,000
But Ensan was gradually able to recoup some of those lost chips and eventually got the lead back after several hours of back-and-forth play.
It Finally Happened
And, then it finally happened – just over 4 hours into heads-up action. Hand #301 of the 2019 50th Annual WSOP Main Event is one that neither player will ever forget.
Ensan raised to 11,000,000 on the button. Dario called in the big blind. The flop came down 10s6s2d. Dario check-called Ensan's continuation-bet of 15,000,000.
The 9c on the turn induced a check from Sammartino again. Ensan fired a second shot – this time it would cost Dario 33,000,000 to make the call. He didn't call. Instead, he moved all-in for another 140,000,000 and was insta-called by Hossein, who had him covered.
Dario flipped up 8s4s for a flush draw and a gutshot straight draw. Hossein showed KhKc for the King-Kong sized overpair.
It was not to be for the Italian maverick-style player. The Qc on the river sank his Main Event dreams and ended the fairy-tale run – sending Ensan into WSOP poker history.