Many poker players are used to playing online away from the live poker tables. Online poker, including 888poker, is now played worldwide and is a significant part of the game. Mobile gaming has made playing a few hands of cards easy when on the go.
Free-to-play poker has become a huge option for millions of players worldwide.
Through the years, traditional video games have also featured the game on occasion – mixing in Texas Hold'em or video poker as part of the player experience.
From a dedicated World Series of Poker game to a fun side storyline, poker has featured in several games through the years.
Keep reading to get a look at a few games where poker has played a role in the action.
Table of Contents
1 – Red Dead Redemption II (2018)
This blockbuster from RockStar Games takes gamers on a trip to the Old West – complete with poker action. Set in 1899, cowboys and outlaws on horseback acting as lawmen attempt to tame the wild west. Players will experience saloon fights, shootouts, gun battles, exciting locations, and even some card playing.
Players take on the role of outlaw Arthur Morgan. He's on the run and must find ways to accumulate some cash, stay out of jail, or avoid lawmen's gunfire. Players interact in an entirely virtual world as Morgan roams the west, trying to remain free.
"With Red Dead Redemption II, RockStar Games aims to create a living world that's not simply open, but deeper," the trailer notes. "And more interactive and detailed than ever, combining action, storytelling, and gameplay in new ways."
Some of that involves a bit of action at the poker table. The game's outlaws and outcasts make camp and scheme for their next move (usually involving crime). Those manning the controller can prompt Morgan to play some Texas Hold'em against others in the outlaw gang at a worn wooden table.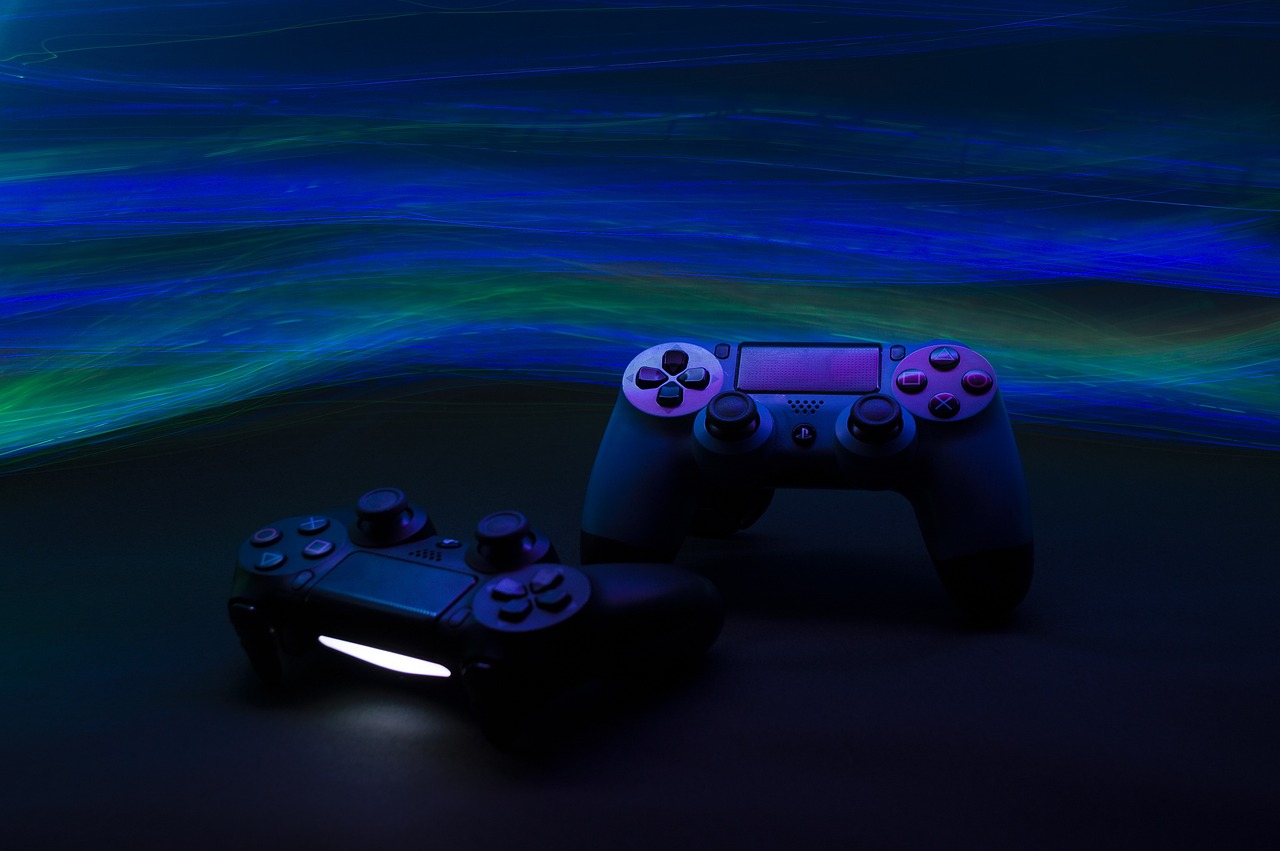 RD2 may offer some of the coolest card playing in a video game, which perfectly fits the Old West theme.
The original Red Dead Redemption also featured Texas Hold'em and blackjack. The first version even allowed players to compete against others online with winnings used to buy extras within the game.
RockStars even offered an expansion pack called "Liars and Cheats," offering players gambling options. The gambling and poker aspects became very popular with players.
"One of the most fan-requested features comes to Red Dead Redemption multiplayer," the RockStar website notes. "Anywhere from two to six players can compete in a variety of different locations, and all players begin with a $200 daily gambling allowance. Once you run out, you will have to wait until the next day before your funds are replenished."
2 – World Series of Poker: Play the Pros (2005)
This Activision poker video game dates to the middle of the poker boom, taking advantage of ESPN's coverage and poker's surge in popularity. Video games offering poker often feature simplistic play styles.
But this game offered not just Hold'em but also Omaha, Omaha Hi-Lo, Seven Card Stud, Seven Card Stud Hi-Lo, and Razz.
The game also didn't simply repackage a version of an online poker platform. So, it's not a dull, poker-style game. Designers aimed a bit higher, inserting a realistic world backdrop and poker journey.
Players create their own characters as they head to Las Vegas to compete at the game's highest stakes, an absolute dream for many WSOP fans.
WSOP: Play Like the Pros was available on GameCube, PlayStation 2, and Xbox and proved popular enough to spawn two sequels.
WSOP: The Tournament of Champions allowed players to take a seat against big-name pros like Chris Ferguson, Scotty Nguyen, Joe Hachem, and more.
3 – Far Cry 3 (2012)
Pirates always seem to be popular! From Netflix shows to corny jokes, this game takes players into the fictional world of Rook Island. Those manning the controller play the role of protagonist Jason Brody.
With his buddies kidnapped by pirates, Jason must rescue them and escape the violent inhabitants that call Rook home. He explores the island and battles using weapons of all sorts against a cast of interesting characters.
This brave adventurer can even play some poker along the way.
Set in the tropics, Far Cry 3 has some pretty heavy offerings. Players can earn bonuses to help in their journey.
"The gameplay takes place in secret back rooms with random opponents and follows straightforward Texas Hold'em rules," one review notes. "Each opponent plays a little differently and knocking them out will eventually gain you a poker bonus award. Besides the optional mini-games, there's an entire mission centred around a rather tense poker match when you get to part 35 of the story."
4 – Super Mario 64 (1996)
"Picture Poker" is one of the mini-games featured in the Super Mario 64 for the Nintendo 64 and Gameboy DS. Players bet their coins and hope their best five-card hand beats Luigi. Don't like your hand? Bet a few more coins and receive replacement cards from the deck.
Think of this game as more like a casino-backed poker game such as Ultimate Texas Hold'em or video poker. Payouts are for a winning hand with extra coins based on the strength of a player's hand.
You'll earn double your bet for a pair and up to 16x for a flush or five-of-a-kind (apparently available in Super Mario's poker world).
The game doesn't use traditional card suits and denominations, but Luigi has plenty of skills as a dealer and even celebrates a player win. Instead of conventional playing cards, look for icons related to the game, such as mushrooms, clouds, stars, Mario, Luigi, and more.
Play your cards right, and Luigi may leave the table a shade light of his cash and coins.
5 – Grand Theft Auto San Andreas (2004)
GTA remains an extremely popular title with many sequels, including this fascinating version. Besides poker, San Andres offers a complete gambling environment at the Four Dragons Casino.
Gamblers/gamers can check out blackjack, roulette, wheel of fortune, and slot machines. Those light on funds can even score a marker like a high roller. But not paying back that borrowed cash comes with negative consequences.
Card-playing fans can head to the video poker machines and try to beat the house. A royal flush will send 4,000 coins your way if you bet the maximum. This game offers another gambling house option. Head to Caligula's Casino to see if your luck continues – hopefully, a big win awaits.
6 – Watch Dogs (2014)
This popular title features a hacker and vigilante named Aiden Pearce seeking revenge for the murder of his niece. The setting is on the mean streets of Chicago, and poker plays a role in Aiden's journey.
Players can jump in a backroom game of Texas Hold 'em, but Aiden isn't above cheating to win. That includes hacking into security cameras to check out his opponents' cards. Players will find several locations with many levels of play – from low to super-stakes poker.
Winning big can bring additional rewards to help a player during the game. However, this isn't casino poker, so watch your back as you pocket those winnings.
7 – Dragon Quest XI: Echoes of an Elusive Age (2017)
Head into a fantasy world where the protagonist battles monsters, evil kings, and other entities in this unique adventure game. The game also features a unique version of video poker.
Icons, including a sword, shield, crown, and more, replace traditional face cards. But the gameplay is the same as online or in a conventional casino video poker game. Payouts can be rewarding as you attempt to complete your quest.
A full house can pay as much as 500,000 coins. Unlock a chest for decent returns, including prizes like doubling your chip stack.
And while the game may be a fantastical, mythical journey, the music makes for a relaxing gambling video game experience.
*****
Poker and gaming offer plenty of competition and fun with a bit of crossover. These are just of a few of the games mixing poker fun with the Xbox, PlayStation, or Nintendo action.
Grab that controller, and hopefully, a juicy casino score heads your way – whether you save the princess or not.