Find a pool/billiards hall, and there's a decent chance a poker game might not be too far away. Backrooms in pool houses have been the entry for many poker players through the years. Both games often involve plenty of skill, with gambling often in the mix. Players from both games cross over into either game from time to time.
Both games have a fascinating history involving much more than the ubiquitous green felt. Many big-name poker players began their careers racking up 8-ball or 9-ball. On the other side, pool players have also jumped into the poker action.
Here's a look at the crossovers between the two games:
Table of Contents
1 – Game Origins
Poker and pool seem to have similar paths, especially when hitting the felt in the American West. You could easily find a poker game in the early 1800s in saloons and on Mississippi steamboats. The game was also a popular pastime for soldiers on both sides of the Civil War.
In the early days, a 20-card deck was popular. But advances and the evolution of the game came quickly. More modern games similar to what we see today arrived in the 1840s and 1850s, eventually leading to the most popular format, No Limit Texas Hold'em.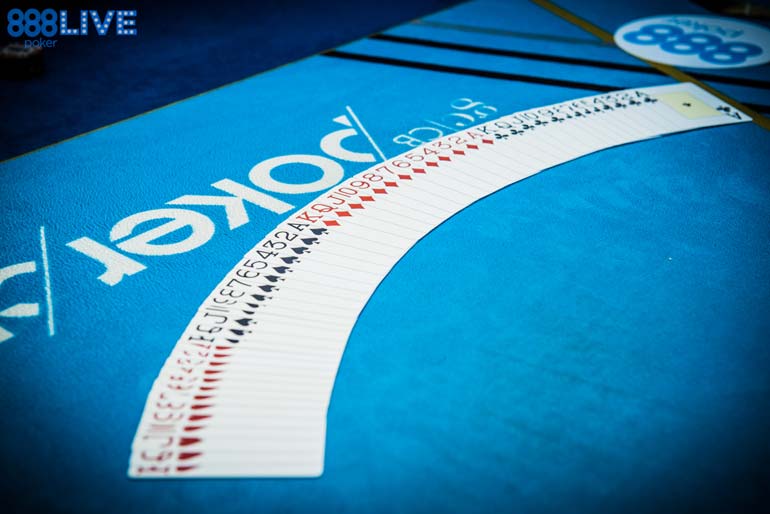 The first billiards tables showed up in the U.S. in the 1600s. The game grew in popularity by the late 18th Century with George Washington believed to even enjoy the game. Like poker, pool tables appeared in public by the mid-1800s.
Many considered both games edgy - some viewed pool and poker as games for unsavoury types looking to hustle.
Both attracted players who craved action, and that untrustworthy reputation may have contributed to the allure of both.
An Old West saloon may have regularly featured men chugging whiskey and pocketing balls across the green felt.

At the same time, a few players in the same drinking establishment probably gathered around a green felt poker table for some Seven Card Stud.
Both tables probably even featured some money on the line.
2 – From the Billiards Table to the Poker Table
Daniel Negreanu may be the best-known poker player to get his start with a cue stick. Growing up in Toronto, Canada, the teenager could regularly be found at the pool hall.
"As I became a teenager, I started playing a little snooker pool at the pool hall," he writes in the book Deal Me In. "There was nothing cooler than me entering a bracket-style tournament, where I actually got to play! I'd play the pool tournament every Tuesday, and although I wasn't the best player in the room, I was probably the most competitive.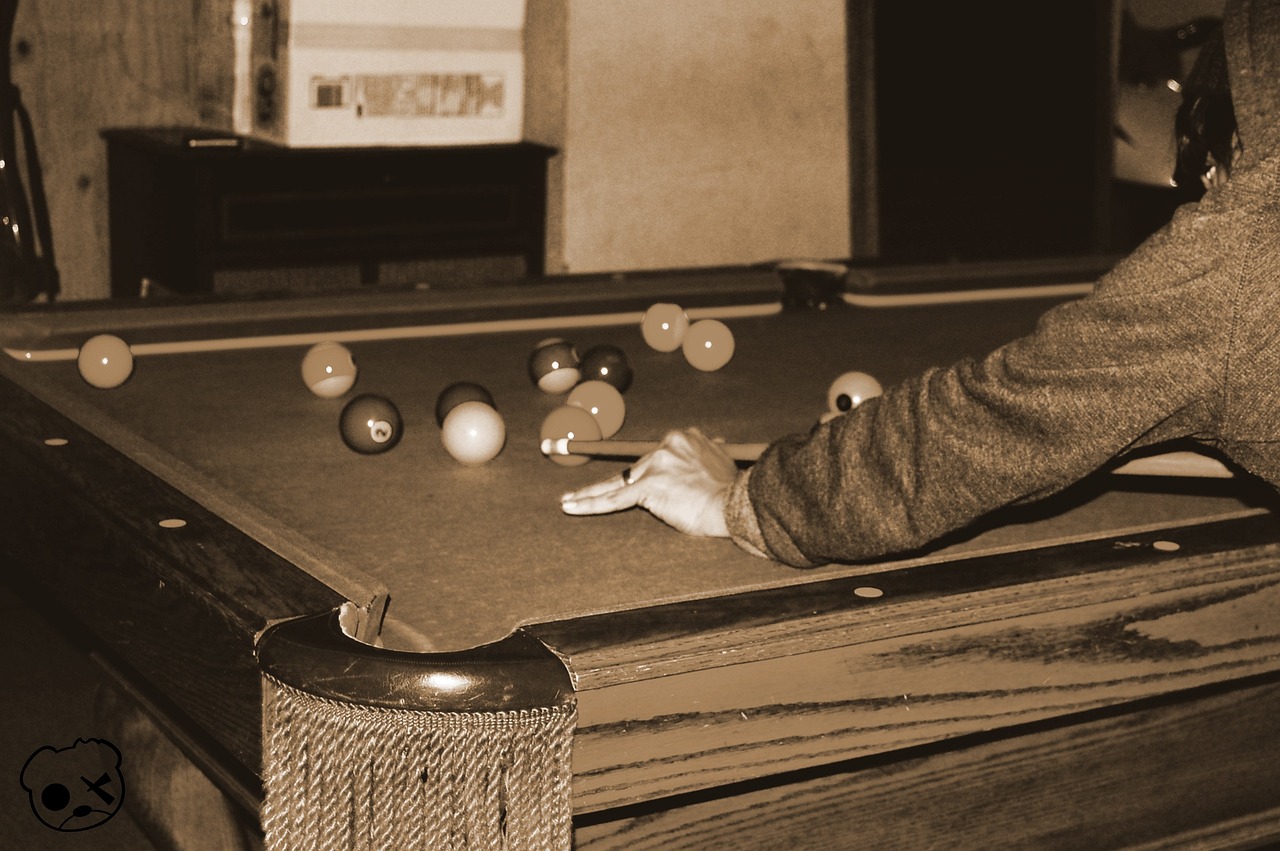 "I grew up playing snooker, which I find to be a much more sophisticated game," Negreanu told Pool and Billiard magazine. "The opposite of how I would say I am as a poker player, I consider myself a snooker player with a very conservative style. I try to frustrate people and not give them any banks. I wasn't as talented as a lot of players, but I think I was smarter than a lot of my opponents.
"I was never great or going to be a professional, but I held my own. I don't play snooker anymore because no one out here (in the U.S.) plays it, but occasionally people come over to the house and we'll play 8-ball or 9-ball."
Negreanu loved the game and played at establishments all around Toronto. This experience eventually led to playing the game he's now best known for dominating.
"My affinity for people, numbers, and competition eventually brought me into poker," he notes in Deal Me In. "I'd never played the game as a kid, but my first taste of poker was through my buddies at the pool hall. One night after a tournament, I got invited to a house game."
With ten bucks and a six-pack of beer, the 17-year-old Negreanu took a seat at the table and soon lost his meagre bankroll. But he kept playing and watched how the better players operated. Gradually he improved and started to win.
That encounter eventually led to his visiting underground clubs, where his winning continued. Trips to Las Vegas followed – going broke on those first few forays into major tournament poker.
Then, in 1998 at age 23, Negreanu scored his first World Series of Poker bracelet and $169,460. That began a massive poker career as one of the world's winningest players.
Plenty of other big names, besides Negreanu, have gone from pool to poker to some degree. Players travelling the "southern circuit" of backrooms, bars, and basements in the mid-1900s often found poker games in local billiard rooms.
Poker legend Doyle Brunson was a regular player in a rough part of Fort Worth, Texas, on Exchange Avenue. He often slept all day and played poker all night.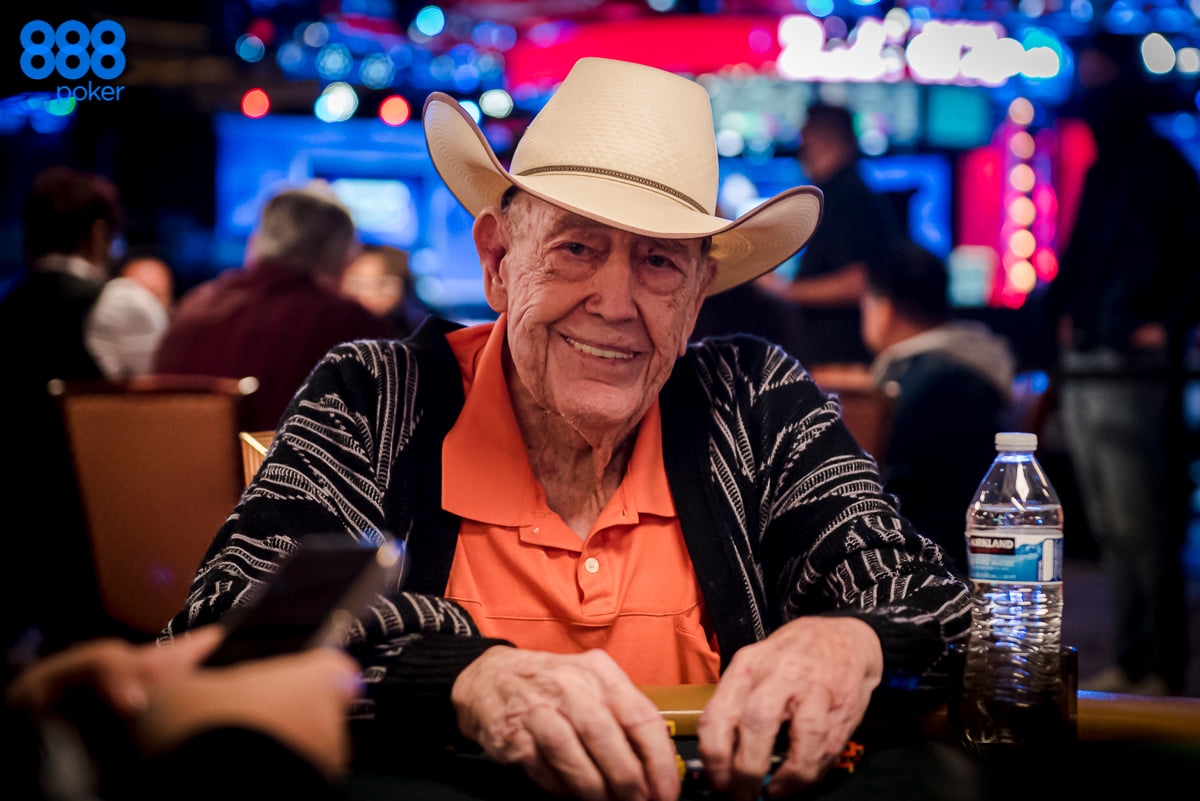 "[Exchange Avenue] knifed through the heart of the old Stockyards area of north Fort Worth and was overrun with saloons and pool halls and crooks and drunks and a colourful mélange of off-the-wall characters, including cowboy types and women in tight jeans searching for cowboy types," Brunson says in his autobiography, The Godfather of Poker. "Poker games were always going on along the Exchange."
Brunson describes playing "in the back of a pool hall" when someone was shot. He escaped via a creek behind the building. The 10-time World Series of Poker bracelet winner often played in pool halls. But the general public typically frowned upon the two games.
"The games were all in back rooms," Brunson said. "They were always hidden from the public. Obviously, I won most of the time. I miss the old days because I loved the adventure of it."
Thomas "Amarillo Slim" Preston is another old-school Texas poker player and winner of the 1972 WSOP Main Event. He attended the Peabody Academy, a prep school at the University of Arkansas-Fayetteville. That presented Preston with his first opportunity to hit the billiards table.
"It turned out Mama was right about Peabody helping to advance in my career," he says in his autobiography, Amarillo Slim in a World of Fat People. "The school offered the one tool that would be the most influential element in my education: a snooker pool table in the student services building."
Two years later, Preston spent much of his time at local pool halls hustling for cash in Amarillo. His father may have disapproved, but Preston soon hit the road hustling. Legendary player Rudolph "Minnesota Fats" Wanderone is said to have helped fine-tune his game.
While serving in the Army in Europe after World War II, Preston moved beyond pool and began playing poker. After his discharge, a successful poker career followed, including winning four WSOP bracelets and appearances on The Tonight Show with Johnny Carson. He always considered billiards a significant part of his life in gambling.
"Even against my daddy's wishes, I found a way to play pool, and I learned the first rule of hustling before I was old enough to drive: find a game where you can win," he wrote in his autobiography. "And while I know it didn't suit my daddy, shooting stick with the old-timers is where I learned to be a man."
4 – Mark Twain, Poker Player and Pool Enthusiast
In the 19th Century and for much of the 20th, poker and billiards were mainly men's pastimes. One of America's greatest authors, "man's man" and author Mark Twain, knew these games well. Twain spent many hours in his billiards room while living in Hartford, Connecticut. He squared off regularly with newspaper reporters, lawyers, and bankers deep into the night.
His favourite room featured two carved marble windows with images associated with the general spirit of "Sam's Billiard Room" (his real name was Samuel Clemens). It included the following:
Crossed cue sticks
Billiard balls
Pipes
Cigars
Wine glasses
A beer stein
Several images also appear on the ceiling stencilling. The Mark Twain House and Museum displays his original pool balls, racks, and cues.
Twain was no stranger to poker either. As a young steamship pilot in the 1850s and 1860s, he learned how to play cruising up and down the Mississippi River. The author even included references to the game in his stories and reporting.
During a tour of the western U.S. in 1862, he wrote about the suffering of American Indians and once watched a card game.
He wrote of the scene: "First they 'dealt' and 'anti-ed', threw up their 'hands,' and 'doubled the pot,' and dealt again."
In his works, Twain also regularly used poker terms like "bluffing", "straddling the blind", "aces full", and even that term no poker player wants to hear – betting "busted."
5 – Other Players Who Went from Pool to Poker
Several other players have traded billiards cues for poker chips in recent years –
Bobby Baldwin, 1978 WSOP Main Event champion, was a world-class billiards player and dominated other players while growing up in Tulsa, Oklahoma. He was inducted into the Poker Hall of Fame in 2003 and now serves as a casino corporation executive.
Poker pro John Hennigan spent plenty of time at the pool table as a youngster in Philadelphia and Atlantic City. The six-time WSOP bracelet winner began playing poker on the side between pool events. He eventually found significant success and has $8.6 million in live tournament winnings and a World Poker Tour title.
Georgia native Billy Baxter spent time at local pool halls and had amassed $5,000 in winnings by age 18. With bankroll in hand, he headed to Las Vegas, where he learned to play poker. He later spent nine months in Sin City, stopping over with his wife in 1975 after their honeymoon in Hawaii. Baxter spent long hours at the tables with poker legends, including Doyle Brunson, Puggy Pearson, and Stu Ungar.
Paul Darden, who has won more than $2 million in live tournament winnings, grew up in a poor section of New Haven, Connecticut, where his father owned a pool hall. A poker game was always running, and Darden began playing at a young age. After getting involved with the wrong crowd, Darden said those games helped put him on a better path. Eventually, he went on to bigger games and scored WSOP and WPT titles.
Julius "Little Man" Popwell was elected to the Poker Hall of Fame in 1996 and delved deeply into poker and pool. He squared off with some of the best poker players of the first half of the 20th Century and was also talented with a pool stick. As a teenager, he reportedly got his nickname while hustling much older billiards players. That nickname didn't quite fit the player's actual build. At 5-foot, 6-inches tall, he was shortish but reportedly weighed up to 300 pounds.
Ben Lamb is another pool player turned poker player. He took third in the 2011 WSOP Main Event for $4 million and finished as the series player of the year. He's garnered many big finishes, including a WSOP bracelet. The Tulsa, Oklahoma native was another early billiards player before hitting it big at the poker table.
More recently, other professional billiards players have had success at the poker tables. James Akenhead may be one of the best of those. He was a regular on the UK 9-Ball tour and a top-ranked player in his home country by 2003.
During a stop on the tournament trail, Akenhead jumped into a poker game with other teammates. He eventually won a tournament online for $35,000 and decided poker might be a better choice for his future.
He now has $3.7 million in live tournament winnings and even took ninth in the 2009 WSOP Main Event for $1.2 million.
***
Poker and billiards are two of the most popular pastimes in the world. Both have an underground history and often feature putting cold, hard cash on the line.
But whether racking up the balls of getting out the poker chip case, both games can make for plenty of fun.