THE ULTIMATE POKER BLUFF GUIDE
WHY WE WROTE THIS GUIDE
If you've ever caught a poker game or tournament on the TV or online, you'll no doubt have seen a player bluffing. The fact is bluffing is something that we as humans do every day. Therefore, we shouldn't be surprised to see this play at the poker table.
However, getting the timing, opponent and amount to bet right is something that many players get wrong. For this reason, we have decided to create this in-depth poker guide that will help all levels of players to learn how, when and when not to bluff.
WHY THIS POKER BLUFF GUIDE IS FOR YOU
Whether you're a recreational player or someone who takes their poker a little more seriously, bluffing is the one poker play you should master. Imagine being able to execute the perfect bluff in your next poker home game?
And, if you're already familiar with bluffing in poker, this guide has even more advanced poker bluffing techniques for you to try. Everyone could use a bit of advice when it comes to improving your poker game.
WHY BLUFFING IN POKER IS SO IMPORTANT
You may be wondering why you even need to learn how to bluff. Perhaps this is a poker play that just doesn't appeal to you. 
Firstly, your opponents will be bluffing you at every opportunity. So, even if you don't want to bluff yourself, you should learn how to spot a bluff and how to defend against it.
Secondly, poker is all about bluffing and it can be a lot of fun when done right. We'll give you the tools to make your bluffs more successful. You can't say fairer than that!

CHAPTER 1: THE THEORY AND MECHANICS OF THE POKER BLUFF
Before we go into the actual mechanics of bluffing in poker, we need to look at the theory behind this poker play. We will also consider what effect poker has on the brain and how we can train our minds to become better at bluffing. Once you get to understand how bluffs work, you will be better able to spot situations when to bluff and even how to catch players who are trying to bluff you.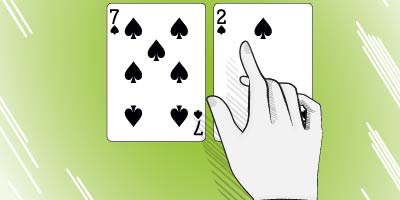 CHAPTER 2: HOW TO BLUFF IN POKER
In this chapter, you will learn all there is to know about how to bluff in poker. We will give you the actual steps involved in executing the perfect poker bluff. If you want to up your poker game and become an overall better player, you will need to learn the basic poker bluffing techniques to attain that goal. The steps in this chapter will help you discover the secrets to becoming a master bluffer.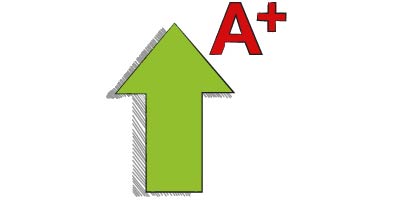 CHAPTER 3: POKER BLUFFING STRATEGY
Bluffing in poker is a skill. Just as you wouldn't try parachuting out of a plane without having some instruction, you need to be prepared in order to bluff successfully. In this section, we give you the tools to create a workable poker bluffing strategy plan. With a concise plan in hand, you will be able to bluff like the pros.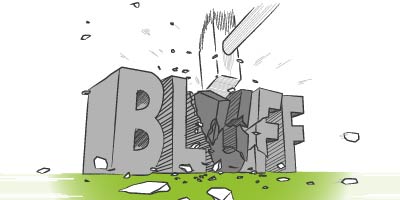 CHAPTER 4: POKER BLUFFING TIPS
Now that you have the basic skills to execute a successful bluff, you will need a few more tools to become an expert. In this chapter, we will show you tips to making your bluffs work in other scenarios. You will also get tips on what and what not to do when your bluffs fail. Even the most accomplished bluffer makes mistakes sometimes!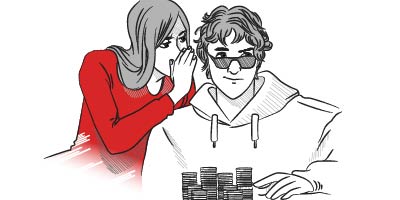 CHAPTER 5: THE ART OF SEMI-BLUFF
The semi-bluff is another dimension to bluffing. Some players find it easier to semi-bluff because there is a nugget of "truth" in the bluff. You aren't trying to get an opponent to fold a better hand holding air. With a semi-bluff, you have the chance to make a winning hand by the river – albeit it a very small one.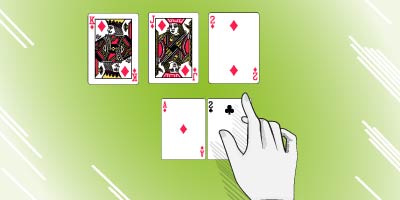 CHAPTER 6: SPOTTING A POKER BLUFF
Learning how to spot a poker will take your poker game into the upper levels of poker strategy and skill. It can take a lot of time watching and paying attention to how your opponents bet and raise to master this play. However, once you are able to spot bluffs, you can start catching players out and even executing a double-bluff.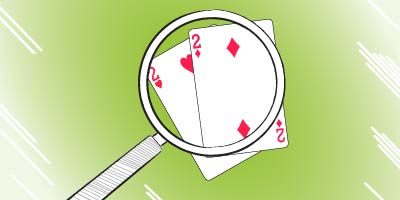 CHAPTER 7: BLUFF CATCHER
In this section, we go over the art of catching bluffs. Becoming a Bluff Catcher will instil fear into the hearts of your opponents. It's one thing to be able to spot a bluff, but what do you do once you realise you're being bluffed? We will give you the tools to not only spot the bluff but catch the culprit red-handed.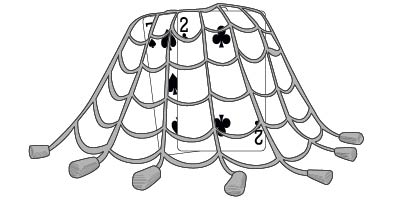 CHAPTER 8: BEST POKER BLUFFS
Now that you've learnt how to bluff, bluffing strategy, semi-bluffing and how to become a stellar bluff catcher, it's time to look at some pros in action. The best players in the world will bluff at every opportunity. Why? Well, not only because it showcases their skill level, but also because it is profitable. It makes them money!