If you've been around poker for a minute, you'll have seen many popular players come and go. It happens for all kinds of reasons:
Some cash out or decide to take another direction.
Others go broke, give up or *cough* die.
Today we'll hop into The TARDIS and remember some poker players that shouldn't be forgotten.
1: Stu Ungar
Poker has evolved in leaps and bounds in the last thirty years. So, it's easy for modern players to undervalue the legacies of older players.
Take Phill Hellmuth, for example. His success at the latest WSOP should reinforce his status as a poker GOAT.
Yet, his haters still discredit his achievements. They claim that many of them came at a time when the standard of poker was much lower.
This behaviour typically stems from naivety, jealousy or just general nonsense. But the idea that older generations of poker players were inferior undermines the phenomenal talents gracing the tables in the past.
Stu Ungar was one of these talents. He was so good that many consider him the most naturally gifted to ever sit at a poker table. In many ways, Stu was a freak.
He was ruthless.
He had an extremely high IQ.
He seemingly had a photographic memory.
These traits are suited ideally to strategy games. Along with poker, Ungar was among the best in the world at backgammon and gin.
In his poker career, Stu Ungar is believed to have played just thirty major poker tournaments. Butut was able to book an incredible ten outright wins.
He won five WSOP bracelets, including three Main Events, and cashed for around $3.6m.
Altogether, Ungar is estimated to have made over $30m in his career. Hellmuth even described him as a 'phenom' in an interview with Poker Listings.
This description is rare praise from someone as critical as Hellmuth. He points out Ungar's uncanny ability to notice mistakes made at tables he wasn't even playing at.
While fantastic at the tables, Ungar struggled with life away from them. He lost his father and stepson early and squandered his winnings on gambling and drugs.
He eventually died broke and alone in a dingy hotel room at the age of 45.
It's undeniable that Ungar was one of the greatest poker minds to live.
Sadly, his personal life mirrored the same high-low cycle typically associated with the drugs that eventually killed him.
2: Sam Holden
Holden is noticeably one letter away from the most popular variation of poker. And Sam is the name of one of the few players that can say they completed the game.
Just a year after his first recorded MTT cash, Sam Holden did the unthinkable and made the final table of the 2011 WSOP Main Event.
Though he could only manage a ninth-place finish, it was good enough for almost $800k. The win landed him a sponsorship with 888poker - a site you may have heard of!
Sam comes across as a great guy. If you watch interviews with him, one of the first things you'll notice is his humility. This attribute wasn't something that his success ruined. Instead of rushing the high-stakes games, Holden stayed humble.
He decided to enjoy the other freedoms that came with his newfound wealth. After a few years of travelling the world as a sponsored pro, he announced his retirement and went to university.
Holden's poker career was short -
He'd final tabled the WSOP Main Event
Represented a site as an ambassador.
And taken more than $1m from the game.
That's more than most will in a lifetime!
We're not sure if Sam still plays poker. But according to his Facebook account, he now runs The Monument pub in Canterbury, England.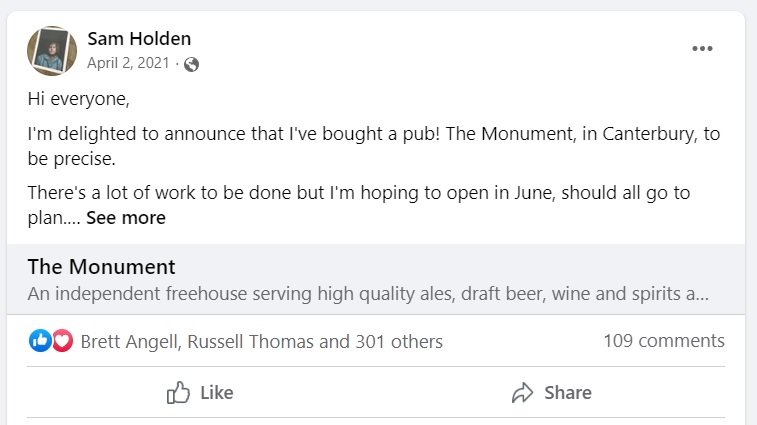 3: Sammy Farha (and the other TV pros)
At the height of the poker boom, there were various cool poker TV programs. These would show the most famous names battling it out in private high-stakes games.
Two of the best were Poker After Dark and High Stakes Poker. We could watch new school players like Dwan and Ivey taking on legends like Cloutier and Brunson.
Other programs offered the same kind of action. But few did it as well as these two shows.
What made these them so great was the sense of style and swag they bought to the game.
Most people had only seen conventional, boring poker shows.
Or they associated the game with the shot-gun-wielding underworld in the movies.
Poker After Dark and High Stakes Poker bought something new. They used hole-card cams to show games running in luxurious, private casino suites. They even gave players bricks of money to use as chips.
The production was slick and made poker look cool, sexy and luxurious. The casting was clever, too, packed with famous faces and vivid personalities. The shows portrayed poker as a fun and easy way to make a living.
Altogether, the format of these shows glamorised the game and gave would-be poker players everywhere something to aspire to.
Some of the coolest guys on the shows were players like Gus Hansen, Patrik Antonius and Sammy Farha.
Their slick personalities added an air of panache.
Sammy Farha was particularly fun to watch. He was suave and would sit there in a stylish suit, wearing sunglasses and chewing on a lucky cigarette (he didn't smoke). He was animated, and he would play very fast and loose.
The best thing about Sammy was that he always looked like he was having fun, making him an absolute fan favourite.
One of the coolest things Farha did on High Stakes Poker was checking back a river with Pocket Aces against Jamie Gold. Gold had made it clear that aces were good but that the size of the pot was clearly making him uncomfortable.
He pleaded with Farha to check back the river to prevent the pot getting from bigger. Farha eventually agreed, saving Gold $180,000.
Kindness or confusion? We'd prefer to consider it the former.
Some of you may know Sammy from the shows, but the poker world owes a lot more to Sammy Farha. It was Sammy who lost heads-up to Moneymaker in the 2003 Main Event.
He banked $1.3m for his second-place finish. But had he won, he would have denied us the 'Moneymaker effect', which fuelled the poker boom changing poker forever.
While not intentional, Sammy's decisions against Moneymaker were some of the most significant in poker history.
4: John Juanda
Juanda was another tough pro often seen battling on TV shows. He had an incredible table presence and was very stoic and deliberate. He took every decision seriously. John let his poker do the talking and rarely engaged in table talk. Yet, a Juanda comment became the source of one of the first poker memes.
It all started with a hand where Tony G showed down a Royal Flush on Qd-Td-Ad-9d-Qc. The pot was small. After the players shared the obligatory 'wows' whenever we see a Royal Flush at the tables, Juanda proudly announced that he 'had trips'.
Given the context, it was a pretty irrelevant thing to say, and the internet trolls noticed. For years after, people spammed chat boxes and forums with 'Juanda had trips', made gifs, and even edited the clip into viral videos.
You may have seen a Juanda meme without realising who it is.
Unfortunately, the memes have caused a lot of people to underestimate Juanda's skill. But it's worth remembering that he was (and is) a formidable poker player.
At the height of the poker boom, many saw Juanda as a contender for best player in the world. That level of praise set him on par with the infamous Phil Ivey.
Juanda has banked over $25m in tournament earnings.
He has won 5 WSOP bracelets.
He holds Triton and EPT titles.
So, their arguments weren't unfounded.
Juanda doesn't seem to play as much poker these days. But he did have a few cashes at this year's WSOP.
5: Scotty Nguyen
There are two things very striking about Vietnamese pro Scotty Nguyen.
The first is that his name is somehow pronounced 'Win'.
The second is his infectious personality.
In a time before hoodies and headphones, poker had some prominent personalities, and Nguyen was one of the loudest. He was known as 'The Prince of Poker' and was always smiling. His contagious enthusiasm bought the dullest of tables to life.
Refreshingly eccentric, he wore gold chains and garishly glossy tracksuits, referring to everyone as 'baby'.

Many card rooms have players like Scotty Nguyen. But it's rare to come across one that can play as well as him. Scotty boasts over $12m in career earnings and five WSOP bracelets.
He's also responsible for one of the coolest poker quotes ever, announcing to his opponent, "You call, gonna be all over, baby!" Spoiler alert…
.
.
.
.
.
.
He did call, and it was all over!
A Dishonourable Mention: The Shamed Full Tilt Pros
Times change, and people move on, so great players will always be lost to the pages of history.
But some players deserve to be forgotten.
To many people today, the term 'Black Friday' refers to the highlight of the shopping year. But it has far more sinister connotations for an entire generation of poker players.
The ins and outs of poker's Black Friday are a topic for another article. But to cut a long story short, it refers to 15 April 2011. On that day, the FBI suddenly banned online poker in America.
The controversy revolved around a site called Full Tilt Poker, one of the world's biggest. The founders were poker pros, Howard Lederer and Chris Ferguson.
Simply put, Full Tilt Poker used player money to pay its shareholders dividends. Ultimately, it could only cover a fraction of the $400m in customers' accounts.
This practice is a big no-no, of course. Gaming laws require poker clients to keep player funds in a separate, dedicated account.
Full Tilt Poker closed down, with players' accounts and funds frozen immediately. A rival poker site agreed to repay the players several years later (in exchange for site ownership and the player database).
The poker community rightfully ostracised Lederer and Ferguson.
But Full Tilt Poker had a massive roster of sponsored pros, many of whom received payments from the site.
Eventually, Lederer made this statement, posted initially on Daniel Negreanu's blog. In part, it stated -
"I am writing to apologize to everyone in the poker community, especially to all the players who had money on Full Tilt Poker on April 15, 2011. When Full Tilt Poker closed in 2011, there was a shortfall in funds, a distressed sale to recover those funds, and a long delay in repaying players. Throughout this period, there was little explanation for the delay and no apology. Players felt lied to. They trusted the site, and they trusted me, and I didn't live up to that trust.

"I take full responsibility for Full Tilt's failure to protect player deposits leading up to Black Friday. The shortfall in player deposits should never have happened. I should have provided better oversight or made sure that responsible others provided that oversight. I was a founder in the company that launched Full Tilt, and I became the face of the company's management in the poker community. Many of our players played on the site because they trusted me."
Loans, staking and sponsorship are common practice in the poker industry. So, it's impossible to say if any were aware of illegal activity. But those linked with the site were quickly condemned anyway.
In an attempt to distance themselves from any scandal, players such as Tom Dwan and John Juanda publicly agreed to return any money from the site.
But for many, the damage was already done.
Lederer and Ferguson achieved success at the tables. But they should only be remembered for damaging the poker industry, community, and reputation.
So, there we have it! Five players we should remember for their contributions to poker (and a couple that shouldn't!)
How many did you know?