| | |
| --- | --- |
| Net Worth | $100 million |
| Total Winnings | $31 million |
| Major Wins | 10 WSOP titles; WPT LA Poker Classic |
| Other Revenue | Brand representative, other gaming ventures |
Phil Ivey has been one of the major beneficiaries of the poker boom. He has meant becoming a favourite among poker fans as well as adding significantly to his bank account.
Along with charisma, Ivey also has incredible poker skills. That's led to massive poker tournament wins and significant scores in high stakes cash games. All that action has added to his overall net worth.
Net worth: $100 million
Key income streams: Poker, brand ambassador, other gaming ventures
Poker Winnings and Key Tournaments
Few players have reached Ivey's level of success. His lifetime live tournament winnings now top $31 million. He's also a regular player in some of the biggest cash games in the world.
Ivey got his start even before it was legal for him to gamble. He became a regular at the Taj Mahal poker room in Atlantic City before turning 21. Even at an early age, winning seemed to come easy.
"It was obvious very early that I had a gift when it came to gambling," Ivey wrote in the book Deal Me In.
EMBED VIDEO: https://www.youtube.com/watch?v=3LkcH-nnGBU
The 10-time World Series of Poker winner achieved his first bracelet in 2000 and then won three in 2002 alone. After the poker boom got underway, Ivey's winnings took off even more.
In 2005 at the WSOP, he won a $5,000 Pot-Limit Omaha event for $635,603.
He added two more bracelets in 2009 for more than $300,000.
Ivey has scored some deep runs in the $10,000 Main Event as well. The biggest came in 2009, finishing seventh for $1.4 million.
Winning the 2008 LA Poker Classic on the World Poker Tour also added significantly to Ivey's bankroll. He scored $1.6 million and has numerous other final table appearances and six-figure wins on the tour.
At the height of the poker boom, Ivey also won millions playing online. He remains one of the most accomplished players in the game. A considerable chunk of his net worth comes from his work on the poker felt.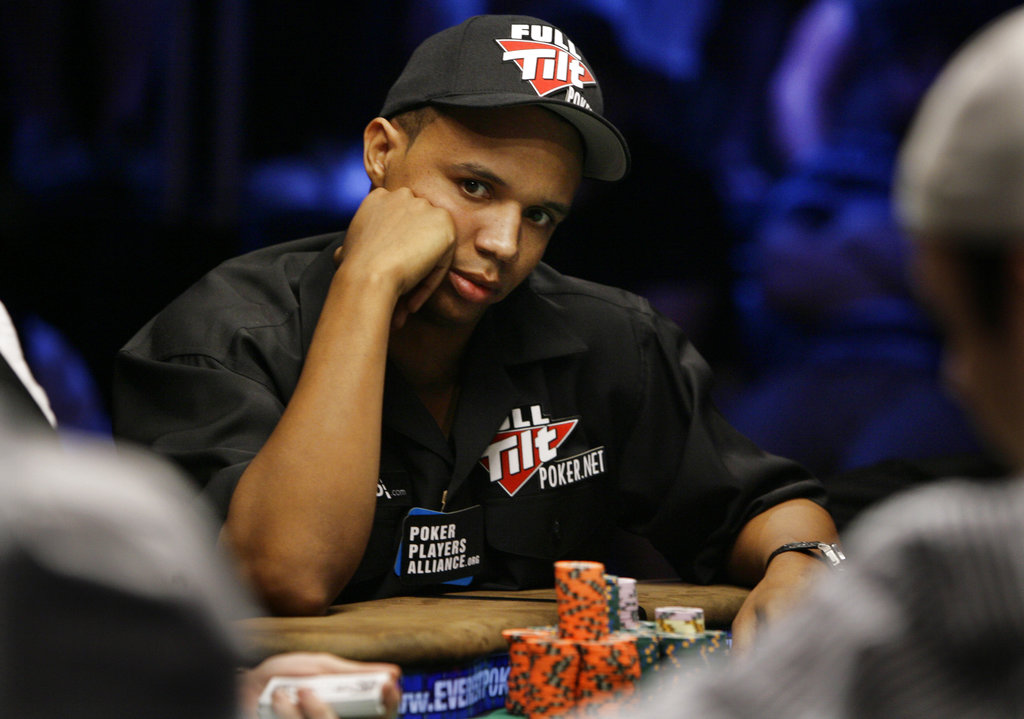 Other Income Outside Poker
As noted above, Ivey was a massive force behind online poker in the 2000s. His face appeared everywhere, representing Full Tilt Poker. But Black Friday brought an implosion for the company, and Ivey moved on.
Other financial opportunities awaited him. Through the years, he's released an Ivey Poker free-play app as well as an Ivey League training site.
Like Daniel Negreanu, Ivey teamed up with MasterClass in 2019 to offer his own poker training class. The class features 12 lessons of his outlooks on the game, and he amassed his massive winnings.
Ivey's interest in gaming has also included some exciting side wagering.
From 2012-14, Ivey won more than $20 million in Punto Banco and Baccarat from Crockfords casinos in the UK and the Borgata in Atlantic City.
The casinos charged he cheated, despite never touching the cards during the game. He and an accomplice used an edge sorting technique to spot minor printing irregularities on the backs of cards.
The winnings led to litigation in which he ultimately lost in both countries.
Those winnings could have added to his net worth significantly, but Ivey has still done well. With many more years in poker ahead of him, the poker phenomenon will be adding even more to that net worth.
*** Net worth estimate via CelebrityNetWorth.com